Brathikinchav Ra ICC Mowa: Here Are The New Points System Rules And Schedule Of World Test Championship 2021-23 (#WTC23)
Varsham tho enno manchi memories unnayi manaki and then World Test Championship Final happened. Sar sarle enneno anukuntam anni aythaya enti MODE ON cheyalsi ochindhi. First Edition 2019-2021 ayipoina tarwata Second Edition 2021-2023 schedule release chesesaru ICC. Last time pandemic valla anni series correct ga avvaledhu and also WTC Edition one rules valla enno thika makalu , maka thikalu ayyayi. Ochina criticism valla and management feedback nundi points system ni modify chesi simple chesthunamu ani ICC Acting Chief Executive Geoff Allardice chepparu.
Doubts Durga Rao : Marchaka pothe malli public eskuntaru ane kada?
ICC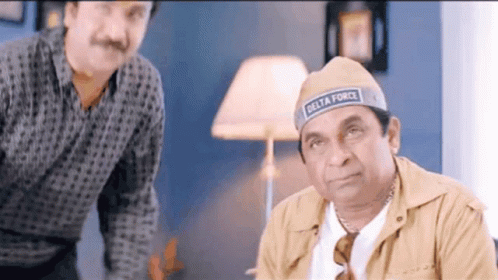 General ga WTC ki 9 teams qualify aythayi and each team 6 other teams tho adatharu. Okko team valla schedule prakaram either 2,3,4,5 matches series adachu. Past rules prakaram oka team irrespective of any series length , ante either adhi 2 match series ayina 5 match series ayina , motham series ki 120 points allot chesaru. Okavela 2 match series lo oka match gelisthe 60 points add aythayi a particular team ki
WTC 1 : Each series will be worth 120 points. Hence, if it is a 2-match Test series, a win will fetch 60 points, and if it is a 5-match series, a win will fetch 24 points. A tie will be allocated half the points for a win, while a draw will be allocated one-third of the points for a win.
Doubts Durga Rao :Baane undhi mastaru dintlo marchadaniki em undhi ?
Haa kani ipudu 5 match series aadithe okko match ki 24 points , but adhe 2 match series lo okka match gelichina 60 points osthunayi. So takkuva match series unna teams benefit aythayi and we dont know evariki enni matches unna series osthayo , so andhuke last World Test Championship nundi ochina feedback ni tiskuni points system ni marcharu.
New Points System for WTC 2 Edition
Oka series lo enni matches unna sare, points will be given on individual matches
12 points oka match ki allot chestharu , win ayina team ki 12 points , Tie ayithe each time ki 6 points , draw ayithe 4 points and ee total percentage of points basis tiskuni teams ni rank chestharu points table lo.
WTC 2: "Teams to get 12 points for a win, four for a draw and six for a tie; percentage of points won to be used to determine standings.All teams will be ranked in the points table based on the percentage of available points they won from the matches in the tournament"
So ipudu irrespective of series length, matches ki points allot cheyadam valla and a points percentage tiskodam valla team ranking ni effective ga calculate cheyachu.
Schedule for #WTC23
WTC ki esari qualify ayina 9 teams – Australia, Bangladesh, India, England,New Zealand, Pakistan, South Africa, Sri Lanka, and West Indies
Every team total 6 matches aduthundi , 3 in-home , 3 away. No of matches every team ki different and India 19 matches aduthundi (second highest no of matches)
Teams and No of matches in #WTC23
England – 22
India- 19
Australia- 18
South Africa – 15
West Indies, Sri Lanka, Pakistan New Zealand – 13
Bangladesh-12
#WTC23 Fixtures
India's Schedule
Doubts Durgarao : Ante idhi fix e kadha ippudu schedule , tarwatha postpone ante mukku medha gudhutha.
Ivi temporray dates matrame mowa and malli corona vachi padukopedithe evaru em cheyaleru.
So officially WTC 23 coming august lo India-England 5 Test match series(Pataudi Trophy) tho start avuthundi. So varuna devudu kani china bootham kaani edhi addu rakudadh ane anukundham. Inka #WTC23 rules and FAQ's ni address chesthu ICC oka document release chesindi , kudirithe adhi kuda chuseyandi. Ika Selavu
FAQ's Document: https://resources.pulse.icc-cricket.com/ICC/document/2021/07/14/b3d95914-733d-4fb3-baca-0dd145432f3f/WTC-2-FAQs.pdf
Schedule Image: Sports Keeda
Source: https://www.icc-cricket.com/home-page
If you wish to contribute, mail us at admin@chaibisket.com
Up next on Chai Bisket
Bezawada Lo Best Biryanis: 12 Mass & Class Biryani Centres One Must Try In Vijayawada
comments
Tags:
#wtc23
,
india schedule in world test championship 2
,
india schedule wtc 2021-23 icc
,
Indian test team
,
when will wtc 23 start
,
world test chamionship chai bisket
,
world test championship
,
world test championship 2 new points system
,
World Test Championship FAQ
,
world test championship points calculation
,
wtc 23 chaibisket
,
wtc 23 schedule
,
wtc new points system