Meet The Resilient Women Of Our Indian Hockey Team & Know Their Inspiring Stories
Today is the day we all heartfully said to the Indian women's hockey team 'You might have not won the match, but you've won hearts.' Indeed they did. The end might be disappointing but the journey has been nothing less than amazing and encouraging. We were all rooting for the win. For that roar of the women's hockey team to win a medal this Olympic season. Though it was a disappointing end for the team, we are extremely proud of the way the power puff women of this country representing our country in Tokyo. It indeed filled our hearts will extreme joy and pride.
The women's hockey team had a rough journey at the Olympics this season but we've seen them fight through it all and reach the semi-final. They fought to get into the quarter-final and then gave an exemplary performance in it, making a place for themselves in the semi-final.
But this article is beyond the Olympics. As tough the journey at the Olympics was, the journey of these impeccable women to reach that point is even more inspiring and worth knowing it all. So, here is everything about these strong women.
Rani Rampal
The captain. This 26 year old forward of our team has been playing hockey for more than half her life. Chinnapudu nunchi oka virigipoina hockey stick tho chudidhar veskoni adadam modalu pettina Rani, 14 years unnapudu tana international debut chesindhi. Now after 12 years of her hockey journey, she is one of the most important players on our team. India back-to-back Olympics ki qualify avvadaniki kuda one of the main reason tine. Not just that, but she also had a huge contribution in winning the Asian Cup and the Junior world cup medals.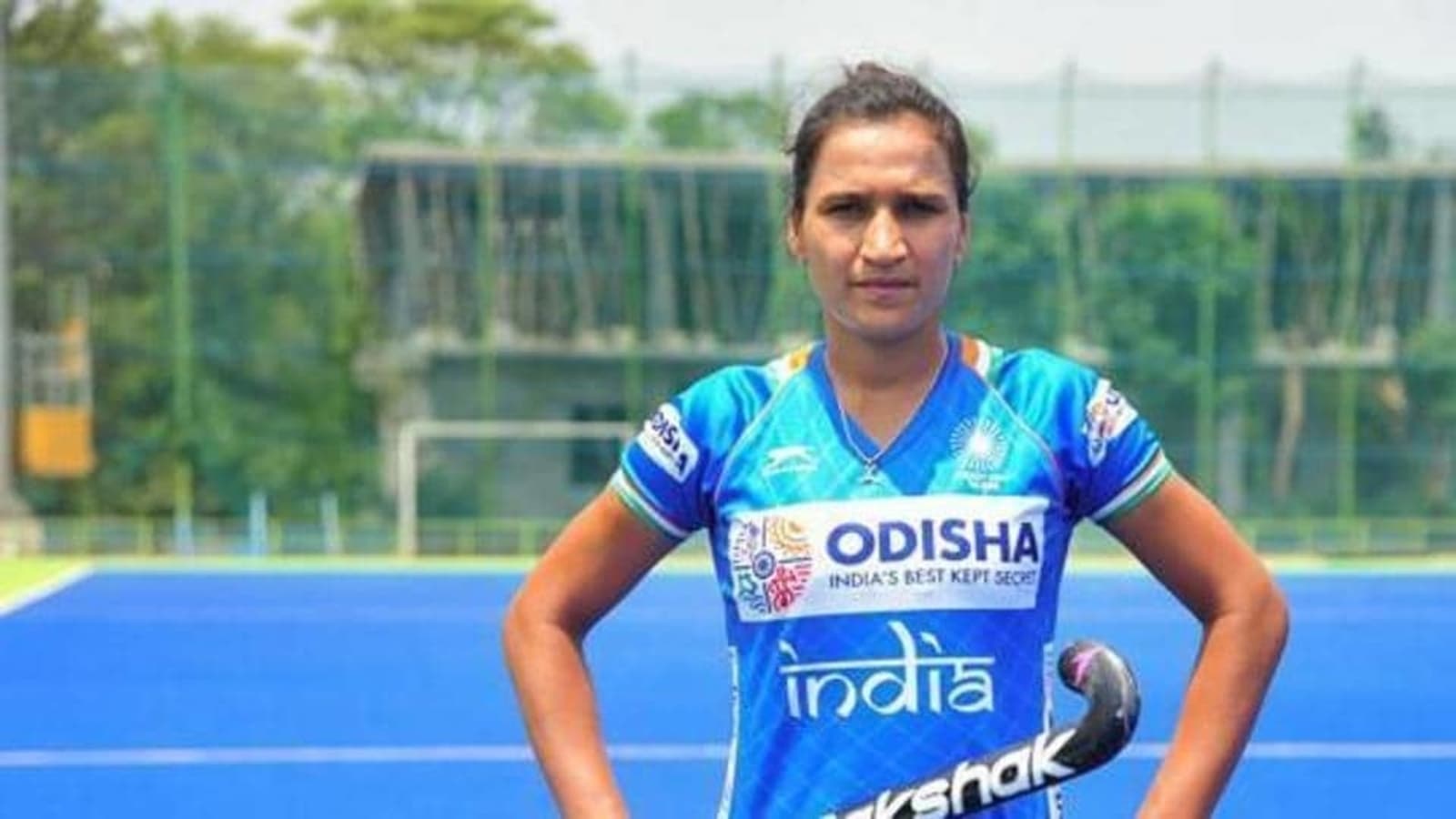 Savita Punia
The strong goalkeeper. The vice-captain. The wall. She is so many things. And most of all she came out to be a hero in the match with Argentina. Grandfather encouragement inka nanna aa pedda kit konivvadam tho tana serious journey towards hockey start aindhi. To summarize her journey shortly, she didn't like being the goalkeeper. Aa luggage buses lo carry cheyyadam, summers lo aa enda lo aa kit veskovadam, was her nightmare. But now, she is celebrated as one of the best goalkeepers we ever had.
Sushila Chanu
Jeevitham lo India ni okkasari aina represent cheyyali to 150 international caps. What a great journey. Now she is one of the most senior players of the team. She was even the captain of the team in the 2016 Rio Olympics. Injuries tho oka year em adaleka poyina, she gave back and gave her best in the Tokyo Olympics.
Vandana Katariya
The 29-year-old girl from Haridwar, Uttar Pradesh is one of the most improved and experienced players our team has. Haridwar lo ammayi intlo panulu cheyakunda, ala sports adadaniki veltundhi ani valla nanna ki chala maatalu annaru. But her father never let that come in her way. He supported her. 3 months back nanna chanipoyi, last rites ki kuda vellaleka poyina Vandana, scored a hat-trick to be qualified for the quarter-finals. Now, she is the only Indian woman to score an Olympic hat-trick.
Nikki Pradhan
The 26-year-old mid fielder, Ranchi nunchi sumaaru 60kms dooram lo oka chinna village lo putti perigindhi. This area was known as a Naxal area. Akka hockey player aina kuda, oka daily laborer gaa pani chesi tanaki hockey stick konipettindhi. Intlo vallani kalavaadaniki velletapudu kuda, she use to get very scared around her area. After a lot of ups and downs, she made her place in the Indian team in 2015. Also, becoming the first woman to ever play from her village.
Deep Grace Ekka
Grace comes from a hockey background where her brother was an Indian goalkeeper. Anna laaga tanu kuda goalkeeper avdhamu ani join aina, her coach/uncle wanted her to play as a defender. Hockey meedha unna prema tho chala hours practice chesthu undedhi, thus making everyone around passing judgments or her for not doing the household works. But that never stopped her from playing and neither did it bother her parents.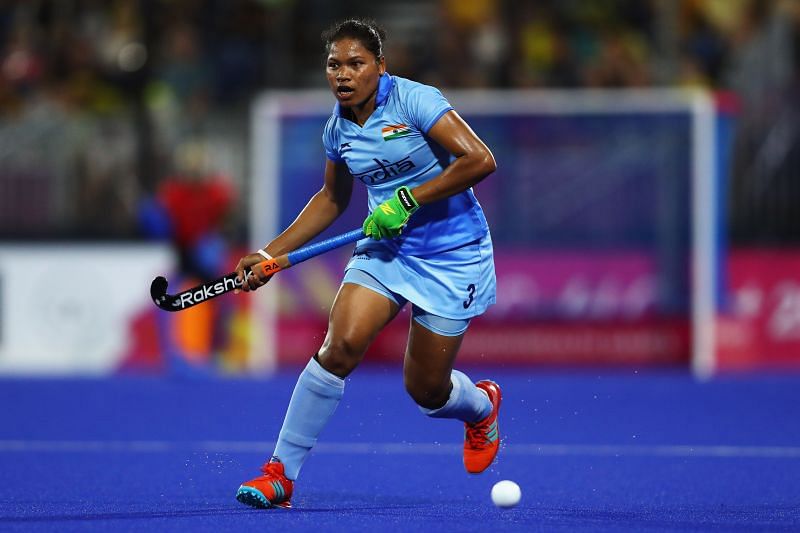 Neha Goyal
Hockey was not a goal for her, it was an escape. Nanna taagi ochi intlo amma ni kottadam, ivanni escape avvadaniki hockey coaching start chesindhi. For her, it was a way to spend her time where she also got food to eat twice a day. Amma cycle factory lo pani chesi month ki 2000 rupees sampadinchedi. This made buying the equipments harder for her. This 24 year old made her debut when she was 18 and has won silver medal of the Asian Games.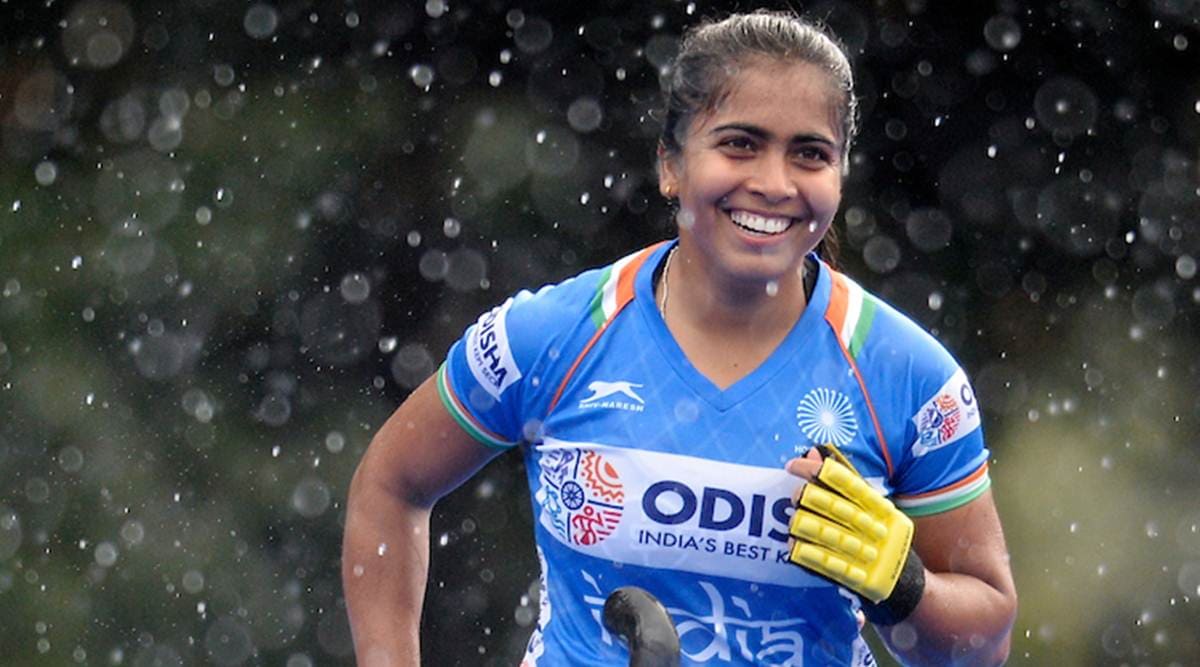 Salima Tete
The 19-year-old from Jharkhand is one of the best defenders on the team. Oka Naxal hold place yet oka hockey hotpot to putti perigina Salima fell in love with the sport by making goalposts with stones. Valla nanna farm lo pani chesi ochina dabbulatho oka hockey stick konnukundhi. Nanna kuda hockey player avvadam tho eppudu encourage chese vaaru. And this was her first Olympic representation.
Navneet Kaur
The 25 year old girl from Jharkhand is one of the most experienced and the best forwards on the team. She has been a part of the team in many victories including the junior world cup in 2013. Though she idolizes an Australian player, she put up a great game against the Australian team at this Tokyo Olympics.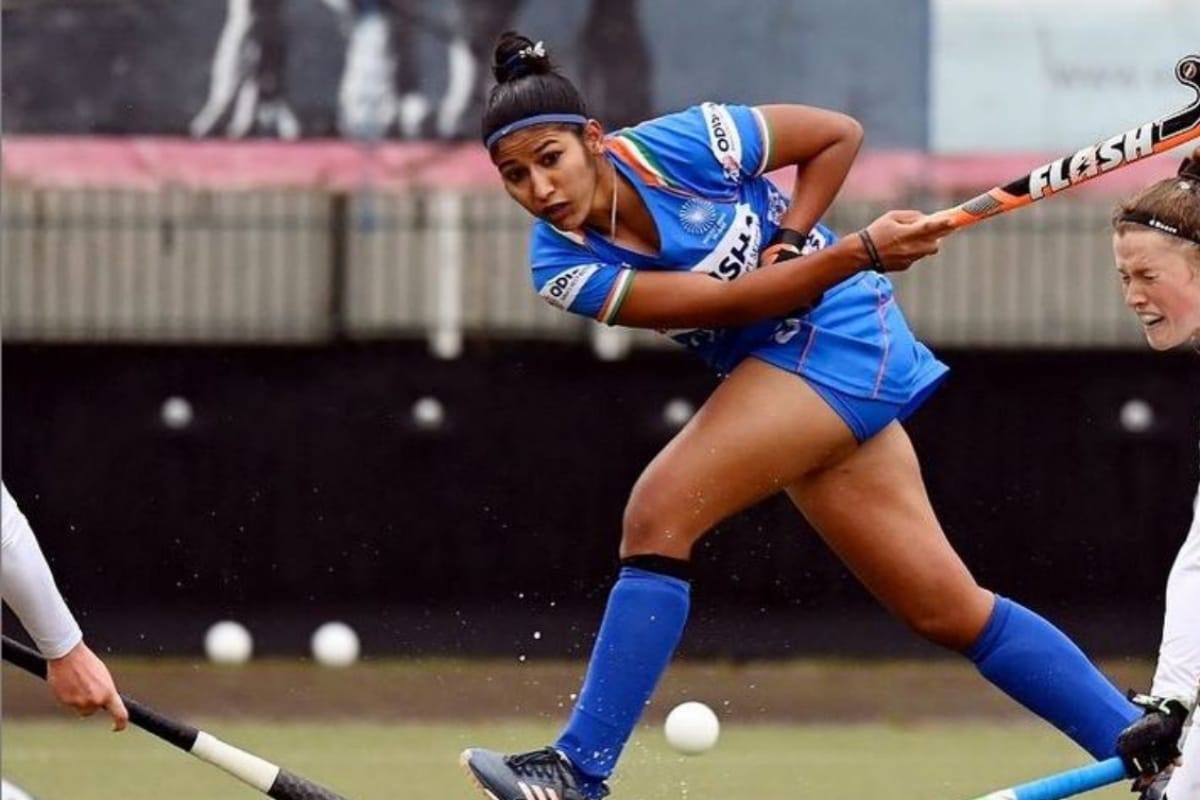 Udita Duhan
She has been a handball player since childhood, following the footsteps of her father. But took up hockey 6 years ago. This Haryanvi, 23 year old made her debut in 2017 in the Indian team and had been a great player since then.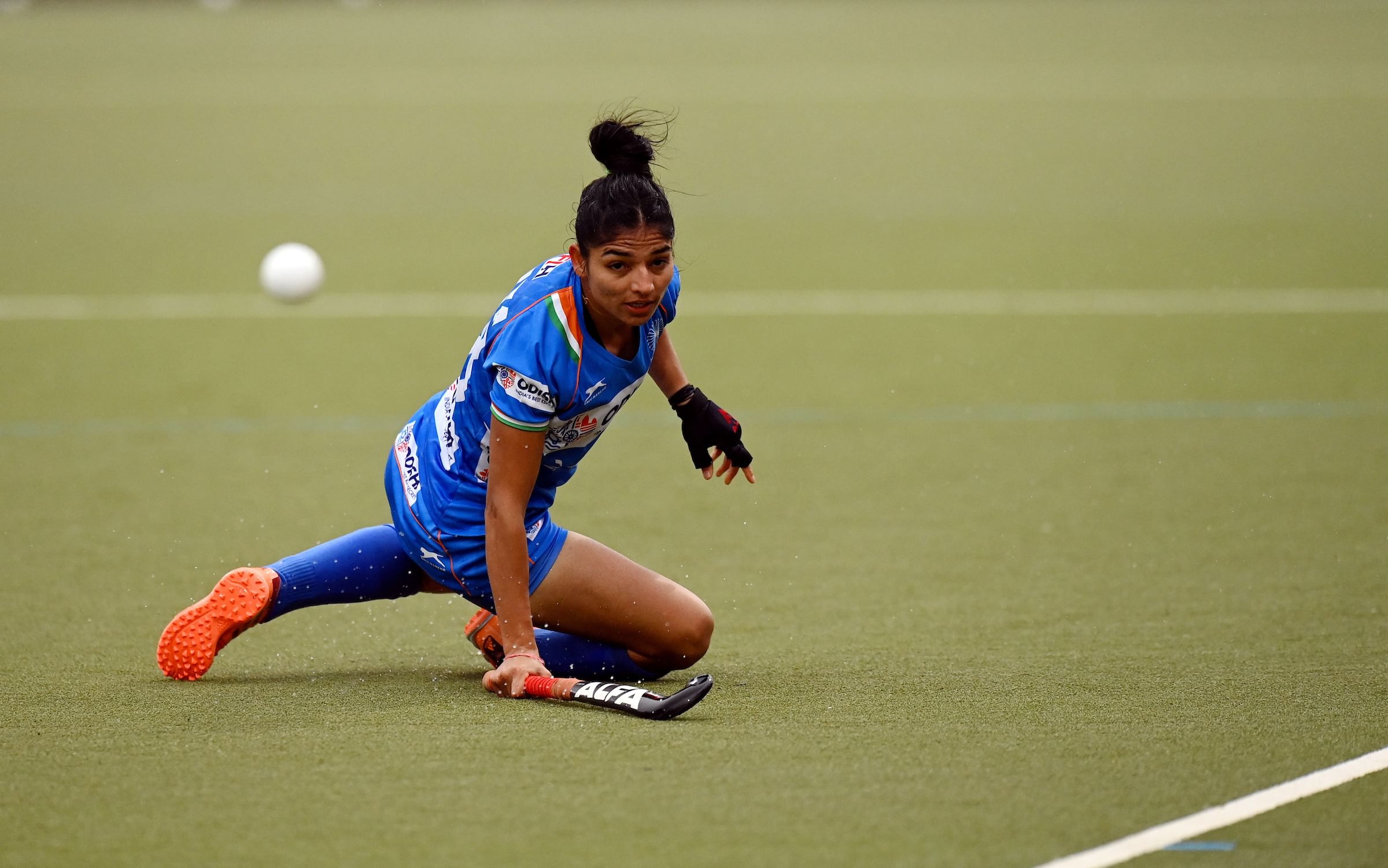 Nisha Warsi
The 26-year-old girl from Haryana knew her calling for hockey very late. Apuapudu hockey adutunna, adhi oka serious professional choice laaga eppudu chadaledhu. Nanna tailor avvadam tho hockey lo ekkuva equipment avasaram ledhu ani, she chose the sport. Even her father supported her immensely.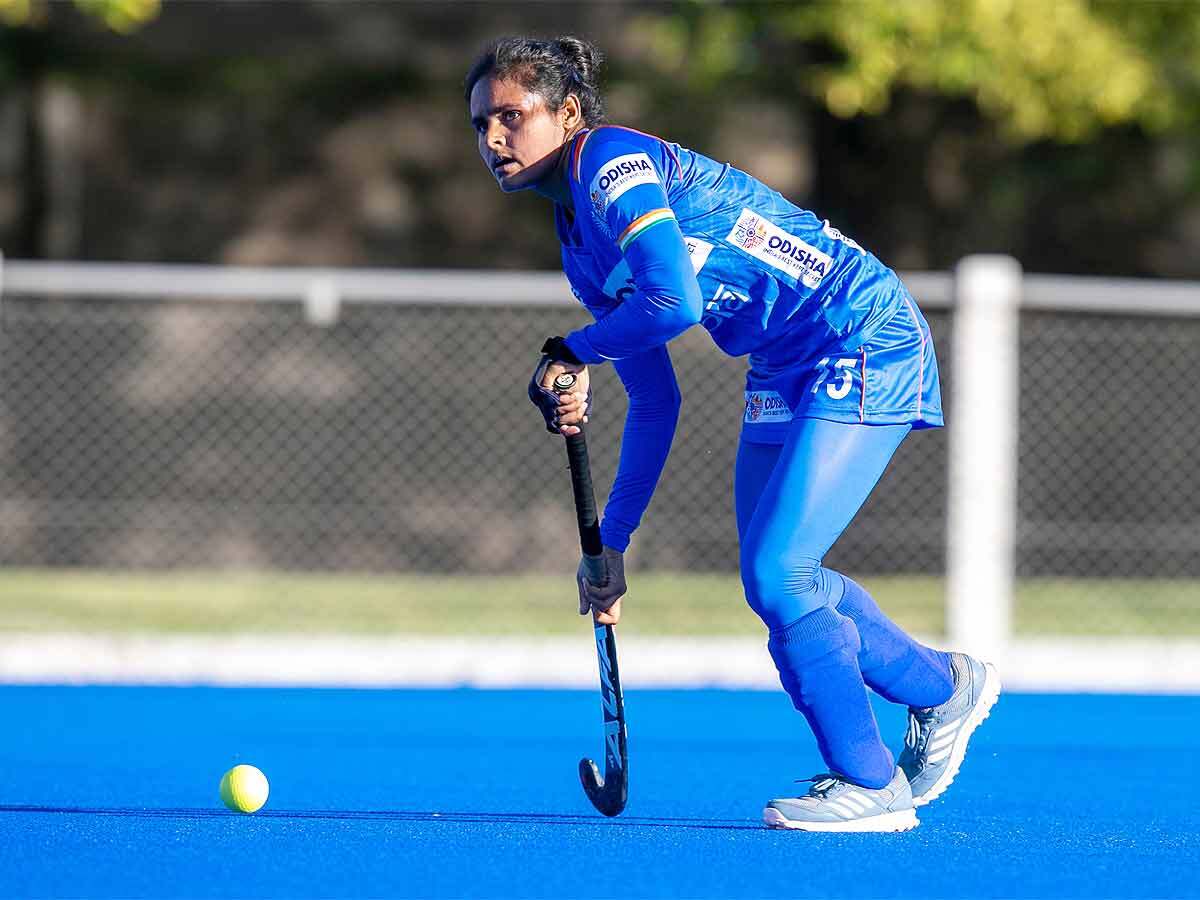 Lalremsiami
Saimi came from a family of farmers from a small village 80kms away from Mizoram. Mizoram lo hockey awareness ekkuva levadam tho intlo oppincha daniki chala kastapadindhi. But after a long trial of trying to convince them, she finally made it. During her early days in the sport, she couldn't speak Hindi or English so she communicated through signs. Tana idol Rani Rampal tho room share cheskoni, has learned a lot of things. She also set a record for being the first female player at the Olympics from Mizoram.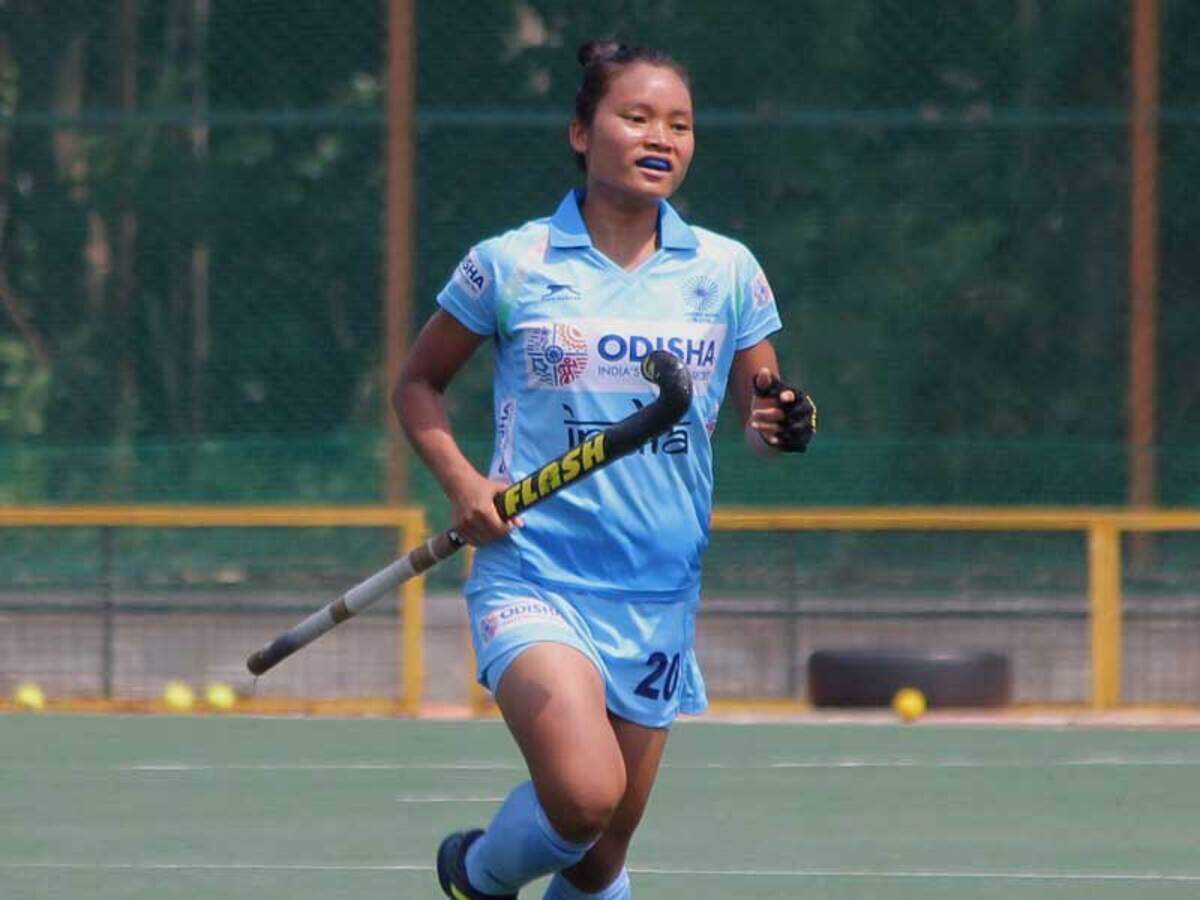 Monika malik
The backbone of the team. The 27-year-old mid-fielder from Haryana has gotten a great amount of support from her family. She has one of the most important role to play in the game and she does it the great way possible.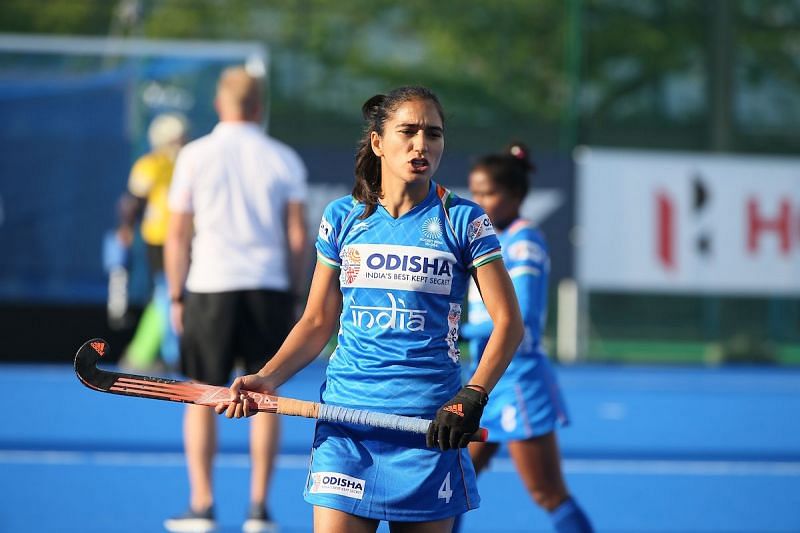 Gurjit Kaur
Her journey can be named as destiny finding its way. Intiki college ki dooram undhi ani hostel lo veyadam, aa hostel hockey ground deggara undadam and aa hockey players ni chusi inspire aiyyi adadam start cheyadam. That is how he journey began. She plays the dual role of a defender as well as a drag-flicker scoring the most important goals when necessary.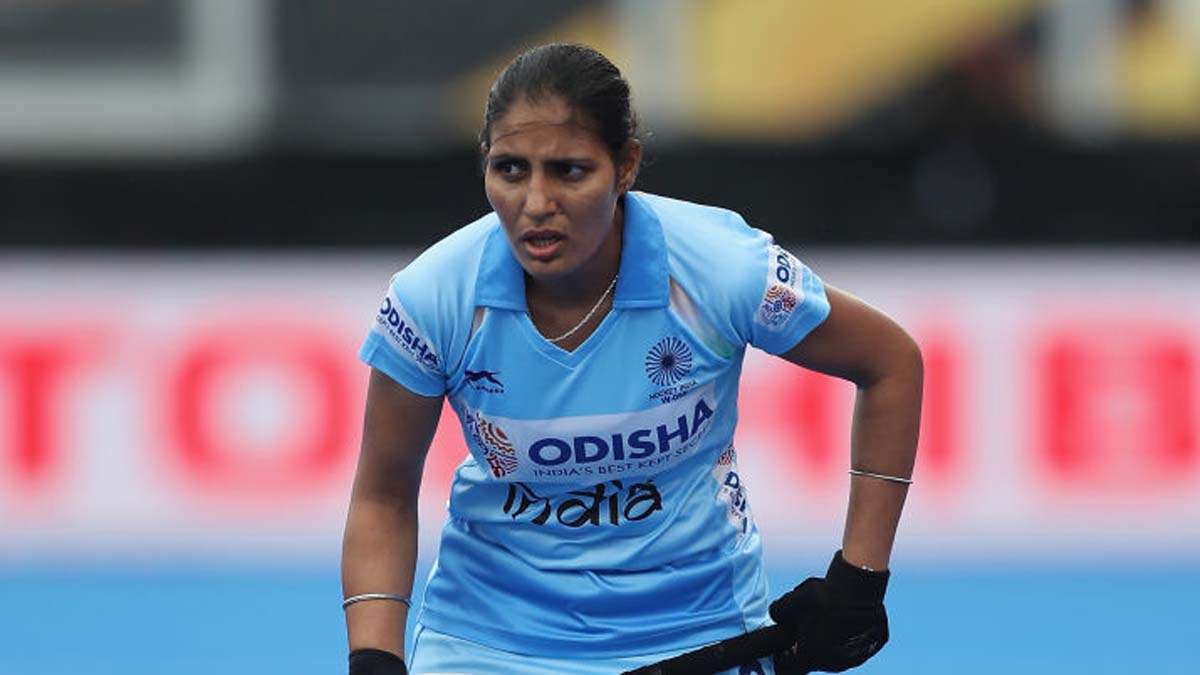 Navjot Kaur
Her father always wanted at least one of his kids in sports. And when she was 8, her father insisted on taking up hockey. 2003 lo training start chesi, 2012 lo senior team ki debut chesindi, Navjot. Since then her contributions towards the victories of the team have been many.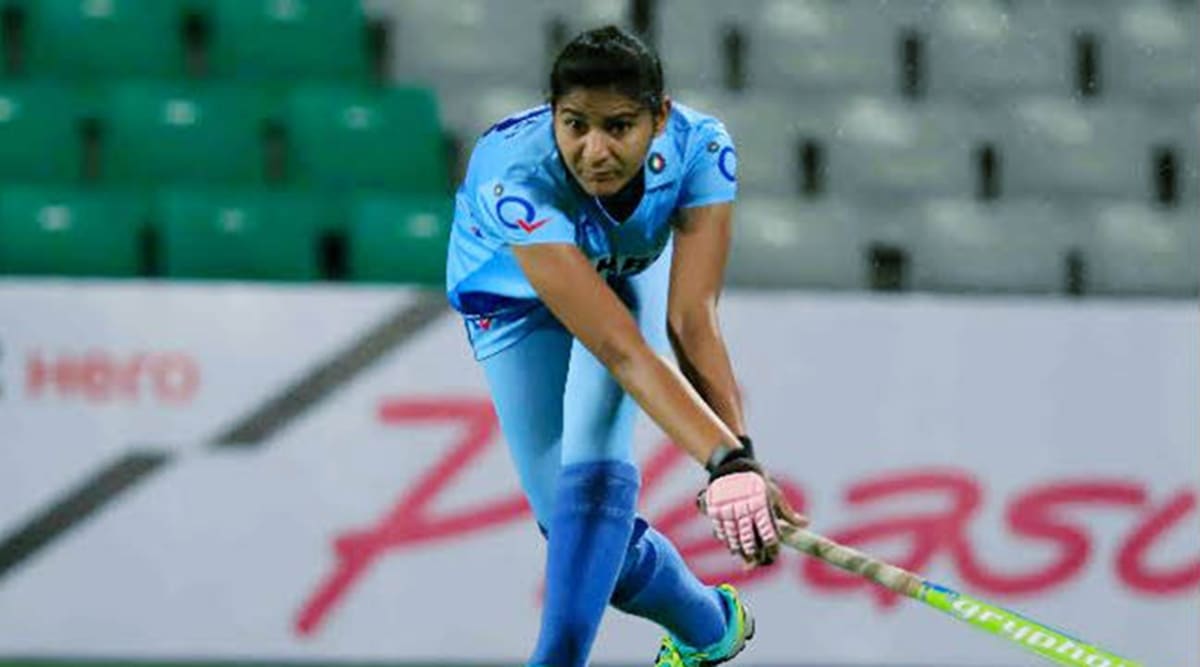 The defeat led them to drop down in tears
#WATCH | Indian Women's hockey team breaks down during telephonic conversation with Prime Minister Narendra Modi. He appreciates them for their performance at #Tokyo2020 pic.twitter.com/n2eWP9Omzj

— ANI (@ANI) August 6, 2021
Seeing our girls in tears made our eyes a bit teary too. Just as disappointed you girls are after the match, do know that the whole country is extremely proud of the way you held your country's name high. We love you no matter what the result is. We hope to see you all smiling and up about in the game super soon.
If you wish to contribute, mail us at admin@chaibisket.com
Up next on Chai Bisket
Padma Shri Neeraj Chopra Story: From Bringing Gold To India After 13 Years To Padma Shri
Up next on Chai Bisket
Dark circles Baadhalu: Struggles You'll Relate To If You Have Kalla Kindha Carry Bags
Up next on Chai Bisket
Meet Lovlina Borgohain, A 23 Year Old Who Punched Her Way From Assam To Olympics
comments
Tags:
hockey
,
indian hockey team
,
tokyo
,
tokyo olympics
,
tokyo olympics 2020
,
tokyo2020
,
women's hockey