Weekend Restaurant Muchatlu: Things You'll Relate To When You Visit Restaurants On Weekends
Week antha wait chesedhi deni kosam? Weekend kosam! Weekend kosam. Mothaniki weekend ochaka peace kosamo ala family tho time spend cheyadaniki restaurant ki veldam anedhi common thought. Families ke kaadhu bachelors, couples evarikaina sare, "weekend kadha ekadikaina manchi place ki podham ra" anedi common dialogue, plan varaku baane undhi, kaani once vellaka "Pedha jathara la untundhi akada". So here are the things that we relate to in a plan of going to a restaurant on weekends
1)Deciding a place takes forever
Ramesh: Ekadiki veldam ra?
Suresh: ye place ayina okay , nuvve chudu mowa
(1 Eternity later and multiple suggestions later)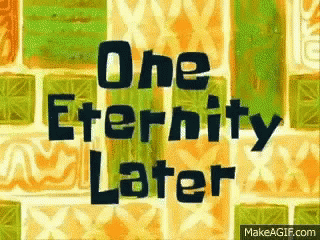 Suresh: Avanni overrated ra manchi ambience , nice food , subtle environment kudirithe music kuda ivanni mix ayye combo emanna unte set cheyyi
Ramesh: Orey na valla kadhu ra, Neeku nee place ki dandam, nenu order pettukuntunna, nuvvu kuda edoti tagaladu, neetho pettukunna chudu,na chepputho nannu kottukovali
2)Restaurant lopala kanna bayatane ekkuva janalu untar ga
Tinadaniki ochara udyamam cheyadaniki ochara, villentra intha mandhi unnaru? Q ante cute ga undali, idhenti madhapur lo start start chesthe koti daka unnaru janalu
3)Next mere saar next meere – Mahanatulu saaar Villu
Waiting time 30 minutes ani cheppi 1hr-1hr 30 minutes nuncho pettali adhe magic, adigithe
"Madam we are trying your level best to get you a table, Inko 5 minutes lo set aypodhi pakka"
4) C/O Entrepreneurship
Business ideas tannukoche space- kali undadam kannna edo business cheyali macha, asala e restaurant ki entha profit osthadi antavu? Manam kuda edhoka roju restaurent pedadam mowa.
5)Banthi bojanam scenes
Idhi 3 level process, Gate bayata, Into lobby and next table. Pellilo Banthi bojanalaki weekend lo restaurants ki pedha theda ledandi, Epudu kali aythadi ani nunchune janam, epudu migatha vallani kurchopettachu ane alochinche management
6)Finally The table – Hammmmaya Moment 
Tirupathi lo venkanna ni chusinapudu kooda intha happy feel ayyi undam
7)Food – Ipude aypoindi saaar
A item indake aypoindi mastaru
Adhi kuda ledhu
Etakaram Rambabu – Konchem twaraga ravalsindi kada
8)Back to basics – Biryani
Aa biryani ne tagala pettandi niranjan gaaru
9)Photos important bigiluu
Manchi place vethakali, oka selfie tiyali, candids tiyyi rarey…
Arey vallu chusthunar mowa, Okay status pettedham peace dorikindi ani nammedham..
10) Realisation – Weekday > Weekend
Mothaniki prashanthatha kosam restaurant ki veltham kaani hadavidi ga tinesi ocheyalsi untundi. Weekdays emo manaki kaali undadhu, weekend emo jathara, ela sir ila ayithe?
Adandi mari sangathi, pakka relate ayyi untaru kadha, mee frustation moment ento kinda comment cheseyandi. Ika Selavu
If you wish to contribute, mail us at admin@chaibisket.com
comments
Tags:
hyderabad Restaurant Memes
,
Hyderabad Restaurant Things
,
hyderabad restaurent memes
,
relatable things in a restaurent in weekend
,
Relatable things in busy Restaurant
,
Restaurant Things chai bisket
,
Things You will Relate To When You Visit Restaurants On Weekends
,
weekend restaurant memes
,
Weekend Restaurant Muchatlu