9 Year Old Who Scaled Mount Kilimanjaro, Meet 'Bal Puraskar' Awardee Virat Chandra From Hyderabad
There is no right age to dream something great and achieve it. And the kids of today's generation are proof of it. This year a total of 29 children from across the country have been awarded the Pradhan Manthri Bal Puraskar Awards for their amazing abilities and accomplishments in 6 different categories. And one of them, is our very own Hyderabadi boy, Virat Chandra. He has been given this award in sports for scaling Mount Kilimanjaro along with his coach Bharath Thammineni.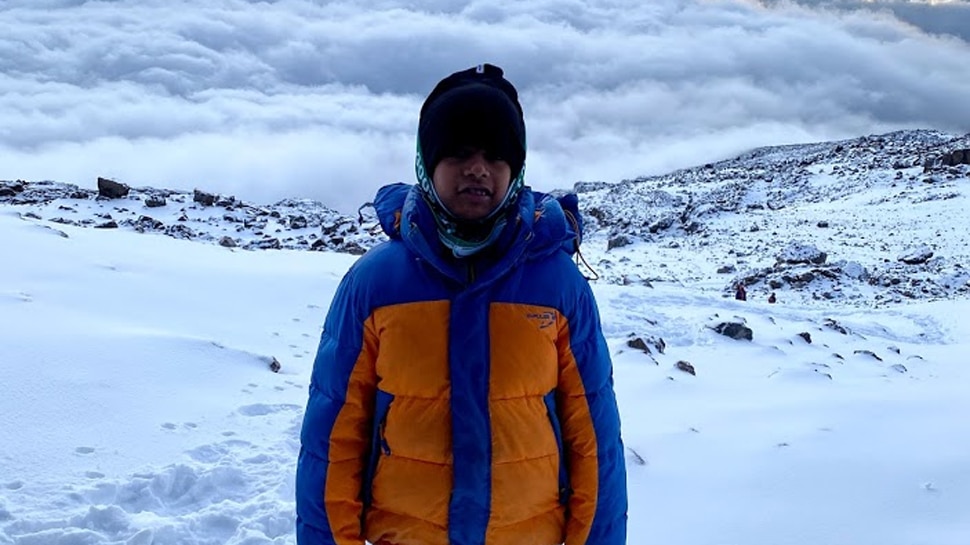 Telukunta Virat Chandra is a 9-year-old child who has scaled Mount Kilimanjaro when he was just 7 years old and just stood out to be the youngest to ever do that. Virat native Trimulgherry aina, chadavadam Secunderabad lo unna Gitanjali Devshala lo 3rd standard lo chaduvu kuntunnadu.
Many congratulations to the young mountaineer Telukunta Virat Chandra for the Rashtriya Bal Puraskar. He climbed Mt. Kilimanjaro at such a young age! May he achieve even greater heights. Best wishes for his future endeavours. pic.twitter.com/7ZB83EyRXn

— Narendra Modi (@narendramodi) January 24, 2022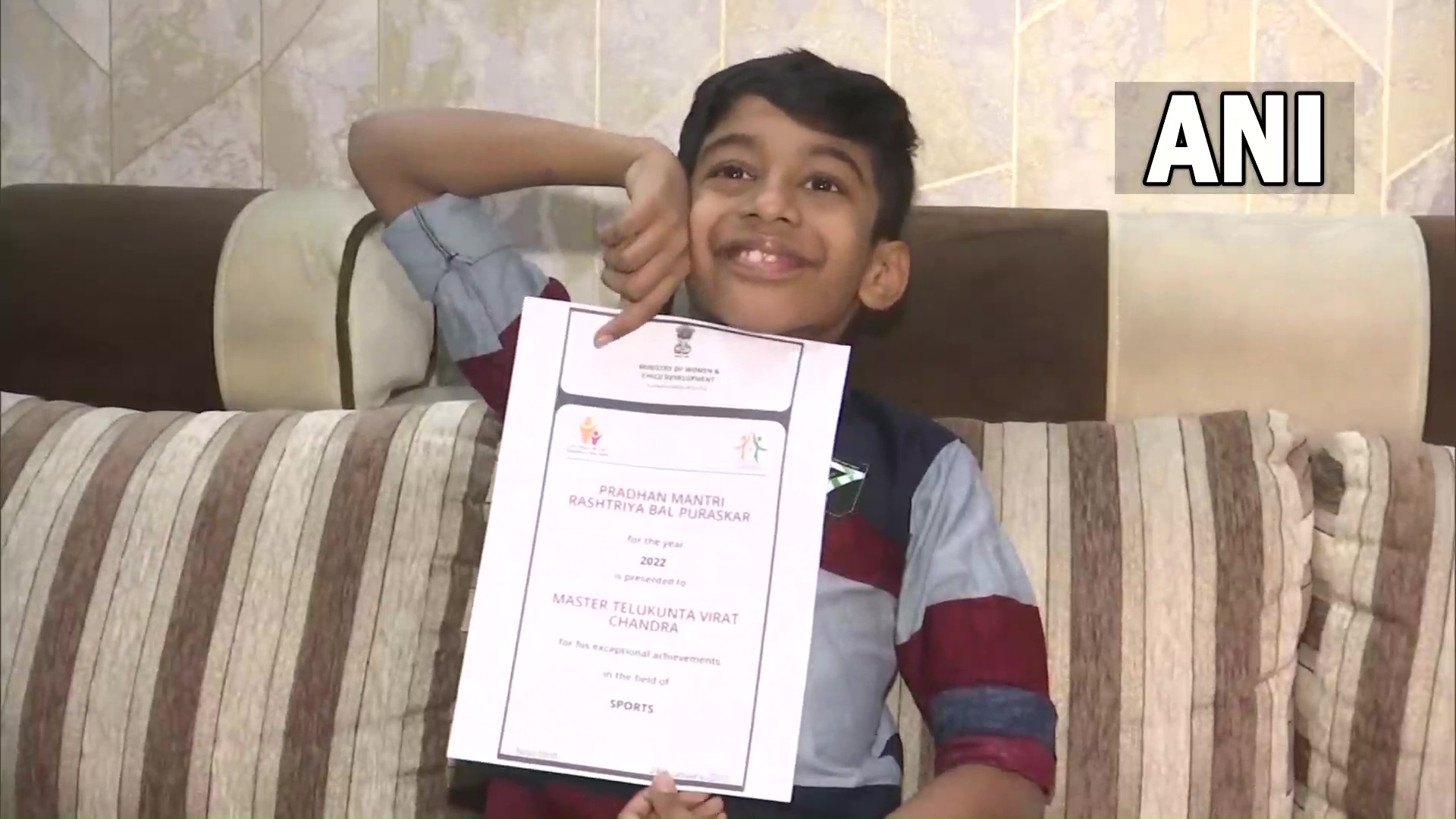 Kaani asalu aa age lo trekking cheyyali ane thought ela ochindhi?
How did it all start?
Virat valla cousins Uttarakhand lo trekking chesetappudu, virat ki video call chesaru. Aa video call aa mountains ni chusi chala excite aipoyaadu. He also wanted to do the same. Ala virat mountaineering journey start aindhi. Valla parents ki first time cheppinappudu bhayapadina, dani tarvata valla son ambition ni ardam cheskoni coach kosam search chesaru.
Training with Coach Bharath
His parents introduced him to coach Bharath. One-month Virat body strength inka resistance ni baaga observe chesi, coach Bharath ki virat abilities misha confidence ochi, tanani train cheyyadam start chesaru. Mouli Ali fort lo prati alternate day trek chesevaadu. And he also used to run six to seven kilometers every day.
Coach Bharath ni Virat gurinchi adiginappudu, he said he was very mature for his age. Oka 8-year-old abbayi laaga asalu matladaledhu ani chepparu. Mountaineering oka chala pedda risk aina, Virat 5 months of training lo chala commitment chupinchadu, ani chepparu Bharath.
Climbing Mount Kilimanjaro
Virat climbed the mountain along with his coach Bharath. The coach decided that they would return if Virat felt any difficulty climbing it. They stayed up for a while in the night, took some rest and continued trekking the next day. Mount Kilimanjaro climb chesetappudu Virat chala challenges ni overcome chesadu like extreme cold weather, finger pain, hand pain, inka chilly weather valla leg pain.
Akkada unna extreme cold ni overcome cheyyadaniki sit-ups, Surya namaskar inka meditation chesau. Entha chali unna, virat maatram tana purpose nunchi tappakunda, summit point reach avvadam midha focus tho, give-up cheyyaledhu.
He doesn't understand the gravity of his achievement even now. When asked about how he felt after completing the trek he said "Murisipoyanu." Virat's parents couldn't hold their tears of joy after their son's great achievement. They are proud that their son has found a passion and profession at such a young age.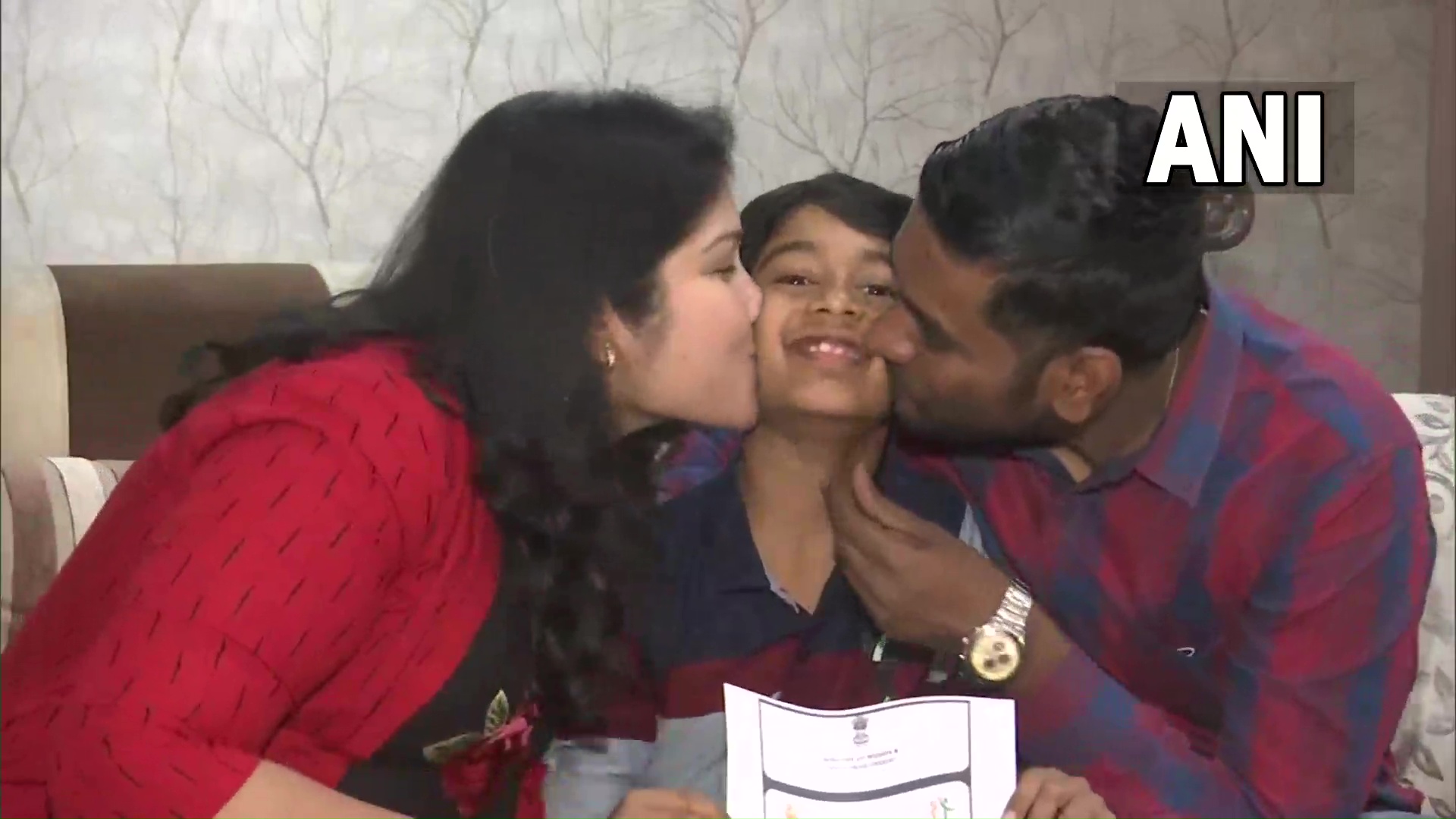 What next?
Virat next aim, border restrictions lift avvagane Australian Summit ki velli Mount Kosciuszko climb cheyyadam. Not just that, prati continent lo unna highest peak ni climb cheyyadam is his life ambition now.
What an inspiration to kids. That level of maturity and mental strength at that age is truly commendable. We can't wait to see what this kid has in store for the future. We are sure he is going to do great things and bring great honor to our state and country.
If you wish to contribute, mail us at admin@chaibisket.com
Up next on Chai Bisket
Here's The Viral Rumour vs The Actual Truth About NeoCov, The Apparent Trending Variant
comments
Tags:
bal puraskar
,
children
,
hyderabad