Meet Vikas Thakur, An Indian Air force Warrent Officer Who Lifted A Massive 346KG To Win A Silver Medal At CWG 2022
Medals are pouring for India right now. By the way no dhishti please. And yes, here is another one in Weightlifting.. Vikas Thakur, a 25-year-old man bagged a Silver medal in Men's Weightlifting, 96 KG category.
Here's a little about this champ's inspiring journey:
Vikas's early life:
Vikas Thakur, is from Patnoun, Himachal Pradesh. Aayanaki 9 years unnappude weightlifting start chesadu. Vikas valla mother homemaker and valla father Indian Railways lo pani chesthuntaru. Vikas weightlifting ki, valla father ye pedha inspiration ani chepthuntadu.
Valla father ki Railway posting valla family antha Ludhiana ki shift ayipoyaru. Tana sports ki valla family chala support chesevaru. Ludhiana district weightlifting and bodybuilding club lo pani chesthunna Prvesh Chander Sharma ane aayana Vikas ki early stages lo training icharu. Tarvata konni days National Institute of Sports, Patiala lo kuda train ayyadu.
Lesser known thing enti ante, Vikas Thakur is employed with the Indian Air Force. He works as Warrant Officer and is posted in Chandigarh.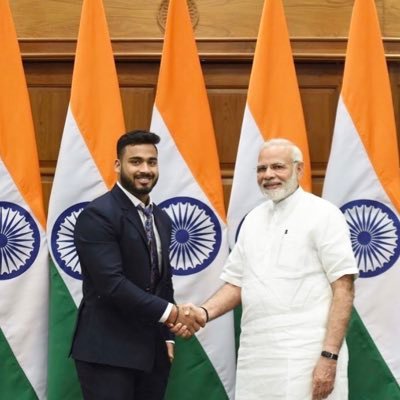 Today's match:
Men's Weightlifting 96 KG category at Commonwealth games 2022:
Samoa's Don Opeloge won the gold medal with a total lift of 381 Kg.
Our hero, Vikas Thakur won the silver medal with a total lift of 346 Kg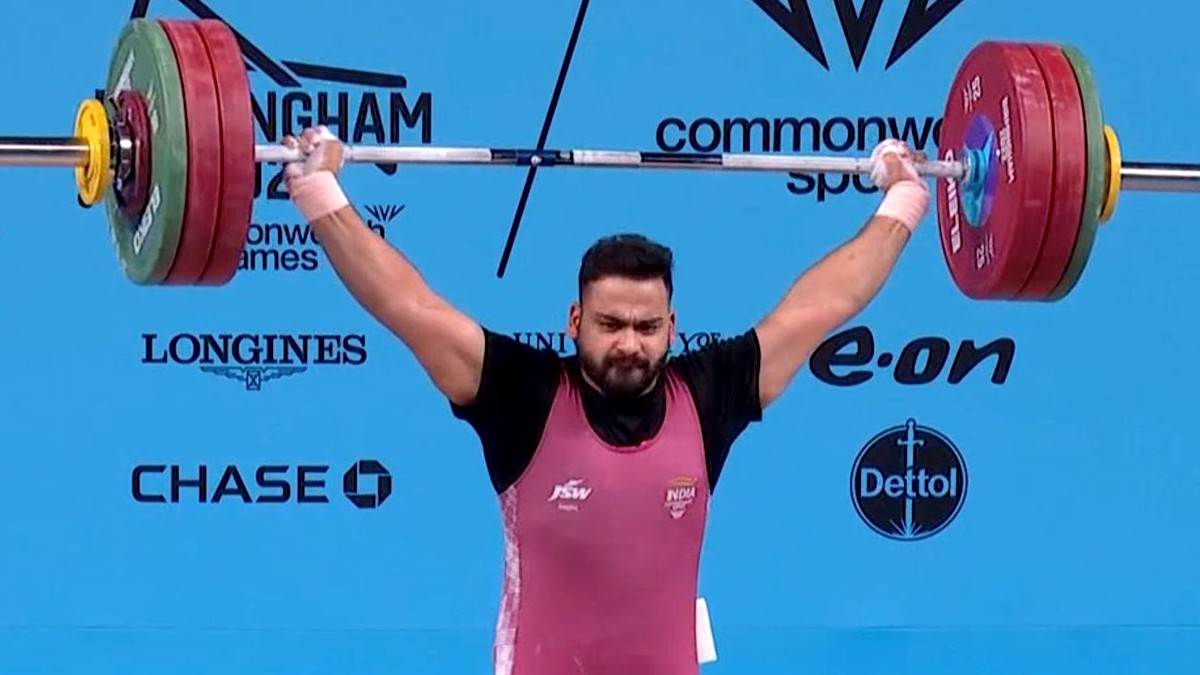 Snatch category:
Snatch category, first attempt lo Vikas lifted 149 kg, in his second attempt he lifted a massive liftof 153 kg and third attempt lo 155 kg tho benchmark set chesadu.
Clean and Jerk:
In the Clean and Jerk, Vikas lifted a massive weight of 187 kg. In the second attempt, he lifted 191 kg successfully. In the final and third attempt of the category, he unfortunately failed to lift 198 kg.
Here's the goosebumps worthy weightlifting finale video of Vikas Thakur:
Achievements:
7 times national champion 2013, 2014, 2015, 2016 ,2018, 2019 ,2020 India record holder.
He won silver in the men's 85 kg weight class at the 2014 Commonwealth Games in Glasgow, Scotland.
He won a bronze in the 94 kg weight class at the 2018 Commonwealth Games on The Gold Coast.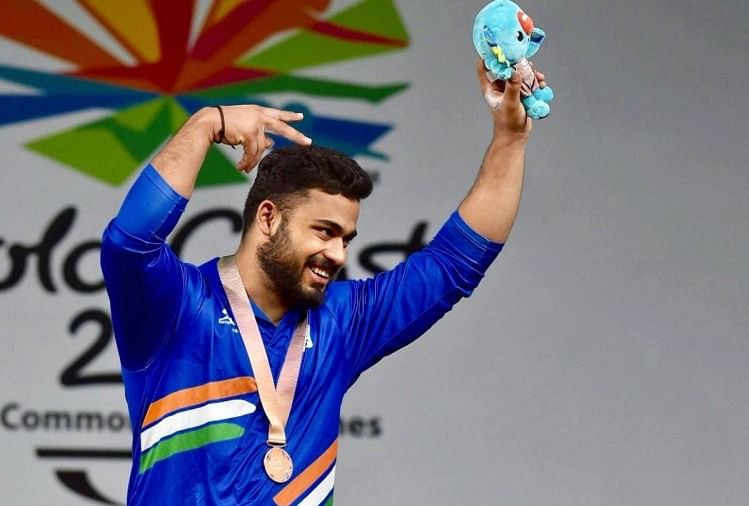 "Other kids used to play with toys, I chose iron rods"– Says Vikas Thakur in his latest Instagram post.
"The primary goal of my life is that I will try to change the colour of my medal in the next Commonwealth Games"– Vikas Thakur words in 2018. Babu anatte Bronze medal ni Silver medal ga marchadu. Next Commonwealth Games lo Gold ga marchestadu anthe, Thaggede le!
If you wish to contribute, mail us at admin@chaibisket.com
comments
Tags:
commonwealth games 2022
,
cwg 2022
,
vikas thakur
,
vikas thakur silver
,
vikas thakur silver medal
,
Vikas thakur weightlifting