The Rise Of Umran Malik: Here's The Inspiring Life Journey Of The Fastest Bowler Of IPL 2022
Every IPL brings out that one diamond that no one knew existed. And this season it's from Sunrisers Hyderabad. Umran Malik. Ippatike ee peru India motham ki telisipoyi untadhi. IPL 2022 lo atani pace, speed bowling and wicket count tho motham country ni impress chesesadu. And now, he is on the Indian Cricket Team for the T-20 series with South Africa.
IPL result Sunrisers ki favour lo lekapoina, oka star bowler journey ni chusamu manam. Indian team ki oka gem of a player dorakadam witness chesam. And, tana life story roller coaster ride kanna takkuva kadhu. Randi telusukundam!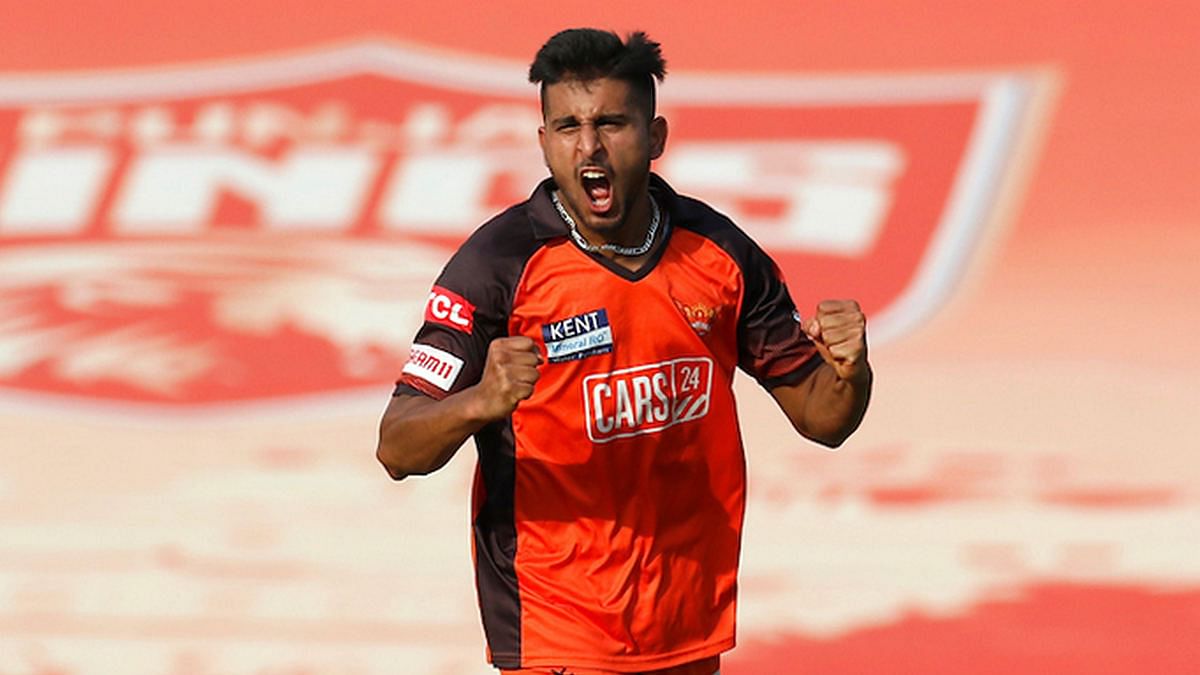 HIS FAMILY IN JAMMU
Umran malik, a 22-year-old boy from our country's beautiful Jammu. Nanna Abdul Malik, amma inka idharu sisters tho Gujjar Nagar ane oka small town lo putti perigaadu. Nanna Jammu roads lo oka fruit and vegetable seller. Start lo nanna support lekapoina, Umran 2 sisters chala support chesaru. Tarvata professional ga adadam start chesaka, motham family support kuda dorikindhi.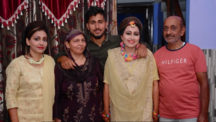 HIS FATHER'S PROTECTIVENESS
Chinnapudu Umran melliga lesi night time baitiki velthu unte, valla nanna bhayapadevaru. Ee days lo andharu drugs chesthu, life spoil cheskuntunnaru ani follow kuda chesaru. Appudu Umran bowling practice cheyyadam chusaru. Tarvata Umran valla family ki, atani only addiction cricket ani assurance ichadu.
And now, seeing his son succeed warms his heart. He wants his son to wear the Indian jersey and play for the country. He doesn't want success to get into his son's head so he continues to happily sell fruits on the streets.
STAR BOWLER IN THE STREETS OF JAMMU
Umran chinnapudu hardball undakapovadam tho, tennis ball tho practice chesevadu. Kanni appude tana neighborhood to chala pedda cricket star. Just tana pace tho matches gelisevochu ani, chuttu unna districts vallu, Umran valla team ki aadali ani chala kottukune vaaru.
FROM TENNIS BALL TO HARDBALL
Tennis ball tho rough aadinche Umran, hard ball tho aadadaniki bhyapaddadu. Kaani tana coach, Randheer Singh Manhas tana confidence boost chesadu. Hard ball tho practice cheyyadam midha concentrate chesthe, cricket world lo pedda peru earn cheskuntadu ani cheppadu, coach!
CRICKET BEFORE IPL
J&K tho Syed Mushtaq Ali Trophy tournament tho tana T-20 debut chesadu. One-month tarvata, Vijay Hazare trophy ki kuda A-class debut chesadu. Tarvata Sunrisers player and Umran Malik friend Abdul Samad umran ni Irfan Pathan ki introduce chesi, net bowler ga tisko mani recommend chesadu.
Like they say talent recognizes talent, Irfan Pathan tana bowling ni chusi chala happy aipoyadu. Umran deggara talent undhi, proper guidance isthe star bowler avthadu ani SRH net bowler ga 2018 lo tiskunnaru.
HIS BIG BREAK
2021 daaka okka match kuda aadeledhu, Umran. Kaani oka net bowler laa Warner ki nets lo brilliant ga bowling chesadu. Dubai lo aa season, Natarajan covid tho infect avvadam tho Umran ki atani replacement laa chance vachindhi.
HIS DEBUT FOR SRH
And umran was on the top of the world. Immediately tana friend Abdul Samad room ki velli tanaki chance vachina vishayam share cheskoni, hug cheskunnadu. Aadina 4 matches lo wickets tiyakapoyina, tana speed tho attention grab cheskunnadu. And 2022, lo surprisingly Umran ki SRH retain cheskundhi.
IPL 2022
This IPL. Oka atom bomb laa blast aiyyadu mana Umran. Gujarat Titans tho tana first 5-wicket haul achieve chesadu. Bumrah record break chesthu, 20 wickets complete chesina fastest bowler gaa stand out aiyyadu. 154.8 and 156 kmph tho fastest bowling ki record set chesi, tana record tane break chesadu with 157 kmph. Aadina prati match lo Swiggy Instant fastest delivery award win aiyyadu.
This IPL season was no less than a dream for Umran Malik. He set records, broke records, and made himself known to the entire world. Kohli and Dhoni told him that he is the future of Indian cricket. The Indian jersey awaits him. Go kill it, champion!
If you wish to contribute, mail us at admin@chaibisket.com
comments
Tags:
cricket
,
fastest bowler
,
IPL 2022
,
IPL cricket
,
pacer
,
sunrisers hyderabad
,
umran malik