10 Types Of Shirts That Sum Up A Man's Wardrobe.
Maa badhalu eenativi kaadhu , ennenno tarala nundi continue avthunnave.Ante complaint chetshunam ani kadhu , just chepthunam anthe, lekkesi kodithe gattiga oka 4-5 rakala dresses kuda undavu , edho colours marchukuntu vellipodame , memu majority Middle class gurinchi matladuthunam saar , meru ipudu Ma..lla..ya veskunna poola chokka , evaro veskunna design shirts guinchi adagadhu , So asala enni shirts unnai oka normal person cupboard ani chusthe oka 10 categories loki maximum ochesey , So summarise chesi ichamu oka look eseyandi
1)The Last bought Shirt
Last konna shirt e most priveleged shirt mari. E function kaina , School kaina , College ki ayina adhi oka 10-12 eskokapothe izzath ke saaval , So the last bought shirt antene the best shirt in Cupboard anamata
2)Monochrome Shirts (Black and White Shirts)
Ivi lekapothe mem bratakalemu, Ento oka class and mass feel, rendu ochesthai , Inka black ayithe different different shades and patterns tho minimum untai.
3) The Ex Shirt – Potti aypoyi size fit kani shirt
Okapudu mana favorite shirt e , kakapothe size saripoka , atu padeyaleka , itu veskoleka pade tippalu mamuluga undavu , enthaina okapudu baga serve chesina shirt kabatti , padayemu , alane ammani padainivvamu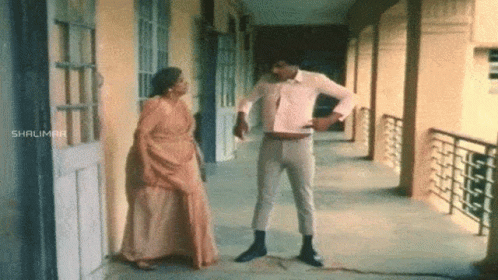 4) The Pathapadi poyina Favourite Shirt
Evariki nachaka poyina , Prati sari janalandaru aa shirt eskokapothe,vere shirt emanna eskovachu kada ani anna , aa okka shirt meedha bibatsamaina mamakaram untadi , Emo adhi eskunapudu iche comfort kani , danitho manakunna edanna sweet memory kani edaina kavachu , Adhi worst unna mem veskokunda undalemu.
5)The Formal Shirt – Only for functions or Interviews
Generally Chiraku , but veskuntu veskuntu bane set ayyay le ane feel ochesthadi.Edo interview ko , edho marriage event kosamo koni , Chaala bagunnav ra ani anipinchukune sariki dini medha prema peruguthundi , Undoubtedly dintlo maximum credit Prabhas ke velthundi
6) Ofcourse 3-4 Blue Shirts
Dini gurinchi separate cheppala , Next point ki vellavoy ane kada mee feeling , Shopping ki vellina prati saari edho magnet iron ki athukunattu , cheyyi mundhu dani medhake velthundhi , at the same time amma cheyyi mana nethi medha kuda paduthundi anukondi adhi vere vishayam.
7) The FriendZoned Shirt
Anni bagunna shirt e , istapadi konukunadhe , kaaani edho undhi mothaniki a emotion cheppalem kaani , yes chala bagunna shirt okati mana cupboard lo ala padi untadi , sudden ga gurthuku rakapovachu oka sari velli chudandi. Areyyy nijame kadha anipisthundi
We know its perfect , kani eskom adhe magicu
8) Oka Button udipoyina shirt
Universal problem , Position of button batti kuda veskovala odha ane decision depend ayyi untundi. Middle buttons ayithe ammani kuttamani , Last button o first button o ayithe picha li8 anukodamo jaruguthundi
9) Galla chokka ledha Poola chokka ledha
Adhe nandi mari oka range printed kakapoina asala e chukka shirt enti ani try chesi untam , ledha ofcourse chucks shirt maximum members dagara untundi ga.
GIF by Gifskey.com
10) One Masi gudda shirt which is used by Mom
Chusinapudu badha padadam , Sarle edho purpose ki ayina use avuthundi ani anandapadi saripettukodam tappa em cheyalem.
Aa goranni chusi our reaction be like : Sar sarle anni anukunattu jaruguthaya enti..
Adandi matter , connect ayyarani anukuntunam , Inkemanna category miss ayithe kinda comments lo cheppandi , paina unna dantlo e category kaina maximum connect ayina , ledha edanna crazy situations emanna encounter chesina comment cheseyandi.Ikaselavu.
If you wish to contribute, mail us at admin@chaibisket.com
Up next on Chai Bisket
Famous Muggulu That Our Mother Or Sister Had Definitely Tried In Sankranthi Times
comments
Tags:
blueshirt
,
boyswardrobe
,
chaibisket
,
differenttypesofshirtsformen
,
mens
,
Mensdressingstyles
,
mensfashion
,
pookachokka
,
rowdy
,
Shirt archives
,
shirttrends
,
typesofshirts
,
whiteshirt