The Hyderabad Start-Up That Is Cutting Waste By Recycling It Using Cloud Technology! Here's Everything About It
One great idea can make a big difference in the world. And in today's world where startups and entrepreneurs are the next big thing, every great plan becomes a bigger success after it is put into action. Such is the startup company, Recykal. A Hyderabad based tech-firm that has brought a digital revolution to waste management.
How did it all start?
Abhay Deshpande, the co-founder of Recykal has already been an investor of companies before, and after thorough research, he saw that waste management will be the next big thing by 2024. And that is what made his start Recykal. Eppatinuncho tanatho unna associates Anirudha Jalan inka Abhisekh Deshpande tho kalisi 2017 lo ee company ee establish chesaru.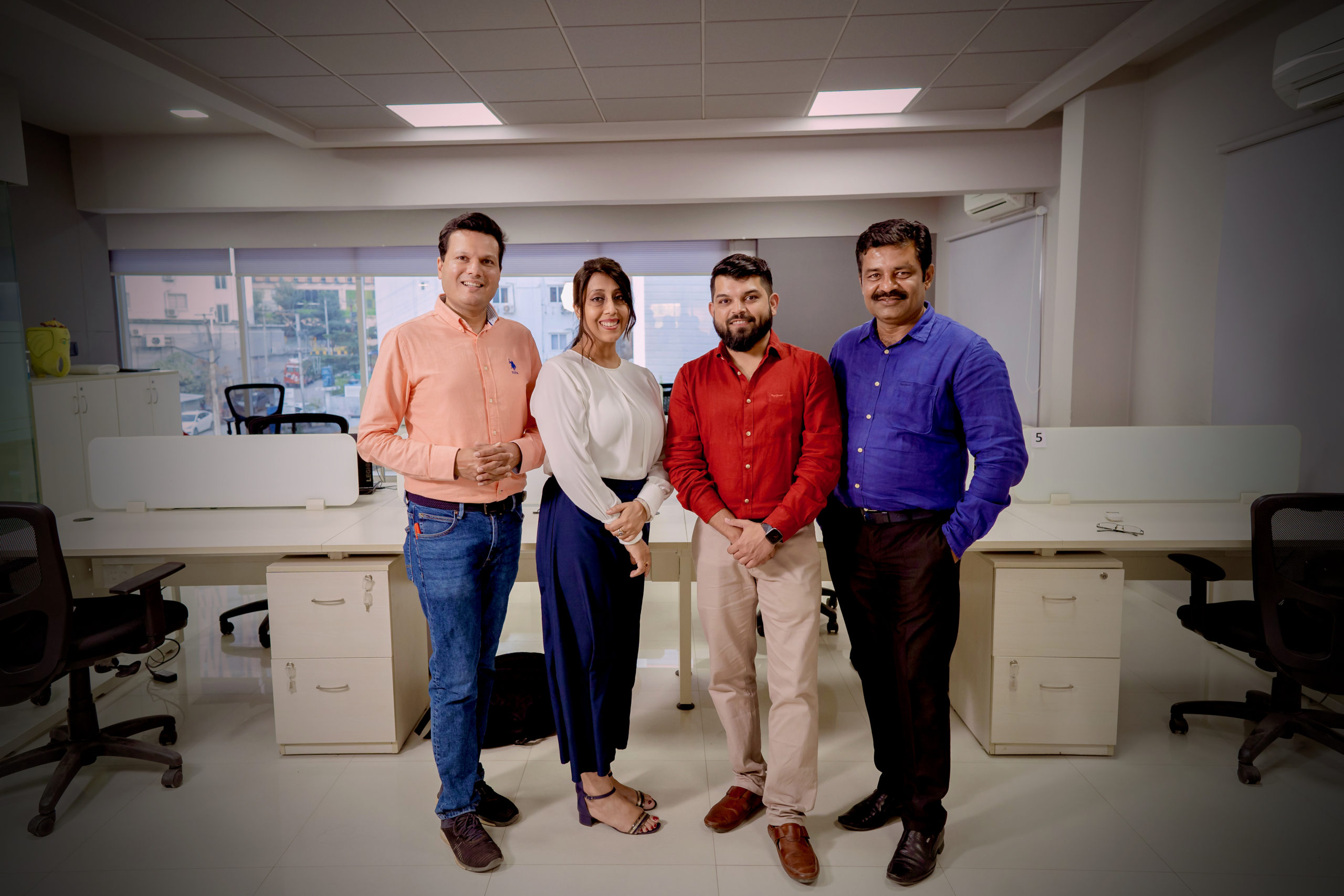 The cause of the start-up!
Everyday households nunchi waste collect chese ragpickers, vallu collect chesina waste ni recycling centers lo deposit cheyyakunda city outskirts lo vesestharu. And these millions of trash end up in oceans, landfills and water bodies causing many problems for the environment. Ila oka unorganized industrial way to waste disposal avvadam is the root of the problem. Diniki oka digitized solution ni provide cheyyadaniki Recykal has been made.
How does Recykal work?
The main problem faced by the waste management and recycling industry is now solved with the help of digital technology. Recykal waste collectors ni, waste generators ni, processors ni, recyclers ni inka brand owners ni oka digital platform lo connect chesi oka transparent transaction ni enable chestundhi. Ee platform lo material flow inka stakeholders valla transactions ni kuda trace cheyyochu.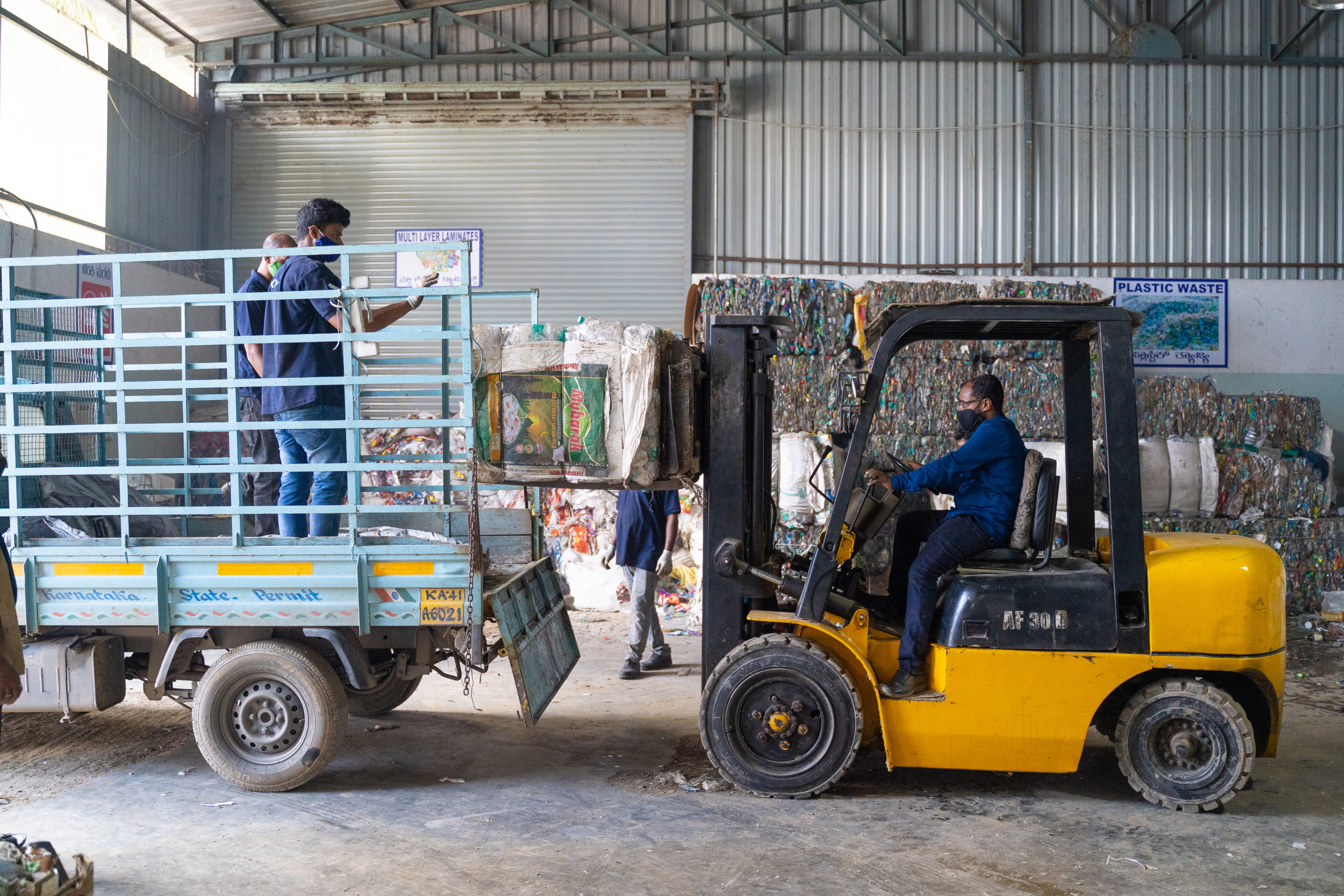 How it started v/s How it's going
When recykal started, they launched an app called Uzed where individuals can schedule a waste pickup. This was exclusive to the ragpickers that collect household waste. But very soon into this, they realized that households generate very little waste and so is not enough to recycle. That is when the upscale of business took place.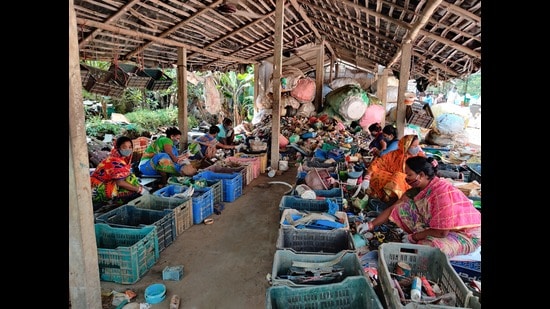 Waste generator sources chala unnayi. Ragpickers waste collection centers, municipalities, recyclers, and bulk waste generators that include schools, hotels, restaurants, factories, inka shopping complexes. Kaani ivvanni oka app lo cover cheyyadam impossible ani realise aiyyaru. 2019 lo, bulk waste generators ni approach avvadam start chesi, vallu tho association build chesaru. These companies provide at least 10 kgs of trash every day.
Recykal then built a new app for companies to send pickups requests and also include the quantity and type of garbage. With such association with companies, Recykal started channelling 6 to 20 tons of waste to recycle every month. Recykal works with more than 160 recyclers across the country and has recycled more than 30,000 metric tons of plastic waste.
Association with larger-scale companies
2016 lo Indian government plastic waste management misha pettina kottha rule, plastic waste produce chestunna prati company aa plastic ni collect chesi recycle cheyyali. Ee rule tho companies evari deggariki ellalo teleni time lo Recykal deggara already marketplace undadam tho, EPR tools ni create chesindhi. Now Recykal works with more than 75 brands like Coke, Pepsi, Panasonic, LG, Unilever, etc.
"I started this company because, since I had made good money from the last business, I wanted to get into a space that could make me more money as well as create value for the society," the co-founder Mr. Deshpande said in an interview.
Awards and appreciations
Their great work received a great amount of appreciation and awards over the last few years. Awards such as Excellence in waste management, First Indian Start-up to Become a Member, First Indian Start-up to Become a Member, Most Innovative Software Product Companies in India, Indian Circular Economy Awards, Best Waste Management Digital Technology Provider.
Their technology has helped a huge number of companies and as well as the government adopts the sustainable practice of waste management that helps in keeping our environment need and clean. Such startups definitely deserve every bit of appreciation.
Indian ?? start up, Recykal, cuts waste using the power of the cloud.

Innovative company leads the way!

January 24, 2022
If you wish to contribute, mail us at admin@chaibisket.com
Up next on Chai Bisket
Into The Journey Of Shyam Singha Roy Director Rahul Sankrityan On Daaba Muchatlu
comments
Tags:
recycle
,
recycling plastic
,
waste
,
waste disposal
,
waste management
,
waste management startup
,
waste scrap