The Return Of Telangana Students Stuck In The Ukraine War Zone: Here's Everything To Know About The Rescue
The whole world is only talking about the chaos happening in Ukraine, the war raged between Russia and Ukraine. While the chaos continues between the two countries, students from various other countries that flew there to pursue various fields of education are stuck in the war zone. And the Indian government has been trying to evacuate these students and bring them back to India safely.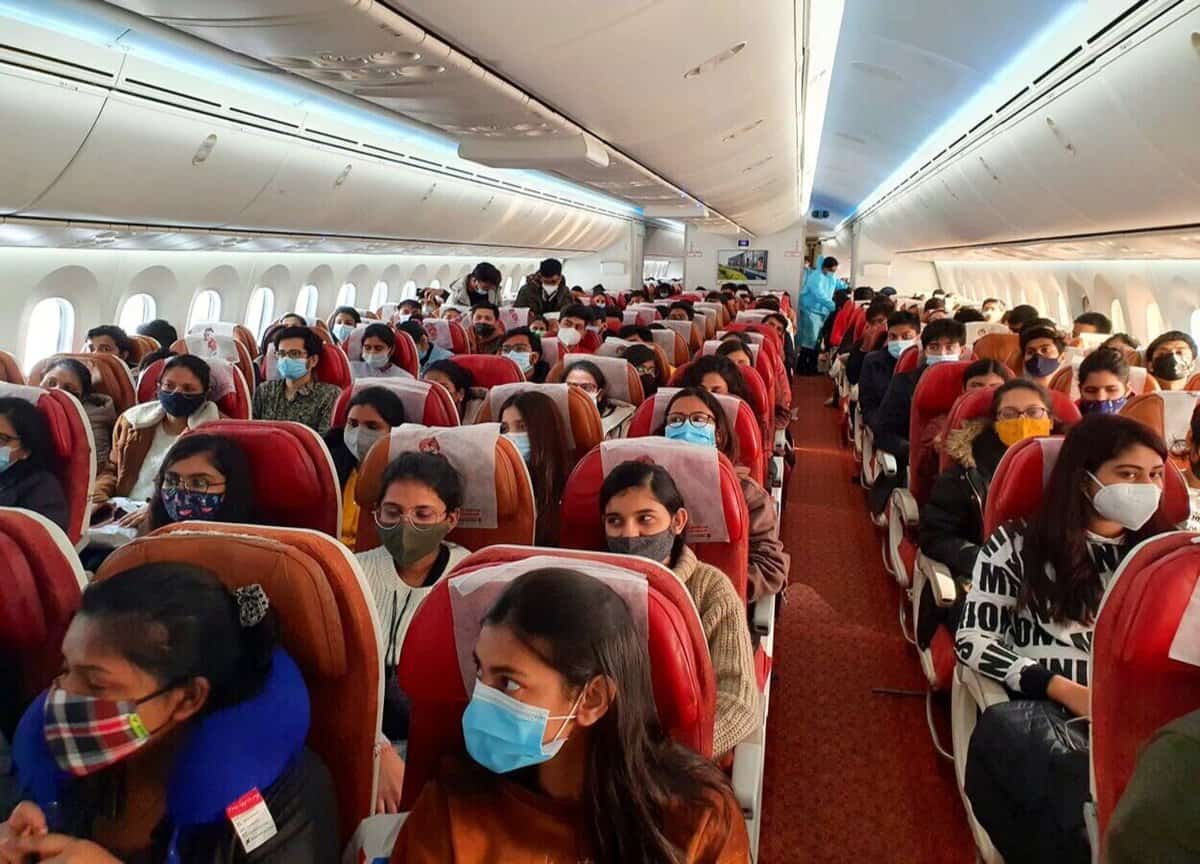 Almost 18,000 Indian students andulo mana Telangana inka Andhra nunchi almost 200 students engineering inka MBBS courses chese students ee war zone lo stuck aipoyaru. Parents inka well-wishers villa safety inka wellbeing kosam worry avthune unnaru. But almost 4000 Indians have been safely brought to India now.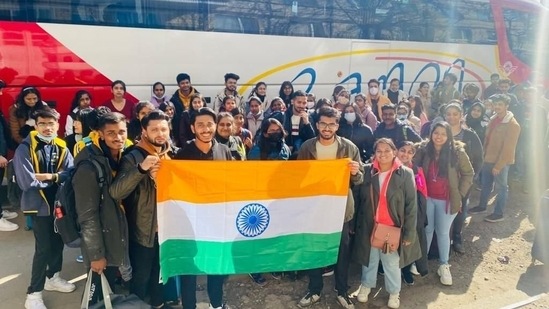 Telangana government arranged special flights and also gave free tickets for the students to reach Hyderabad. They even arranged special control rooms in New Delhi Telangana Bhavan and Telangana Secretariat in Hyderabad to help the students. They also arranged a special help desk at Terminal 3 in Delhi Airport for the convenience of Telangana students.
On 27th Feb, 15 Telangana students landed safely in the Hyderabad airport. These students landed in Mumbai from Ukraine and then came to Hyderabad through a special flight on Sunday morning. And on Monday evening, 11 more Telangana-based students landed in Hyderabad. Their parents and protocol department were present at the airport to receive them.
Ee students first chala towns buses tiskoni, Romania border ki reach aiyyaru. Akkada flight board chesi, India ki reach aiyyaru. Indian embassy inka vallu chadive universities, villa evacuation lo chala help chesaru.
The students were first taken to Telangana Bhavan in Delhi to complete the formalities. They later boarded a flight to Hyderabad and reached safely. These students have finally breathed safe air after being in a tense war zone for quite a few days.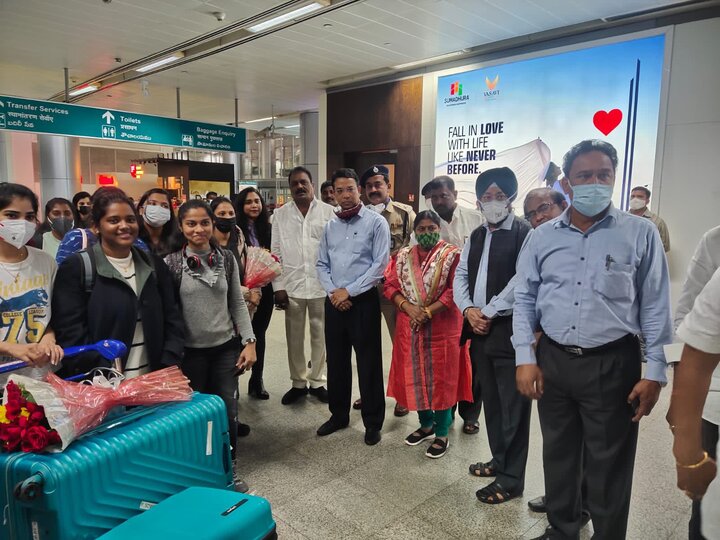 Ippatidaaka India ki safe ga reach aina vallu mostly western part of Ukraine to unde students. Inka chala mandhi eastern parts lo unna Indian students bunkers lo untu, Indian embassy vallani rescue chesi, Indian ki safe gaa tiskoni raavadaniki wait chestunnaru.
My heart goes to see these students of #Telangana living in bunkers at #Ukraine !

Can completely feel the pain they are going through.

Requesting @DrSJaiShankar ji & @KTRTRS garu to please see through & do the needful immediately ?? pic.twitter.com/DvHVTcAnto

— Y Sathish Reddy (@ysathishreddy) February 27, 2022
Almost 12 MBBS students were detained by the security forces at the Poland border while they were just 5 km away from the Romanian border on Sunday. They snatched their debit cards as well. They walked for 30kms to reach that place. They informed their parents via call about the incident.
While few reached, more students are intended to arrive in Hyderabad in the coming days. And few are stuck and are crying for help from the Indian government and the Telangana government. A video of an MBBS student asking for help went viral.
There are yet thousands of students whose lives are in danger. We wish and hope that everyone reaches their homes safely and the government takes adequate steps to do so.
If you wish to contribute, mail us at admin@chaibisket.com
Up next on Chai Bisket
Meet జానపద గాయని దుర్గవ్వ గారు From Mancherial Who Sang అడవి తల్లి Song In Bheemla Nayak
Up next on Chai Bisket
GVM's Magic: Here's Why His Love Stories Are So Special & Close To Real Life
Up next on Chai Bisket
Ishan Ismart Hitting: Memes That Sum Up Today's IND vs SL 1st T20 Match
comments
Tags:
indian embassy
,
indian government
,
indian students
,
russia
,
telangana students
,
ukraine
,
war zone