Meet The Woman Of The Moment Swathi Reddy, The 23 Year Old Medico Who Helped A Woman In Delivering A Baby On A Running Train
Eppudo 3 idiots movie climax scene lo college lo baby delivery stunt chusam.. Ippudu Vizag ammayi ah scene reel nundi real ga marchindi. Vijayawada lo unna tana hometown nundi Visakhapatnam ki train lo travel chesthu.. Emergency aythe baby delivery avadaniki help chesindi. Entha guts unte ah help cheyadaniki mundhuki vasthundi. Asalu ah incident ela ayindi and tanu evaro chudham..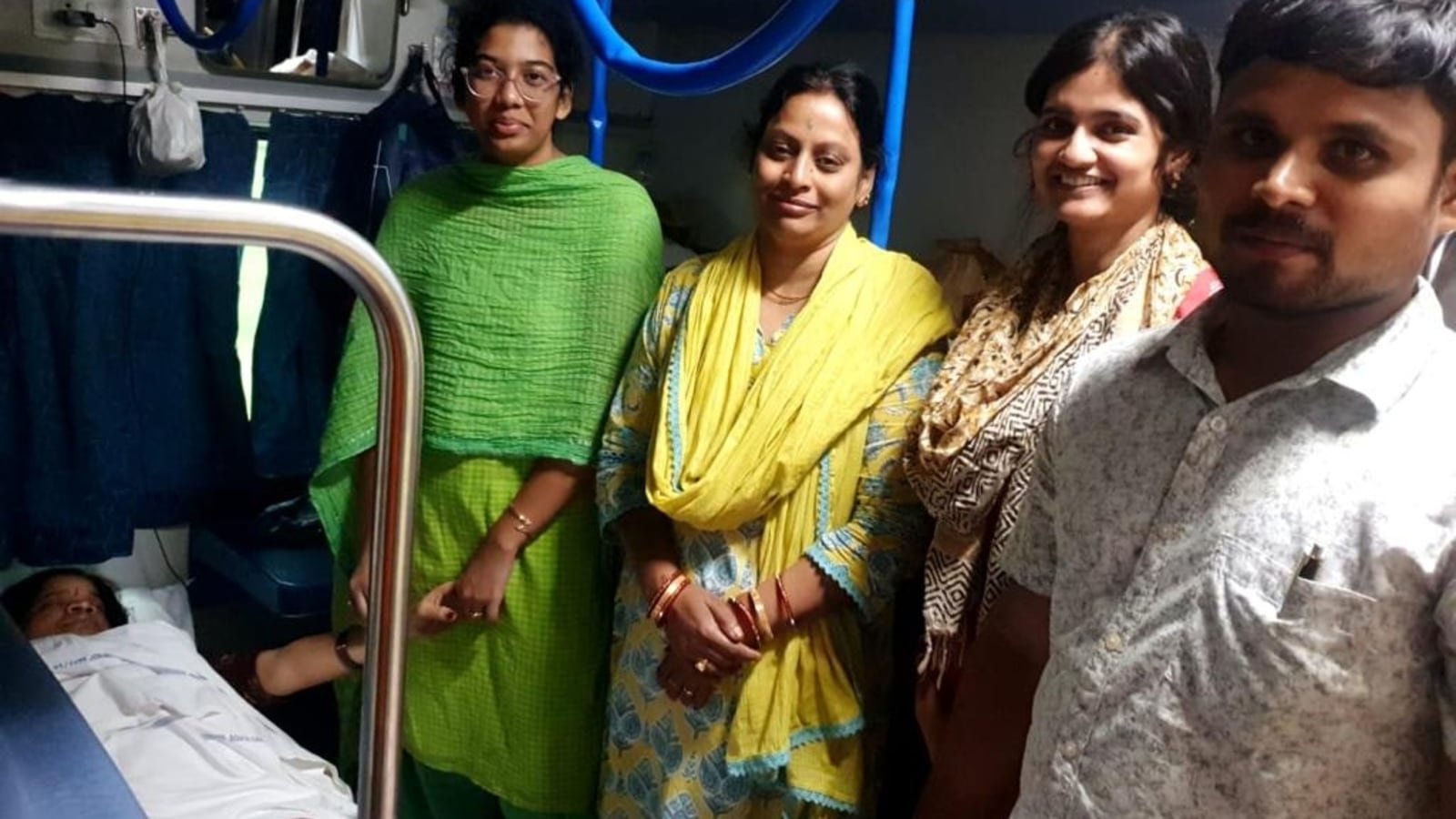 Who is Swathi Reddy:
Swathi Reddy, Gitam Institute Of Medical Sciences lo MBBS final year chadhuvthondi. Tanu final year avvadam valla, she used to do deliveries along with the professors and colleagues at college. But ila okathe baby delivery cheyadam first time ani chepthondi.
What happened that night in train:
Swathi Reddy tana final semester classes attend avvadaniki Vijayawada lo unna tana hometown nundi Visakhapatnam, Duronto express lo travel chesindi. Ah pregnant woman dhi Srikakulam. Asalu train ekkinapudu or tarvata tanani evaru pedhaga gamaninchaledhu. Train Annavaram ki daggara avthunappudu around 3:30 am ki tana labour pains start ayayi. Antha early morning valla nidra lo evariki anthaga teliledhu.
Mellaga valla husband tense ayyi chuttu unna people ni help cheyandi ani leputhu unaru. And Swathi Reddy immediately stepped in for help by introducing herself that she is an MBBS student.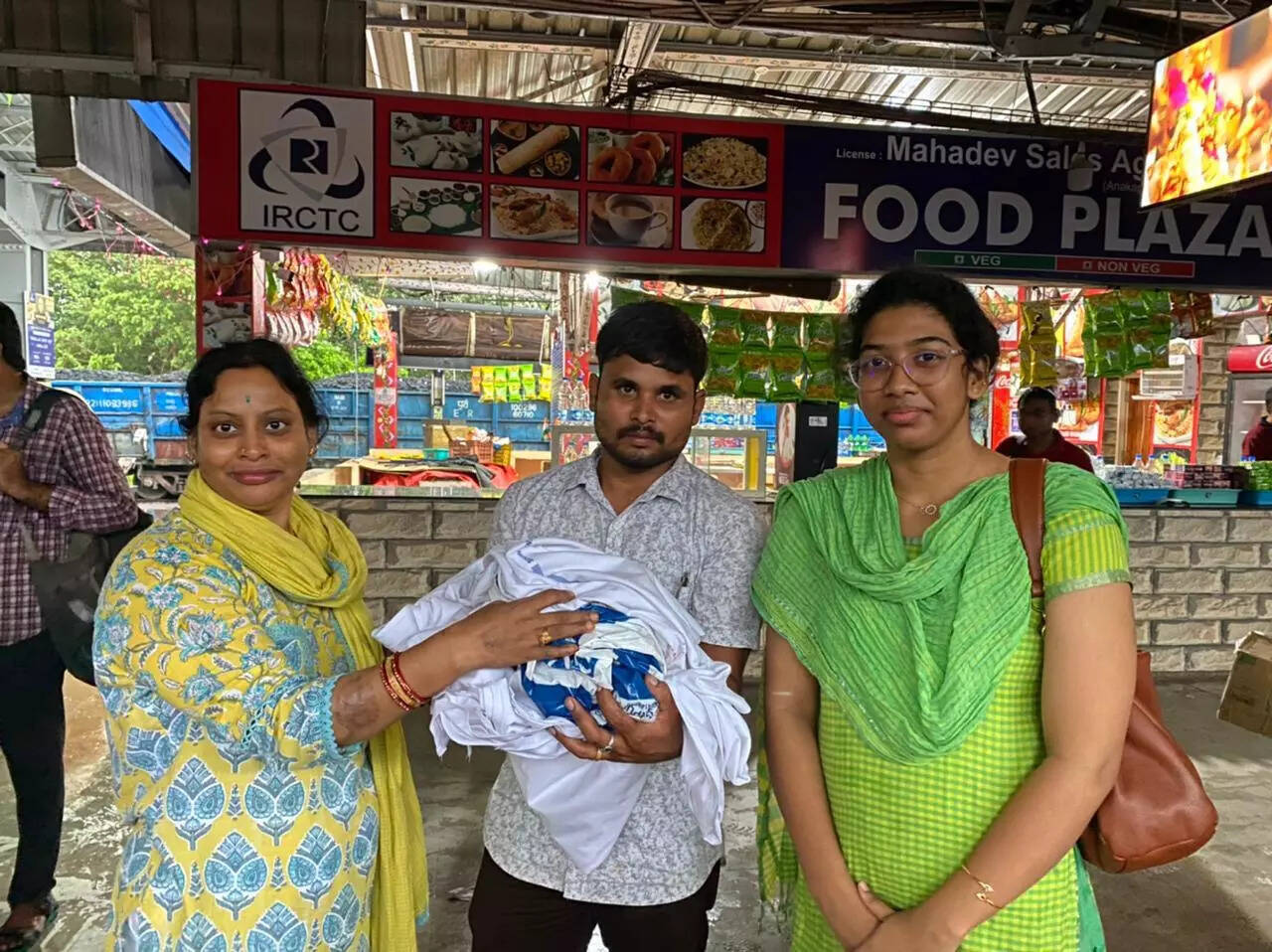 Inka tanu ame daggara ki vellagane, the baby was in the crowning stage. Ante vagina nundi already head kochem bytaki vachi undi. It became very challenging for Swathi to bring the baby out. Placenta 40-45 minutes varaku rakapovadam valla andharu chala worry ayyaru. Swathi tanaki push cheyamani cheppina, tanu cheyaleni position lo undi poyaru. Inka swathi ye constant push isthu, labour massage procedures follow avthu finally baby 5:35 am ki deliver ayindi.
"It was a baby girl and at that moment, I certainly felt 10,000 times happier that I did when I got an MBBS seat. Endhuko telidhu baby girl ani telisaka kallalo nellu vachayi" -Swathi
Everyone was so relieved when the baby came out. Asalu train lo okka medical equipment lekunda.. Adhi kuda moving train lo ila cheyadam asalu chala great. Tana bag lo unna Betadine medicine madyalo help chesindi ani chepthondi, Swathi. Post delivery work ki akkada una bed sheets and cover ni use chesindi. And placenta cut cheyadaniki ye equipment lenandhuvalla adhi cheyalekpoindi. Once Anakapalli station arrive avvagane ambulance ragane, andhulo vachina nurse and Swathi kalisi placenta kuda cut chesaru.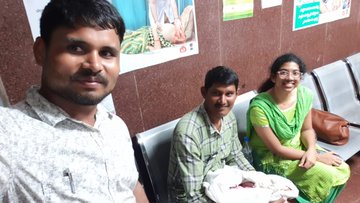 Valla compartment AC avvadam valla and byata rain padatam valla baby ki chala cold ga untundi ani konchem warm environment kosam Swathi baby ni oka cover lo wrap cheisndi. Later the mother and baby were shifted to the hospital near Anakapalli station.
"This incident will surely be a lifetime memorable experience for me and I know that I will have to be prepared to handle such situations in the future too"– Swathi
Student of GITAM deemed to be university's medical college, Dr Swati, an intern conducted a delivery on a moving train and delivered a healthy baby girl. The grateful parents named the baby after her. Kudos to Swati, well done.. pic.twitter.com/VbjI9ZoUGO

— Gitanjali Batmanabane (@Gitaaiimsbbsr) September 13, 2022
Miracles happen just like that antaru. Who would've imagined that ila oka running train lo oka lady ki labour pains vastai ani and vachina adhe train lo ilanti courage unna oka MBBS student untundi ani. And hospital lo oka closed room lo chese delivery ki inni tensions, emotions, journey madyalo, oka 23-year-old ammayi chesina delivery ki entha teda untundho.
What Swathi did that night is not just miraculous but also very very brave. She was all alone, she has no medical help/colleagues, whatever she does that night, she is the only one accountable. Ayina sare, she braved her heart out helped a women with one of her beautiful moments in her life. Just imagine the impact Swathi left on that couple, they'd forever remember Swathi as a god-sent miracle through out their entire life. Inka beautiful thing entante, ah parents papa ki tana name ye pettaru Swathi ani.
We need more women like Swathi, she's a star.
If you wish to contribute, mail us at admin@chaibisket.com
comments
Tags:
baby delivery in train
,
doctor swathi reddy
,
swathi reddy doctor
,
swathi reddy doctor baby delivery
,
swathi reddy gitam university
,
swathi reddy train delivery
,
vizag train delivery