Meet Sub-Inspector & Judoka Sushila Devi, The Two Time Silver Medallist at the Commonwealth Games & Know Her Story
Mana weightlifting champions andharu Commonwealth lo medals midha medals koduthune unde, ippudu mana Judo squad medals group ni join aindhi. We've already won one silver and one bronze in Judo. And the silver medal was bagged by a Manipuri girl and brought India its seventh medal.
Sushila Devi Likmabam, a 27-year-old girl from Heingang Mayai Leikai, Manipur has always been a very sportive and competitive person. Seeing her zeal for sports her uncle took her to a training center when she was just 9 years old.
Dec 2002 lo Sushila Devi valla uncle, Likmabam Dinit gaary Khuman Lampak ni tiskonivellaru. Tana potential chusi, chala young age loone Khuman lo tanaki training ivvadam start chesaru. Sports Authority of India (SAI) lo Sabitri Chanu deggara kuda train aiyyaru.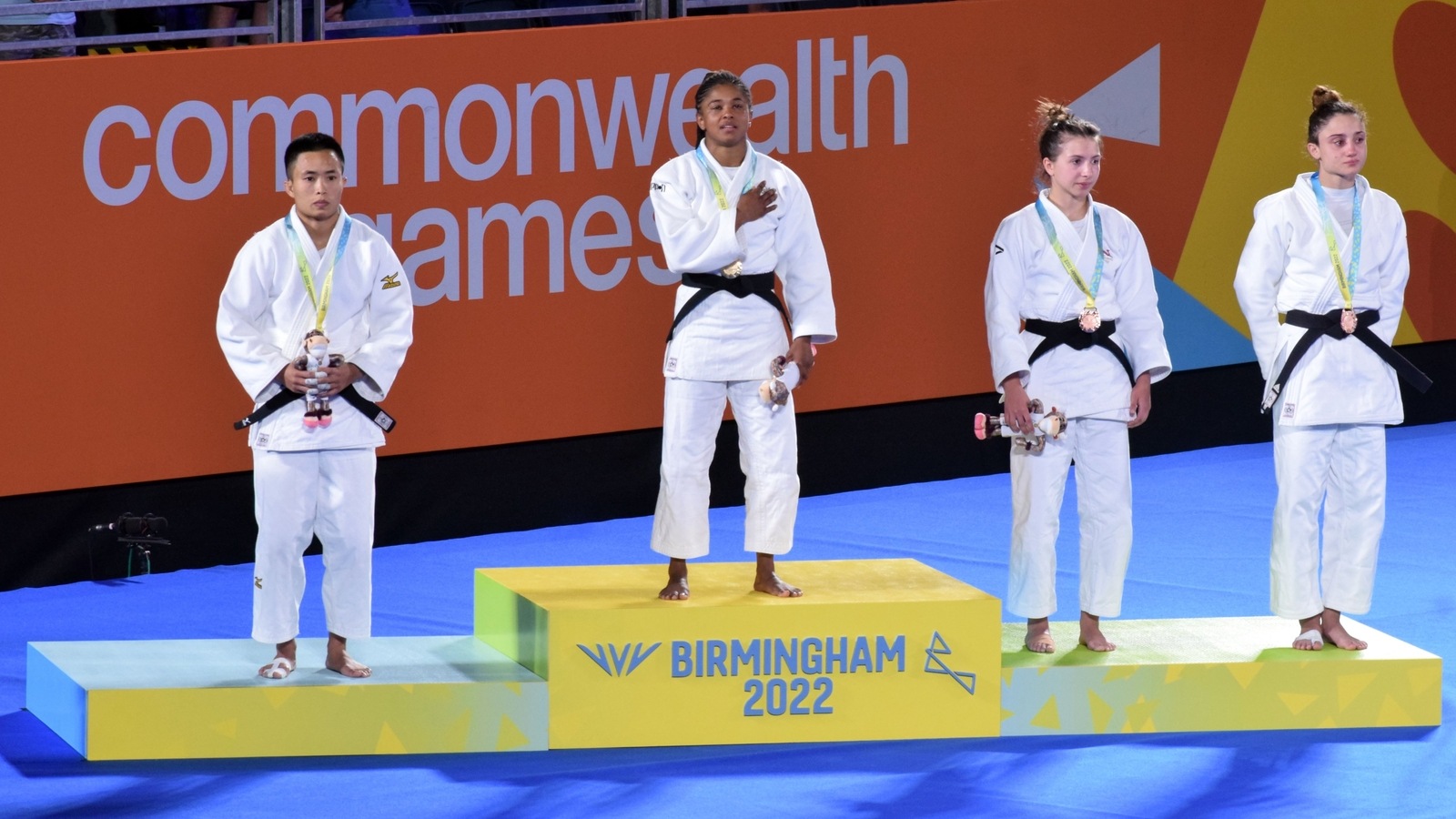 Local competitions nunchi Commonwealth games daaka, Sushila Devi rose to be a champion in every competition. 2011 lo Singapore lo jarigina Commonwealth Junior Championships lo gold medal gelichi tana first international victory ni establish chesindhi. And there was no stopping after that.
Then, Beirut lo jarigina Asian U17 Championships lo gold medal, Asian U21 Championships lo bronze medal gelicharu. And then, she witnessed one of her biggest wins. 2014 Glasgow Commonwealth Games, 48kg category lo silver medal gelichi, India ki honor techaru, Sushila gaaru.
2014 Commonwealth games lo silver medal gelichaka, Sushila gaaru 2017 lo Manipur Police services lo as a sub-inspector join aiyyaru. And as a police tana duty ni chesthu kuda, India ki inka enno medals gelicharu.
Recently Tokyo lo jarigina Olympics lo India ni Judo lo represent chesina okkathe athlete, Sushila gaaru. Chala hopes tho participate chesina, first round loone knock out avvadam tho, medal lekundane India ki return aipoindhi.
Quarter-finals inka semi-finals lo tough fight ichi, South Africa's Michaela Whitebooi tho finals enter aiyyaru. Oka chinna error valla gold medal miss aiyina, silver medal gelichi, India ki seventh Commonwealth medal ni tiskocharu.
Her win has only made all of us happy and boosted the confidence of everyone who has been cheering and supporting her the whole time. Congratulations to the champ. Many more to go.
If you wish to contribute, mail us at admin@chaibisket.com
comments
Tags:
commonwealth games 2022
,
manipur
,
silver medal
,
sushila devi