Meet The Man Behind This Viral Banner About Plastic Bags At A Chicken Shop Near Siddipet
General ga plastic ban adhi idhi ani social media lo chusthune untam, kaani entha varaku follow avutham? Vaadu marali, veedu marali antune tosukuntu vachesthunam manalo chala mandhi. On the other hand Siddipet lo sudhakar garu evari medha depend avvakunda he tried to implement a notable change that is winning hearts in social media.
Siddipet lo housing board kaman lo unde Sudhakar garu last month nundi valla shop lo okavela steel box ledha edhoka box techukunte (BYOB) every kilogram chicken ki 10 rupees discount la oka banner pettaru. Asala aa intention ki and aa social responsibility ki mundhu salaam kottali.
Ee banner social media lo viral ayyaka janalaki bibatsanga nachesi break ichesaru. Cover ki extra money tiskune rojullo ila cheyadam chala great ani and also idhi local thought kadhu and it can be global thought. Mana social media users gurinchi telisindhe kada, edanna nachithe ventane bramha radham pattestharu, a banner chusaka a thought ki chala positivity ochindhi and entho mandhi inspire kuda ayyarani chepparu.
Everyday India lo 25,000 tonnes plastic generate ayithe dantlo 40 % plastic uncollected gane migilipothundi, only remaining 60 % 16000 tonnes matrame collect avuthundi. Oka normal non-biodegradable plastic complete ga decompose avvadaniki konni hundred years paduthundi. Inkoka pedha problem entante prathi year 10 million metric ton (1 metric ton = 1000 kg) plastic oceans loki velthundi and dani dwara enno marine life animals vatini food anukuni tinesthayi. Vatiki affect ye kakunda, vatini enno different ways lo tintunna mana body loki kuda plastic velthundi. Plastic valla prathi year 1 milllion aquatic birds and animals chanipothunayi.
Also recent ga government single use plastics ban medha oka clarity icharu. India ni by 2022 Single-use plastic free country ga chestham ani ani government pledge tiskundhi. July 1st 2022 kalla manam daily life lo vade most of the single-use -plastic items ban aypothayi. Ban chesina laabam kosam ammese society lo unnam alantidi just society gurinchi alochinchi ilanti oka initiative tiskodam ante thop ane cheppali. Huge respect to sudhakar garu.
Also Sudhakar gariki anthaka mundhe konni awards (Best dealer, Gold club member and Top 3 Trader)kuda ochay ani chepparu. Presently akadiki vache 40% people valla own boxes techukuntunaru and gradual ga increase avuthunaru ani chepparu.
Idhi ila unte, inpluencers katha verela undhi
REEL Kathalu:
Actor Kaushik Hasan : Rey rey camera on chey ra , Mic Testing 1,2,3 Asala ee lokam ekadiki pothundi adyaksa , ekada chusina plastic bags, spoons full of pollution, I want prime minister and WHO to take action and SAVE ENVIRONMENT
(1 hour later)
REAL Kathalu:
Anna oka 2 kilo chicken kottu, leg piece unchu, mukkalu chinnaga kottu.
Abdul bhai: Cover ledhu anna! Plastic covers tagginchesam
Em Abdul bhai 2 kilo chicken konna , 2 covers kuda iyyava? Separate separate double cover lo esey!
Abdul bhai who watched the reel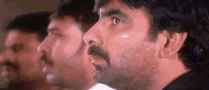 Adandi mari sangathi, Reels daka confine avvakunda reality lo kuda konchem change ni manandaram implement chesthe next generation ki ayina kochem help avuthundi. Mana daily life lo chinna chinna changes chesina entho difference tiskuravachu. Kudirithe malls ki, bayata market ki velthunapudu meeru kuda (BYOB) ni follow avandi , oka manchi cloth bag tiskoni danne tiskellandi. Maarpu mana nunde start avvali. Sudhakar gari lanti vallu konni hundreds of members ki inspiration. Sudhakar gariki thanks cheppesi meru em anukuntunaro kinda comment section lo cheppeseyandi. Ika Selavu
If you wish to contribute, mail us at admin@chaibisket.com
comments
Tags:
best ideas to reduce plastic
,
BYOB initiatives
,
chai bisket
,
plastic free india
,
siddipet sudhakar chicken market
,
sudhakar chicken market discount
,
sudhakar chicken market harish rao