Meet Singhraj Adhana, The 39-Year-Old Paralympic Champ Who Secured Bronze In Paralympics
Another bronze medal added to the list. And this is the second medal won in shooting after Avani won a gold yesterday. And it is by Singhraj Adhana in the P1 men's 10m air pistol SH1 event. This year has been proven to be the best year for India in sports. Our athletes are out there killing it in every sport and we couldn't have been prouder. Today stands out to be heard of an incredible story of an even incredible athlete. About, the winner Singhraj Adhana.
They say it's never too late to dream something big and give it all. Singhraj's journey is something like that. He is a 39-year-old man who has just won a bronze medal and brought great honor to the country. He realized his calling for shooting at the age of 34. And it turned out to be one of the best choices in his life.
Singhraj has polio in both legs and he needed the support of crutches to walk all the time. Before he chose shooting, he served as the chairman of the Sainik public School in Faridabad. His family history is also greatly known as his grandfather was a freedom fighter for our country who fought in World War 2.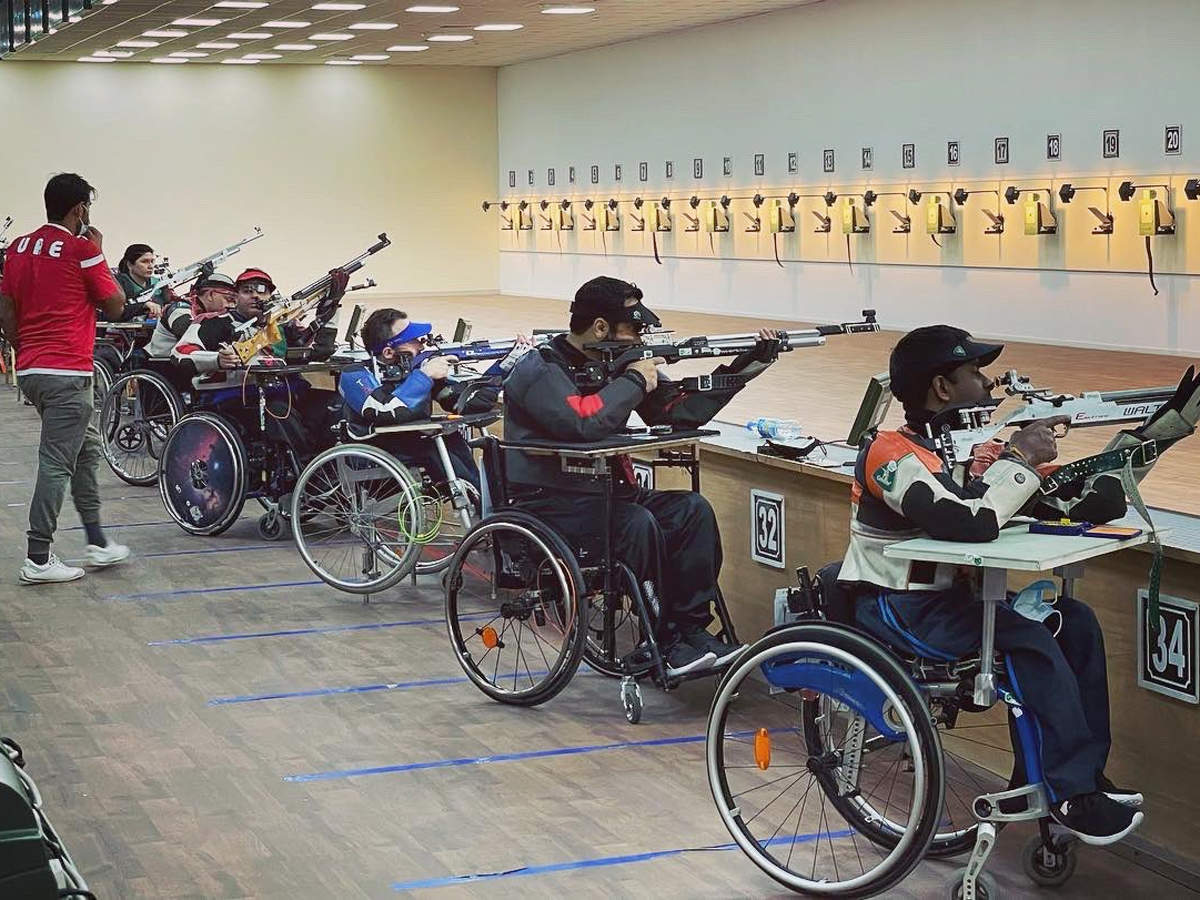 The game was introduced to him through his nephew who was a shooter. Tana nephew Gaurav ni shooting chesthu chusi navvinappudu, atani couch chusi okasari shooting try cheyyamani adigaaru. That was when he took his first shot. Four out of five best shots ichadhu, including hitting the inner 10.
That showed his talent in the sport first time. Tana coach shock aiyyi sport midha concentrate cheyyamani chepparu. The coach said that he could bring great pride to the country through his talent. And this motivated him to do something big for our country.
Tana intiki, training ki 40 kms travel chesi ille vaaru. When he was asked about his struggles in life he got emotional and shared how he belonged to a economically weak family and yet took up the sport. His family supported him in everything that he wanted to pursue. His recalls his mother saying "Undadaniki illu, tinadaniki tindi unnantha varaku, memu ninnu support chesthu ne untamu." Here's a happy family of his family celebrating his success.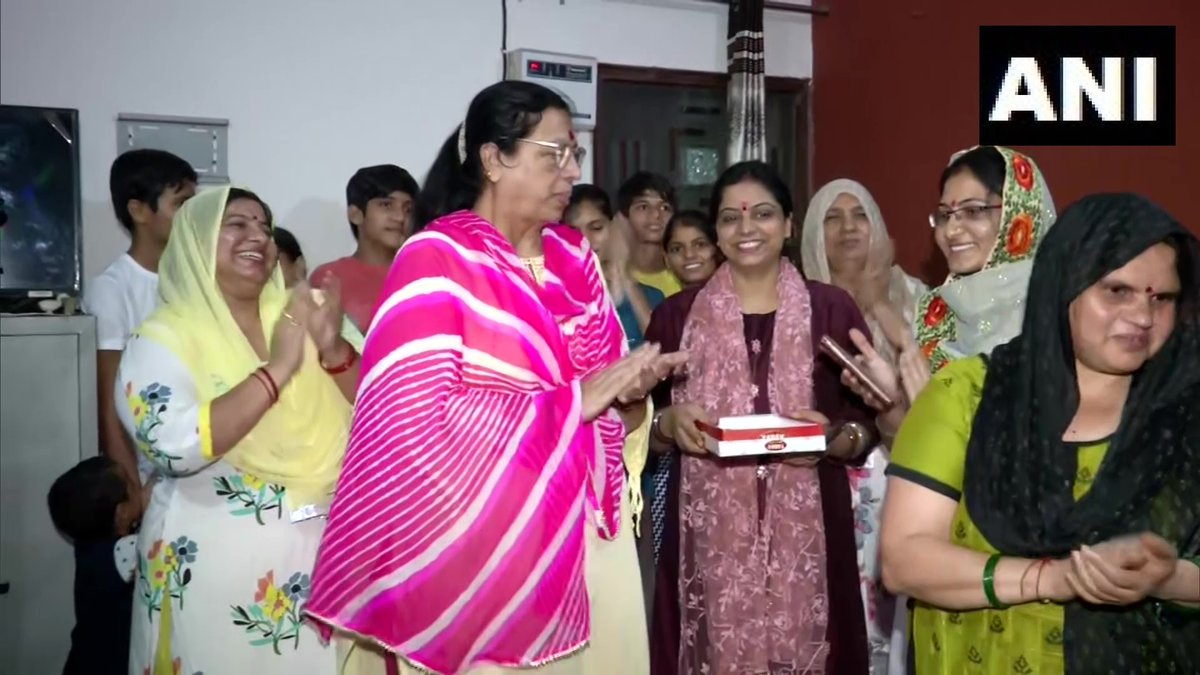 Since he started training and participating in the events, his victories began. He has won a lot of medals in the national leval and international level just four years of learning the sport. 2018 Para Asian Games lo bronze gelavadam, malli adhe year tana first international medal gelavadam jarigindhi. Not just one but two medals. A silver in individual and a gold in team event at World Cup held in France.
2019 lo oka silver oka gold inka gold medal gelichadu in the 62nd national shooting championships. Four years loone inni medals gelisthe, we cant wait to see what the champ has in hold in the future.
2020 was a hard year for him. Lockdown valla tana training centre ki velli train avvadam became totally impossible. Shooting is an expensive sport, his home was way far from his training centre and Tokyo Paralympics was upon him. So many hurdles yet he came through it like a true champion.
The only solution to his problem was to build a shooting range at his home. But since it was expensive, his wife sold her jewelry and helped him make an international-level shooting range. He designed it all by himself and named it "Mission Olympic"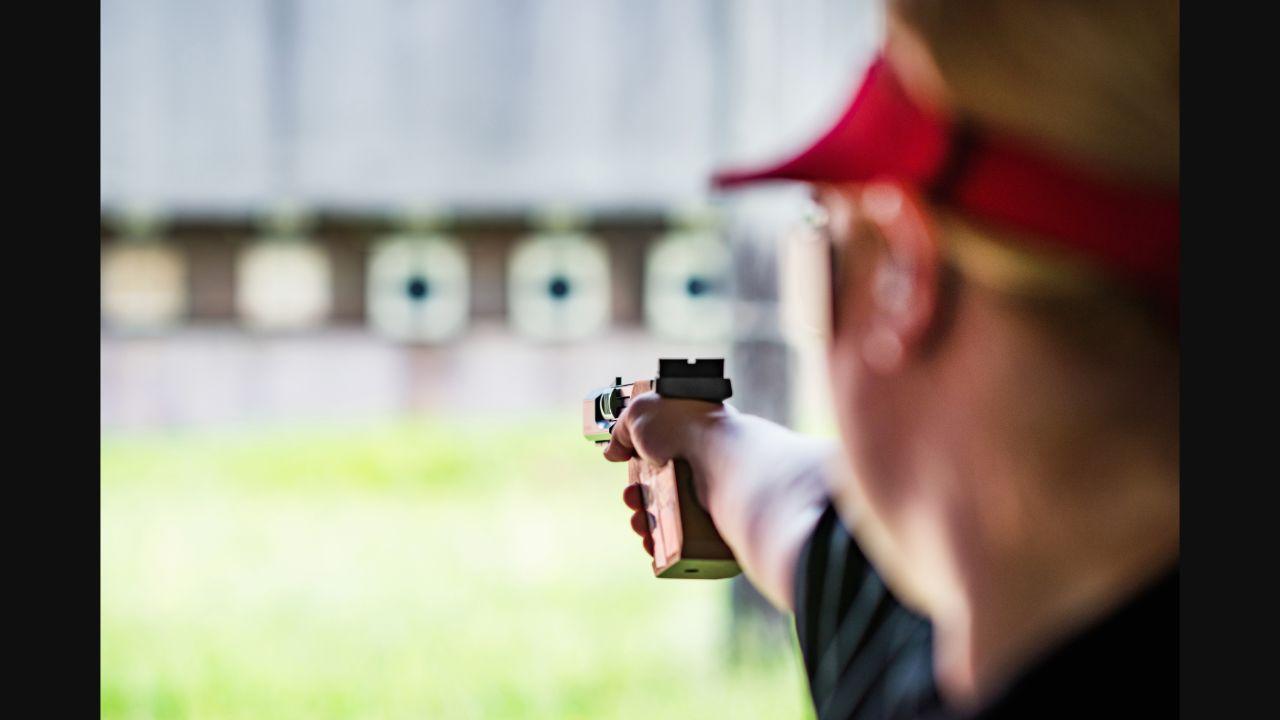 But that wasn't the end of his problems. May 2021 lo covid tho infect avvadam tho hospital lo 15 days admit aiyyaru. After days of treatment and a month of recovery, he felt like he took a second birth. He then went back to practicing immediately. After his win, while speaking to the media he said that if it wasn't for covid, he would've won gold or a silver medal.
His Olympic journey
Qualification round lo 6th tho finish chesi finals ki qualify aiyyadu, Singhraj. He medidated by himself before the finals and entered the shooting range. First nunchi lead maintain chesi, top lo unnaru. When he saw his friend Manish Narwal eliminated, he was very disappointed and thought to himself that he has to win a medal any which way now. And he did indeed.
What a great journey to learn about. What a great story to hear about, and what a great achievement to be talking about. You've not just brought a medal to the country, but also an inspiration to billions in the country. We are all so proud of you, sir.
If you wish to contribute, mail us at admin@chaibisket.com
comments
Tags:
bronze
,
bronze medal
,
paralympics
,
paralympics indian medals
,
tokyo
,
tokyo 2020 paralympics
,
tokyo paralympics
,
tokyo paralympics 2020
,
tokyo2020