Meet Sanket Sargar, India's First Medallist At Commonwealth Games 2022, Who Injured His Elbow But Did Not Give Up
Woahoo!! First medal for India at Commonwealth games 2022. Two days nundi epudu epuda ani edhuru chusthuna medal, raane vachindi. Yes, the 21-year-old, Sanket Sarger won our first silver medal in weightlifting (55kg). Almost gold ani anukune time lo elbow injury valla second attempt lo konchem lo miss ayadu. Asalu ela miss ayindi, ekada nundi vachadu ila tana inspiring story ento telusukundham.
Who is Sanket?
SANKET MAHADEV SARGAR is a 21-year-old from Sangli village Maharashtra. Sanket valla father, Mahadev oka paan shop, tea stall run chesthuntaru. Ee shop peru "Sanket Paan". Ee shop kosam Sanket fruits kuda ammi money save chesevadu.
How it all started:
Tanu 12 years unapudu TV lo weightlifting competition chusthu inspire ayyi.. "Agli baar mai jaunga"ani Sanket valla father tho cheppadu. Apudu valla father daggara lo una weightlifting coach, DigVijay Vyayamsala daggaraki teskellaru. "The first time I did weightlifting, I didn't think it was hard or easy. They taught and I kept learning." were Sanket's golden words.
Sanket tana training apudu asalu district competitions ki kuda velthado ledho ani anukunevadu. Tea shop chuskuntu, training manage chesevadu. Very normal family avadam valla sports related em kavali anna, oka two weeks mundhe chepte valla father arrange chesevaru.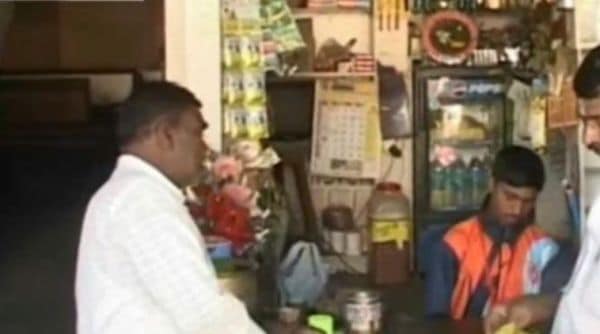 "The thing I like most about weightlifting is that it is a clear game. Everything is in front of you. If I worked hard, I knew I could achieve it," he says.
Last month, Sanket Sargar younger sister Kajol Sargar, 4th Khelo India Youth Games lo Gold medalist ga nilichindi.
Sanket National level competitions lo participate chesthunna sare tea shop ni vadhili pettaledhu. Ah shop ye tanaki chala nerpinchindi ani antuntadu. "Tea shop lo pani chesthuna ani chepukodaniki konthamandhi ibbandhi padataremo, kaani naku life lo adhe main part." Monnati varaku 'Sanket paan tapri' ani telisina nenu eeroju nundi "Commonwealth Games Sanket" ani teliyali.
Achievements:
Sanket got Gold medal in the Commonwealth Weightlifting Championship 2021.
Gold medal at the Khelo India University Games 2020.
Sanket, 2022 Singapore open lo total 256 kg weight lift chesi Commonwealth Games lo new record set chesadu.
Today's game:
Birmingham Commonwealth Games, Men's weightlifting 55kg:
Malayasia's Mohammad Aniq Bin won gold with a total of 249 (107 and 142)
Our Sanket Sargar won silver with a total of 248 (113 and 135)
Secon attempt, Clean and jerk lo elbow injury avadam valla just one point tho Sanket ki Gold medal miss ayindi.
Injury ayina sare, What a sensational effort asalu. Sanket's story inspires us to never shy away from who we really are and embrace our reality and yet at the same never ever forget to dream big in life.
If you wish to contribute, mail us at admin@chaibisket.com
Up next on Chai Bisket
Meet Gururaja Poojary, The Son Of A Lorry Driver Who Got Our Nation A Bronze At CWG 2022
comments
Tags:
commonwealth games 2022
,
sanket mahadev sargar
,
Sanket sargar
,
sanket sargar silver medal
,
sanket sargar story telugu
,
sanket sargar weightlifting