2 Years lo 2 Medals: Meet Legend Ravi Kumar Dahiya, The 24 year Old Freestyle Wrestling Champ
Just one year ago andi, Ide manshi gurinchi nation antha ascharyam poyi matladukunnam, 23 years ki Olympics ki poyi oka Silver medal tho tirigi vachadu, Ippudu just oka year tarwata, CWG 2022 lo inko Gold kottadandi.
CWG 2022 Ravi's match:
Ravi defeated Nigeria's Ebikewenimo Welson in the finals got us our 10th medal (GOLD) at CWG 2022 in Men's freestyle wresting 57KG.
Here's getting to know about this legend's journey: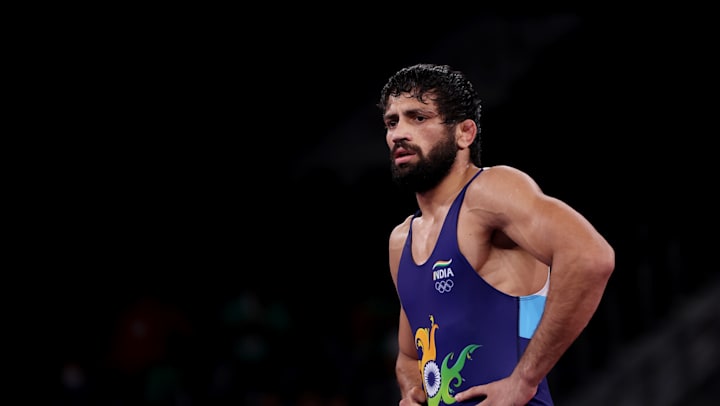 Olympics 2021:
Appudu jarigina men's freestyle 57kg wrestling final match lo Dahiya assured a silver medal for India, where Z. Uguev scored 7 points and Ravi Kumar scored 4 points.
Ravi Kumar is a 23-year-old wrestler from Nahri village in Sonipat, Haryana. Tanu 10 years appatinunde Saptal Singh ane coach deggara Delhi lo Deepak Punia and Bajrang Punia tho paatu training start chesadu. Ravi vaalla father inti daggare vyavasayam cheskuntu undevaru. Vaalla mother sonipat lone oka shop lo work chesevaru. Valla father pani ayyaka Ravi diet ki sambandhinchi milk, fruits lantivi ivvadaniki train journey chesthu tana deggara ki vellevaru. Ila 10 years lo okka roju kuda miss avakunda vellevaru.
In February 2020, in an interview he said- "I know I have won at Asian Championships, but what matters for me is the Olympics. I am hungry for an Olympic medal. I just want to go and give my best in Tokyo".
Aa akali ippudu teerindi. Tanu gold medal gelavalekapovachu kaani athanu manaki oka Indian hero ga, Olympic medallist ga eppatiki gurthundi pothadu.
Yesterday Dahiya beat Sanayev and booked a place in the final match. Ninna jarigina match lo Kazakh wrestler tana hand medha korakadam match ayina tarvata viral ayina..just imagine the situation of him while wrestling. Antha pain ni bharinchi super hero ayipoyadu.
"I do feel good for the silver but I could have done better. There were probably some shortcomings today. I tried my best to win the gold but missed out by a small margin" Ravi Kumar said in an interview.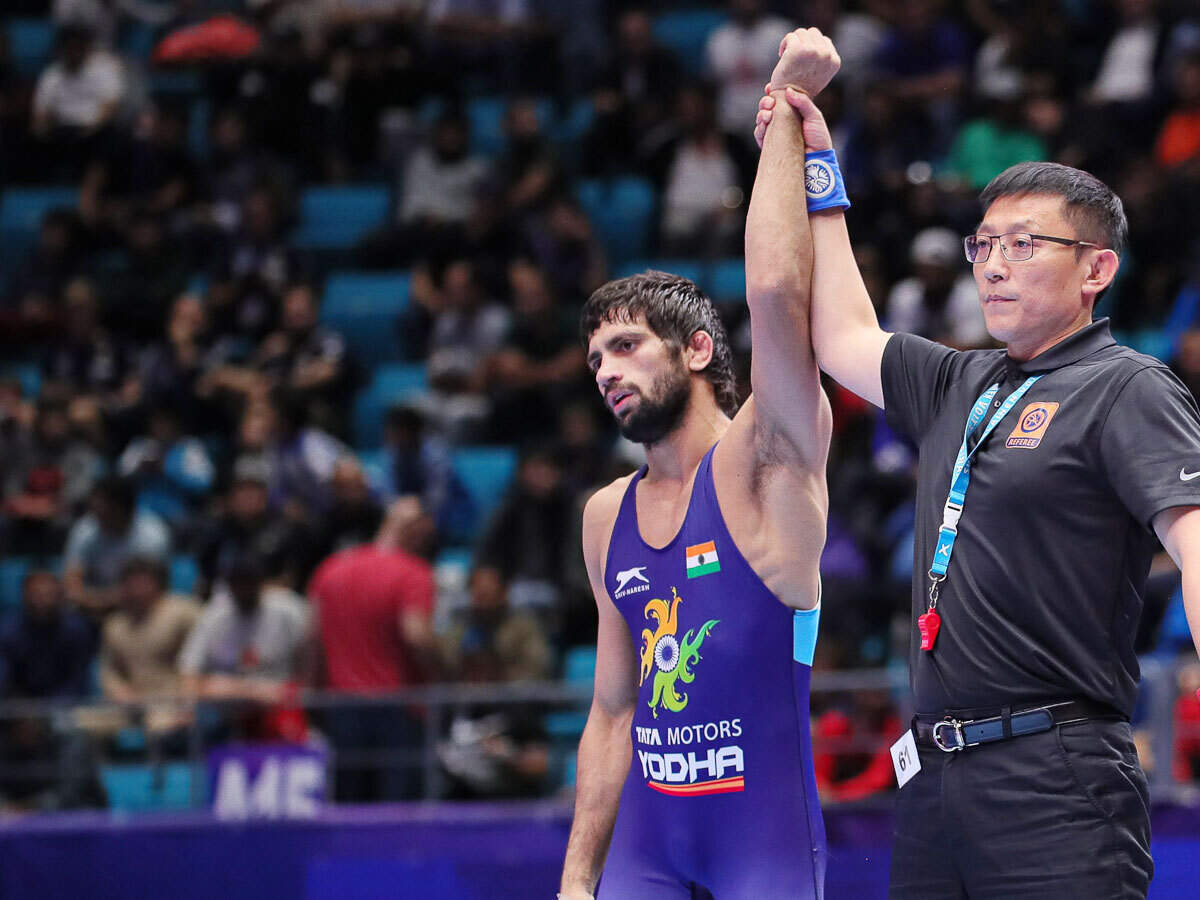 Other Achievements:
Bronze medal in 57kg category in 2019 World Championship
Gold Medal in 2020 Asian Championship
Gold Medal in 2021 Asian Championship
Silver Medal in 2018 world u-23 Championship
Dahiya beat Colombia's Oscar Tigreros 13-2 in the first round of the Olympics.
Next up, he continued his dominating performance against Bulgaria's Valentino Vangelov in the quarter-finals and won the bout 14-4
Later, coming to Semifinals Ravi Kumar won the bout 9-2 against Nurislam Sanayev of Kazakhstan. Family members and neighbors of Ravi Kumar Dahiya in Sonipat celebrated after their son booked a place in the final.
You always give your absolute best, champ.
Love and salute.
If you wish to contribute, mail us at admin@chaibisket.com
Up next on Chai Bisket
Meet The Resilient Women Of Our Indian Hockey Team & Know Their Inspiring Stories
Up next on Chai Bisket
Dark circles Baadhalu: Struggles You'll Relate To If You Have Kalla Kindha Carry Bags
Up next on Chai Bisket
Meet Lovlina Borgohain, A 23 Year Old Who Punched Her Way From Assam To Olympics
comments
Tags:
olympic champion
,
olympic silver
,
olympic silver medal
,
olympics
,
ravi kumar
,
ravi kumar dahiya
,
tokyo olympics
,
tokyo olympics 2020
,
wrestling
,
wrestling 57 kg
,
wrestling silver medal