Meet Ramudu Rongala, A 100-Year-old Man From Andhra Pradesh Who Became A Co-Pilot For A Day
Life, curiosity, and interests can be the same for a teenager as well as an old man. After all, life is about trying new things in life and discovering things about ourselves. It has got nothing to do with age. And to prove this point, today, we are going to read about a 100-year-old man who was a co-pilot for a whole day.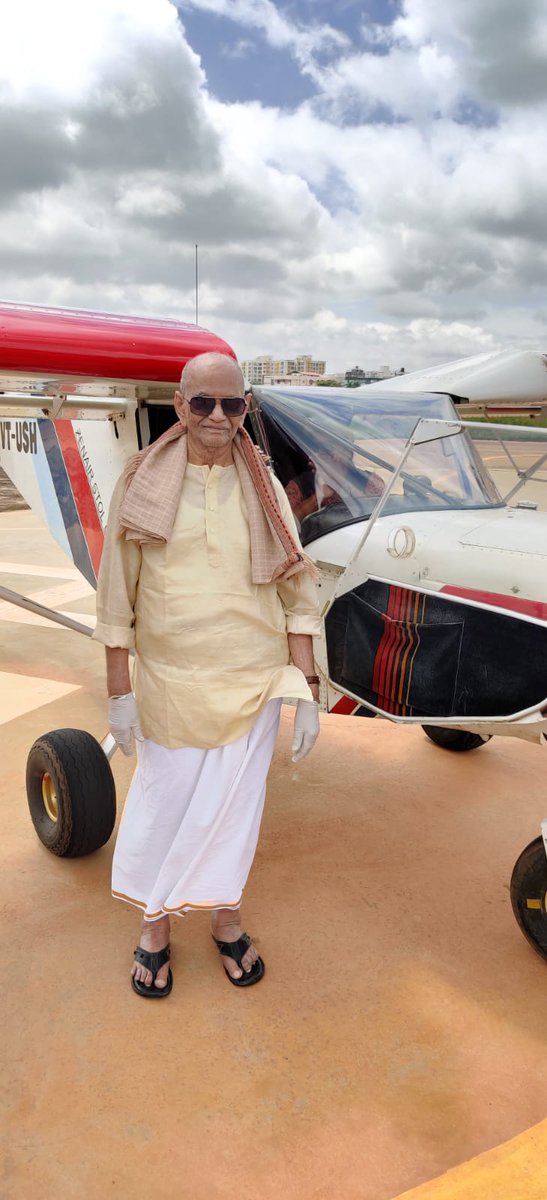 Ramudu Rongala, a century years old man from Nidadavole town of West Godavari in Andhra Pradesh. 1921 lo puttina one of the freedom fighters. Flights tiskoni travel cheyyadam first nunche chala ishtam Ramudu gaariki. 96-year-old unnapudu, he took a flight to South Africa.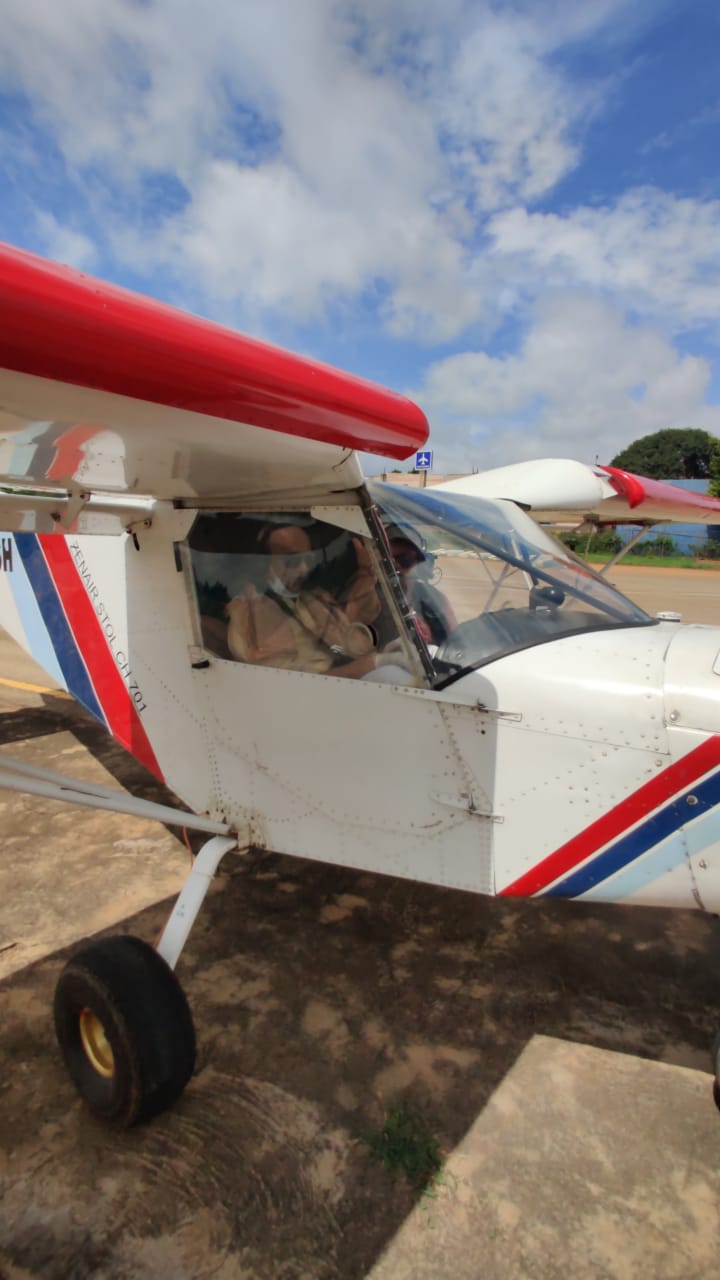 Ramudu gaaru flight to travel chesi tana grandchildren ni kalava daaniki bangalore ki vellaru. Flights midha inka flying midha valla tatayya ki unna ishtam chusi, valla 5 grandkids andharu kalisi ee surprise plan chesaru tatayya birthday ki.
Saturday roju, picnic ani cheppi, they drove him to the senior patriarch to the Jakkur aerodrome. Akkadiki reach avvagane Zenith air 107 two-seater microlight aircraft ni chusi full excited gaa feel aiyyaru. His happiness had no boundaries.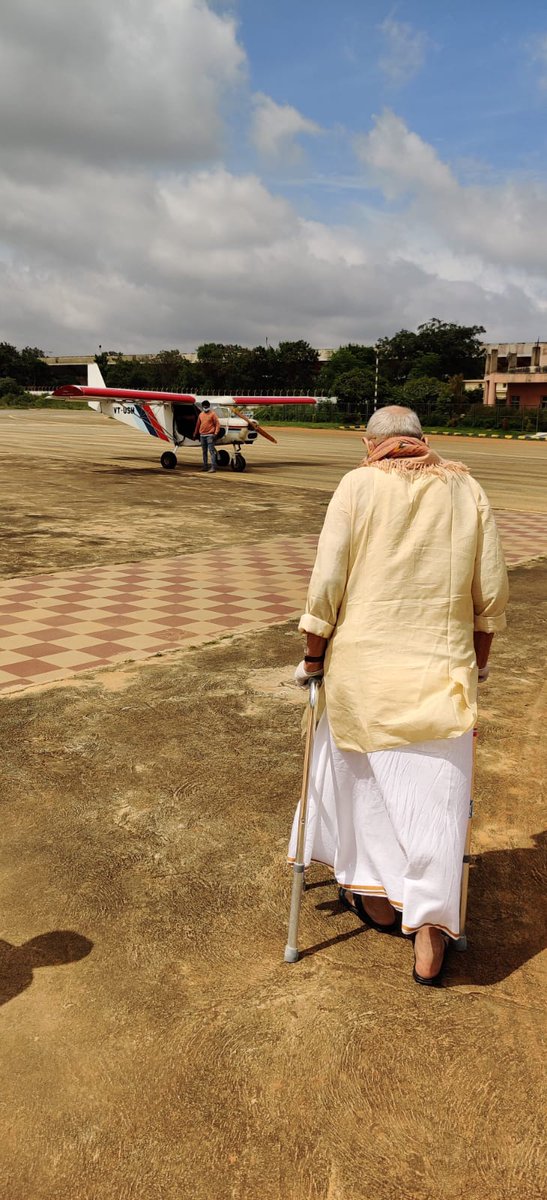 He was so enthusiastic when he got on the plane. The captain, Audrey Maben said, that she has never seen any old person so excited to get into a plane. Captain Audrey claims that this was the best day in her 20-year long career as a flight instructor. Aa flying adventure tho paatu, oka 100-year-old co-pilot tho fly cheyyadam was an unforgettable thing to do.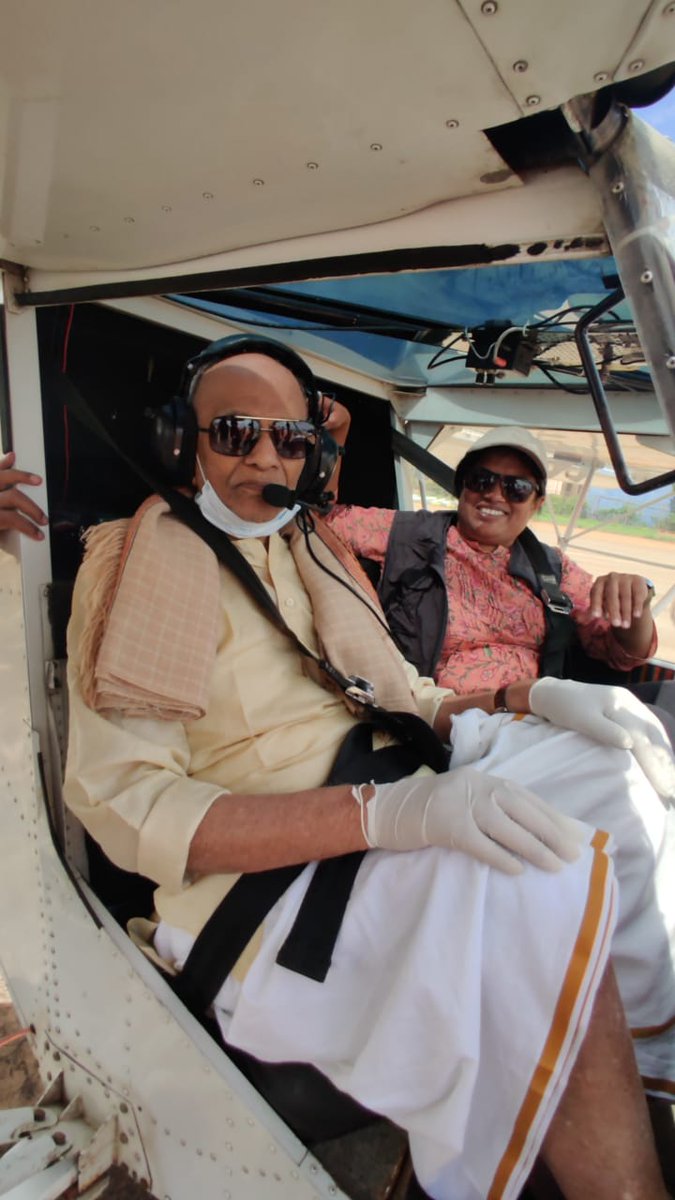 After flying tatayya said, "It was a great feeling to see Bengaluru from the top and I hope to do it again." He now becomes the oldest man in history to fly a plane over Bangalore.
He is indeed an inspiration to many for breaking stereotypes and always doing what makes us happy, no matter how old we are.
If you wish to contribute, mail us at admin@chaibisket.com
Up next on Chai Bisket
Varun & Russell Rocks: Memes That Sum Up Today's RCB vs KKR Match
Up next on Chai Bisket
Naku Edupu Ostundi Mama: Things You'll Relate To If You're an Over-Emotional Person
Up next on Chai Bisket
Tailor Tho Thantaalu: Types Of Vintha Tailors Girls Come Across In Their Life
Up next on Chai Bisket
SIIMA Awards 2021 – Here's A List Of All The Winners
Up next on Chai Bisket
ఈనాడు ఆదివారం- Just Sunday Magazine Things: Reasons Why We All Love Eenadu Sunday Book
Up next on Chai Bisket
SIIMA Awards 2020 – Here's A List Of All The Winners
Up next on Chai Bisket
From TikToks to Attending a Ferrari Event, Meet the World Famous TikTok Star Khaby Lame
comments
Tags:
100 year old man
,
andhra pradesh
,
co-pilot
,
old people
,
pilot