From Learning Through Google To Winning A Silver Medal, Here's Everything You Need To Know About Praveen Kumar
Taggedhe ledhu, has been the motto of our Para-athletes through this season. The medal wins have been the high points of us Indians in recent months. Tokyo Olympics tho start chesthe eroju daaka mana vallu medals midha medals gelustune unnaru. Ahaa what an amazing feeling it is. Right? And the star that shines today is, Praveen Kumar. And shines with a silver medal in the men's high jump. He stands out to be the youngest player in the contingent and also, now the youngest player to be a medal holder.
Praveen Kumar is an 18-year-old young boy from Kotla Mubarakpur village in Delhi. His disability was something that he was born with. Tana hips tho connect chese bones effect avvadam tho, he was disabled as one leg of his is shorter than the other. But he was very keen on sports since childhood.
Starting lo para-athletes gurinchi teliyaka mundhu, he was a volleyball player. But after he discovered para games, high jump really caught his eye in 2016. Kaani asalu high jump gurinchi basic knowledge undakapovadam tho, he made google his teacher. He used to google everything about the high jump, watch videos on YouTube and learn the sport.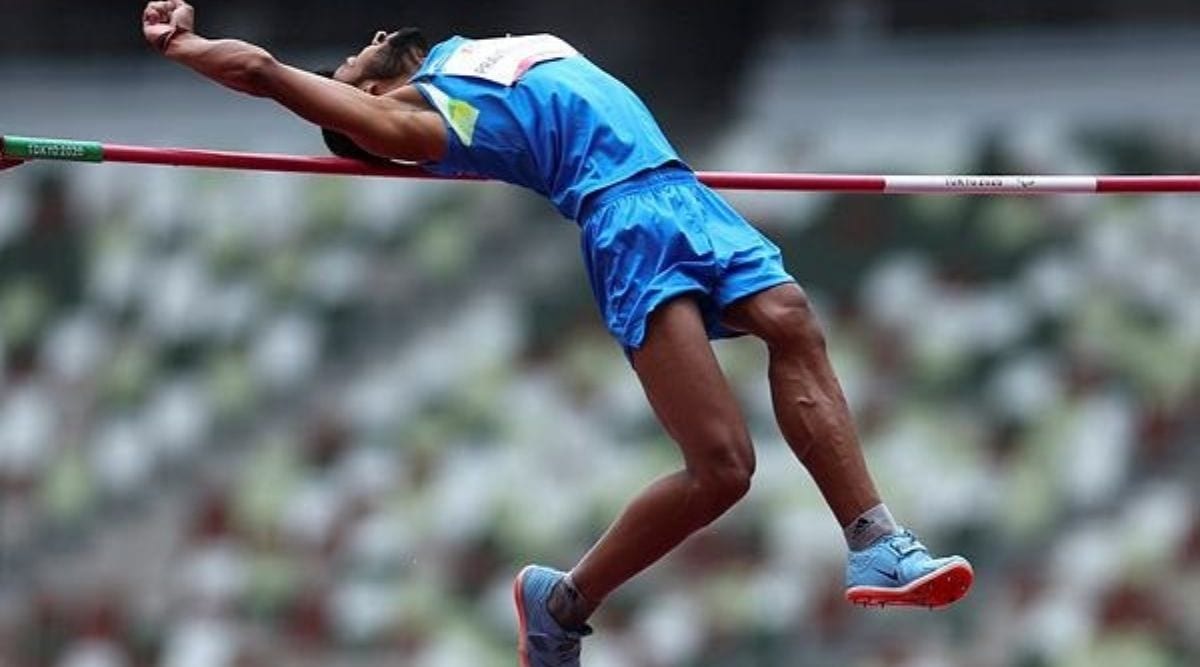 In 2018, oka district level competition lo, he was introduced to coach Dr. Satyapal. After which he went and met and where the coach agreed to train him. 2019 lo officially adadam start chesinappudu, the coach motivated him very much and after the win, he even gave the credit to his coach and thanked him.
Though his journey at the international level has just started, it has been the most fruitful one. His achievements and medals stand out. Earlier this year, he won gold at the World Para Athletics. He narrowly missed bronze at the 2019 Junior World Para Athletics Championships, but his fourth-place finish was enough for him to qualify for the Tokyo Paralympics.
This was his debut at the Paralympics so he was a little low on confidence. His family supported him throughout and he even spoke to them before the finals. His parents said "Whatever you can do, go ahead and do that. Don't put too much pressure on your head, we are happy with what you have already achieved." That he such great motivation to get from parents. Now after the medal I'm sure, they'll be extremely elated.
Finals
First lo bar 1.97 lo set chesinappudu konchem confidence low aiyyi asalu cheyagaltana ledha ani self-doubt cheskunnadu. But, next bar lo 2.01 high jump chesinappudu, he regained his confidence and gave the other attempts with the same confidence.
While talking about what was running in his mind during those finale moments he said "I went for my next few jumps with a lot of confidence. I decided not to think of any other thing, no other competitors, no rain or slippery conditions, just concentrated on my jumps, I decided that I had to give my best, the rain, the conditions notwithstanding"
He gave his personal best performance in Tokyo today and also made a new Asian with a jump of 2.07 meters. Here is a video of his winning jump.
The jump that made India jump to 11! ??

Praveen Kumar bagged SILVER with his record 2.07m High Jump T64 pic.twitter.com/hztpDM3MD7

— DD News (@DDNewslive) September 3, 2021
His happiness was immeasurable after his win. He said "I can't explain how I feel. This jump was ecstatic. This is my first Paralympic Games and I am waiting to see what lies ahead. My confidence was boosted immensely after I jumped 2m. It was a little low before, but after I jumped over that 2m mark, it just skyrocketed"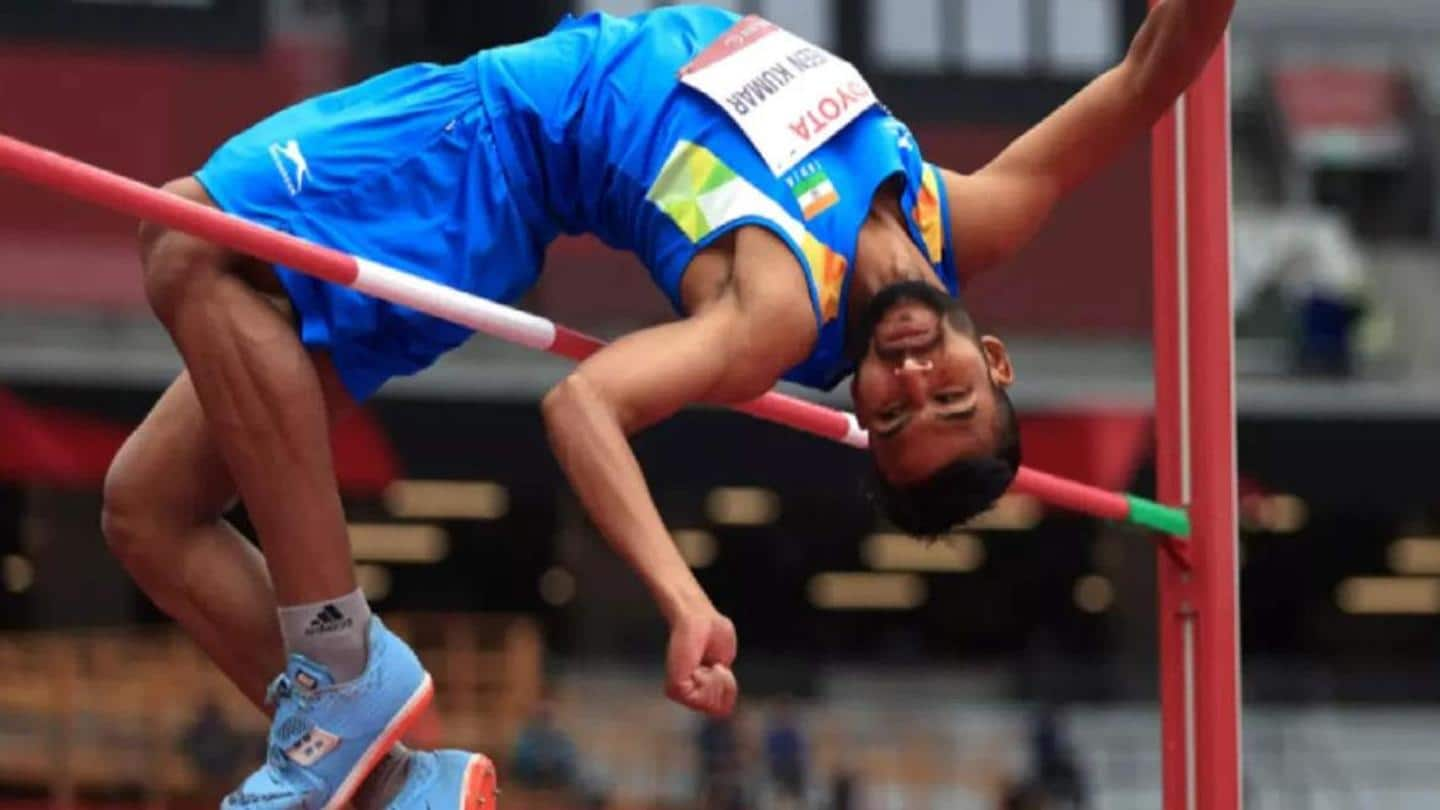 His wins gathered a lot of congratulations and good wishes from across the country. Have a look at a few of them:
Proud of Praveen Kumar for winning the Silver medal at the #Paralympics. This medal is the result of his hard work and unparalleled dedication. Congratulations to him. Best wishes for his future endeavours. #Praise4Para

— Narendra Modi (@narendramodi) September 3, 2021
Heartiest congratulations Praveen Kumar on winning the Silver Medal ? for ?? & also setting an Asian Record in the process in the Men's T44 class high jump.

#Praise4Para #Tokyo2020 #Paralympics #ParaAthletics pic.twitter.com/hMxVEseDuI

— Sachin Tendulkar (@sachin_rt) September 3, 2021
Congratulations to Praveen Kumar on winning the silver medal in the Men's High Jump T64 final with a jump of 2.07 m, creating a new Asian Record.

This is India's 11th medal at the #Tokyo2020 #Paralympics#Praise4Para #Cheer4India #TeamIndia pic.twitter.com/f6IzoWAgOR

— Kiren Rijiju (@KirenRijiju) September 3, 2021
Impressive performance by Praveen Kumar at #Paralympics. Your silver medal in men's high jump with a new Asian record has brought joy to every sport loving Indian. Your success will inspire all budding athletes. Heartiest congratulations. May you keep on achieving new milestones!

— President of India (@rashtrapatibhvn) September 3, 2021
If he has achieved such great heights at just the age of 18, we cannot wait to see what life has in store for him in the coming years. You've set a great example for everyone across, Praveen. The country is proud of your talent and hard work.
If you wish to contribute, mail us at admin@chaibisket.com
Up next on Chai Bisket
11 Times Our Telugu Heroes Rocked The Galla Lungi Look & Made Us Go 'Aaatt'
Up next on Chai Bisket
9 Modable Money Saving Tips For People Who Want To Save Money & But Can't
comments
Tags:
High jump paralympics
,
paralympic sports
,
paralympics
,
paralympics indian medals
,
praveen kumar
,
silver medal
,
silver medal at paralympics
,
tokyo
,
tokyo paralympics
,
tokyo2020