Meet Padma Shri Harekala Hajabba, The Orange Vendor Who Saved Money To Build A School
Few stories in life outshine more than any award. They outshine because people live it without any expectations of appreciation. Such lives and such stories deserve every clap and every word and praise there is. Such a story is of, Harekala Hajabba. From being a fruit vendor selling oranges on the street to a Padma Shri Awardee. A man with not very law earnings but a high motive in high. A man with a plan for future generations. Let's know about him.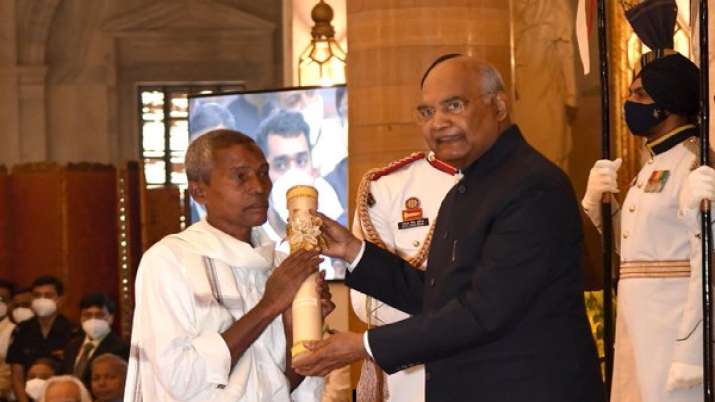 Harekala Hajabba, a 66-year-old man from a village named Newpadapu in Mangalore, Karnataka has been awarded the fourth greatest civilian award Padma Shri for his noble social work of constructing a school for the underprivileged kids of his village. Fruits ammatu, ochina earnings ni chala time daaka save cheskuntu, ee school ni build chesaru.
Hajabba eppudu school ki velli formal education inka degree earn cheyyaledhu. Infact, year 2000 daaka tana village lo oka school kuda ledhu. So, the children in their village were deprived of education since always. The desire of providing the future generation something that he did not get as a kid was his driving force towards building the school.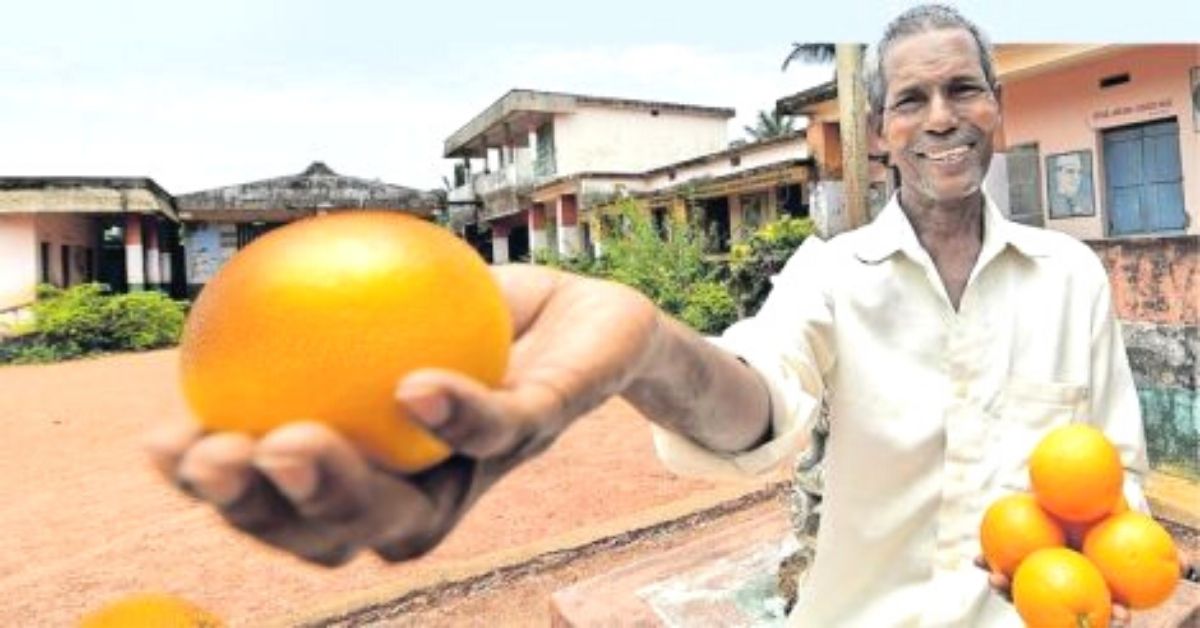 What inspired him?
The thought of building a school in his village came when he encountered two foreigners of the street. Idharu foreigners ochi English lo help adigitey, language ardam kakapovadam valla, vallaki help cheyalekapoyadu. He only knew Kannada. That made him extremely depressed. He was sad about the fact that there was no school in his village. That is when he decided to build one with his own savings.
Year 1995 nunchi fruits ammadam tho oche 150 rupees everyday nunchi save cheskuntu ocharu. Initially, village lo unna local mosque lo school pettadaniki locals ni request chesaru. Akkada students ki kavalsina facilities anni provide chesthu, year 2000 lo former MLA Late UT Fareed ni school construction kosam approach aiyyaru. The same year, the construction was sanctioned by the MLA. He started the school on one acre of land.
School 28 students tho Primary students kosam start chesaru. With time, 10th class daaka increase chesi ippudu 175 students ni educate chestunnaru. Students perige kodhi, school kosam loans tiksovadam start chesaru. Tana income 150 rupees everyday undadam tho locals inka authorities nunchi kuda chala takkuva help dorikedhi.
He did every work of the school. School motham sweep cheyyadam, pillala kosam hot water boli cheyyadam, faculty inka students ki ey problem raakunde chuskovadam, he did everything. 2018 Lo Kannada Zilla Panchayat Higher Primary School ni official ga establish chesaru, Idhe kakunda, aa students inka teachers needs kosam funding organization kuda start chesaru.
He was standing in a ration shop line when he got to know that he will be awarded a Padma Shri. In an interview, he said that children of his village discontinue education after the 10th standard as colleges are in the city. So he wishes that that government establishes a university so the students could continue studying.
President Kovind presents Padma Shri to Shri Harekala Hajabba for Social Work. An orange vendor in Mangalore, Karnataka, he saved money from his vendor business to build a school in his village. pic.twitter.com/fPrmq0VMQv

— President of India (@rashtrapatibhvn) November 8, 2021
"I have requested Prime Minister Narendra Modi to construct a pre-university college (for Class 11 and 12 students) in my village," he said.
"My target is to build more schools and colleges in my village. Many people have donated money and I have accumulated prize money for purchasing the land for the construction of schools and colleges." He added.
His story is a part of an undergraduate program at Mangalore University and he also received many local awards for his noble social work. He wishes to use the award he has got through the Padma Shri too for the betterment of education in his village. His love towards giving people around him a better life is truly inspirational.
If you wish to contribute, mail us at admin@chaibisket.com
Up next on Chai Bisket
This Guy's Short Poem Is Relatable To Everyone Who Has An Office Crush In Their Life
Up next on Chai Bisket
Railway Biddalu: Things You'll Relate To If You've Lived In Railway Quarters
comments
Tags:
education
,
fruit vendor
,
padma shri
,
padma shri awardee
,
Prime Minister