Meet Padma Shri Awardee Tulsi Gowda, Also Known As The Encyclopedia Of Forest & Know Her Inspirational Story
Manaki baaga nachina pani prema tho chesthe, daniki tagina appreciation inka reward automatic gaa ostundhi. The Padma Shri Awards that were given yesterday prove this. From the young talents of our country to the old hardworking citizens, everyone were given recognition and were felicitated by having the fourth greatest honor in our country. While 72 different people have been honored with Padma Shri, the stories that they carry inspire millions. And one of them is, Tulsi Gowda!
Tulsi Gowda, a 72-year-old woman from Karnataka has been awarded Padma Shri for her social work. She has been an environmentalist for the last six decades, planted more than 30,000 saplings, and has been a part of environmental conservation activities. Since she was 10, she was actively involved in environmental conservation activities.
Uttara Kannada district lo unna Honnali village lo oka strict, poor Halakki tribal family lo putti perigaaru, Tulasi. She lost her father when she was 2 years old. Poverty lo unna family lo puttadam tho, family financial crises ni better cheyyadaniki valla amma tho daily-wage worker gaa pani cheyyadam start chesaru. Young age loone Govinde Gowde ni pelli cheskunnaru but she lost her husband too at a very early stage of her marriage.
She never went to school, got an education and a degree for herself but she is known as the 'Encyclopedia of the forest'. Plants gurinchi, herb species gurinchi tanaki unna extreme knowledge, vaatiki vaade ways, aa plants valla oche benefits, use cheyyalsina right about of water… ila prati vishayam gurinchi chala knowledge tho plants grow chesaru.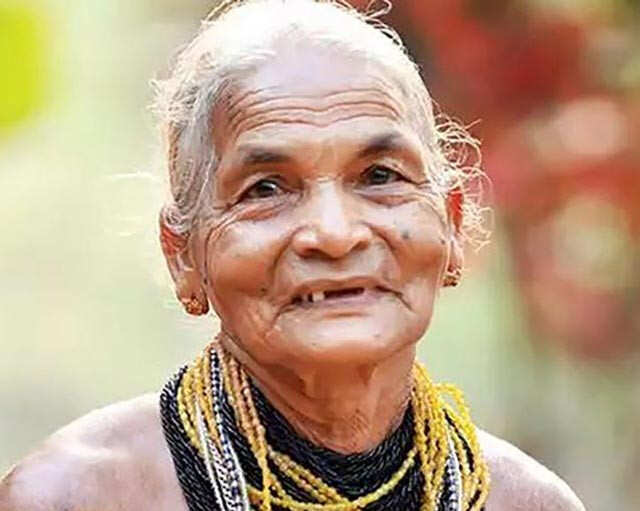 Tana young age loone forest department lo temporary volunteer laa join aiyyi, environmental conservation kosam chala important changes chesaru. Her work got good recognition later and was given a permanent position in the forest department. She is also a Rajyotsava awardee from the state. She worked for 14 years and then retired. She now lives on her pension money.
Tanaki unna vast knowledge ni younger generation tho share chesi, vallaki plants importance inka environmental conservation importance nerpinchadam tana passion. She considers saplings as her children and she is committed to nurturing them and helping them grow to trees.
Tana traditional attire tho footwear lekunda barefoot ochi Prime Minister ni greet chesthu, award ni tiskodaniki ellaru. Her picture has caught a lot of attention and was loved by everyone around. It was called "Picture of the day" by everyone on social media.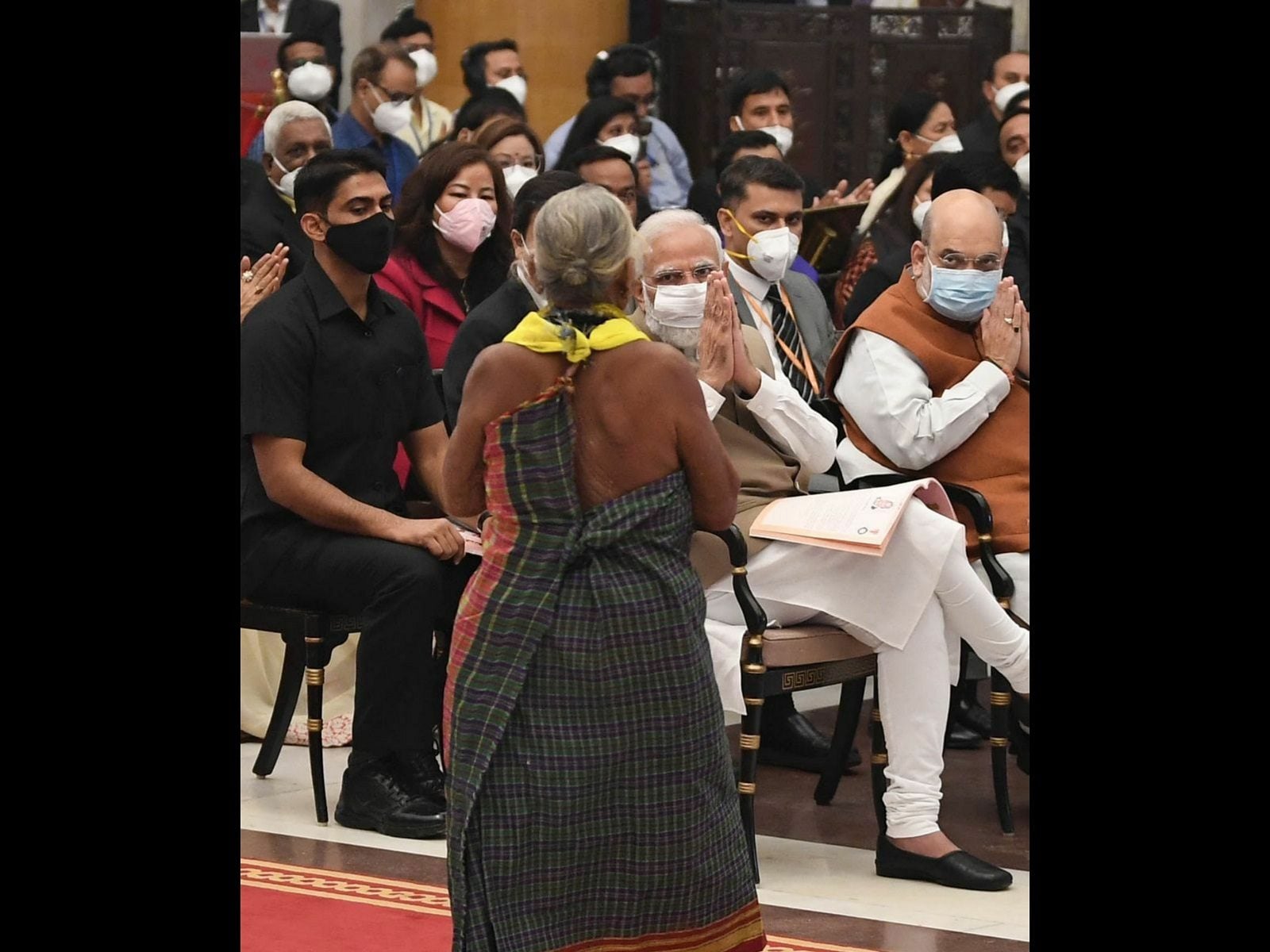 She was also seen having a small conversation with our Prime Minister Mr.Modi. Her picture was posted by the President and the Prime Minister as well.
Her contribution to society has made a huge impact on the environment and her journey is no less than an inspiration.
If you wish to contribute, mail us at admin@chaibisket.com
Up next on Chai Bisket
Meet Padma Shri Harekala Hajabba, The Orange Vendor Who Saved Money To Build A School
comments
Tags:
Encyclopedia of forest
,
padma shri awardee
,
Tulasi Gowda