How Many Of These Oscar 2022 Shortlisted Indian Movies Have You Watched?
Two years nundi theatres closed unna sare OTT punyama ani cinema laki kodhava lekunda chusthunam. Mari vaalu inkentha kashtapadi teesi untaro alochinchandi. So, prathisari laane esari "ACADEMY AWARDS" time vachesindi. The Academy Awards for 2021 will be held on March 27, 2022, in Los Angeles. "Oscar 2022 Best International Films" category lo chala movies competition lo unai.
The 15 Jury members of the Film Federation of India shortlisted 14 movies from around India to select the final one to be represented at Oscar 2022. Finally on 23rd Oct, the official announcement was made and PS Vinothraj's directorial Koozhangal (Pebbles) has been selected as India's official entry to the 94th Academy Awards. It is really a phenomenal recognition for the whole team of Koozhangal.
Esari Telugu cinema ledhu ane disappointment unna.. Basha edhi aythe enti manchi cinema chudadam, encourage cheyadam kuda manaki telusu. Mari ee movie tho paatu shortlist ayina ah movies ento kuda teluskundham randi..
Director: PS Vinothraj
Produced by: Vignesh Shivan and Nayanthara
This movie is based on the relationship between an alcoholic father and his son and their journey together to bring back the mother. Idi director family lo jarigina oka real incident valla inspire ayyi teesina cinema. It's not just a movie, it is a pure form of craft. It will make us emerge into the movie with the characters itself. Yuvan Shankar Raja music and cinematography by Vignesh Kumulai and Jeya Parthibhan chala plus ayayi movie ki.
Director: Martin Prakkat
Starring: Joju George, Nimisha Sajayan, Kunchacko Boban
Streaming: Netflix
Nayattu is a finely crafted movie. It is a well written crime thriller that keeps you engaged throughout themovie. Ee list lo personally na favourite movie idi. Thriller/Mystery genre istam unna vaallu pakka chudandi. The cast itself is outstanding. Malayam actors jeevinchestaru ani telisindhe ga. Also every issue in the story is so important in the current society. Special mention to the cinematography and the background music.
Director:Madonne Ashwin
Starring: Yogi Babu, Sheela Rajkumar
Streaming: Netflix
Mandela is a satirical movie with social responsibilities and political awareness. Yogi babu, the main pillar of the movie did his outstanding performance. Brilliant direction, worth watching. Idi Telugu lo Yigi Babu character Sunil gaaru chesthunaru.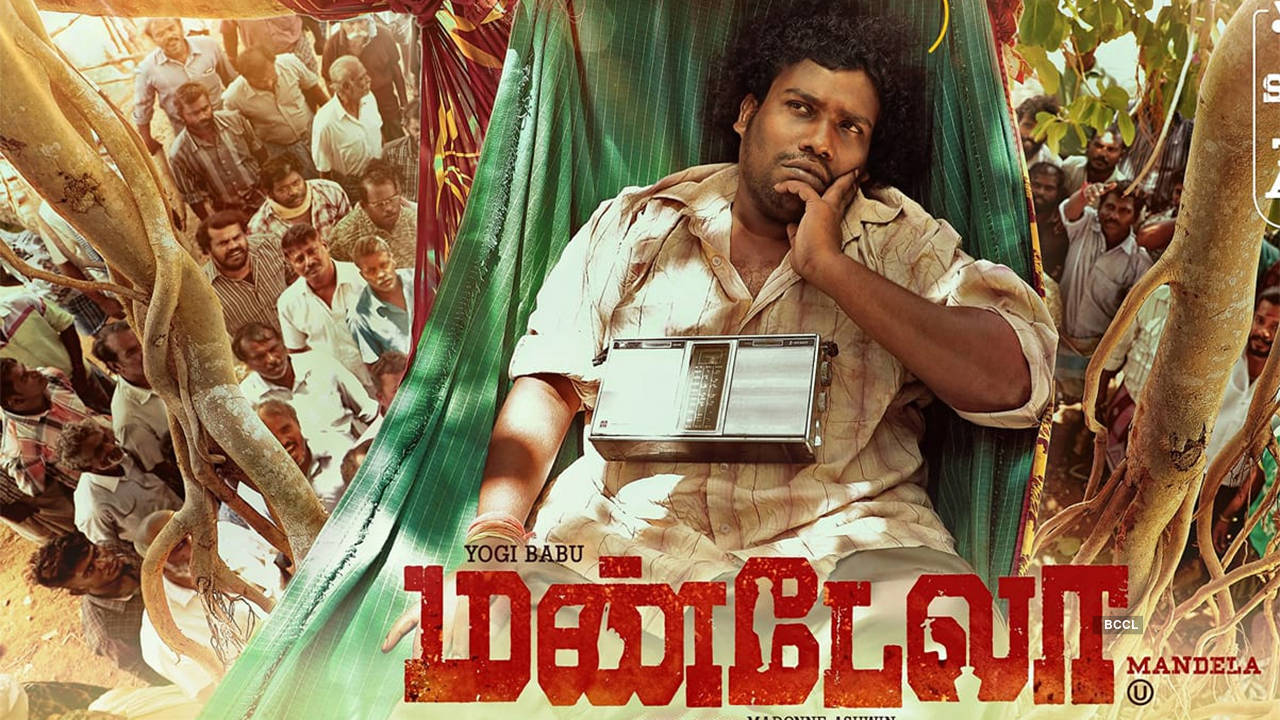 Director: Vishnuvardhan
Starring: Sidhartha Malhotra, Kiara Advani
Streaming: Amazon Prime
Love and War. Asalu trailer kani, posters kani release ayinatu kuda teliledhu. Amazon lo movie release ayyaka kevalam mouth talk tho antha positive reviews vachina movie Shershah. Shershah is a biopic on the Kargil war hero Captain Vikram Batra. Meeku ekkada that so called bollywood movie chusthuna feel radhu. Captain ki dimple ki madya unna true love ni chala beautiful ga portray chesaru. "Ye Dil Maange More" is my favorite dialogue. 
Director: Amit V. asurkar
Starring: Vidya Balan
Streaming: Amazon Prime
Sherni delivers a strikingly fresh story and perspective on the rules of the jungle. It also highlights the importance of maintaining an ecological balance, workplace sexism and Feminist Leadership too. And Of course Vidya Balan's outstanding performance. 
Director: Shoojit Sircar
Starring: Vicky Kaushal
Streaming: Amazon prime
Bollywood is so into biopics. Sardar Udham is a pure cinematographic masterpiece. This takes you back to the horrors of Jallianwala Bagh, pre-independence biopics and British Imperialism. Kudos to Vicky Kaushal for playing this character and Amol Parashar as Bahgat singh just won our hearts. First slow ga anipinchina.. Chusthu chusthu ekkesthundi.
Director: Rakeysh Omprakash Mehra
Starring: Farhan Akhtar, Mrunal Thakur
Streaming; Amazon Prime
Director: Sathish Kaushik
Starring: Pankaj Tripathi, Monal Gajjar
Streaming: Zee 5
Fresh and unique take on the life of a person. Kaagaz is actually based on the real life story of a farmer Lal Bihari, trying to re-record his existence to the government.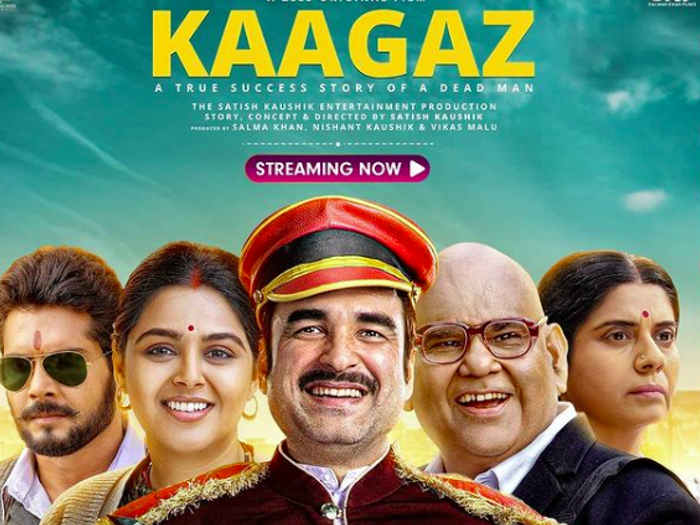 Ikkada nundi opinions ivvadaniki emi chudaledhu. If meeru chusi unte veetilo manchi movies suggest cheyandi.
Karkhanisanchi Waari (Marathi)
Laila Aur Satt Geet (Gojri)
Inni chusaka.. arrey mana Telugu cinema ledhe ane chinna feeling kaligindi kadha. So yeah, meeku anipinchina movie oscars ki vellakunda agipoindi ani anipiste do comment. And article save cheskuni anni binge watch cheseyandi.
If you wish to contribute, mail us at admin@chaibisket.com
comments
Tags:
2021 oscar movies
,
academy awards 2022
,
Indian films 2022
,
koozhangal
,
nayattu
,
oscars 2022
,
oscars 2022 indian films
,
oscars 2022 shortlist movies
,
sardar udham