Ramzan @ One Town Vijayawada: 10 Racha Rambola Food Places One Must Try In One Town Vijayawada
Asalu Vijayawada lo go-to food places chusthunte sagam recommendations One Town area ve unai. Ala oka kannu vesthe baboi eppatinundo legendary places ippatiki unnaya anipinchindi. Ee Ramzan lo aythe pelli kuthuru madhiri kala kalalaadi pothundi anta. Oorantha talk ehey! Inkendhuku late Mass biryani nundi Sweets varaku famous food places in One Town look edham randi..
Idi only One Town vasthavyulake kadhandoi, yavath Vijayawada prajalaki telusu entha famous oo! Ikkada Kichidi untadhi mastaru abhooo plate medha plate tinalanipisthune untundi.
Hey bidda.. Idi maa adda! KBN, Potti Sri Ramulu college students ni adigithe inka gattiga cheptharu ee place gurinchi. Ikkada pulka lu, Methi chaman bolthe ek beautiful curry abbbaba adhbutham anthe! Biryani loki masala onions istharu andi.. Vaati kosame sagam order lu vasthayi. Ayya baboi Lassi miss aythe kodatharu nannu.
Also, Dine-in kakunda parcel ke preference ivandi.
Star endhi bey, Star biryani anali. Adhi lekka. Dum biryani, Joint biryani ki adda idhi. Adento pieces pakkana petti biryani rice ala tinestham. Adhe magicu.
Mass ka dassss! 90/- ki kadupu ninda tineyochu. Enti meals anukuntunnara asalu kadhu. Kichidi, 3 fry piece lu, kobbari, mutton gravy, Gongura chutney inthakante em kavali sumi. Daily wage valla nundi college students varaku full too happening place abba! Ammayilu asalu kanipincharu sumi ee place lo, ardam cheskondi entha oora mass oo!
City ki center One Town aythe, One Town ki center Mana Panja center. Inka Ramzan month lo abhoo kala kalalaadi pothundi. Ala nighttime vachi oka one hour food festival cheskovachu. Chepadam kadhu kani, pics chudandi meke ardam ayipothundi. Vijayawada valaki oka chinni size Charminar road idhi.
Ala KR Market enter avvagane, Mohammed street lo untundi Foundry Karimulla. Mutton Dum biryani full famous. Joint istaru andi proper Muslim biryani tinna feel vasthundi. Early ga open avuthundi, early ga finish ayipothundi andoi.
New Chand hotel untadhi ra babji.. Food kante mundhu janalu queue le kanipisthai. Minimum oka half an hour paduthundi parcel teskuni ravali ante. Konthamandhiki chicken, mutton rice tho cook cheyakunda unte istapataru, alanti vallaki masth nachuthundi. Pieces adhiripothai!
Enno years nundi undi andoi ee Srinu hotel. Kachithamga okasari ayina tiffins try cheyali ikkada. Place byata chusi ento anukuntam kani, tiffins untai abbaba ghee smell ala vasthu untundi. Idly, bondam, dosa pakka try cheyandi.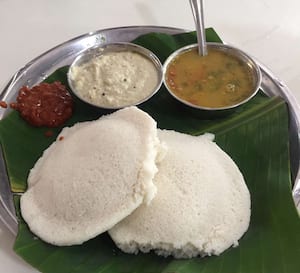 Inni Non-veg areas madyalo oka thop Veg meals place undi andoi. 1967 nundi manchi veg meals andhisthunaru. Ee Arya-Vaisya bhojana shala lo 12-15 varieties of items untayi.
Sweets, sweets, sweets! Edhi emaina meals, biryani lu kummaka ala oka sweet thagilithe oka completeness vasthundi. Leni sweet antu undadhu.. Ghee jilebi, kachori, Mothichoor laddu abhoo enno. Also, Memu Malpuri kova kosam Guntur varaku vellakarledhu andoi, Maa Balaji lo dorikesthai.
Inka KR Market lo chinni samosa lu, Brahmin street, chowk ki velthunte Chat bandaar abba noru ooripothai asalu. Mari ivala, repu velli One Town area motham rounds veseyandi. Nenemaina famous food place marchipothe do comment and ivi try chesinavalu ela unayo kuda cheppeyandi.
If you wish to contribute, mail us at admin@chaibisket.com
comments
Tags:
one town biryani places
,
one town food
,
One town food places
,
one town street food
,
One town vijayawada
,
Panja center vijayawada
,
vijayawada food places