What If Our Office Laptops / Desktops Have A Voice
Manalo chala mandhi "Mukka lenidhe Mudha digadhu" ane sametha vine untam , Software Employees ki, inka chala mandhi working professionals ki "Laptop/Desktop lekapothe pani jaragadhu" anedhi valla universal motto.Login nundi Logoff daka kapuram chesedhi danthone mani , appreciation mail osthe smile tho, Escalation mail osthe Kopam tho chusedhi chupinchedhi adhe mari.Sudden ga devudu digi ochi , Tisko gonthu ani daniki voice ichi adhi matladithe , dani badhalu , anandhalu anni panchukundhi , avanni oka dagara cherchi kinda rasamu anamata
The Dust
Adedho 10 years nundi vadanattu a dhummu entra screen medha , konchem tudava ra babu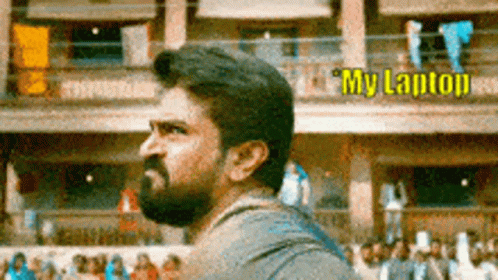 VPN off chey ra:
General ga VPN on chesthe vere lokaniki vellachu kani office laptop lo edanna kelakalante mundu VPN off cheyali
The infinite loop – Excel:
Epudu Word u Excel ena project development adige udheshalemanna unnaya? Excel lone excel avvadaniki chesinattu undhi ne engineering.
Me: Niku kuda clarity undhi ga a matter lo , em chestham le
Charger: Emo saar adhi na balaheenatha
24 Gantalu a charging petti vadakapothe kasepu tisi vadachu kadha
Download Manager: Vichalavidi downloads nishedham
Avi download kaavu ra ante vinnava? G….upa medha pikutharu edanna virus ekkithe
USB Drive: Download ke dikku ledhu ante pendrive anta
Saar Saar Saar enti saar adhi Pendrive a? e bokkalanni bokke , Anni Disabled, ayina vere site nundi download e dobbadhu antunte , pendrive tiskochav entra…
Auto- Start apps
Nannu switch on chesina prati saari viti entranclu entra ( Skype , Teams) , evadu adigadu e applications ni asala..,Pilavani perantaniki egeskoni ochesthai..
The Sapience Bodyguard
Arey vadni uninstall chesi dobbu nen emi chesina ekadiki vellina , vadalatle durmargudu anni note cheskuntunadu,Eliminate him immediately
Laptop: Enduku ra antha abhimanam
Ento ra ne prema chusthunte muchata vesthundi , sontha pellam kanna baa chuskuntav , enduku ra nenante antha prema neku.
My Reaction be like :
Edanna damage ayithe aasthulu aduguthar thalli , mana dagara antha budget ledhu , kanisam bytiki tisellli repair kuda cheyinchalenu , restrictions mari
Incognito tarwatha Office Laptop
Anni boothulu ela ochu ra bujji neku , Motham puranam ippesthave a manager gadi call taruwatha , epudanna okasari nuvvu tittinavanni me manager gadiki vinipinchalani untadi ra , cheddam adhi kuda plan cheddam melliga.
Thank you
Evadu entha torture pettina , entha frustation ochina nannu baaga chuskuntunanduku thank you ra , ipudu pogida ani nethiki ekki kurchoku roy , kadhulu inka edo work iche untadu ga mogudu , Start Muzik.
Sarigga chuskunte , manam chese anni panulu mana laptop vintune untundi . Oka rakanga mini best friend e , So me professional life lo me laptop ela feel avuthundo em cheppalanukuntundho me creativity use chesi kinda comment cheseyandi.Ikaselavu.
If you wish to contribute, mail us at admin@chaibisket.com
Up next on Chai Bisket
Katari Krishna – The Real Life Villian Who Learnt The Lesson A Little Late In Life
Up next on Chai Bisket
What If Theatre Lover Kowshick Gave A Monologue To OTT Lover Kaushik
comments
Tags:
bramhanandam
,
chaibisket
,
desktop
,
excelmemes
,
officelaptop
,
Software archives
,
software job
,
software jobs
,
softwarejobbadhalu
,
teamsmemes
,
whatif