Meet Nishad Kumar, A 21-year-old Paralympic Champ Who Got Home Silver In Men's High Jump
Today is happening to be a day full of surprises and celebrations. We've won two silver medals and a bronze in just a gap of few hours and the people of the country are rejoicing and how. While the day started with the Bhavina Patel bagging a silver medal, the country earned its second medal with Nishad Kumar securing a silver medal in the high jump. And within a matter of time, Vinod Kumar bags a bronze medal in Men's discus throw. What a great day for our para-athletes and the whole country. So, on this day let's celebrate these champs by knowing about them a little and honoring their journey.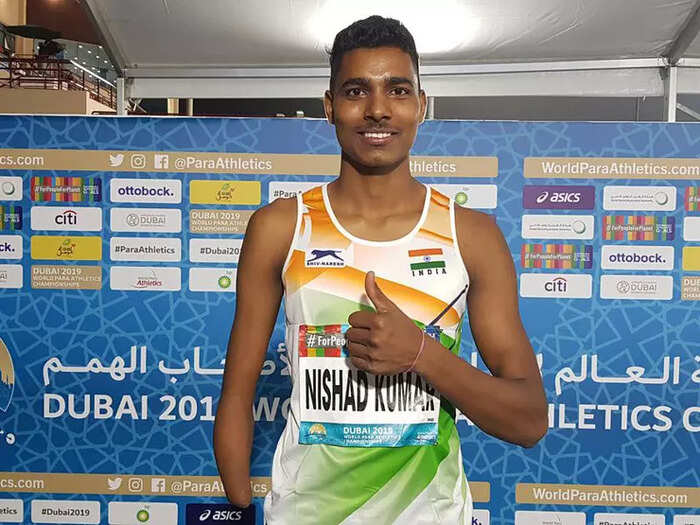 Nishad Kumar. The man has registered the second medal in the Tokyo Paralympics with a jump of 2.06m. The 21-year-old boy from Una, Himachal Pradesh has been winning medals since a very young age. 8 years unnapude oka terrible accident lo tana hand ni kolipoyadu Nishad. But life lo edho okati saadinchali ane aasha ni maatram kolpoledhu.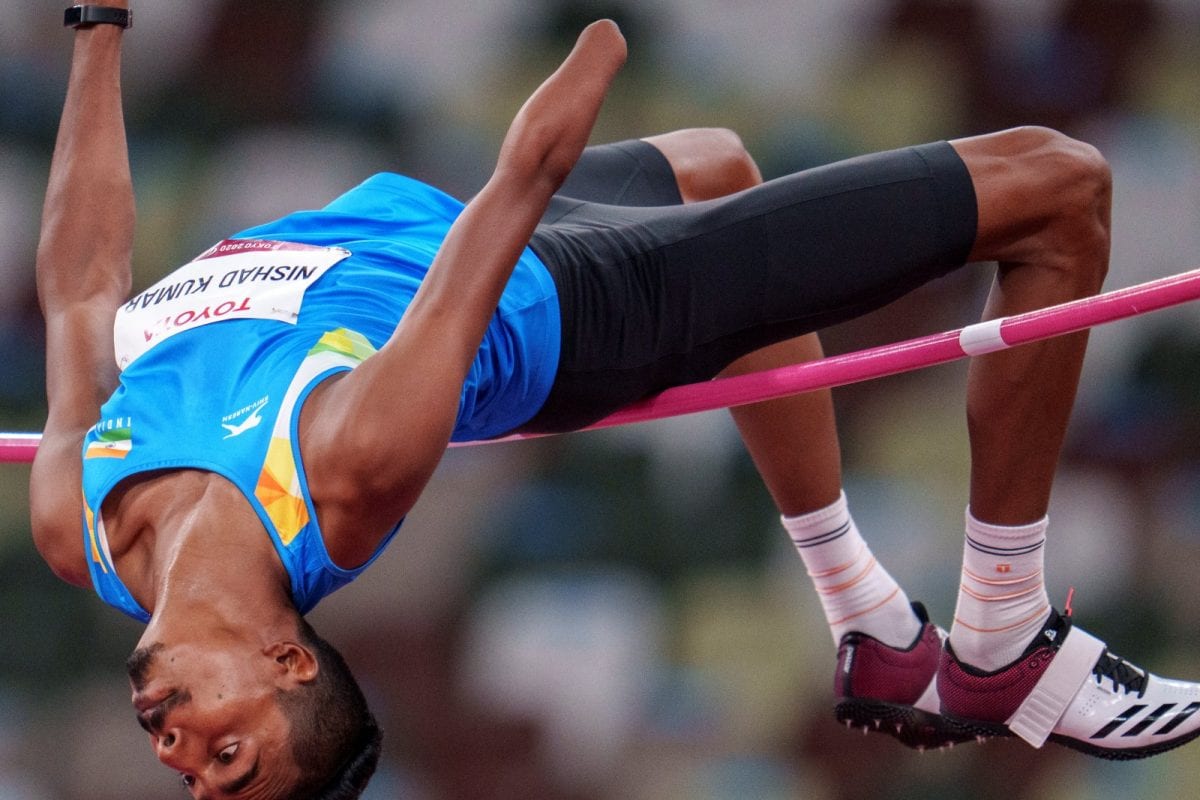 8 years unnapudu accident lo handicapped aina, that did not stand in his way to achieve success. When he was 10 years old, he decided to take up para-sports and work on his goal towards it. Tanu apudu tiskunna decision, is now riping fruits and happiness to him and the country. He is now one of the top para-athletes of our country.
#Silver Medal for ??#Athletics: Nishad Kumar wins silver medal with a best effort of 2.06m in Men's High Jump T47 event.#Tokyo2020 | #Paralympics | #Praise4Para pic.twitter.com/v5042FmCSX

— Doordarshan Sports (@ddsportschannel) August 29, 2021
2019 lo tana first world championship lo personal best performance of 2m ichi, he made a place for himself in the Tokyo Paralympics. Aa championship lo bronze medal gelisi, chala early age loone success ni chusadu, Nishad. Tana goal ni chala clear ga pettukoni, dani kosam kastapadaadu. Ee season lo gold medal kottadam was him only aim.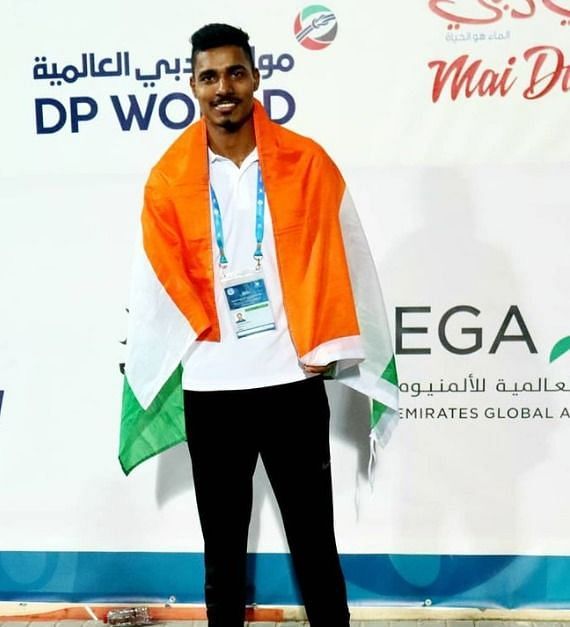 This year, he participated in the Fazza International Grand Prix. He gave an outstanding performance in the tournament as he won a gold medal and also broke the Asian record with a jump of 2.06m. This win boosted his confidence and gave him more motivation for the Tokyo events.
But just like everything has its twists and turns, his journey also did. Dubai nunchi return aina tarvata, covid positive test aiyyadu. But his recovery was quick and he got back to the field in just a few days and made his way to Tokyo.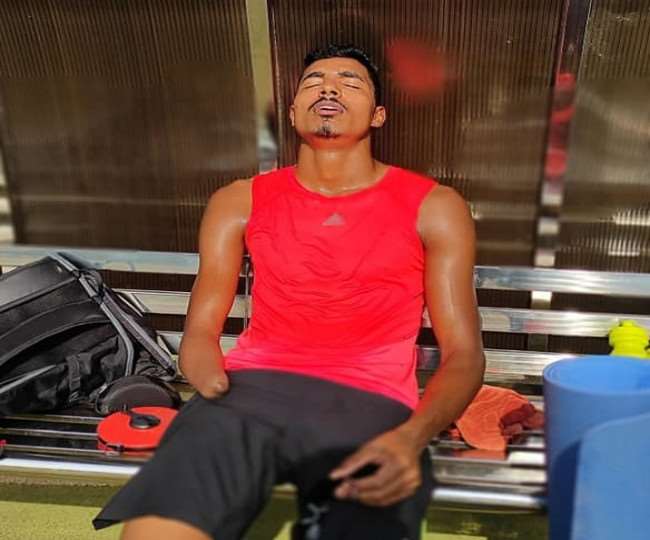 Looking at his great performances in the international levels, the whole Paralympic committee was very confident about him winning a medal. He coaches and mentors spoke about his great talent and hard work.
Here are some heart-warming pictures of his family celebrating after he won the medal in Tokyo earlier today.
Himachal Pradesh: Family of high jumper Nishad Kumar celebrates at their home in Badaun village of Una district on his silver medal win at Tokyo Paralympics

"The family always supported his decision to pursue athletics as a career. He has made all of us proud," says his mother pic.twitter.com/jXESWUKYLd

— ANI (@ANI) August 29, 2021
Education
Tana chaduvu, inka sport rendu parallel ga continue chestunnadu. Punjab lo unna Lovely Professional University lo Physical education chaduthu, training kuda tiskunnadu. Tana talent tho full scholarship techukoni, ippudu university ki kuda chala manchi peru techadu. The university gave him with all support he needed and he thanked the university for everything they've done.
Today as I am going to Tokyo first temple took blessings of God❤️ mam Ritu ji's blessings also thank you very much mam is giving me good food and facilities.and you giving me lots of love and blessing ?and finally I am ready to take the country's tricolor #Tokyo2020 #sai pic.twitter.com/Dhah6gfohf

— Nishad_kumarhj (@nishad_hj) August 24, 2021
The whole country celebrated his success. Here are some congratulatory tweets from the dignitaries across the country.
More joyful news comes from Tokyo! Absolutely delighted that Nishad Kumar wins the Silver medal in Men's High Jump T47. He is a remarkable athlete with outstanding skills and tenacity. Congratulations to him. #Paralympics

— Narendra Modi (@narendramodi) August 29, 2021
A truly apt #NationalSportsDay with three medals in the #Paralympics today for Team India.

Thank you to each one of you for bringing us glory and making the nation proud .

Hats off ?? pic.twitter.com/Z5y5Kt9LXp

— Virender Sehwag (@virendersehwag) August 29, 2021
You have jumped right into our hearts forever! Amazing #NishadKumar ?? pic.twitter.com/mDMMlQwcbm

— Gautam Gambhir (@GautamGambhir) August 29, 2021
Congratulations #Nishadkumar and #vinodkumar whole india is proud of your efforts and courage ???

Great day for #IND at #Tokyo2020 #Paralympics pic.twitter.com/QeotURCvHM

— geeta phogat (@geeta_phogat) August 29, 2021
The man who has challenged all the hardships right on its face. He is the living proof of achieving dreams even after 1000s of problems. He has jumped his way through the accident, through covid, and has now held his name high in the world. Such an inspiration to the generations to come. Congratulations NISHAD KUMAR. You've made us extremely proud.
If you wish to contribute, mail us at admin@chaibisket.com
Up next on Chai Bisket
Things You Will Relate To If You Love Dogs But Your Parents Didn't Allow You To Get One
Up next on Chai Bisket
10 Pet-Friendly Cafes In Hyderabad To Take Your Furry Friend Along
comments
Tags:
high jump
,
himachal pradesh
,
paralympic sports
,
paralympics
,
silver medal
,
silver medal at paralympics
,
tokyo
,
tokyo 2020 paralympics
,
tokyo paralympics
,
tokyo2020