Situations That You'll Relate to If You Have Kids Around Your Neighbourhood
Contributed By Deepak Moses Nella
Mana chuttu pakkala maximum oka 0.5 km diameter lo evaro oka budddodo ledho buddadho kachitanga undi untaru.Colony kavachu , Gated communities kavachu , Apartments kavachu , Adrustam bagunte mana inti pakkana ille ayyi undachu , Chinna pillalu oka 1-2 years varaku parents chala garabam chestharu kani 2 years ayinaka start ayithadi racha.Aa babu ledha papa ki budi budi matalu , adugulu start ayithayi , Apati daka garabam chesina parents opika ni test chesthu villa chestalu mamuluga undavu,kani manaki ante , aa inti pakkana unna vallaki matram aa phase pure adrustam , valla matalu , aatalu chusthene chala saradaga untundhi. Inka vallu by chance manaki connect ayithe , Mana peru chivarana akka,anna ani kalipi pilusthunte a happiness veru, alane konni weird situations kuda experience chesi untamu , so asala pakkintlo papa kani babu gani unte manam chuse situations enti a experiences enti anedhi summarise chesamu.
Uncle/Aunty
Em Kelakakunda mana pani manam cheskuntu velthu untam , "Unkul ethukova /Aunthy Ball iva" ani anagane devudaaa entayya e karma , nen age aythunna ani villatho cheppisthunava .
Me:Uncle entra uncle evadu uncle,evadiki uncle , ell elless….
Deyyam – Gaddam penchadame papa ayyipoyindi
Anni rojulu manchiga vachi adukune vallu sudden ga " Deyyam Deyyam " ani arustharu , pillalu bayapaduthunaru ani valla parents antunte Osthundi Saaaar kopamm , A embarresement vere level asala…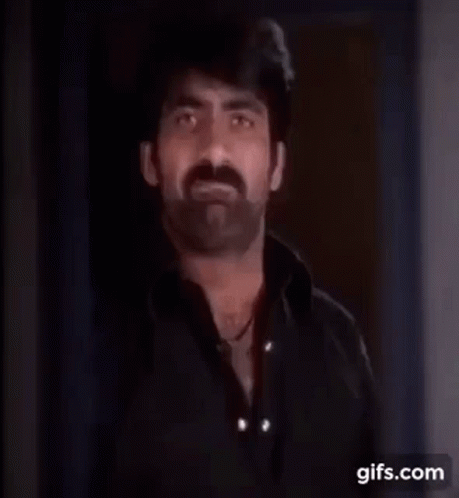 Stress Buster
Enni cheppina , oka hectic day tarwtha vallani okkasari ethukoni kasepu adukunte stress antha mayam , Pillalalo unde magic e veru sirrr…
Their toys will be your toys
Manamante Beyblade , Power Rangers Morpherlu use chesam , mari ee generation em use chesthunaro telusukovali kadha , Valla chinna chinna cycles , panda vehicles , aeroplanes anni manave.
Guest appearance in team meetings
Apudapudu porapatuna team meetings lo ochi edhoti matladina , first kopam osthadi,kani villaithene mana manager ki correct anipisthadi.
Guthukosthunayi
Your parents will be sharing your childhood memories frequently
Vallu edoti chesina parti sari , apati daka manaki share cheyani chala memories manaki cheptharu , chinnapudu nuvvu ala chese vadivi , nuvvu ila chesevadive , apude bagundevadivi ra , ipudu barre lekka tayarayyav anna prati sari "Amma poguduthunava tiduthunava?" anipisthundi
Their cute words make you laugh
Ankul (Uncle) , Kalam (Karam), Lala (Water) , ayy ayindi (Debba tagilindi ) , Aaach podama (Bayatiki Tiskellu) , Kakka (Chicken) ilantivi 100's of words , Asala a cuteness ki fan ayipoyi dathatha tiskovalanipisthadi.
Adige doubts ki dimmatirigi pothadi
Chinnapillale kani mahanubavule , apudapudu adige questions ki dimma tirigipothadi , Atu parents ki itu manaki kuda , vedi nillu tagithe surrr antadi ante , surr ante enti ani adigadu , inka valla parents ni adige questions vere level asalaa….
Chithakottudu
Valla mummy o daddy o unnapudu thega koduthu untaru , poni dagariki tiskuntara ante , Abbe ledhe , "Ala kottakudadhu nanna antaru " vadu kottadam apadu , Vadi medha aravaleka a debbalu cheppukoleka .. kantiki kanapadani debbala tho bayatiki kanapadani yuddam cheyalsi osthadi.
Non Judgemental – You don't have to pretend as somebody
Salary entha? Promotion epudu? Pelli epudu? Improve avvalamma life lo …ilanti jaffa advices iche kallatho vallu chudaleru , purest valla matalu , valla kallu , mothaniki vallu …. Ardam kakapoina konni sarlu vallaki badhalu cheppukunte chala relief untadi , vadi chinni prapancham lo kotha vishayalu cheppe maname vadiki Hero
Exchange of Information
Podhunna nundi em chesaru , valla gang lo em jaruguthundi , vallu evaritho dosth , evarithi katiff anni share cheskuntaru , vallaki ardam kavu kani manam kuda cheppukovachu mana badhaluu..
Youll Miss them Badly
Sankaranthi ki Dusshera ki vallu holidays ki vere ooru ki vellinapuudu , a missing feeling chala hard untadi , daily ochi okkasaraina kanipinche vallu asala kanipinchaka pothe edho velathiga untundi
Nijangane pillalu daiva samanam , valla presence chala positivity ni isthundi , ilantivi enno situtaion manam face chesi untamu , mana chuttalo favourite pillalu kani , mana neighbour kids kani vallu matlade chinni chinni matalu anni susper , so meru face chesina situations kinda comment cheyandi and if oka vela dooram unte evaranna chinnapillalu , kudirithe velli vallaki oka video call cheyandi baguntadi oka special feel osthadi and believe me they will remeber it forever , mer chese chinna pani kuda vallaki balanga brain lo natukapothundhi..
If you wish to contribute, mail us at admin@chaibisket.com
Up next on Chai Bisket
USA vs I̶N̶D̶ Brahmi: Here's A Brahmi Twist To The Trending Meme Template
comments
Tags:
childhoodexperiences
,
kidsarchives
,
kidslove
,
kidsmemes
,
kiraakstylememes
,
littlesoldiers
,
neighbourhoodkids
,
pakkintipillalu
,
Tollywood movie KVPG
,
tollywoodkids
,
types of neighbors
,
typesofchildren
,
typesofsituations