Meet Murali Sreeshankar, The 23-Year-Old From Kerala Who Got India A Silver Medal In Long Jump At CWG 2022
The athletes of our country are doing some amazing long jumps and jumping towards the medals at the Commonwealth. And jumps so long, that they got India another medal. And this time, it's a youngster after Kerala. Murali Sreeshankar won a silver medal in the men's long jump and created history.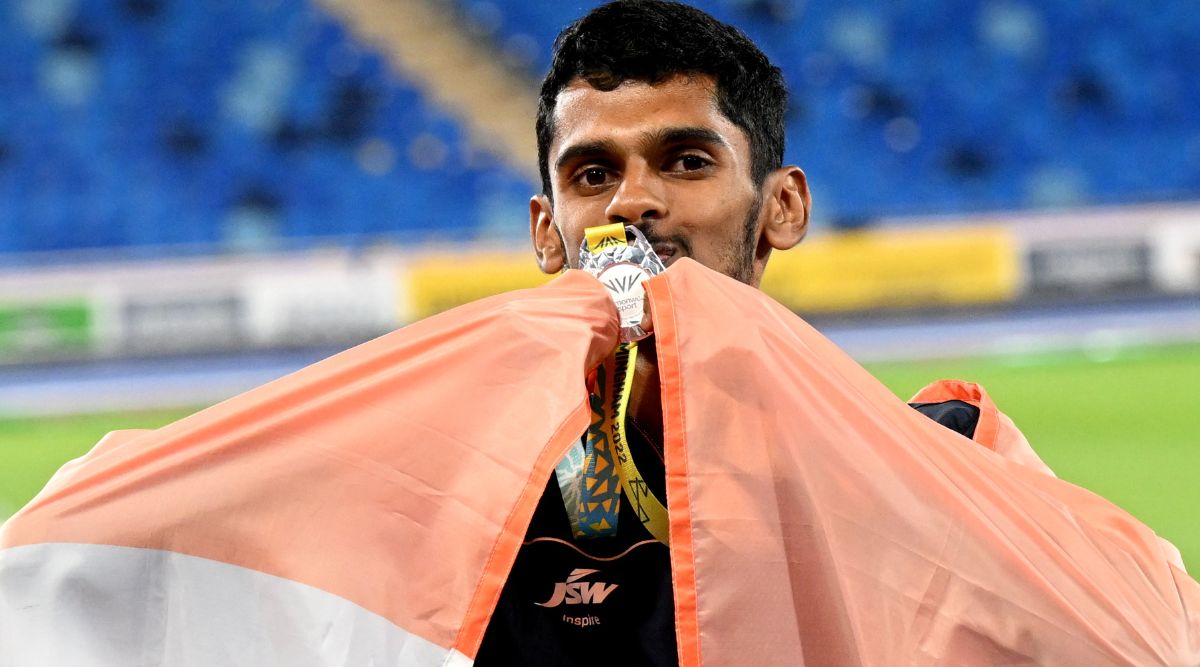 Murali Sreeshankar, is a 23-year-old boy from Palakkad, Kerala. He gave his best jump with 8.08m in his fifth attempt making his silver medal the best among Indian male long jumpers in the CWG. And the cherry on the cake is, that he comes from a family full of athletes.
The First Medal of the Day ?

Murali Sreeshankar wins the first medal of the day with his ? win and takes India to a medal count of 19 in #CWG2022 ?#BirminghamMeinJitegaHindustanHamara ?#B2022 #SirfSonyPeDikhega #SonySportsNetwork pic.twitter.com/dcbAFO0Wgu

— Sony Sports Network (@SonySportsNetwk) August 4, 2022
Family of Athletes
Sreeshankar's father, S Murali gaaru is a triple jump athlete who's has won a silver medal in South Asian Games. His mother K.S.Bijimol is a former 800m athlete who's won a Silver medal in the Asian Junior Athletics Championships.
Chinnapati nunchi Sreeshankars' parents tanani athletics join avvadaniki encourage chesaru. First lo 50m and 100m running chesi state-level U-10 champion ni win aiyyadu. But, later tana father footsteps ni follow avthu, Sreeshankar 13 years age nunchi long jump ki shift aiyyadu.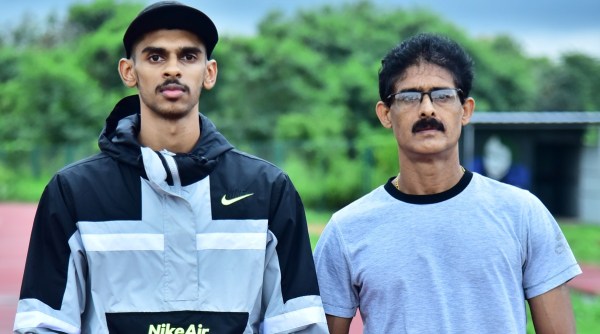 Parents turn into coaches
Appatiki nunchi amma personal dietary requirements ni chuskuntaru and nanna tanaki personal coach ga train cheyyadam start chesaru. Valla sports experiences ni, valla sports midha unna grip and knowledge tho every step of the way lo Sreeshankar ni prepare chesaru.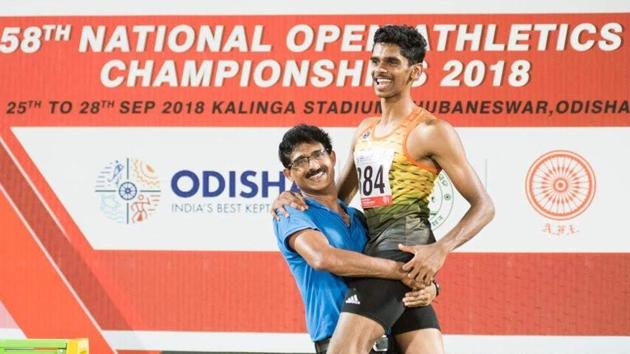 Sports tana life lo entha important aiyina, sreeshankar tana studies ni eppudu neglect cheyyaledhu. Competitions kosam velle tours ki books tiskoni velli chadivevaadu. Both 20th and intermediate lo above 95% score chesi ippudu Government Victoria College lo B.Sc Mathematics chaduvutunnadu.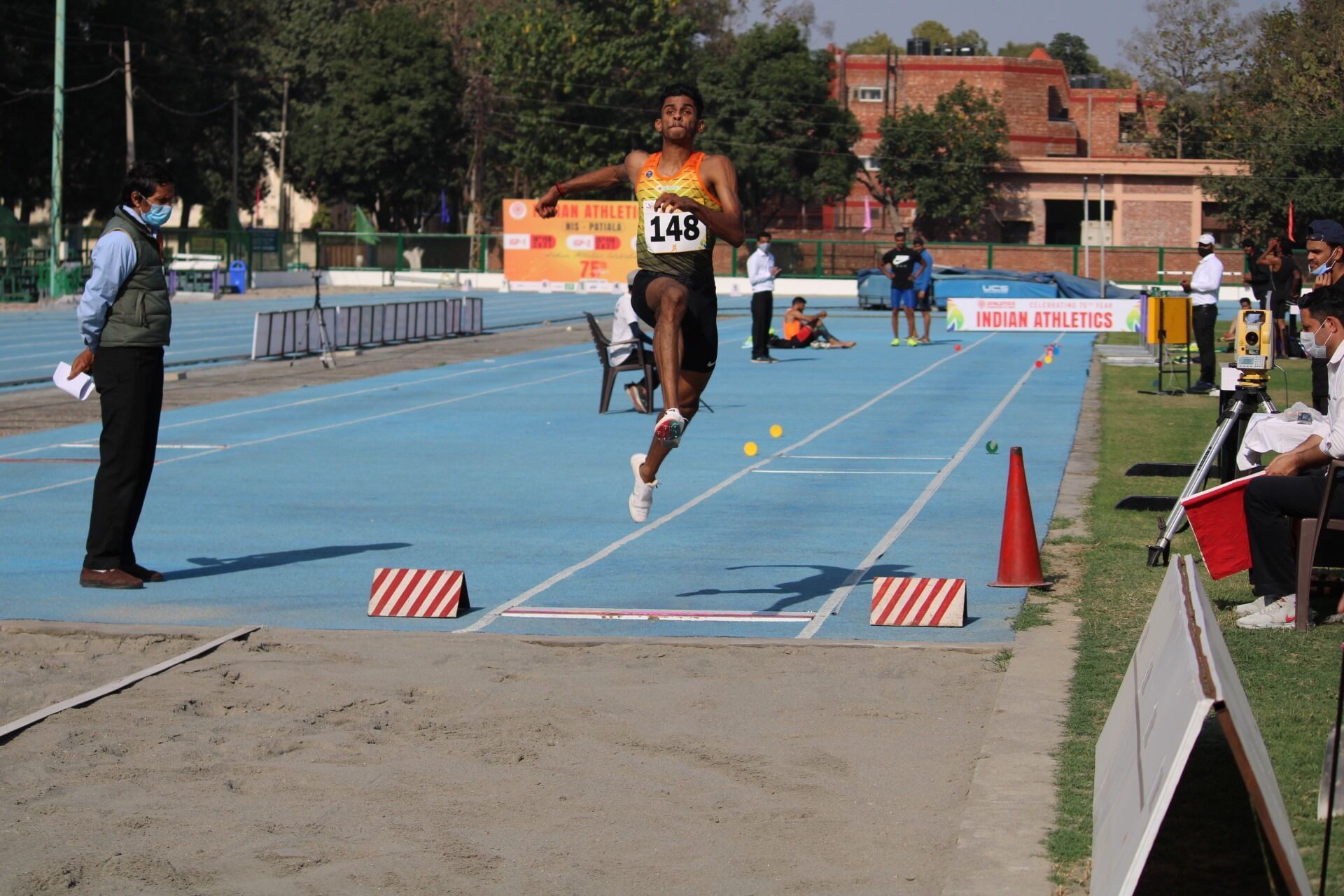 Intlo and coaching lo oka strict environment lo perigaadu, Sreeshankar. 11 tarvata no TV, practice chesi tappudu no music, social media only after turning 18. And only juice parties. But eppudu complain cheyyaledhu, because he believed his father knew what was best for him.
National records
National level lo enno tournaments lo record breaking performances isthu, chala medals win aiyyadu. Sept 2018 lo National Open Athletics Championships lo 8.20m jump tho national record record ni break chesadu, Sreeshankar. U-20 athletes loone world-leading jump gaa nilichipoindhi.
International wins
2018 Commonwealth Games lo international debut cheyyalsina Sreeshankar, 10 days prior appendicitis tho diagnose aiyyi name withdraw cheskunadu. Later, Asian Junior Athletics Championships lo bronze medal tho tana first international medal win aiyyadu. 2021 lo Olympics ki qualify aiyyadu, but medal win avvaledhu.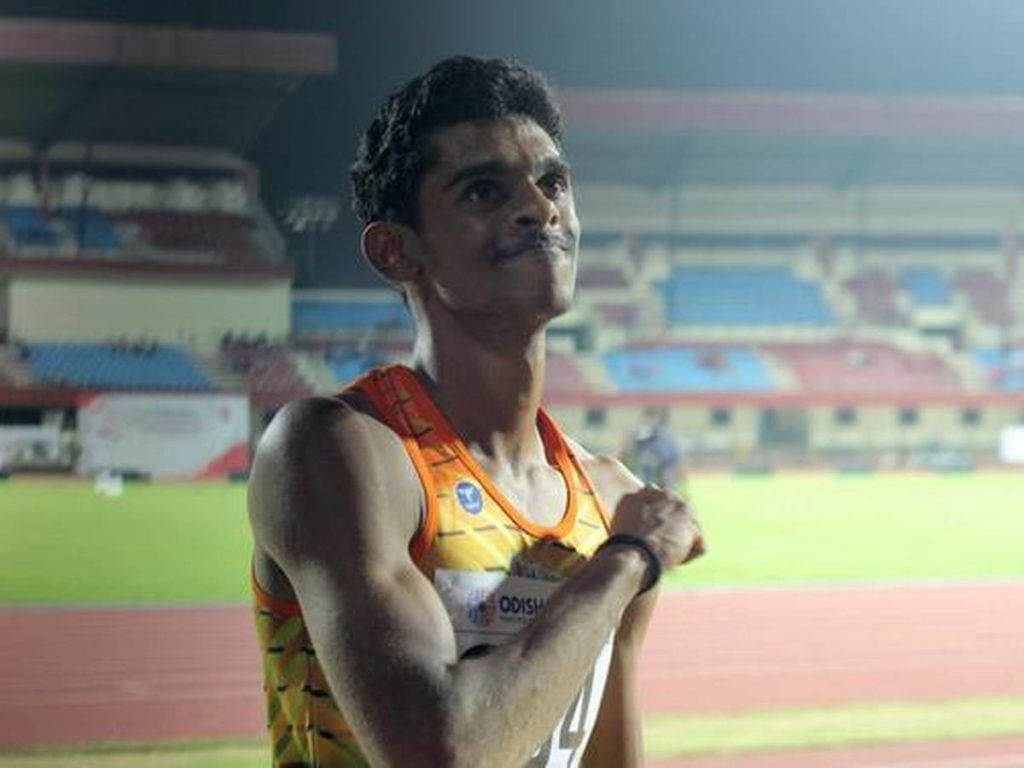 "We are lucky to have a son like Shanku. He is so humble and respectful to everyone and that is the reason he has come so far. He's been like this since school. We've never had any trouble with him" his mother K. S. Bijimol said.
M. Sreeshankar's Silver medal at the CWG is a special one. It is after decades that India has won a medal in Men's long jump at the CWG. His performance augurs well for the future of Indian athletics. Congratulations to him. May he keep excelling in the times to come. pic.twitter.com/q6HO39JHy8

— Narendra Modi (@narendramodi) August 5, 2022
Well he might be lucky to be born to athlete parents but without his hard work and sheer determination, none of this would have been possible, We congratulate the champ and we can't wait to see what he has in store for all of us.
If you wish to contribute, mail us at admin@chaibisket.com
comments
Tags:
commonwealth
,
commonwealth games 2022
,
murali sreeshankar
,
silver medal
,
silver medallist