What If Bramhi Is Our Mirror And His Reactions To Our Daily Life Scenarios Are Hilarious
Mana day lo atu tirigo, itu tirigo, Intlono ledha Office lono pakka okasaraina Mirror chustham , Kondariki juttu medhaki dhyasa velthe, inkontha mandhiki Andham medho recent ga ochina Pimple medhako velthai . Manam chese vintha vikrutha chestalanni adham eppudu chusthune untundi , daniki noru ledhu kabatti saripoindi kani osthe enni banda boothulu tittedho ? So maku voice kavalani dharna chesina mirrors annitini, mana bramhi garu ardam cheskoni aayana characters ni vadukomani mirrors ki varam ichesaru , inka mana mirrors oorukuntaya rechipoyayi. So asala vaati baadhenti , vaati manobhavalanni oka look eseyandi.
Podhune lechama adham lo chusukunama…
When I wake up in the morning and look my face in mirror:
Nuvemanna sharukh anukuntunnava ra 32 pallu bayatapetti navvuthunav, podhune pachi moham eskoni , po poyi pallu Tomu..gadidha
2. Party ki Velayara…
That 4-5 hours before attending a party/Function:
Alisipoyina Mirror be like:
Amma maha thalli podhuna anaga settle ayyav konchem gap ivvave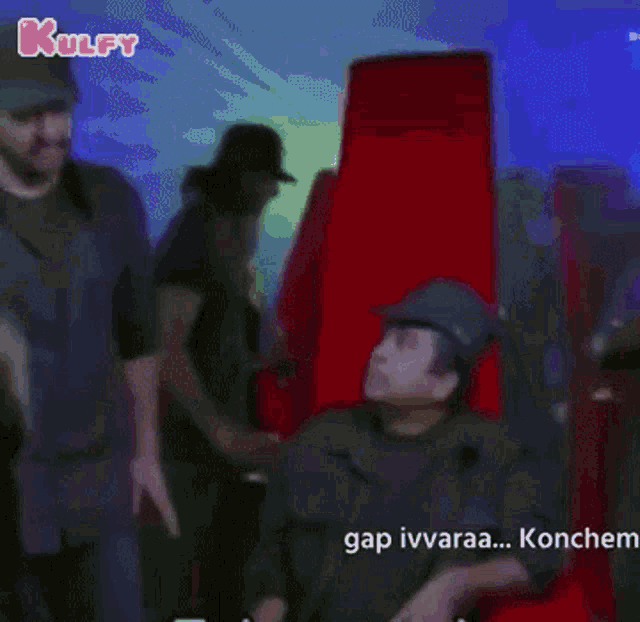 3.While looking at dark circles and pimples
"Tirindha doola tirindha , over excitement a series e series chuseyali ani , Danni ala nalapaku ra sunta , vadiley kasepu.."
4.That Kobbari Chettu height Person before mirror
Mirror after My Height Friend complaining about the position of Mirror:
Orey thadi chettantha perigavu , ne height ki mirror pedithe migatha vallu adukku tinala ? Ayina common sense lekunda mundu nilabadagane evevo kanipsthayi. Moham kanipinchalante ongalanna minimum common sense nerchuko firstu.
5.Kotha Cosmetic Product Konnaka
Orey edhi padithe adhi pettaku ra , adhi moham anukuntunava all mix fruit juice anukuntunava , last week ye adedho thella thalishma cream vadavu kadha , edanna gabbu ayithe daily chudalsindhi nenera ne moham.
6. The Andharu Vichalavidiga vade Gym Mirror
Babu badham , nuvvu araganta kuda cheyaledhu , anthalone edho kg Kanda periginattu aa build uplu enti , aa selfielu enti ,
Ma owner gadni next time gym equipment badhulu inko rendu adhalu konamani cheppali
Meanwhile Mirror after seeing newly joined pilla nibba's new poses
7. Me when I stand before mirror for no reason
Mirror: Entra Ila vachav?
Me: Emo friends ureke ravalanipinchindhi
Mirror: jodukichukottestha edava , poo
8.Crying Scenes
Osey kusuma emaindhe , ala edchesthunavu uurko urko , nuvvu dorakanunduku vadu kadha edvalsindhi , ayina ne andham chuskunava epudanna , ne mohaniki a gottam gadu enti papa.. Edvaku ee venkat rao kakapothe edho Subbarao osthadu .. uko
9. Frustated Trail Room Mirrors
Intlo Mirror ayina oka lekka , Office mirror kuda Ok . Lokam lo atho darunamaina kastam Trail Room mirrors dhe kada.
Em papam chesthe puttanu ra Ila , ipudu nee Vintha dressing combinationlu , expressionlu chudalantav anthena…Rojuku vela mandhi, vallu try chese 10 – 12 dresslu , Enno vikrutha expressions , Inkenno Permutations and Combinations , Me badha anantham andiii
Trail Room Mirror Every Minute Expression be like:
10. Meanwhile Phone Front Camera from distance be like :
"Akkkkka ne kanna advanam e na paristhithi , nenu evadiki cheppukovali naa badha…."
Adhandhi Mana Mirrors Badhalu , Ivena inka Barber shop mirror chuse vichitra hairstyles , vine vintha suggestions , Office Mirrors abbo chalane unnai , Me daily situations lo oka mirror ni tiskoni dani inner feeling decode chesi comment section lo type cheseyandi.
If you wish to contribute, mail us at admin@chaibisket.com
Up next on Chai Bisket
What If Breakfasts Have Suitable Telugu Movie Titles
Up next on Chai Bisket
Corporate Life – The Beginning Of An End: Side Effects In Every Corporate Job
comments
Tags:
adham manobhavalu
,
Bramhi as Mirror
,
chai bisket
,
daily life memes
,
Dark circles
,
Dark Circles and Pimples Memes
,
if mirror is human
,
make up memes
,
make up mirror memes
,
mirror feelings
,
Mirror has feelings
,
Mirror reacts to daily life situations
,
new cosmetic memes
,
office room mirror feelings
,
shopping memes
,
trail room memes
,
trail room mirror feelings