Meet The 16 Men Of Our Indian Hockey Team Who Won A Medal After 41 Years & Know Their Individual Stories
Today will be written in the history books for the coming generations to read about the epic win. Today will be celebrated for many years to come. The Indian hockey team has won a medal in the Olympics after 41 years. Not just that, today marks the first medal won by a team sport by India and also, the first medal won by the men of our country. And boy oh boy. What a great victory it has been.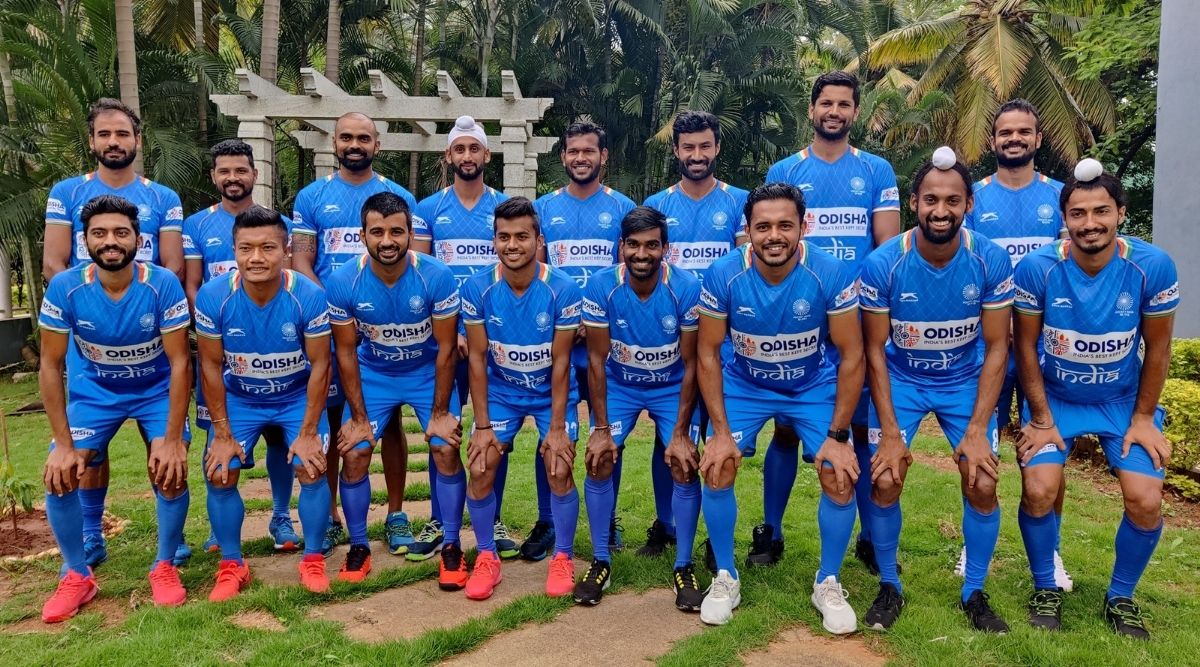 Hockey mana National sport aina, it's been a trail of losses for our nation in the sport. But today we break that trail and set new victories. Today marks the fourth medal for our country at the Tokyo Olympics by the team of 16 extraordinary men led by captain Manpreet Singh and coached by Graham Reid of Australia.
To summarise the journey of the Indian Hockey Team at the Tokyo Olympics 2020, pool matches lo 4 matches gelisi, okka match odipoyi, quarter-final ki qualify aiyyaru. In the quarter-final, we've won one match leading our way to the semi-final. The semi-final was a disappointing turn of event where we lost to Belgium but nonetheless, bronze medal kosam eroju morning Germany tho aadi, gelichesam.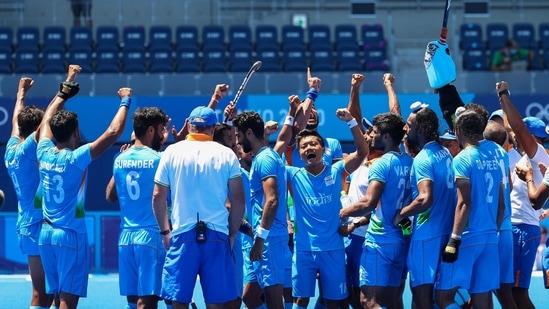 As the Men's hockey team ends its Olympic journey in Tokyo today on a very positive note, let's read and know the backstories of the 16 men on the team.
The captain- Manpreet Singh
Manpreet Singh is a 29-year-old guy from Punjab. Oka farmer family lo putti perigina Manpreet is now the captain of the Indian Hockey team. He says that he held a hockey stick in his hand even before he held a pencil. Ten years unnapudu, he won 500 rupees at a hockey match after which his mother let him train for hockey. 2011 lo Indian team ki debut chesi, 2017 lo team captain aiyyi mana team ni chala victories ki lead chesadu. What an excellent journey he has had.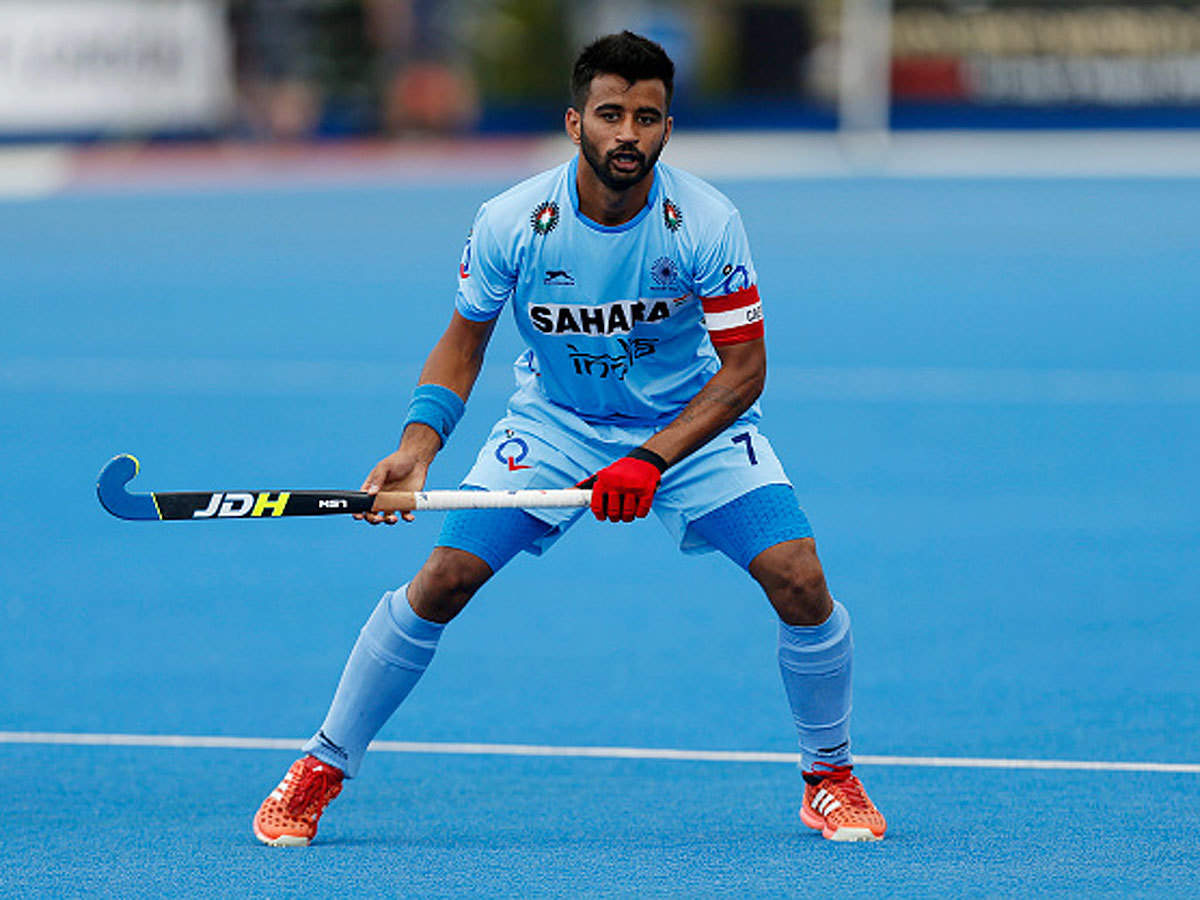 The Wall- P. R. Sreejesh
The goalkeeper, the wall of the Hockey team, Sreejesh. This boy from a small village in Kerala always knew that sports was his thing. Asalu ey sport aadali ani, basketball, volleyball ala alaa adi, kontha mandhi hockey players tho friends aiyyadu. Valla tho aadetappudu, he was spotted by a coach who saw him as this lazy runner with great reflexes. Aa reflexes valla start aina journey took him to be the man who made the last-minute save of defending a goal leading to bringing home a bronze medal.
Harmanpreet Singh
The 25-year-old forward player, Harmanpreet Singh belongs to a farmer family of Jalandhar. Farming cheyyadam gave him the strength long before he started playing. His family also encouraged him in everything he wanted to do. 10 years apudu nunche he started playing hockey and he started training at the age of 15. Domestic leagues and junior circuits lo continuous ga great game undadam tho, he made a permanent place for himself in the Indian team. And his journey has a long way to go.
Rupinder Pal Singh
The guy who has got the limelight and is known as the best drag-flickers in the world. Rupinder has a struggling story behind him. Nanna sports shop business loss lo undadam tho intlo financials issues face chesadu. Oka single room intlo untu, hockey ni vadalakunda practice chesadu. Valla annayya kuda chala manchi prayer ayina, he left the sport to get a job. Amma stitching chesedhi, to help bring money home. Indian hockey team ki select avvagane, he told his mom to stop working.
Surender Kumar
The 27-year-old defender from Haryana has had a great Olympic season this year with a great performance. Nanna farmer amma housewife and Surender is a very shy guy. His hockey journey started when he started playing for his school team in Kurukshetra. Hockey background edhi lekapoina, he fell in love with hockey and started practicing hockey more. Junior level lo consistent ga perform cheyyadam tho, he got selected for the Indian team in 2016.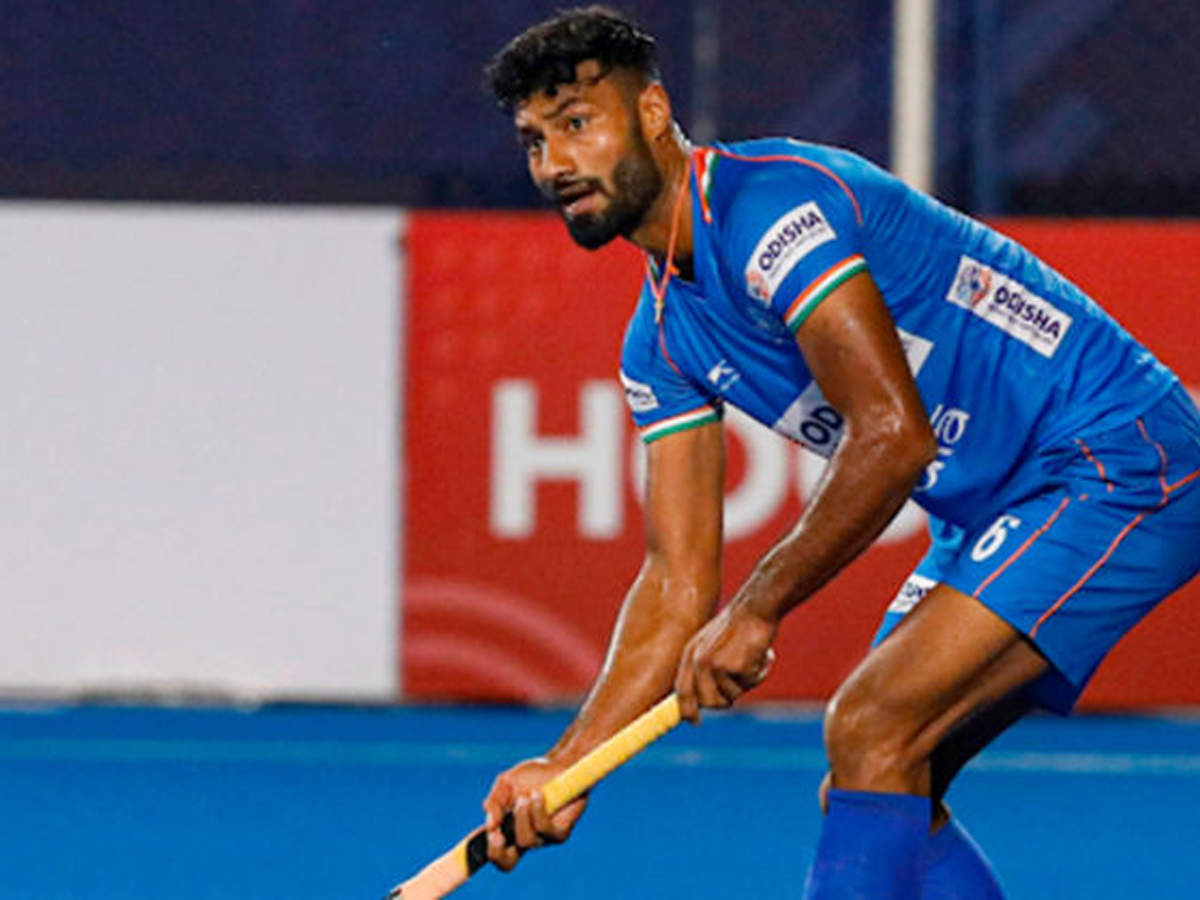 Amit Rohidas
The defender Amit, from a small village from Chattisgarh has been a part of the team for more than 6 years now. The 28-year-old is known for his drag-flicking skills. 10 years unapudu nunche hockey antey istham perigi, practice cheyyadam start chesadu. Vallu village lo, then district lo, he has been playing, growing, and increasing his game. He made his debut in the senior team in 2013.
Birendra Lakra
The 31-year-old player of the team has brought a lot of victories our way in his sports career. He grew up idolizing, Dipik Tirkey and just like him, even Birendra was a danger to the forwards. 2007 lo junior team lo adadam chusi, his performance led him to the senior team in 2009.
Hardik Singh
Hardik is from a family full of hockey players. His father, grandfather, his uncle, his aunt, were all international players who have won medals at the Olympics as well. Chandigarh lo aiyye prati hockey match aadevadu, Hardik. And then, he made his debut in the senior team in 2018.
Vivek Sagar Prasad
The 21-year-old Vivek debuted for team India when he was just 17 years old. He stands out to be the second-youngest player to debut. He was even awarded the Rising Star Of The year in 2019. He was very happy when he scored a goal in the Olympics. It was a dream come true for him.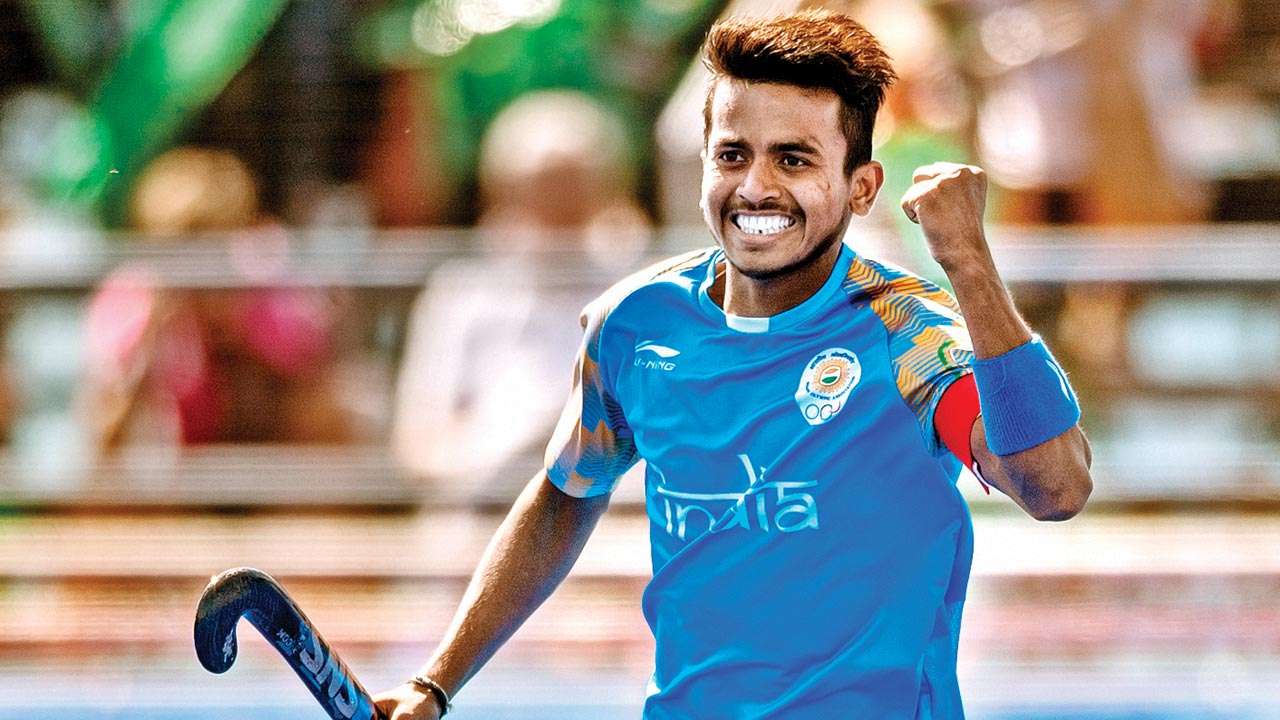 Nilakanta Sharma
A 26-year-old guy from the North-East of our country, a son of a priest with no background in Hockey chose this field out of interest and love for the game. He is one of the best defenders we have. He made his debut in the senior team in 2017.
Sumit
Mana team lo one of the main mid-fielder, chala baggage tho tana career as a hockey player start chesadu. Tinadaniki tindhi, ticket ki dabbulu leni days chusadu, Sumit. Pedarikam nunchi tana family ni baitiki tiskuravadam was his life mission. From wiping tables at a restaurant for money to becoming the hero of his town, his journey has been amazing.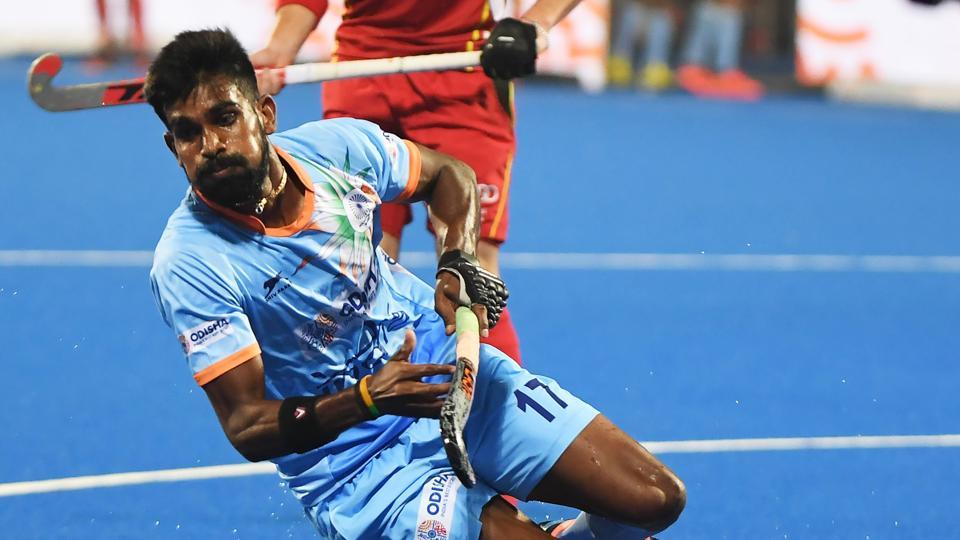 Shamsher Singh
This 24-year-old guy from Attari, Punjab made his debut in the senior team in 2019. But his journey before that was tougher. Hockey stick lekapovadam tho stick tho practice chesevadu. 11 years unapudu nunchi he started training and he trained for 6 years in the academy. After his debut in the Indian team, he brought his city to the limelight.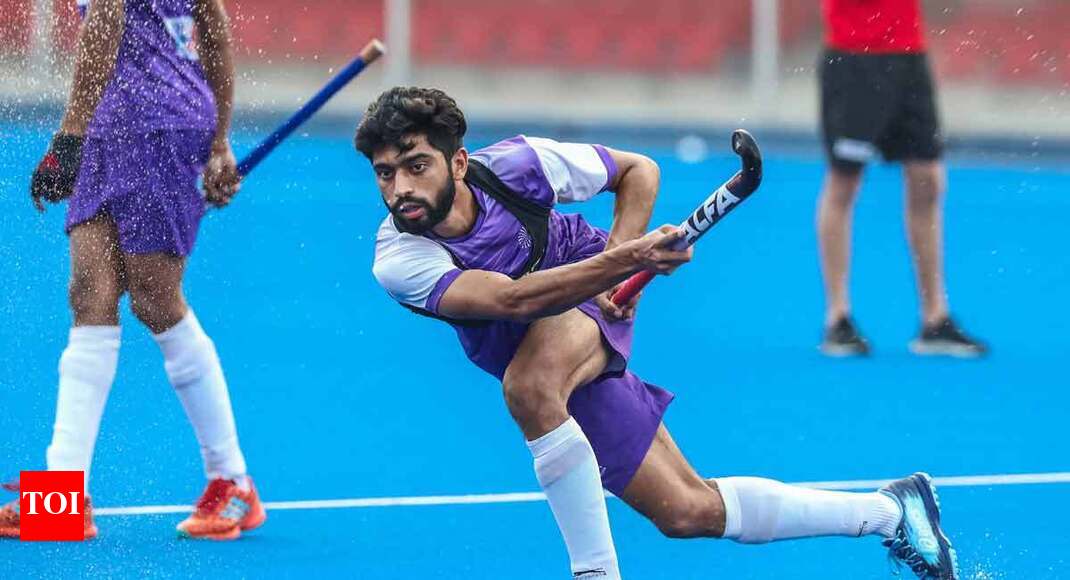 Dilpreet Singh
This Punjabi 21-year-old boy plays as the forward for our team. Nanna kuda hockey player avvadam tho, valla nanna encouragement inka training tho hockey adadam start chesadu. Academy ki aade tappudu, national team ki select aiyyadu. And eventually made his debut in the senior team at the age of 18.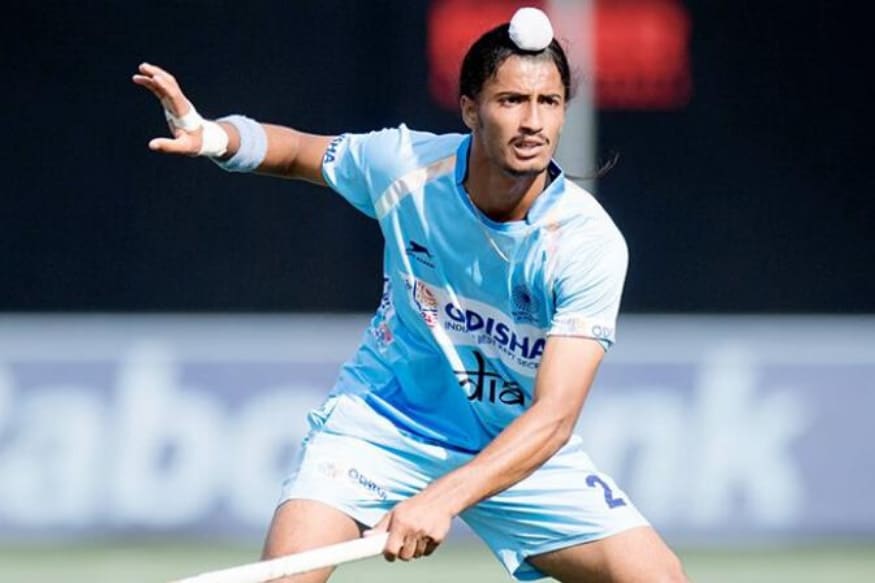 Gurjant Singh
The 26-year-old Punjabi boy from Amritsar made his senior debut in 2017 against a match with Belgium. Form and injuries tho baaga kastapadina, he fought back and made it to the Tokyo Olympics this time.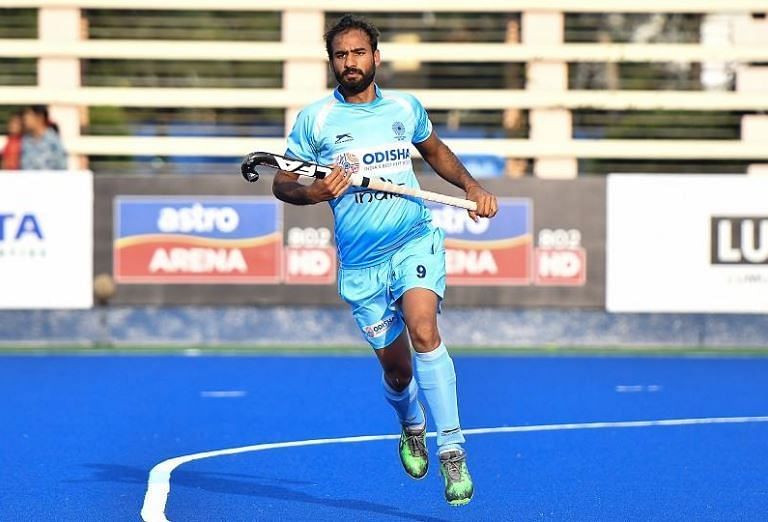 Lalit Kumar Upadhyay
This 27-year-old lived at a place where less than half the population is employed. Karampur lo jobs lekapoina, the whole village played hockey. His love for the sport began then. From there to Tokyo, he had one the toughest journey and a great story to tell.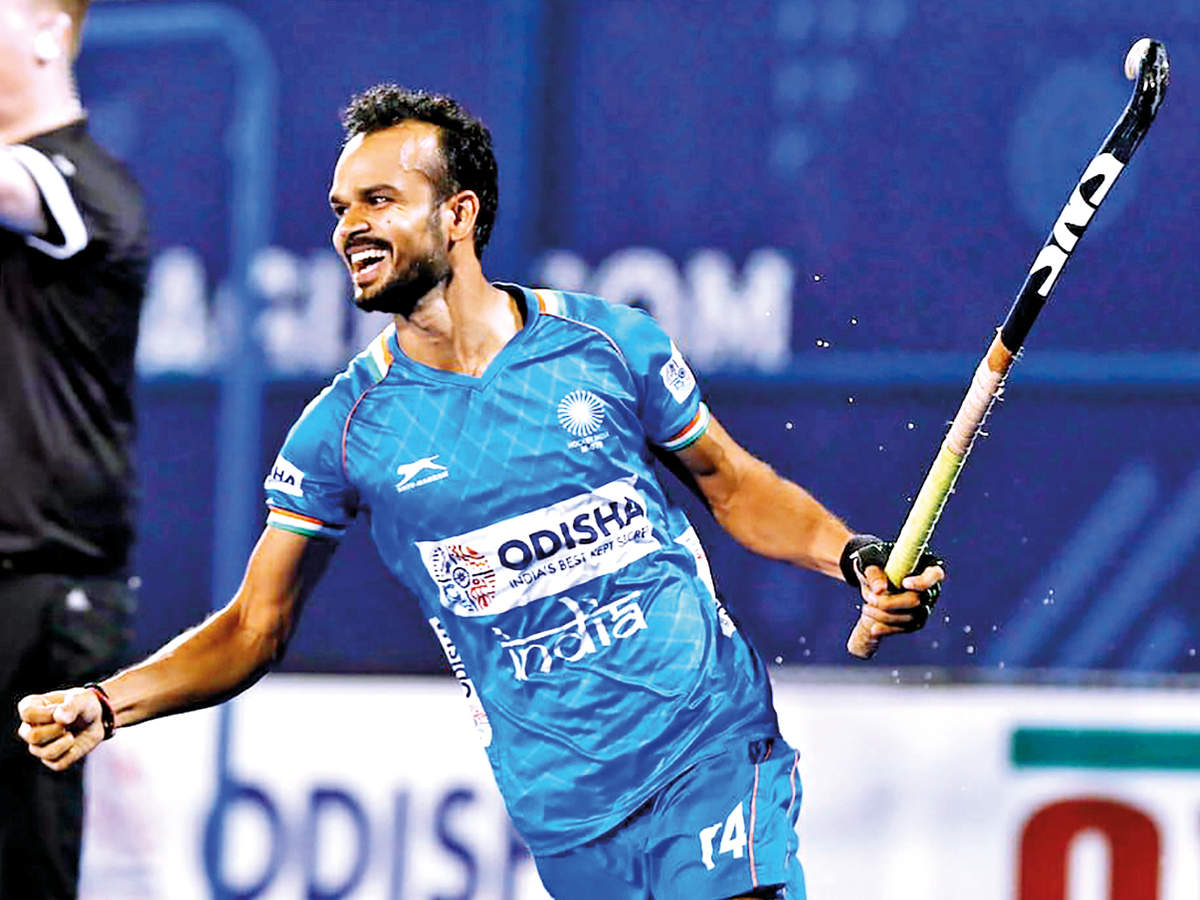 Mandeep Singh
Jalandhar boy, Punjab's forward had played than 100 times for our country and yet this is his first time at the Olympics. This 26-year-old made his international debut in 2013.
Thank you boys for making a nation full of people proud. Thank you for creating history. Thank you for inspiring a whole new generation of children to take up sports and thank you for reminding us all that Hockey is indeed our national sport!
If you wish to contribute, mail us at admin@chaibisket.com
Up next on Chai Bisket
Padma Shri Neeraj Chopra Story: From Bringing Gold To India After 13 Years To Padma Shri
Up next on Chai Bisket
Meet The Resilient Women Of Our Indian Hockey Team & Know Their Inspiring Stories
Up next on Chai Bisket
Meet Lovlina Borgohain, A 23 Year Old Who Punched Her Way From Assam To Olympics
comments
Tags:
hockey
,
hockey team
,
national game
,
olympics
,
olympics bronze medal
,
team
,
tokyo
,
tokyo olympics
,
tokyo2020