Here's Everything You Need To Know About The "Medicines From The Sky" Initiative Launched In Telangana
Last few years mana survival konchem easy aindhi antey, dantlo one of the reasons is definitely technology. Technology has been making our lives easier in many ways and another such revelation took place yesterday when the Telangana government launched "Medicine from the sky" initiative in Vikarabad by the Union Minister for Civil Aviation Jyotiraditya Scindia who was accompanied by our Telangana Cabinet Minister KT Rama Rao. Telangana now becomes the first state in the country to use drones to deliver the medicinal needs of people.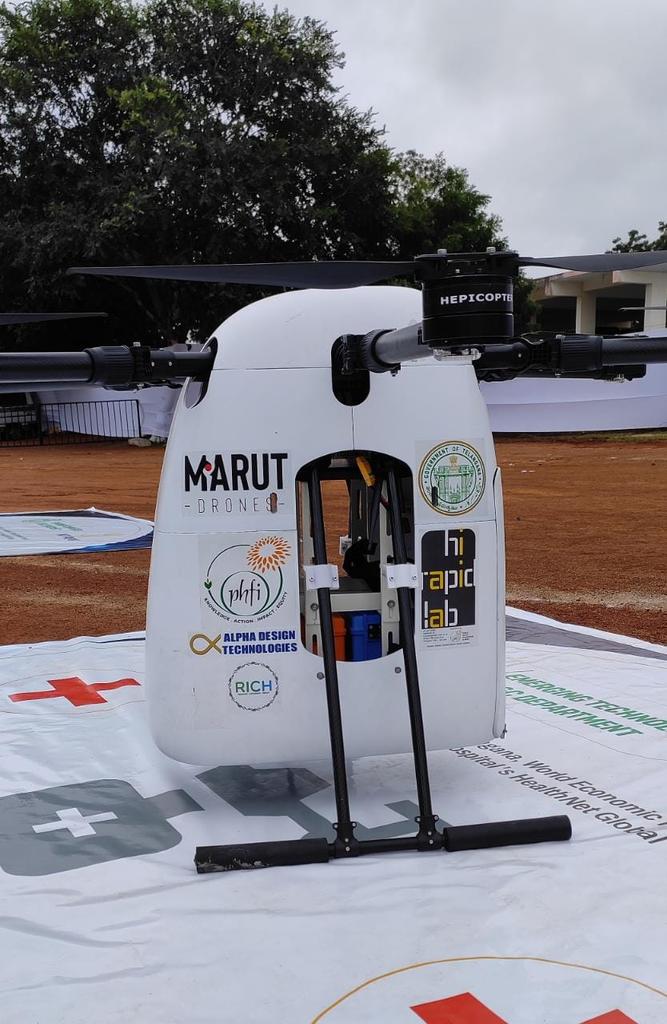 Medicine has been the need to the hour for all of us throughout the pandemic and before. City lo unnavallaki easy availability unna, rural areas inka remote areas lo medicines ki quick access inka ledhu. To solve the issue, mana two main used sectors, medical inka aviation ni oka deggariki tiskochi deeniki oka solution ni tiskocharu.
Mana Telangana government, World Economic Forum, HealthNet Global (Apollo Hospitals) inka NITI Aayog tho collaborate aiyyi ee scheme ni ninna action looki turn chesaru. This first-of-a-kind initiative not also will help the health of humans but also the ecosystem.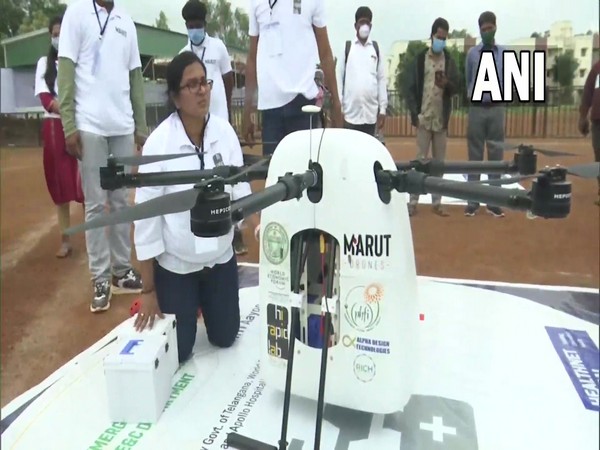 Ee drone dwara medicines ey kakunda, vaccines, blood supplies inka any medical supply ni chala twaraga deliver cheyyadam jarugutundi. Ninna launch lo 5 kgs baruvu unna vaccine jabs box in 3kms dooram oka community health centre ki 10 mins lo deliver chesindhi. Hence, securing a success on the scheme.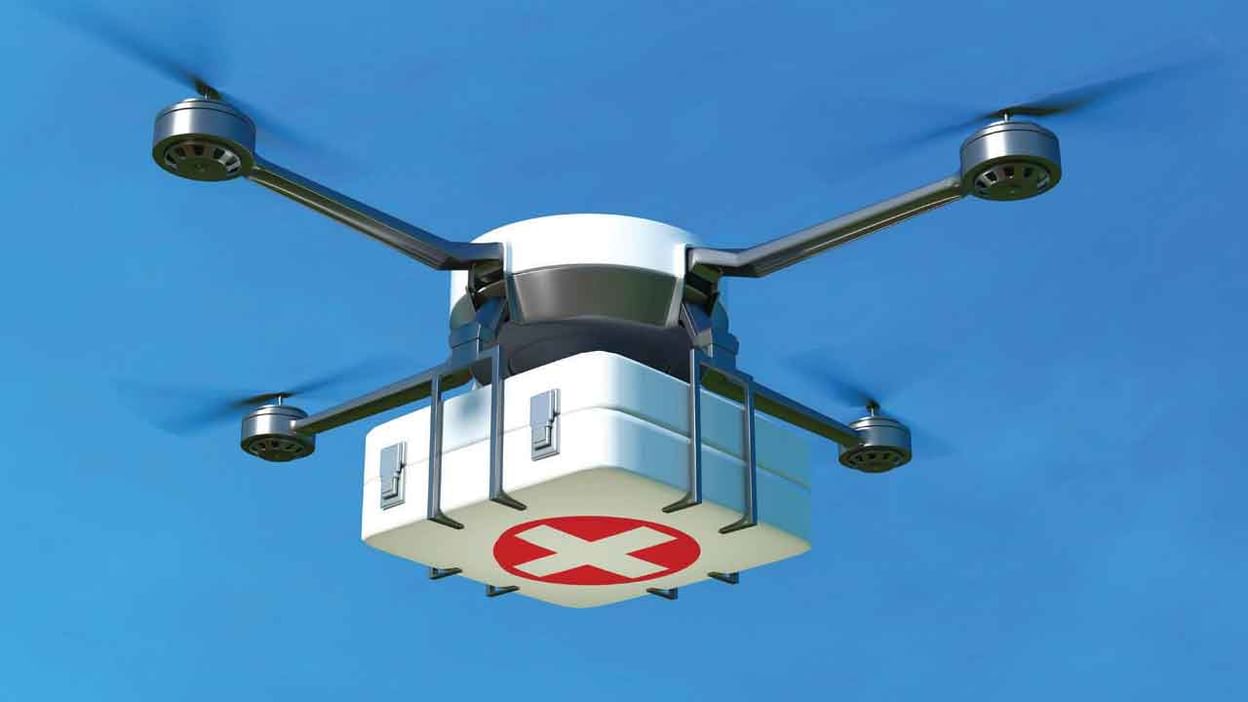 Ee first time scheme ippudu 16 green zone areas lo 28 days daaka use chesi danitho collect aiyye data, insights inka informatio ni batti konni months national level lo kuda start cheyyadam jarugutundi. They said that they are already in talks with 6 other states to expand this and help the people in need.
The goal of this was to test and verify how the most essential needs to save a life can be delivered faster than the road means. Ninna launch chesina tarvata it was said that the drones flew beyond the visual eyes. Launch was done with the start of the distance of 3kms but it will be increased to 9kms in the coming months and will be tested accordingly.
KT Rama Rao Garu was extremely happy with the successful launch of the drones. While addressing the media he said, "The project is an exciting intersection of technology and healthcare and the State has been at the forefront of using emerging technologies. Drones, which are already finding a host of applications in the State, including for afforestation, would prove to be important in reaching remote areas, and in case of emergencies."
Within 2 months, interactive air space map will be ready for country & drones will fly everywhere in India with an enabling rather than restrictive regulatory framework, says Union #CivilAviation minister @JM_Scindia at launch of India's 1st #BVLOS #drone flight @ndtv @ndtvindia pic.twitter.com/hsCja4rjer

— Uma Sudhir (@umasudhir) September 11, 2021
He further added saying "Being at the forefront of leveraging emerging technologies, Telangana has always acted as a testbed for innovative solutions to support scaling across the nation. The Covid-19 pandemic has highlighted that the healthcare supply chains can be further strengthened, and drones offer a robust value proposition in emergencies."
Union Minister for Civil Aviation Jyotiraditya Scindia addressed the media after the launch and said "The ministry's new drone rules have unlocked the drone industry and the innovation therein on the principles of trust, self-certification, and non-intrusive monitoring. Drones are a frontier technology that can be used to access the otherwise inaccessible areas, and thus allow equitable access to basic services like healthcare for even the farthest and remotest of areas."
We are extremely proud and happy about how the technology has been a helping hand to many throughout and our government has been taking extra measures to make sure we never have to delay medical care in the rural areas. It is, even more, a matter of pride as it happened in our very own Telangana. Let's hope this helps the needy more.
If you wish to contribute, mail us at admin@chaibisket.com
comments