Throwback To 'Jeans' Days, Only True Legends Remember Dual Aishwarya Rai's Costumes From Jeans
Mana Girl Formula Instagram lo #FashionFormula ani start chesina daggara nundi chala mandhi DMs' lo, comments lo Madhumita, Madhumita ani tega adigaru. Mellaga oka part lo ayyedhi kadhu ani two parts ga divide chesam anamata. Appatlo mari Madhumita wardrobe ante entha mandhi ammayilaki picho telusa! Every minute deatil of her fashion sense is on point!
Ippatiki ah retro styles akkadakkada malli chusthunam kani, no one can match Aishwarya Rai's styling! Mari dressing style nundi hairstyle varaku oka look vedham randi..
OMG! These co-ord sets were every girl's favorite, back in the days. Chala takkuva mandhe idhi style cheyagalaru.
I always believe.. manam dressing ki entha importance isthamo hair ki kuda anthe importance isthe beauty add avthundi ani. Those cute hair scarfs, hair bands, printed headbands bhale untayi.
Ye ammayi ni adigina chepthundi ne favorite enti ante.. Poovullo daagunna lo long dresses ani. Angel laga, laga enti Aish is the real Angel andi babu! Any black frock special fans here!?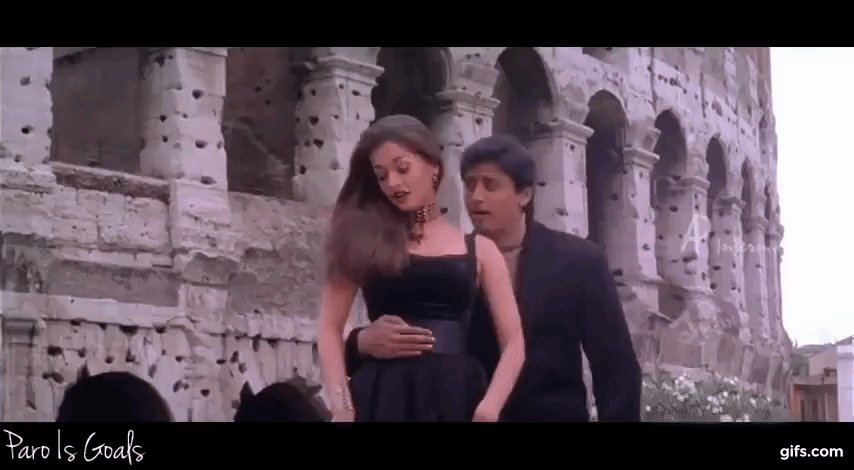 Hayira Hayira Hayirabba, okko costume ki okko hairstyle asalu super abba! French braid nundi rendu jadala varaku entha beautiful ga untayo.
How can anyone not wishlist these retro style dresses!? Peter collar dresses, Dungarees.. appatlo America ammayilu ante ilane untaremo ra ani anukunevallam.
The split change from being Madhumita to Vaishnavi you slayed in both the looks. Embroidery silk sarees, mallepoolu, pedha kalla jodu abbaba!
Eni costumes gurinchi raasina taragani article idhi. Madhumita okko costume okko gold! Kudos to Neeta Lulla for making Aish look so gorgeous! Mari meru kuda ee style okkasaraina try cheyali ani anukunaru kadha! Mari mee favorite outfit ento comments lo cheppeyandi.
If you wish to contribute, mail us at admin@chaibisket.com
comments
Tags:
Aishwarya Rai costumes
,
Aishwarya Rai in Jeans
,
Fashion formula
,
Jeans movie
,
Jeans movie costumes
,
Madhumita
,
Madhumita costumes
,
Madhumita look from jeans