Meet Lovlina Borgohain, A 23 Year Old Who Punched Her Way From Assam To Olympics
India has earned its third medal in Tokyo Olympics 2020 and this time it's boxing. It is nothing but a feeling of extreme pride as it is won by yet another woman of our country. And this special lady is none other than, Lovlina Borgohain.
Though it was a disappointing match in the semi final, where her journey for the gold has ended, the journey of her career in the sport is long. On the contrary, tana first Olympics lone bronze medal kottesindhi. So, here is a congratulatory and an appreciation article for this champ woman of ours. 
Lovlina is a 23 year old girl from a small village named Baro Mukhai in Assam. Not only Lovlina, tana idharu twin sisters kuda national level kick-boxers. Kaani dani tarvata career continue cheyyaledhu. Parents financially ekkuva blessed lekapoina, they were extremely supportive of their career choices.
Her life was nothing less than a roller coaster ride the last one year. But if there is one thing that pain and misery teaches us, it's to fight back strong and hard. And Lovlina is one fighter like that. Last year tana amma ki kidney transplant avvadam, was one big hardship in her life. Valla amma ki chuskuntu undadam, travel cheyyadam tho she tested positive for covid-19 a day before her training camp.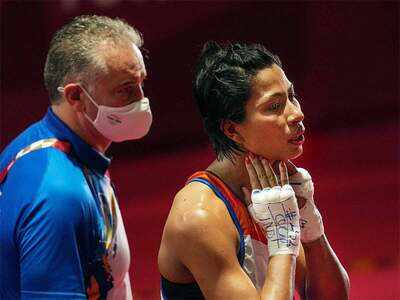 Europe lo jarigee 52 day training camp ki covid positive raavadam tho ellalekapoindhi. But after she recovered for Covid, the Assam government stepped up to help her and organised a personalised training camp in Assam.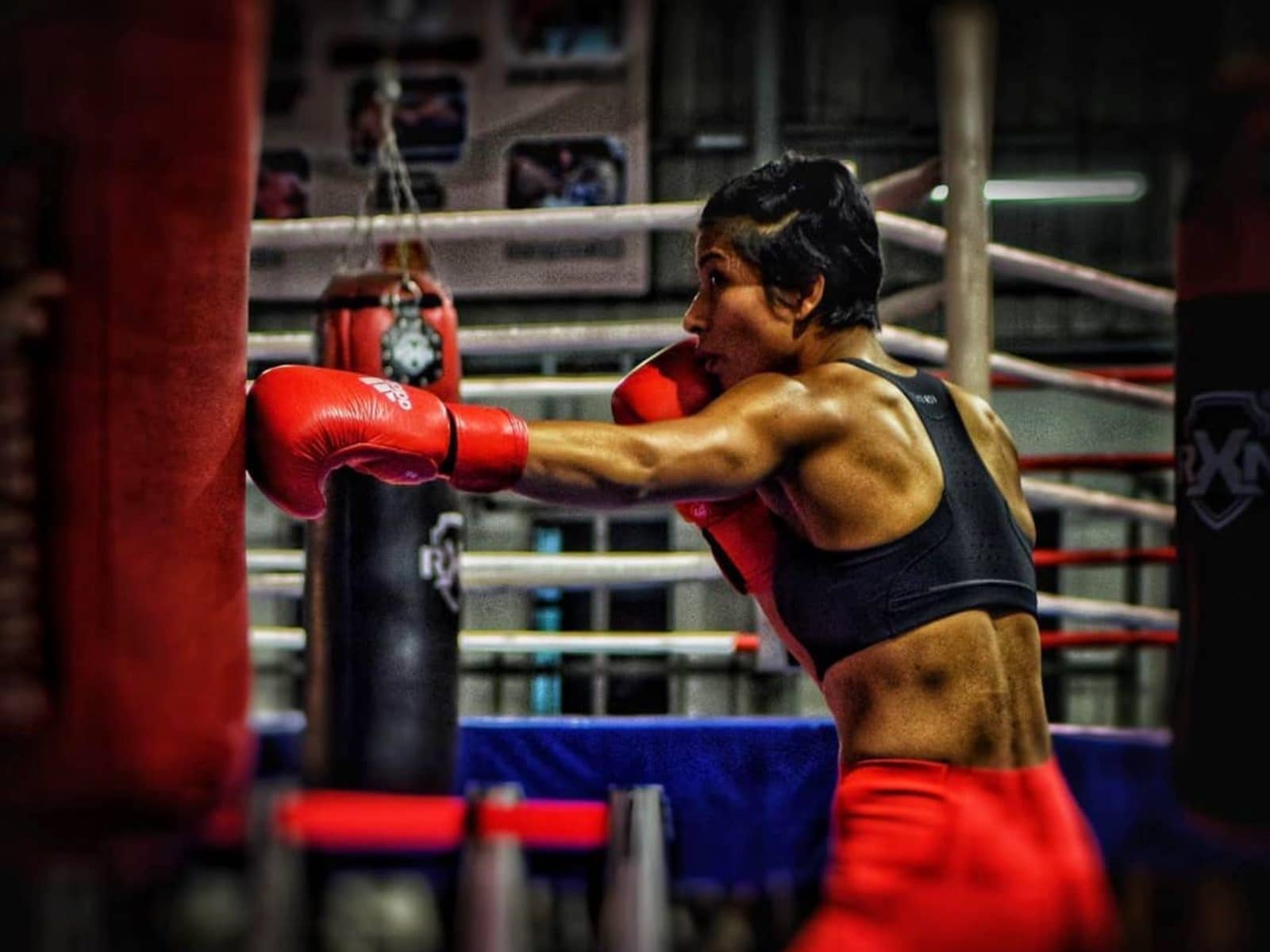 Olympic journey
Adina 3 matches lo, she's won 2 matches back to back. One with Germany that qualified her for the quarter final and then she defeated Chen for Chinese Taipai to get into the semi final and also confirm for herself a medal.
Tana Gold journey aipoyina kuda, she was very well satisfied for the medal she has earned in her first Olympic presence. She added that she wants to happily go on a trip that was long due. 12 years nunchi vellali anukunna trip ki, ipudu finally veltha ani chepindhi.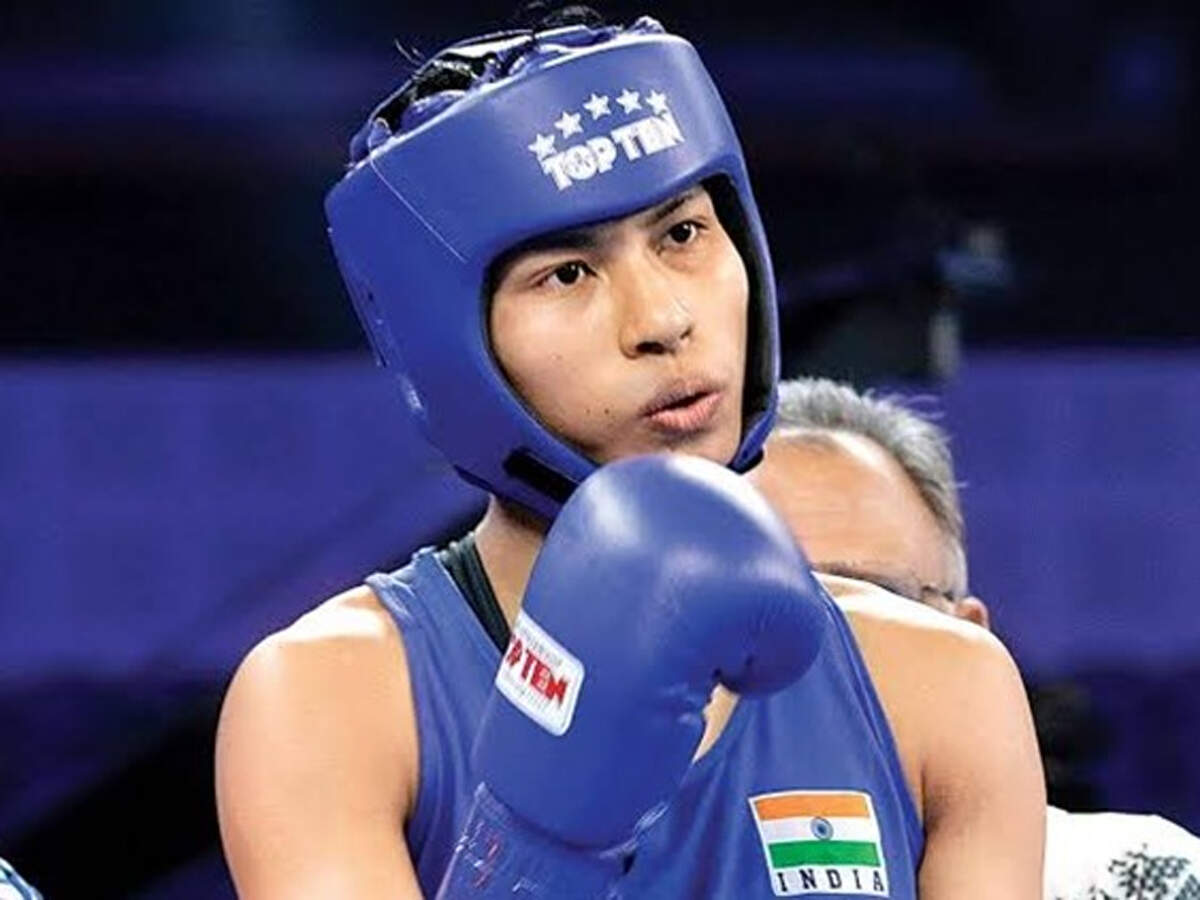 She was also awarded with Arjuna Award for boxing last year for her excellent bronze medal wins in 2018 and 2019 World Championships simultaneously.
Lovlina is now the third Indian to win a medal at the Olympics after Mary Kom and Vijender Singh. Her aim to win the gold in 2024 Olympics.
Here is her first public tweet after her match today,
I am grateful to everyone for your love and support. ?? pic.twitter.com/M3BZ5FvpCS

— Lovlina Borgohain (@LovlinaBorgohai) August 4, 2021
We wish her nothing but the best and also congratulate her whole heartedly for her epic first medal win.
If you wish to contribute, mail us at admin@chaibisket.com
Up next on Chai Bisket
Padma Shri Neeraj Chopra Story: From Bringing Gold To India After 13 Years To Padma Shri
Up next on Chai Bisket
Meet The Resilient Women Of Our Indian Hockey Team & Know Their Inspiring Stories
Up next on Chai Bisket
Meet The Hair Stylist, Gundu Boss 'Aalim Hakim' & His Viral Hairstyles
comments
Tags:
assam
,
boxing
,
boxing olympics
,
bronze medal
,
lovlina
,
lovlina borgohain
,
olympics
,
olympics 2020
,
olympics bronze medal
,
tokyo
,
tokyo olympics
,
tokyo2020