The Song You Know, The Interesting Story You Don't: Instagram Reels' Most Viral Song Love Nwantiti By CKay
Thanks to the Internet, we see new trends and new music going viral every other. Instagram lo reels launch aina day nunchi ippatidaaka chala viral tunes vintu ne unnamu, vaatiki attached videos chustune unnamu. Old and new music has been discovered and caught in the limelight in recent times. One of those musical tunes is "Love Nwantiti" by CKay. If you are someone who spends a considerate amount of time on Instagram, you must've definitely come across this tune in recent times. This song hit the internet and now is everywhere.
Nigerian singer CKay 2019 lo record chesina ee song, recent times lo TikTok inka Instagram valla baaga viral aipoindhi. India lo baaga popular avvadam tho paatu, konni weeks loone ee song world lo most shazamed song ga, Africa lo the biggest hit gaa standout aindhi. The song also stands to be the most used song for videos on TikTok.
Ee song lo miru notice chesthe, oka word baaga repeat avthu untundi. That word is Unlee. Many people in India call the phulle, which adds a totally different meaning in Hindi. The singer CKay said that the word is not derived from any language at all. He came up with the word while freestyling and thought the word sounded great. The word is more like an exclamation like "damn", "OMG".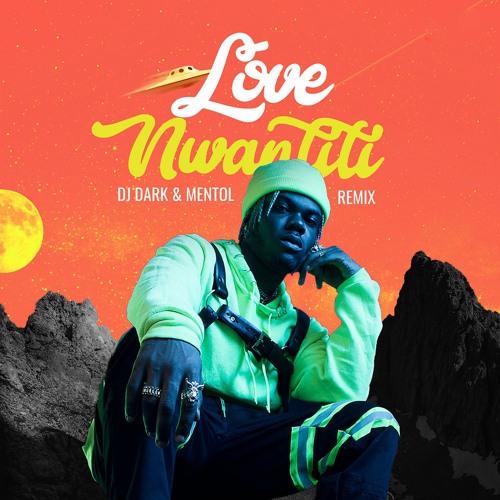 Ee song tho singer ki chala international fame ochindi. CKay is the first african artist to appear on the top 25 lists for Bloomberg's Pop Star Power Rankings. The lyrics of the song is a language that his tribe speaks. Igbo, a south-eastern Nigerian language. "Love Nwantiti". To translate this word's meaning to English, this means "Small love". Oka couple ni chusi, valla madhya lo unna love ni chusi, manaki oka manchi cute feeling ostundi kada, the word Love Nwantiti defines that feeling.
The music foundation and the instruments played in this song were very aesthetic that has a totally different approach. 40s 50s lo create aina guitar music, Hawaiian jazz inka Spanish jazz di oka mixture plus African rhythms tho ee song ni tune chesaru. Ee song ni vere chala languages lo remix chesi upload cheyyadam tho reach 10 fold increase aindhi.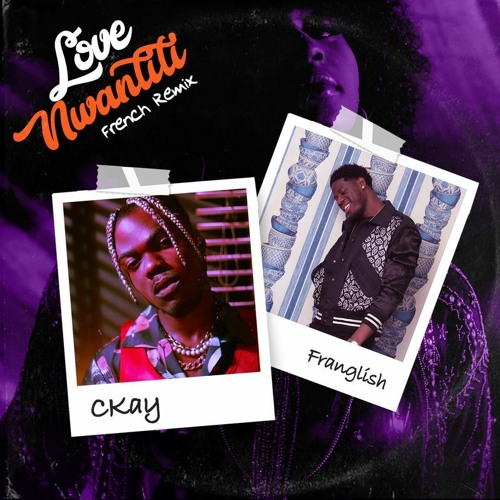 Mauritius DJ, DJ Yo, dini acoustic music version ni remix chesi illegal ga upload chesaru. But by the time CKay and his team realised it, the song was already on Top 50 on Shazam. But when the team reached out and reclaimed the song and the next day the song became No. 1 on Shazam.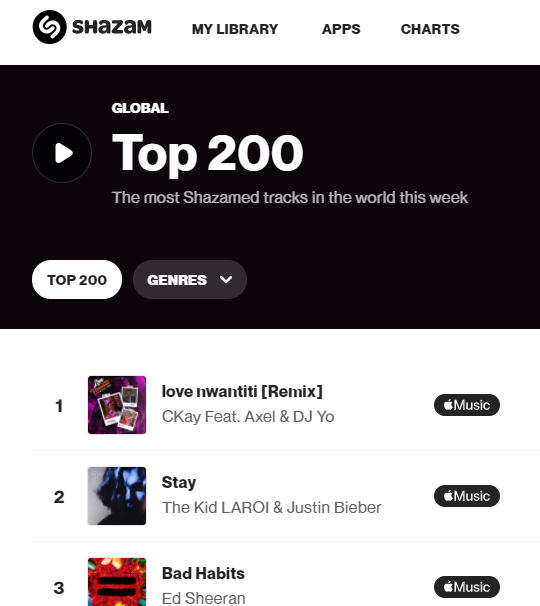 Because of the internet, there is no language barrier for art and music now. Good music and great pieces of art are being appreciated and loved by everyone everywhere. Ee tune ni Instagram lo chala mandhi Chala ways lo use chestunnaru. Cooking videos, travel videos, dance videos, and whatnot.
Ckay from Nigeria..

Yohani from Sri Lanka..

Rocking all over India ??

— ChaiBisket (@ChaiBisket) October 26, 2021
The amount of love the song and received and the fame and appreciation the singer CKay has received are truly amazing. The internet is proof that talent can never fade out neither can it be ignored. We can't wait to discover more of such talents.
If you wish to contribute, mail us at admin@chaibisket.com
comments
Tags:
CKay
,
instagram
,
internet
,
reels
,
talent