Meet The Power Ladies Of Our Mothers' Age Who Won Us A Gold In Lawn Bowls At CWG 2022
Lawn Bowls. Manalo chala mandhi ippativaraku ee name vinatledhu. Asalu ee name tho oka sport undhi ani, mana Indians international level lo ee game aadutunnaru ani assale teledhu… Commonwealth games 2022 lo gold medal geleche varaku.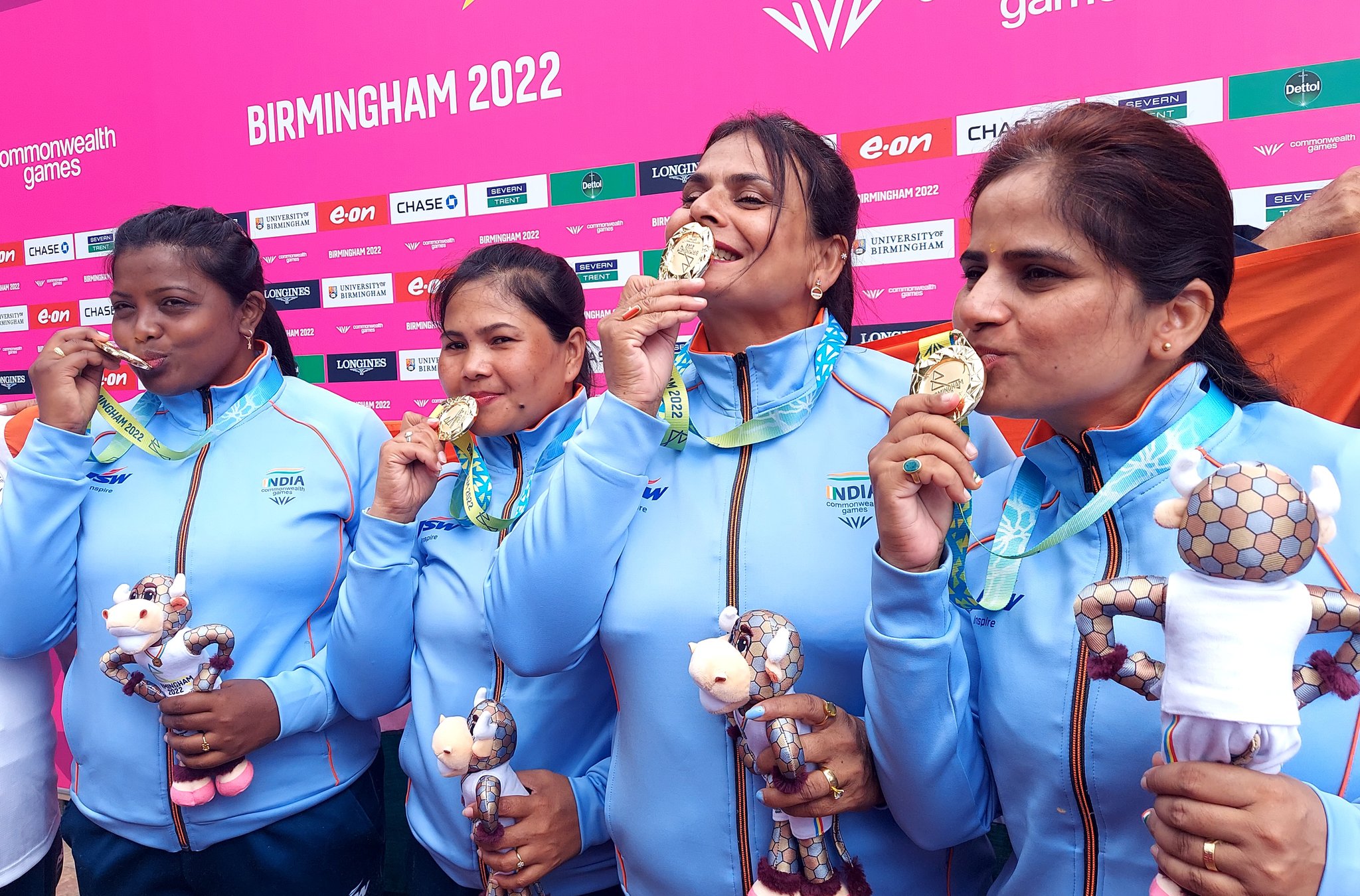 Lovely Choubey, Rupa Rani Tirkey, Pinki, and Nayanmoni Saikia. Four chala talented ladies' mana country ni represent chesi, last daaka vachi, finals lo South Africa ni beat chesi gold medal kottesaru. Enno years nunchi proper infrastructure inka support lekunda, ee level daaka reach aiyyaru. Ee players stories chuddam randi.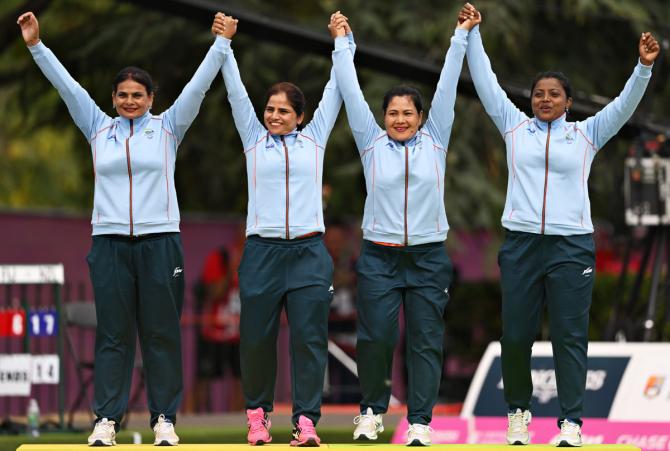 Lovely Choubey
The 42-year-old lady from Ranchi, Jharkhand comes from a middle-class family where her family worked in Coal India and mother, a housewife. Chinnapati nunche sprint inka long jump lo participate chesthu unna Lovely, injuries valla tana field career ni continue cheyyalekapoyindhi.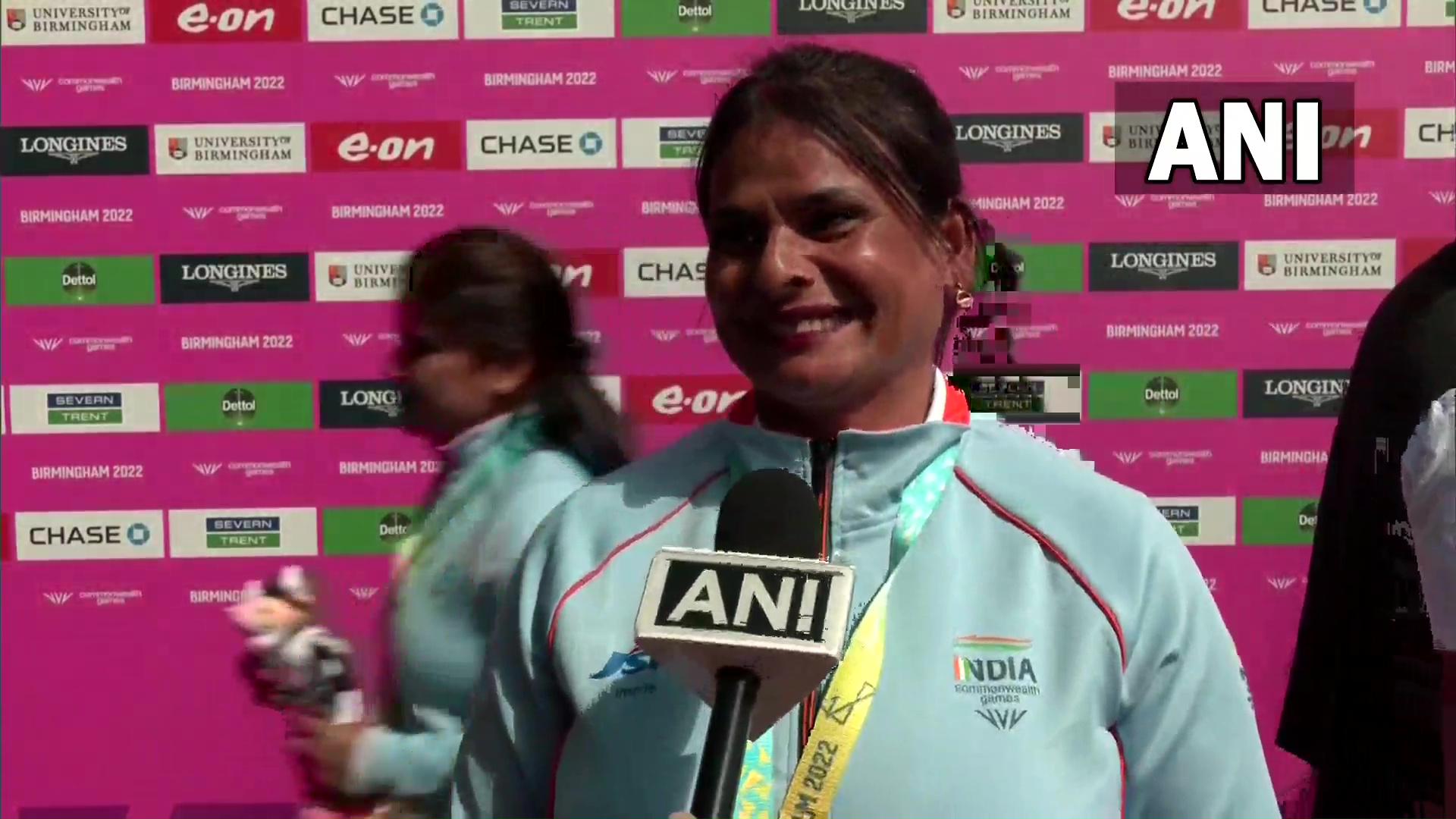 Jharkhand Police lo constable gaa join aiyina, sports lo career establish cheskovali ane determination maatram poledhu. Aa time lo Bihar first-class cricket umpire inka lawn bowls coach Madhukant Pathak gaaru Lovely ni lawn bowls try cheyyamani suggest chesaru.\
It clicked. 2008 lo first lawn bowl nationals gelc=ichi 70,000 rs gelicharu. Aa moment loone lawn bowl ni career la choose cheskoni, enno medals bag chesi, honours earn chesaru.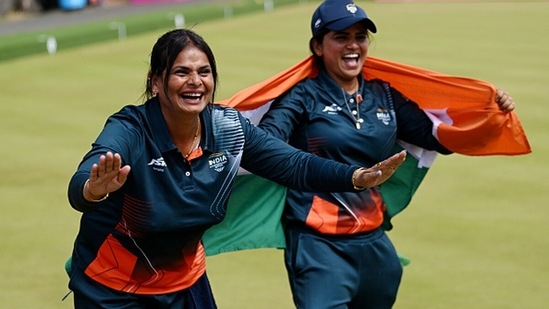 Rupa Rani Tirkey
Rupa is a 35-year-old from Ranchi is a former kabaddi player. State government stipend kabaddi kanna lawn bowls players ki ekkuva istharu ani lawn bowl ki shift aiyyaru Rupa gaaru.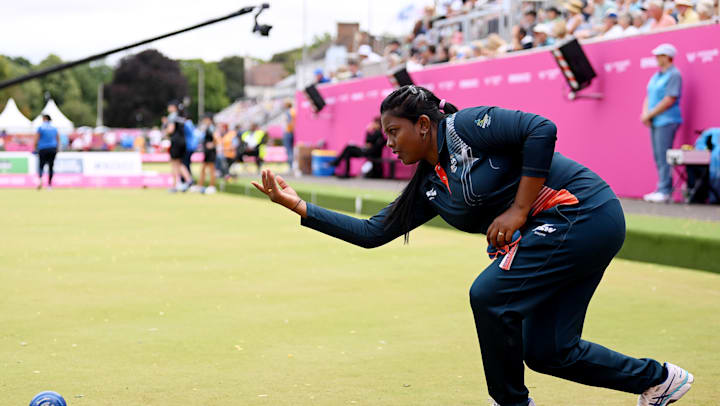 2010 Commonwealth games nunchi ippatiki varaku anni games lo India ni represent chesi chala medals bag chesaru. Ee game ki oka recognition tepinchadam tana goal. 2020 nunchi Jharkhand government lo District Sports Officer ga work chesthu, ippatiki India ni internationally ga represent chestunaru.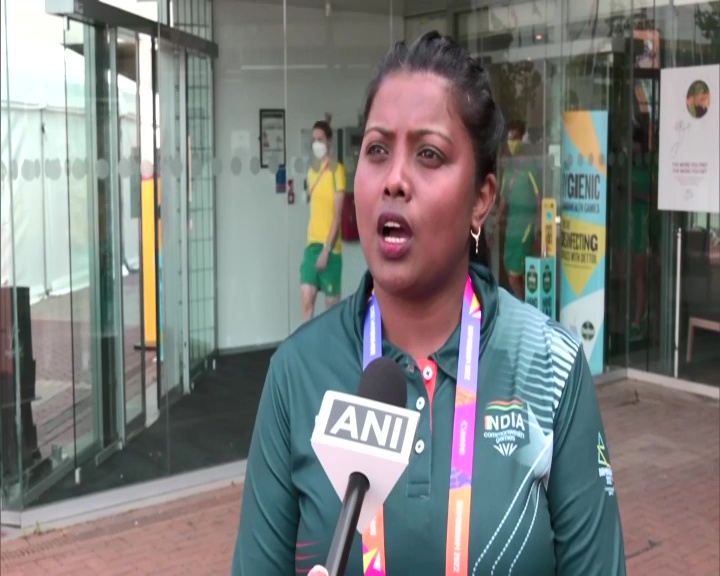 Pinki
The 42-year-old lady from Delhi has a sports degree from Delhi University and a sports diploma from SAI Patiala. Cricket fan, inka Sachin fan avvadam tho, sport nerchukoni Delhi Public School, RK Puram lo PE teacher la work chesaru.
2007 lo valla school ground ni practice venue laa choose cheskovadam tho, first-time lawn bowls gurinchi vinnaru. Situation inka fate tho, adhe national team lo first time participate chesi, silver medal gelicharu. Appatiki ippatiki enno medals gelichi, championships oodipoyaru. But constant ga adhe school lo sports teach chestaru.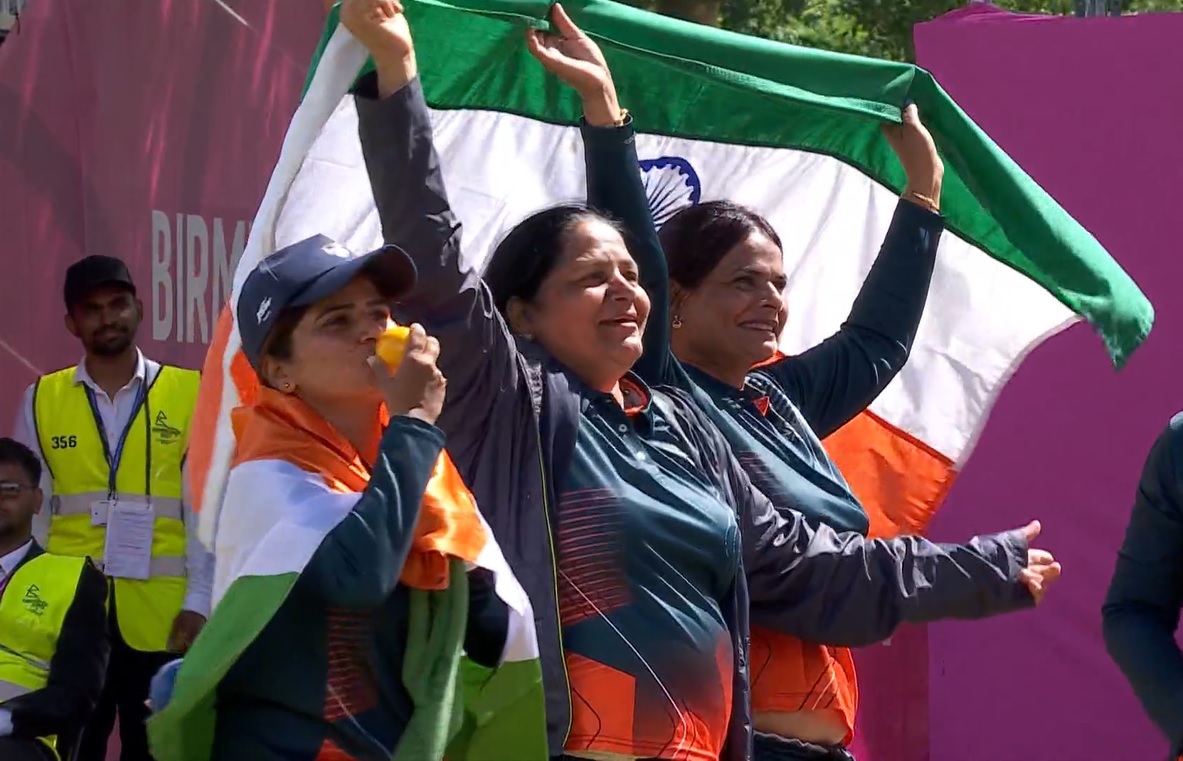 Nayanmoni Saikia
The 33-year-old daughter of a farmer is the youngest in the team. 2011 nunchi Assam Forest Department lo officer gaa work chesthu, pelli cheskoni oka daughter tho unnaru. But game valla daughter ki ekkuva chudaleka, chala family time ni sacrifice chesaru.
Weightlifting tho career start chesina Nayanmoni, leg injury valla lawn bowls ki shift aiyyaru. Enno championships lo participate chesi India ki chala medals tiskocharu.
Congratulations to Lovely Choubey, Rupa Rani Tirkey, Pinki & Nayanmoni Saikia for doing the unprecedented by winning the gold medal in lawn bowls at #CommonwealthGames! Your resolve in the see-saw battle for victory in the finals made the country proud and inspired every Indian.

— President of India (@rashtrapatibhvn) August 2, 2022
Everyone's story is intense, everyone's story has a lot of struggle and everyone's story is worth knowing and appreciating. Only congratulations and good luck to these amazing women and we hope lawn bowls get a lot of recognition through this.
If you wish to contribute, mail us at admin@chaibisket.com
comments
Tags:
commonwealth games 2022
,
gold medal
,
group sport
,
lawn bowls