Types Of Situations We Encounter If We Visit Koti In Hyderabad
Oka 3 days Hyderabad trip ki osthe Charminar,Tankbund,Golconda chuskuni vellachu , adhe oka 10 days ki osthe Koti matram pakka visit cheyalsindhe, Battalu nundi Cheppulu daka , Books nundi Fruits daka okata renda , ala cheppukuntu pothe list epatiki agadhu ,Oka low budget Bada Shopping mall ani cheppukovachu , kani ikada kuda vichithra situations and experiences eduravthai , avanni oka list lo chesi pettamu , Lets check them out.
Andarni satisfy cheyalate kastame mari
Adugu pettadame alasyam medha padipothar ma dagara tiskondi , ma dagara tiskondi ani , fan following anukodam tappa inkem cheyalem, Villu piliche pilupu ki avasaram lekapoina velli kone position kuda osthundi apudapaudu , vallani badha pette udhesam leka.
Books ka adda
Oka underground tavvesi mari ammutharu , 1st hand books , 2nd hand books , rent ki Intermediate , UPSC , School ki okata renda enni categories kavalante anni , book per cheppandi best possible rate lo meeku dorkuthundhi , Valla books collection chusaka book lovers be like
Networking
Ikada mamulu network kadhu , Nassar bhai dagara lekapothe Salim bhai dagara untadi , akada kuda lekapothe pandu anna dagara , oka 2 streets motham phone through connected untaru, mik kavalsina book kani material kani adagadam varake me responsibility , Cheruvu lo chepalu vala vesinattu villa network motham search chesi results tiskostharu..
Bargaining
Vadu 550 chepthadu adi common , kani adhi meru 120 ki tiskovali adhe magicu.
Beram adagadam rakunda koti ki velli sabya samajaniki em message iddam ani..
Shopkeeper: 1000
Me: 200
Shopkeeper: 500
Me : 250
Shopkeeper:300 final
Me: 270 final pack chesesey annay
Happy ending chalo…oka padhathi oka vision oka planning important ikada
Panipuri Bandi
Panipuri entha taste untadho , adhi tinalante waiting kuda adhe range lo untadi.Gaint wheel motham fill ayye daka wait chesinattu oka 5-6 members oche varaku wait cheyalsindhe , apati daka "bhayya pyaz bhayya pyaaz " antu wait cheyadam tappa inkem cheyalem.
Meanwhile my reaction be like : Ante nuvvu panipuri vese antha varaku plate ila pettukuni nunchovala?
Low Budget Adda
Podhunne lechi manchi breakfast chesi full energy tho sanchi pattukuni velli , evening ki sanchi nimpukuni ravadame.Athagarini impress cheyadaniki ninja technique.Battalu nundi Cheppulu daka , Quality nundi Quantity daka annitiki idhe adda, Ammailaki bangles , matching dresses , ornamaents inka cheppukuntu pothe list epatiki agadhu, aalane abbailaki caps ani trimmerlani , battalu shoes, All mix fruit juice laga oka bada size low budget Shopping mall ga cheppachu.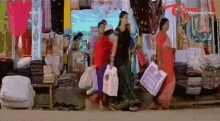 Busy streets
Ipudente corona valla konchem gap anna kanipisthundi kani , vintage koti at 4pm – 5pm oka mini jathara ,isuka vesina raladhu , techukunna pillalni jagrathaga chuskovali , communicate cheyalanate loud voice undali , annitikante mukyanga confidence undali ,annitikante important, kanti choopu target vellalsina shop medha undali.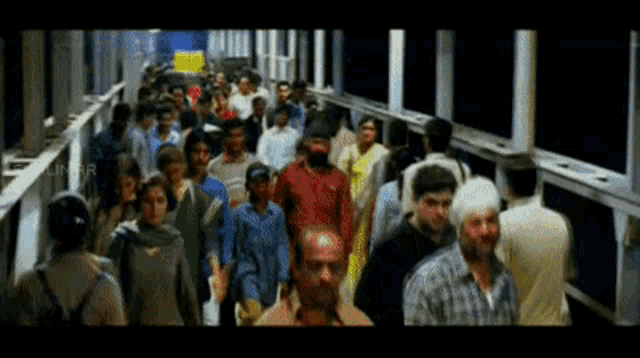 The real window shopping space
Opika undale kani best select cheskochu , sarigga vinandi meeku opika unte akada unna kuppal kuppal battallo quality , feasible rate ivvani unna mnchi clothes dorukuthai , All you need is a strong will and passion to find the best clothes , gattiga cheppalante brand showrooms lo dorakani colours sizes and fabrics kuda untai so if you are a shopping freak , velli kummeseyandi cheptha
Koti Market – Ichata anni options available
Fruits , Spectacles , Pingani cups , Ornaments okata renda vichalavidiga varasaga untai shops , vethukunodiki vethukunantha
Pro Tip : Cash carry chesthe time save cheskochu , ikada signals konchem weak anamata.
Gokul Chat :
Shooping antha aypoyinaka prashantanga , ante konchem crowd untadi anukondi famous mari , manchiga Gokul chat lo chat tinesi intiki vellipodame.
Vititho patu inka chala experiences meeru experience chese untaru , avi kinda comment cheyandi , edanna crazy experience unte do let us know .
If you wish to contribute, mail us at admin@chaibisket.com
Up next on Chai Bisket
Scenes Of Software Employees After Long Gap Of Holidays
comments
Tags:
bragainingmemes
,
bramhimemes
,
gokulchat
,
Hyderabadplaces
,
KOTI
,
kotiinhyderabad
,
kotimemes
,
placestovisitinhyderabad
,
typesofsituations
,
windowshopping