12 Facts About Khammam That Need To Be Brought To The Limelight!
Of rich heritage and ancient culture, of prominent leaders and pioneering artists, Khammam is a district that gets lesser attention than it deserves. With history crawling back to the early humans and with its extensive contribution to the state's revenue, there are just too many things that need to be known about this place. And Chai Bisket wants to share with you the awesomeness of Khammam that blew us away! Here goes!
1. Khammam's name was earlier derived from the name of the ancient temple 'Narsimhadri', believed to be existing since Treta Yuga.
2. The Revolution for a Separate Telangana was born here in 1969. It started with a student agitation began at Palvancha in Khammam district.
3. Built in 950 A.D., Khammam fort has been in possession of both the native Kakatiya Kings and the migrated kings of the Qutub Shahi and Asif Jahi dynasties.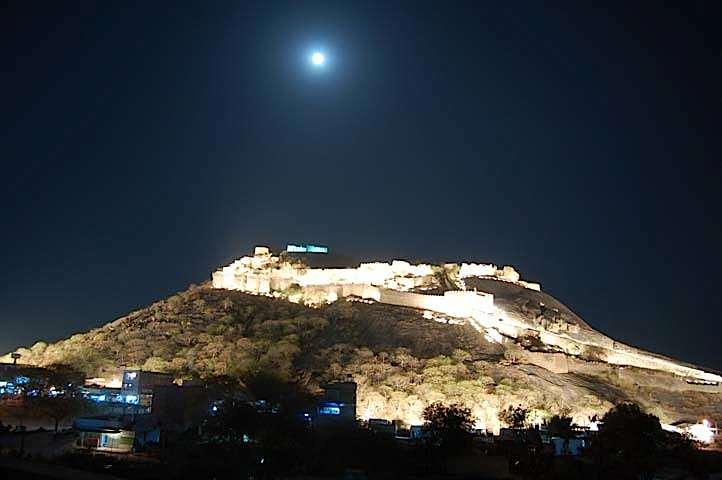 4. Being at the border of Telangana, its population flaunts both Telangana and Andhra traditions actively and equally.
5. You've definitely heard about Coal town of South India, Kothagudem. If you haven't, then you probably failed Social Sciences in school.
6. Prehistoric rock paintings were found near Neeladri konda of Khammam. A Megalithic site on the campus of Government Degree College has yielded pottery and skeletal remains.
7. Khammam is one of the leading districts of the states of Telangana and Andhra Pradesh in total forest coverage.
8. Who doesn't know Bhadrachalam, the most popular temple OF Lord Rama in the country! It holds crowds as large as 3 lakhs just during the Kalyanam every year.
9. Khammam is the only district to produce commercial scale cashew in Telangana.
10. It also is the fastest growing horticulture hub in the state.
11. 80% of the entire Koya tribal population is known to be living in the Dandakaranya forests. of Khammam.
12. Chandhala Kesavadasu the first lyricist in the history of the Telugu Film Industry, was born in Jakkepalli Village of Khammam.
We enjoyed the ride through Khammam. If there is anything you feel we missed, share the knowledge with us! We would love to know!
If you wish to contribute, mail us at admin@chaibisket.com
comments
Tags:
bhadrachalam
,
khammam
,
places to visit khammam
,
telangana
,
telangana state