Everything About Jio-BP's India's First Mobility Station That Offers Everything From Premium Fuels to Electric Charging Points
We live in a world where every day we get to experience something new and learn something new. And today stands for one such day. Today stands to be the day the first mobility station has been launched in our country. Reliance Industries Limited inka Bp's fuel and mobility kalisi start chesina joint venture, Reliance BP Mobility Limited (RPML) eroju valla first Jio-Bp branded mobility station ni Navde, Navi Mumbai lo launch chesaru.
Indian market lo fuels inka mobility value chala rapid gaa grow avthudhi. And in 20 years, it is expected to be the fastest-growing fuel market in the world. Hence, the launch of world-class mobility stations is going to help in the advancement of technology as these mobility stations have a lot to offer that is going to satisfy the growing demands and the customers' needs.
Ee mobility stations multiple fuelling choices ni customers ki provide chesthu, oka world class retailing experience inka costumer friendly environment ni build cheyyadaniki aim chesthundi. These stations are going to provide everything a customer needs when on the road.
And for the first time in India, regular fuels kakunda additivised fuel ni extra cost lekunda provide chestunnaru. This fuel is going to contain internationally developed 'ACTIVE' technology, which will form a protective layer on the critical engine parts to keep the engines clean.
Already exist avtunna 1400 petrol pumps ni Jio-Bp tho rebrand chesthu, coming months lo oka wide range lo customer value provide chestunnaru. Locations kuda customer convenience ni suit avthu pettadam jarugutundhi.
With this joint venture, the Jio-Bp is in a position to become a leader in fuels and mobility. Reliance ki consumer business lo unna experience, valla hundred millions customers inka Bp ki high-quality differential fuels inka lubricants lo unna global experience tho ee venture chala successful ga run avtundhi ani believe chestunnaru.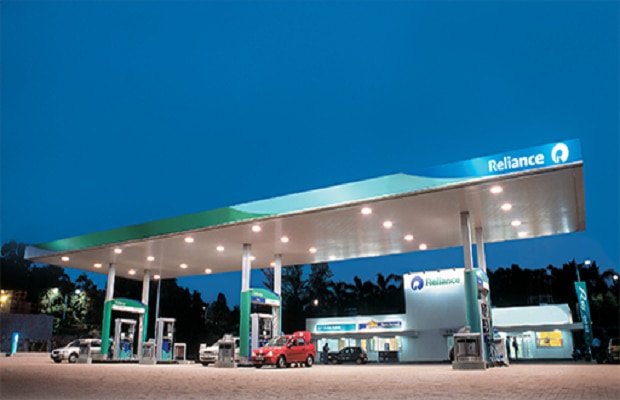 With the EV charging facilities and battery swap stations in their mobility stations, this joint venture aims to be a leading EV charging infrastructure in India. EV charging inka additivised fuel tho paatu refreshments inka food kuda ee stations lo available untayi.
These mobility stations also provide a wide range of customer services to the passengers that are on-the-move travelers. The international on the move brand the Wild Bean Cafe by Bp is partnering with Reliance for daily need items, snacks and confectionery to provide a refreshment to the customers. Ee café lo valla signature coffee tho paatu mana regional inka local food and beverages kuda available undabotunai. Masala chai, samosa, upma, paneer tikka roll, chocolate lava cake, and many more.  
Jio-Bp, Castrol tho partnership chesi, stations lo Express oil change outlets ni kuda supply chesthundhi, Dinitho free vehicle health check-up inka free oil change service ni professional trained experts through provide chesthundi. Prati two-wheeler customer, Castrol lubricant ni Express Oil Change outlets lo konnukunna vallaki oil change service free ga chestharu.
Dinitho paatu, dynamic pricing, instant discounts, happy hour schemes, flexible digital payment kuda implement chestunnaru ee mobility stations lo. Reliance tho already hooked unna customers, digital platforms lo promotions tho ee joint venture ni 21 states lo launch cheyyali ane thought tho Jio-Bp step vestundhi.
With the world growing so rapidly, these technological advances are going to bring the best in developing our country to the best of its ability.
If you wish to contribute, mail us at admin@chaibisket.com
comments
Tags:
electric charging points
,
india first mobility station
,
jio bp
,
jio electric charging points
,
jio mobility station
,
mobility station
,
Reliance BP mobility