Meet The 19 Year Old Jeremy Lalrinnunga, Who Got India Its Second Gold Medal At The CWG 2022
It looks like our athletes in weightlifting are not leaving the commonwealth games without all the medals there are. As we were just celebrating the 4 medals we've gotten since yesterday, India got another gold. And this time it's Jeremy Lalrinnunga, a 19-year-old boy from Aizawl, Mizoram in the category of Men's 67kg weightlifting.
His early life
Jeremy ki chinnapati nunche shiny things ante chala istham. Anduloonu, valla nanna, Lalneihtluanga gaaru sub junior national level competitions lo gelichina two gold medals ante inka ishtam. Tana 5 brothers tho eppudu aa medals tho aaduthu champions laa pretend chese vaallu.
Jeremy deggara unna options, boxing or weightlifting. And Jeremy Weightlifting choose cheskunnadu.
"I thought it would be fun. It seemed like something men should do," he says.
Training years
Jeremy ni 9 years unnappude, inti nunchi dooram gaa training kosam velladu. Training start chesina one-year ke, 2011 Pune lo Army Sports Institute ki select aiyyadu. Inti nunchi dooram undadam tho valla amma food, brothers' weddings ila inka enno Christmas celebrations ni miss aiyyadu.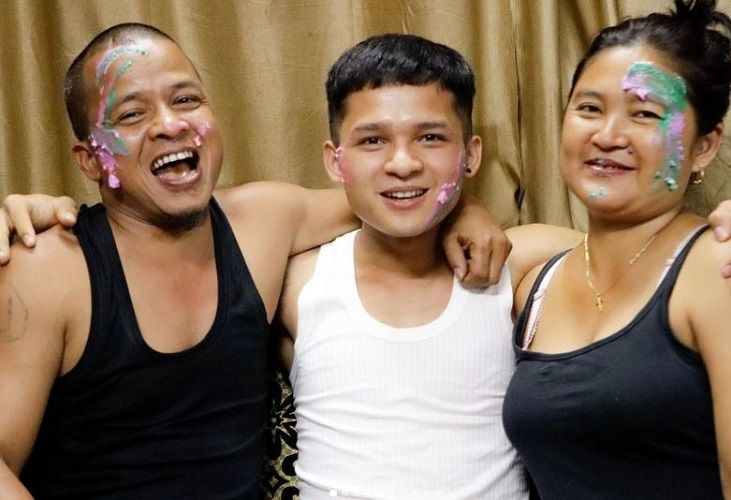 Mizo language tappa vere language teleni Jeremy Pune lo evvaritho matlade vaadu kaadhu. But, Pune ki ochaka Hindi, English inka 2015 lo Patiala lo national camp time lo Punjabi kuda nerchukunnadu.
CWG-22
Tana phone wallpaper ni Commonwealth Gold medal picture tho replace chesi, roju morning levagaane and night padukune tappudu adhi chusi padukune vaadu. And eorju, tanu manifest chesina dream ni reality looke change chesadu.
Jeremy tana first attempt loone 136kgs ni successful ga lift chesadu. Second attempt lo 140 kgs inka third attempt lo 160kgs ni Clean & Jerk category lo lift chesadu. First attempt nunchi last attempt daaka tana performance ni improve chesthu, India ki second gold medal techadu.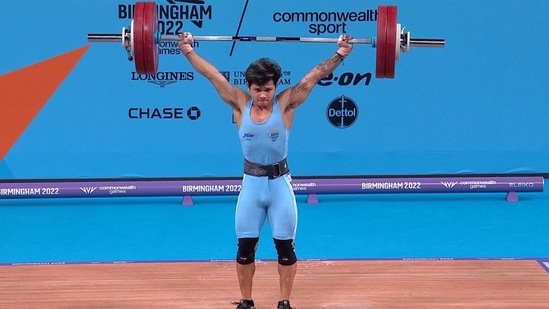 His achievements and claim to fame
2016 lo, 13-year-old Jeremy second youngest in the competition avvadam tho, and Silver medal gelavadam tho international weightlifting community attention ni gain cheskunnadu. 2017 World Championships lo silver medal, inka 2018 Asian Youth Championships lo Silver inka Bronze medal ni gelichadu. Youth Olympics lo oka historic win tho Gold medal gelichi national level lo recognise iyyadu.
Injuries and setbacks
Tana career best shape lo unnapudu injuries tho tana win trail ki oka setback ochindhi. 2021 lo tana back of the knee lo unna cyst ki surgery avvadam tho 2021 Asian Championships and the Junior World Championships lo medals gelavalekapoyadu.
2021 Commonwealth Championships lo gold medal tho comeback iche time lo, inko injury suffer aiyyadu. CWG miss aiyye risk unna… participation cheyyali ane determination, therapy inka pain management tho time ki recover aipoyadu.
Injuries recover avthu, anni setbacks tho comeback ichi just 19 years loone inni wonders chesadu ante, we can't wait to see what he has in store next. Congratulating the champ!
If you wish to contribute, mail us at admin@chaibisket.com
comments
Tags:
commanwealth gold medalists
,
commonwealth games 2022
,
gold medal
,
jeremy lalrinnunga
,
weighlifting