From An On-Rail RJ To Bass Speakers, Here's Everything Special About India's First Private Train
India Railways made another major move to make traveling easier and more beautiful for us as India's first private train service that is implemented under the Bharat Gaurav Scheme took off today from Coimbatore yesterday!
Indian Railway launched the theme-based Bharat Gaurav scheme in November 2021 so that the people from foreign countries as well as from India get to explore India's rich cultural heritage and historical places while it passes through several historical destinations.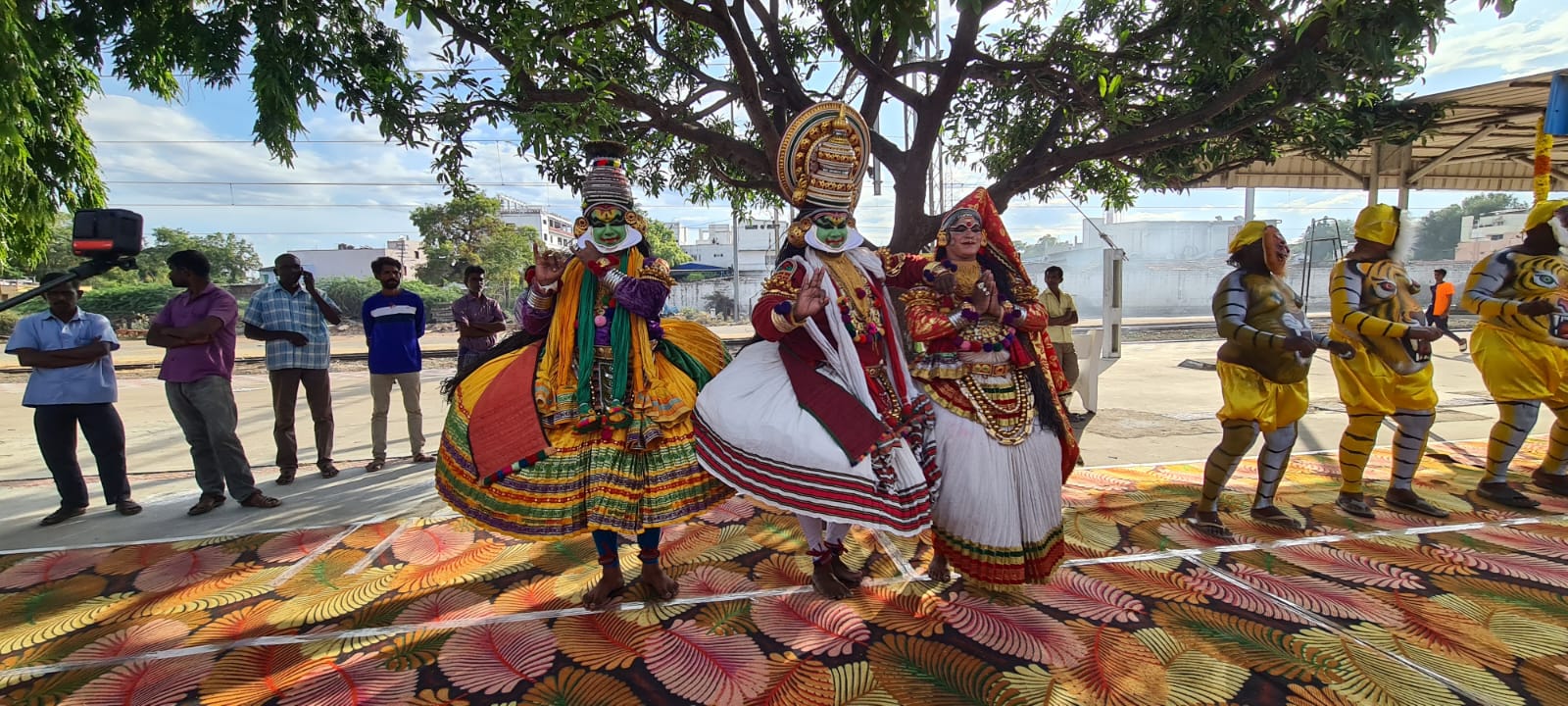 Oka private operator operate chestunna ee Bharat Gaurav train Coimbatore inka Shirdi madyalo veltundhi. Ninna Coimbatore North lo 6:00 PM ki start aina train, Thursday 7:25 AM ki Shirdi reach avthundhi.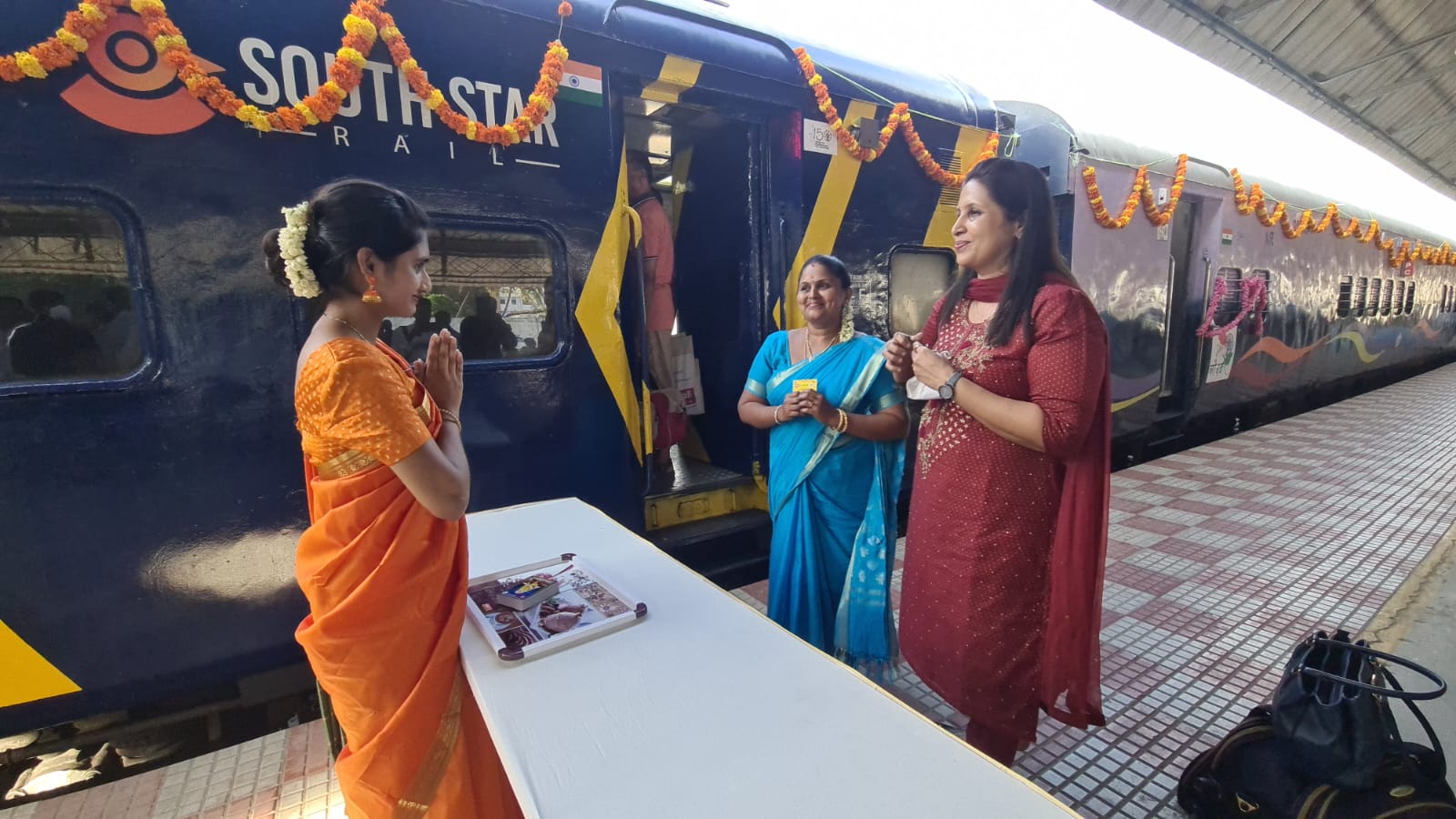 Ee long journey lo train chala stops of aagabothundhi. Tiruppur, Erode, Salem, Yelehanka, Dharmavaram, Mantralayam Road, Wadi and Mantralayam Road station lo Manthralayam Temple darshanam kosam 5 hours aagabotundhi.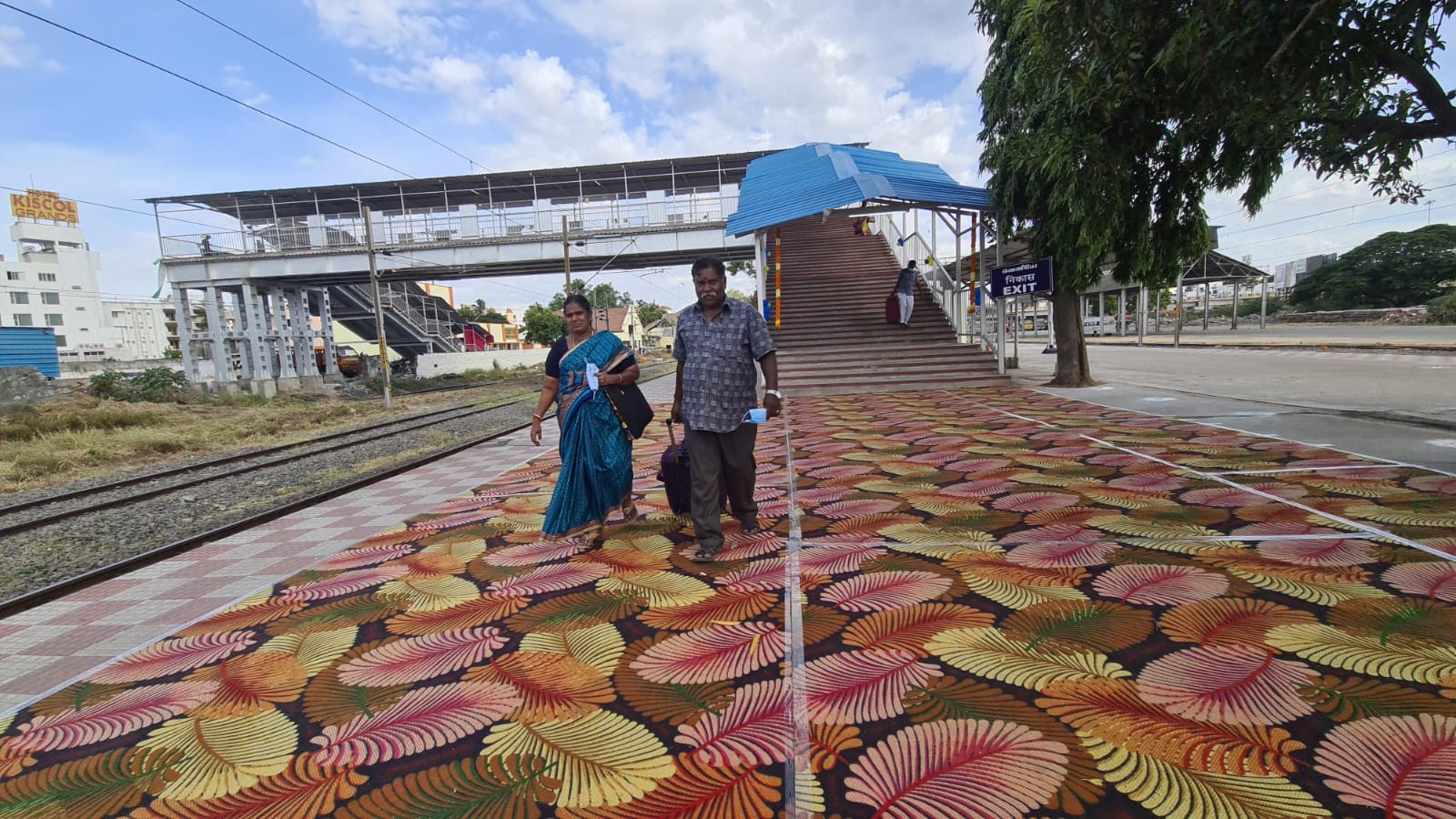 Ee private train lo chalaa features unnayi andhoi. Oka doctor eppudu train loone emergencies kosam available undaru. Railway Police force inka private securities kalisi ee train ki protect chestharu. Daanitho paatu oka electrician, AC Mechanic inka Fire, and Safety Officers kuda train lo onboard untaru.
Total luxury feeling isthu ee train lo branded housekeeping service providers kuda washroom areas ni clean cheyyadaniki eppudu available untaru. Also, traditional vegetarian menus tho experienced caterers kuda onboard untaru.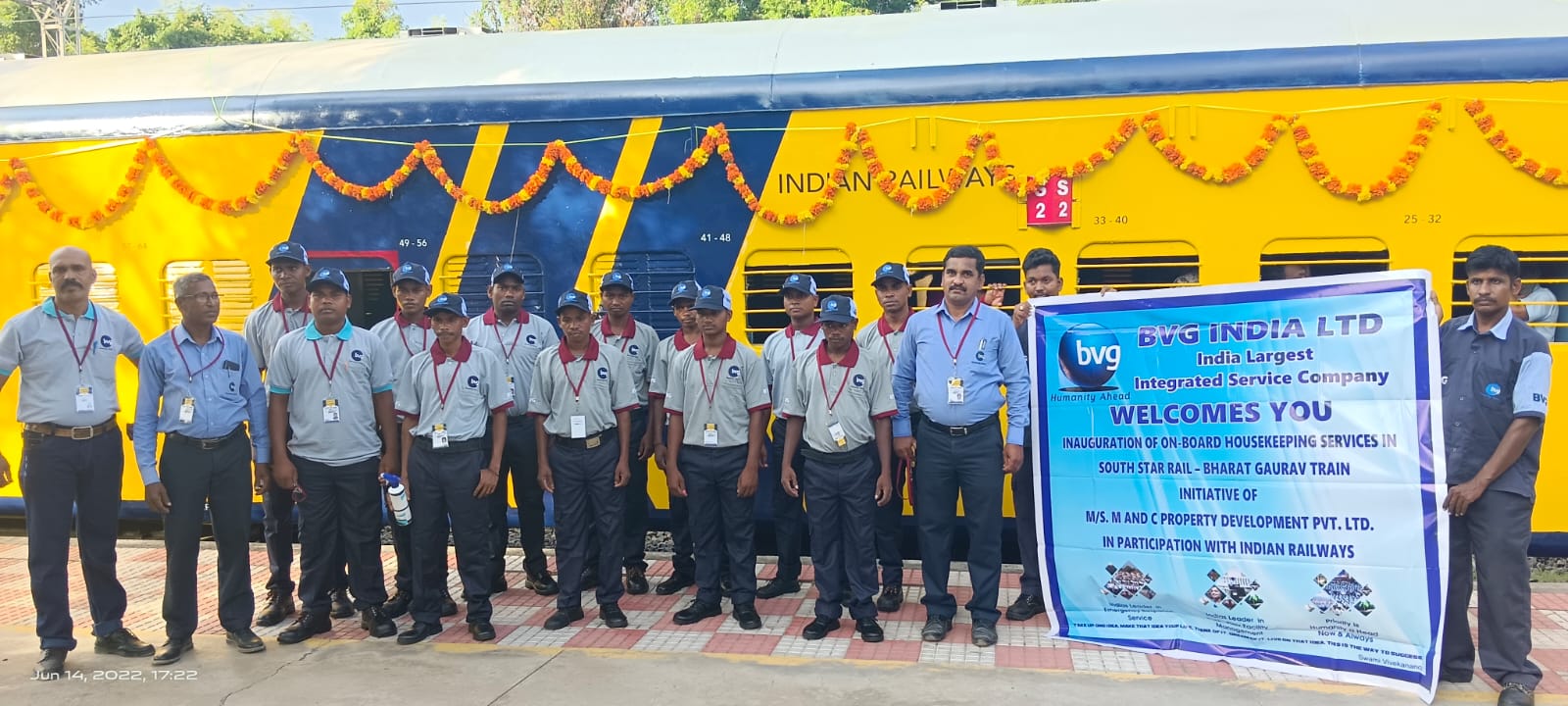 Passengers ni journey lo entertain cheyyadaniki high bass-sounding speakers inka on-rail Radio Jockey ni fit chesaru. Journey pleasant ga jaragadaniki devotional songs, spiritual stories, and live interviews kuda play chestaru. Danitho paatu coaches total ga toxic-free inka smoke-free kuda untayi.
Ee train pricing two different rates lo vastayi. First, just train ticket fare ki pay cheyyadam. Ticket rates are similar to regular train ticket rates charged by Indian Railways charges for the sleeper, third class AC, second class AC, and first-class AC are Rs 2500, Rs 5000, Rs 7000, and Rs 10,000 respectively.
The second option is the package deal. The package fare is about Rs 4,999, Rs 7,999, Rs 9,999, and Rs 12,999 for the sleeper, third-class AC, second-class AC, and first-class AC respectively. The package deal includes transportation from Coimbatore to Shirdi and back, VIP darshan, bus arrangement, air-conditioned accommodation for three members, facilitation by the tour guide, and travel insurance.
This train is everything class and divine as well. Perfectly suitable for family trips and for a serene time!
If you wish to contribute, mail us at admin@chaibisket.com
comments