Indian Army's Prestigious Combat Uniform Revealed: Here's Everything About Our Indian Army's All-New Uniform
Manaki ooha telisinappatti nunchi, army soldiers ni same uniform loone chusthu unnamu. There has been no change whatsoever. But after decades of establishment of the Indian Army, the officials have finally decided to change the uniform. And today, on the occasion of Indian Army Day, the new combat uniform was displayed for the first time in Parade Ground during the Army Day Parade. And this change is indeed special for various reasons.
#WATCH | Delhi: Indian Army's Parachute Regiment commandos marching during the Army Day Parade in the new digital combat uniform of the Indian Army. This is the first time that the uniform has been unveiled in public. pic.twitter.com/j9D18kNP8B

— ANI (@ANI) January 15, 2022
Years old uniform lo unna authenticity ni savor chesthu, kottha technology ni vaadi chala changes ni tiskocharu. The main purpose to change the uniform was always to make it more comfortable and easier for our soldiers. And as planned, mana men and women soldiers ki equally comfortable unde laa ee new uniform ni design chesaru.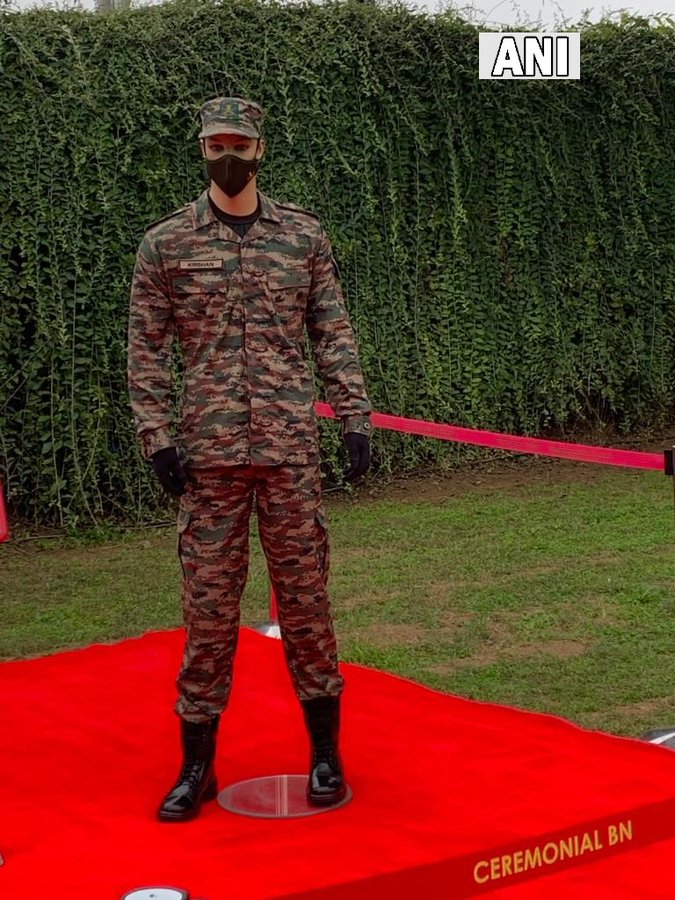 Last year jarigina Army Commanders' Conference lo, mana soldiers' security inka comfort ni consider chesi ee decision tiskovadam jarigindhi. Vere countries army uniforms ni chusi, compare chesi mana uniform ni improve chesaru. Now, our design pattern is similar to the one being used by the US troops.
Association with NIFT
The new combat uniform has been changed with an association with the National Institute of Fashion Technology. A total of 8 people, including students and professors from the institute were involved in changing the uniform. Two and a half years back Indian Army NIFT ni uniform lo changes kosam contact aindhi. And after many discussions and decisions and feedback sessions between both teams, the new camouflage uniform has been designed.
Though comfort was the main cause of concern for the change… a lot of other factors were also equally taken into consideration. Ippati daaka Army lo jungle warfare ki desert warfare ki… ala different occasions ki different uniform eskuni vallu but now ee digital camouflage design anni terrains inka anni seasons ki suitable gaa design chesaru.
Design final avvakanna mundu, 4 different fabrics ni, eight different designs ni inka 15 different patterns ni trial chesi… dani tarvata ee camouflage design final chesaru.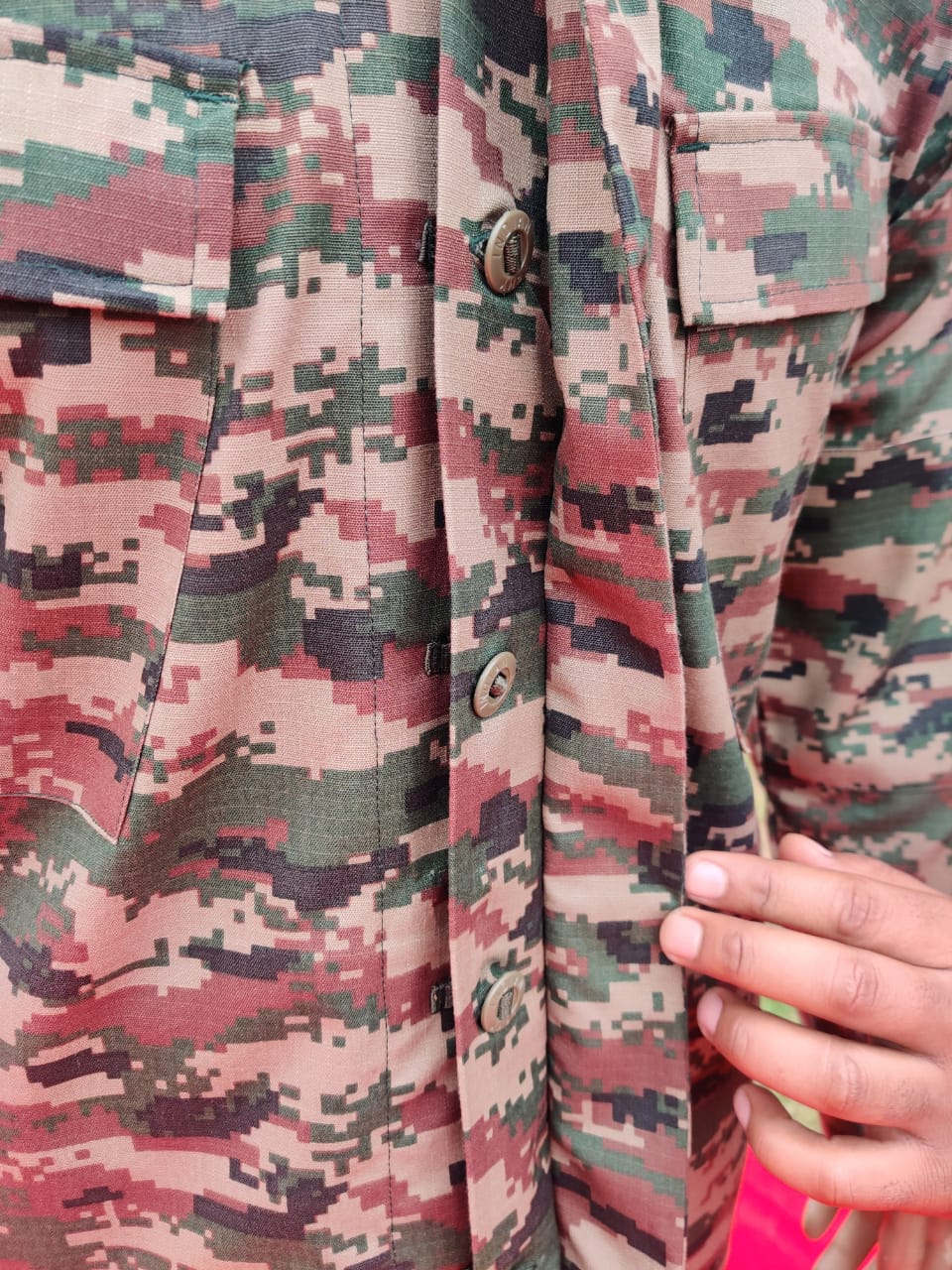 Polyester inka cotton combination tho uniforms lo ey weather condition lo aina comfortable gaa survive avochu, mana Indian Army soldiers. The combination also makes for a lighter fabric. It's easy to dry the uniform as well because of the fabric.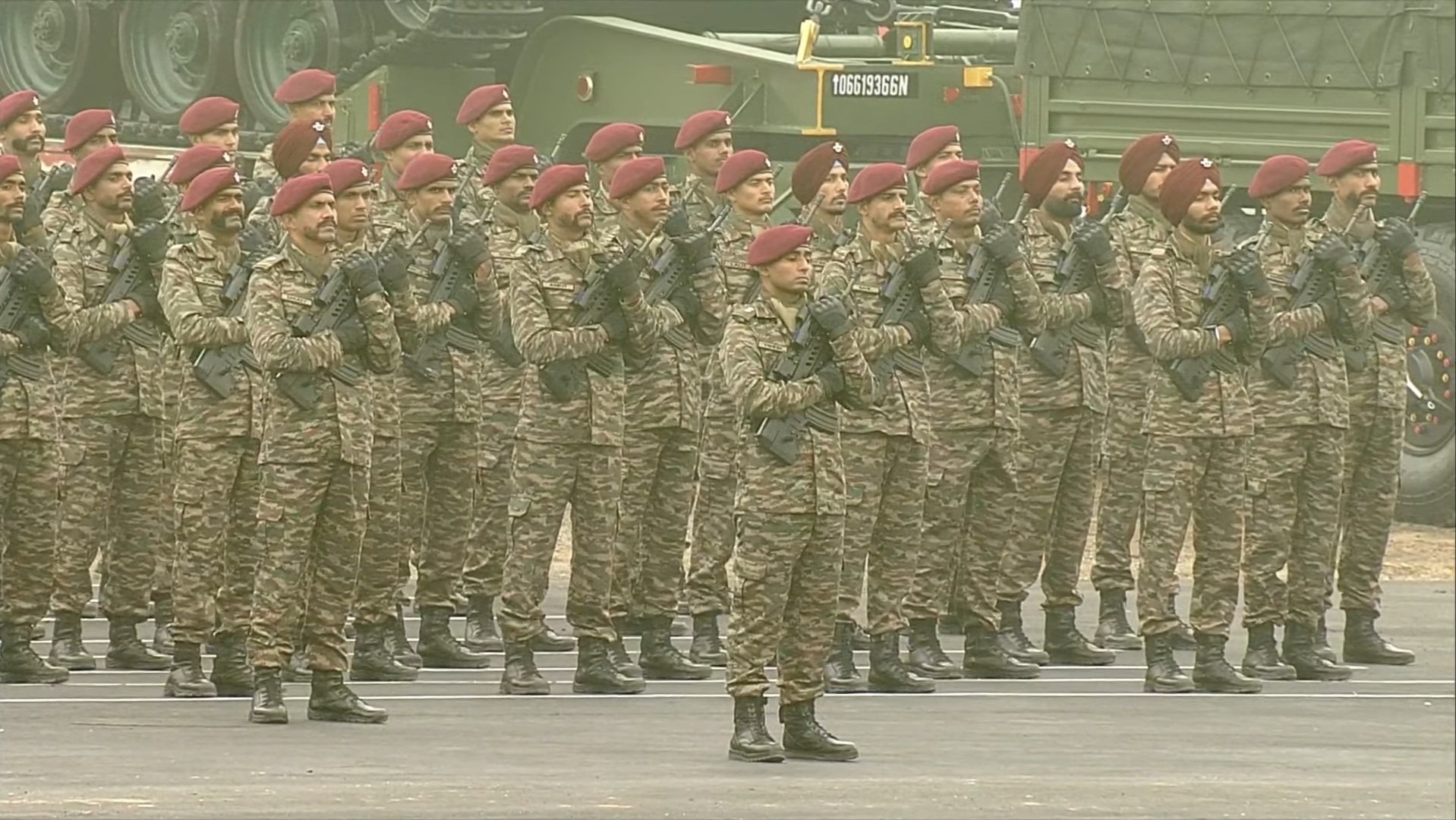 The other major change in the uniform is that the soldiers do not have to tuck in the shirt. There will be a T-shirt inside. The belt will not be seen as it will be under the dress.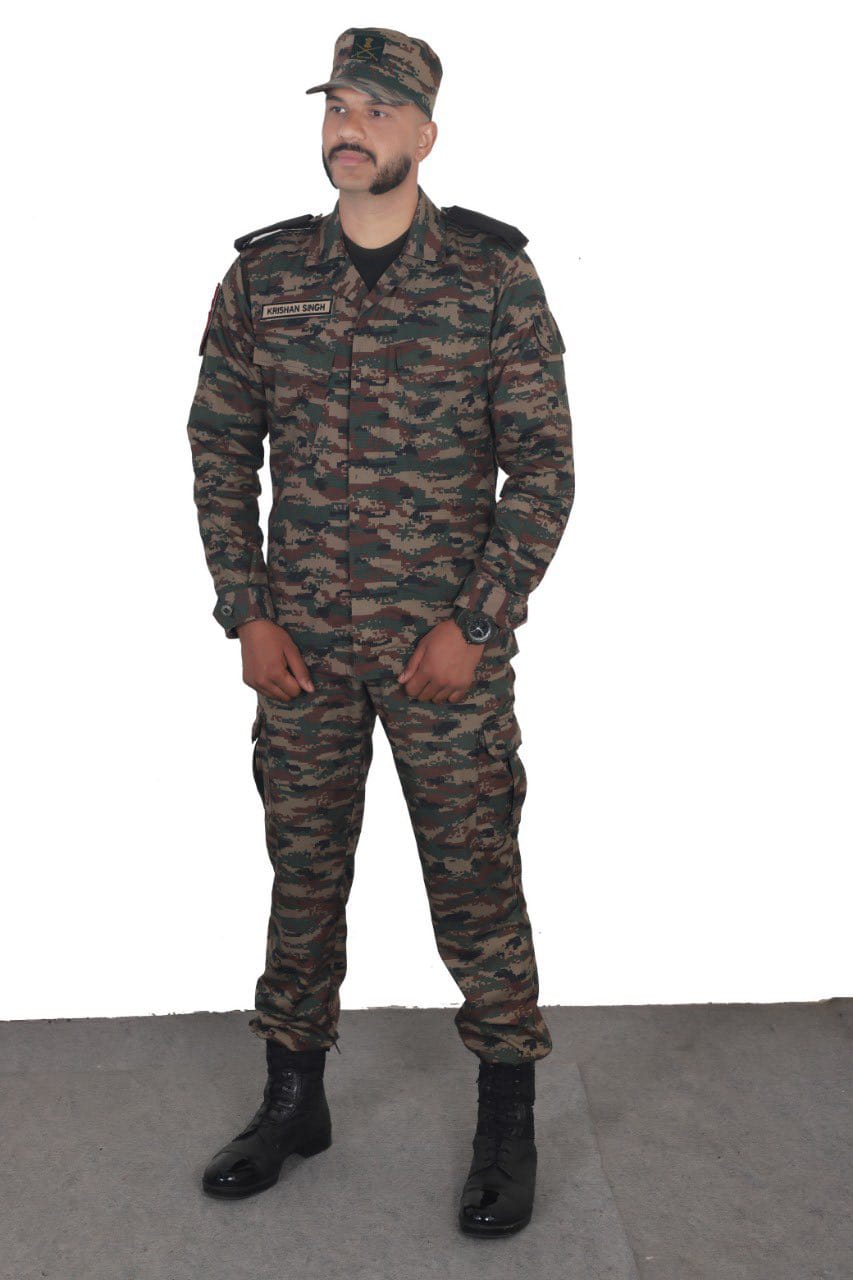 The color combination is of olive green and all the earthly shades of green. Color konchem dull ga unna, mundu design tho fancy zips ni add chesi fashionable gaa chesaru. Ee design ki use chesina pattern, digital disruptive pattern. Women officer dresses ki kuda konni mild changes cheyyadam jarigindhi.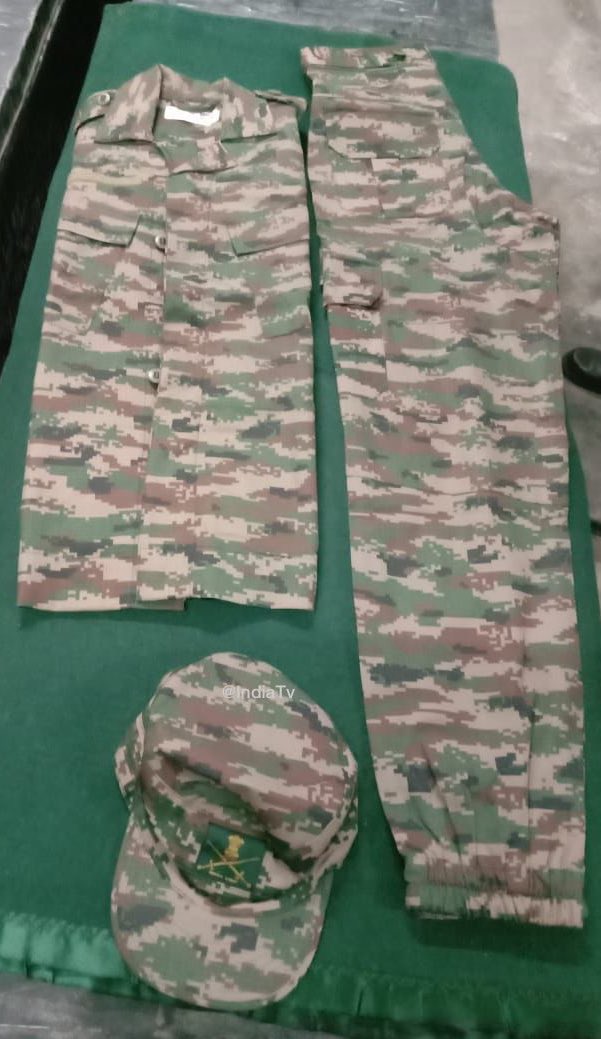 Until yesterday, the uniform has been worn every Friday at the Army Headquarters in Delhi. Every Friday ee uniform esukoni battle force lo unna soldiers ki solidarity chupichdam jarigindhi. Today, on the occasion of Indian Army Day, the whole country saw the new uniform as the parachute regiment was seen marching in it. This new uniform will come to use by everyone by August 2022.
If you wish to contribute, mail us at admin@chaibisket.com
Up next on Chai Bisket
Just Sankranti ఆటలు: How Many Of These Sankranti Special Games Have You Played?
Up next on Chai Bisket
From 2000 – 2021 : How Many Of These Sankranthi Cinemalu Have You Watched In Theatres?
comments
Tags:
army uniform
,
indian army