Everything About The Newly Launched E-Autos From Metro Stations In Hyderabad
Technology has been making our everyday lives easier for decades now. Since Hyderabad launched the metro services, traveling has been so much easier and hassle-free. And adding to it is the new MetroRide that was launched this Thursday to boost the connectivity for Hyderabad metro.
Metro mana traveling ni ease chesina, chala mandhiki unna oka main problem… metro station ki reach avvadam inka metro station nunchi mana desired destination ki reach avvadam. World resources India research prakaram, 38% metro users ki aa first and last-mile connectivity ki oka reliable source undadhu.
Ee problem ni address chesthu, oka affordable inka reliable metro feeder services, Electric auto services ni launch chesaru. Ee autos only metro stations baiyata available untayi. Metro station nunchi 5km radius lo reach avvalsina everyday metro users' problem ni solve chestundhi.
These services are already in operation in Bengaluru, Delhi, and Noida and it now aims to serve over 1 million customers in the first year of operations in Hyderabad. As of now, this service is available only in two metro stations: Parade Grounds and Raidurg. They are planning to extend the services across all the metro stations in the city.
These electric autos are going to encourage more people to use the metro services while will result in the reduction of pollution, and traffic. This eases up the lives of people who travel miles every day to reach their workplace.
Dintlo ride book cheskovadam kuda chala easy. MetroRide ane oka user-friendly app ni download cheskoni, just 2 clicks lo mana ride ni book cheskoni travel cheyochu. And it is also very pocket friendly. With a minimum of just 10 rupees, we can reach our destination.
MetroRide ane oka Bangalore based start-up company, Hyderabad metro rail, L&T, WRI India inka Shell Foundation tho collaborate chesi ee initiative ni Hyderabad lo start chesindhi. Dintlo 30% female auto drivers ni appoint chesi, city lo unna women ki employment provide cheyyadaniki kuda talks nadustunayi.
Speaking at the launch, NVS Reddy, Managing Director of Hyderabad Metro Rail Limited said, "Improving the first and last mile connectivity is an important goal for us. We believe that providing these electric auto services would have a positive socio-economic impact on all stakeholders and make the journey more comfortable for metro users."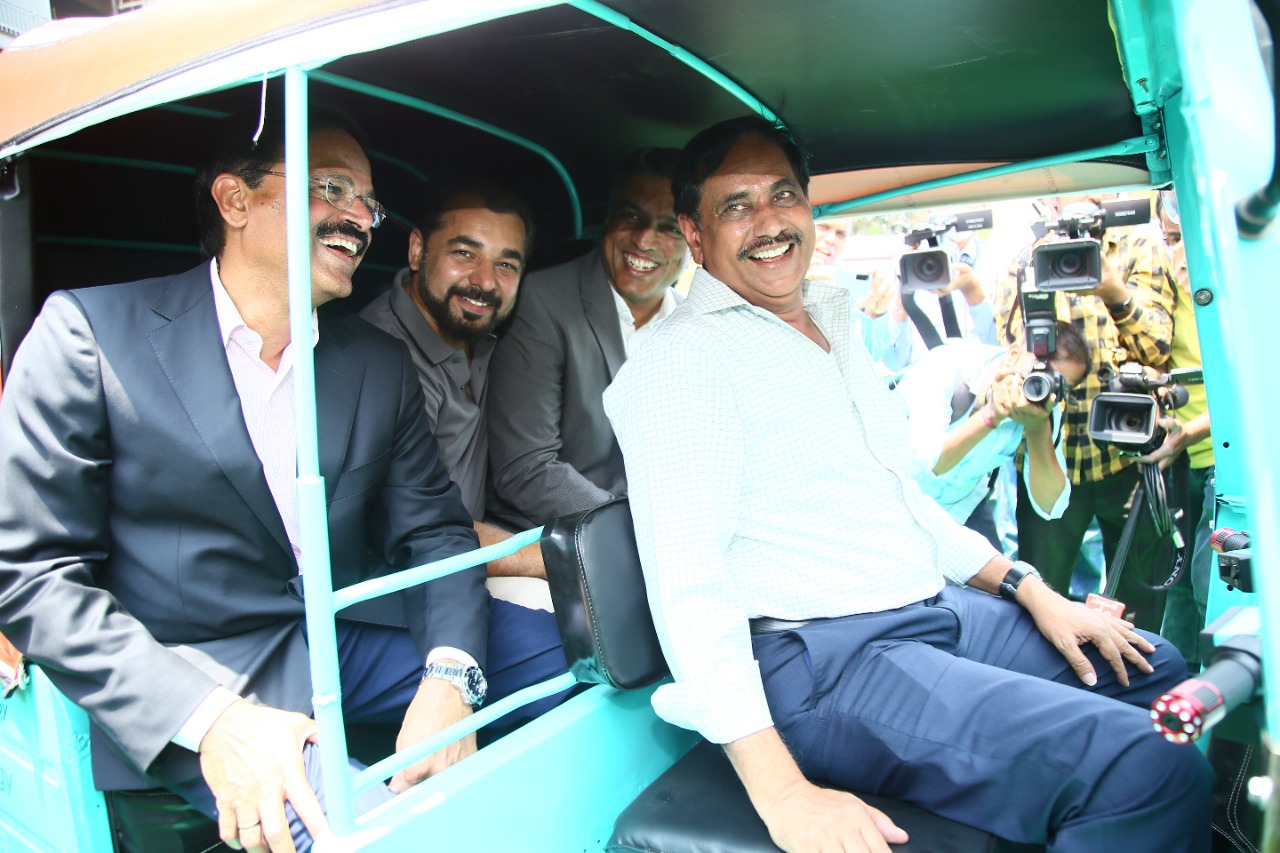 Pocket-friendly, environment friendly and travel friendly. This MetroRide solves almost all problems we face. Let's use it to our best.
If you wish to contribute, mail us at admin@chaibisket.com
comments