Meet Harvinder Singh, The Paralympic Athletic Who Got Home India's First Ever Medal In Para-Archery
Rain rain go away! Medals Medals come this way!! Woahhh! Another day, another three medals. We just bagged a total of 13 medals so far. And today it's Bronze for India. India's ace archer Harvinder Singh created history after winning the Bronze medal in men's individual recurve event at Tokyo Paralympics. It's the first ever medal for India in Para Archery.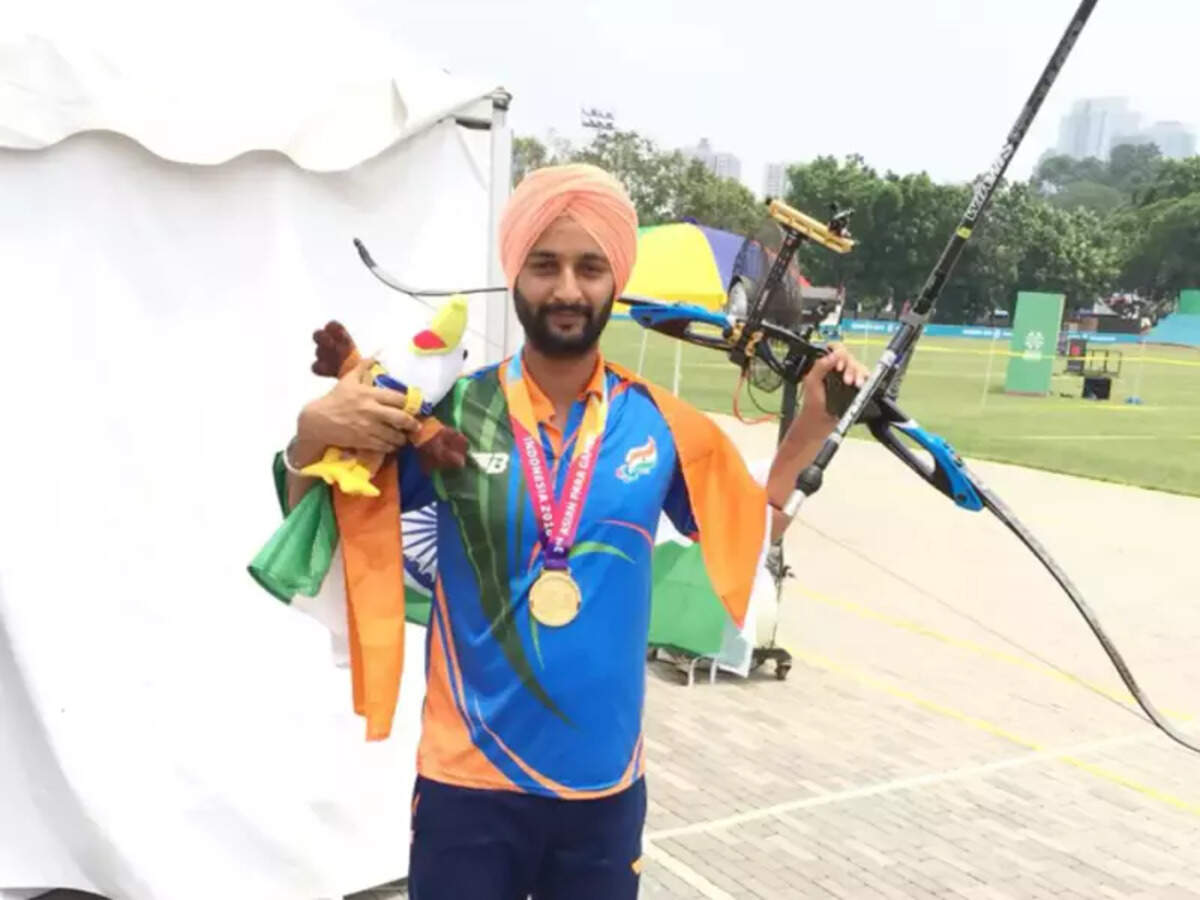 Harvinder Singh, 30-year-old archer, belongs to Ajitnagar village of Haryana's Kaithal district. He was born to a middle class farming family. At the age of one and half, he fell ill due to dengue fever. Valla parents tanani local doctor daggara chupinchi, injection ippincharu. However, it had an adverse effect appatinundi tana legs pani cheyyadam manesayi. 
"Then I accepted my fate because if I'm happy, then I do not need more treatment," Singh said. "I told my parents that I do not need more treatment, I am OK and I accept my disability." – he said.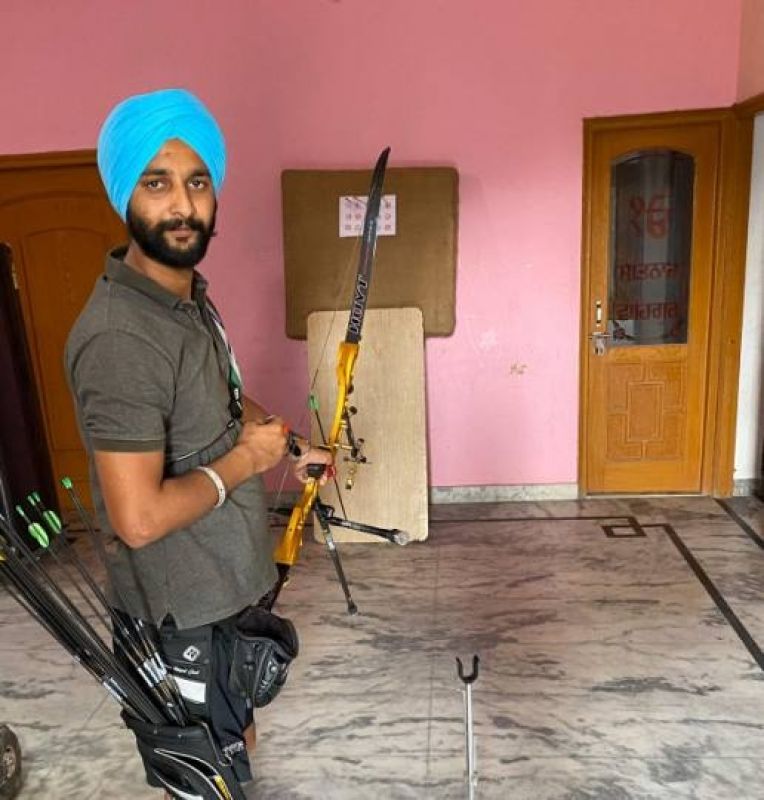 Harvinder is an economics scholar from a Punjabi University in Patiala. Also UPSC examination crack cheyalani tanaki chinnapati nundi unna dream. Harvinder 2012 lo jarigina London Olympics Archery matches TV lo chusthu interest penchukuni, next day nundi Archery lo join ayadu. Harvinder has been repeatedly practicing archery ever since that day. Tanaki oka side degree, inko side archery rendu balance cheyadam difficult ga anipinchedi.
"When we have the morning [training] session, I practice on the ground, then I would go to the library. Because of the air conditioning the muscles hurt a lot, so I usually had to pick up my bag and go to my room without AC and then study. I also had to study many times late at night, then in the evening session there will be practice."– Harvinder words.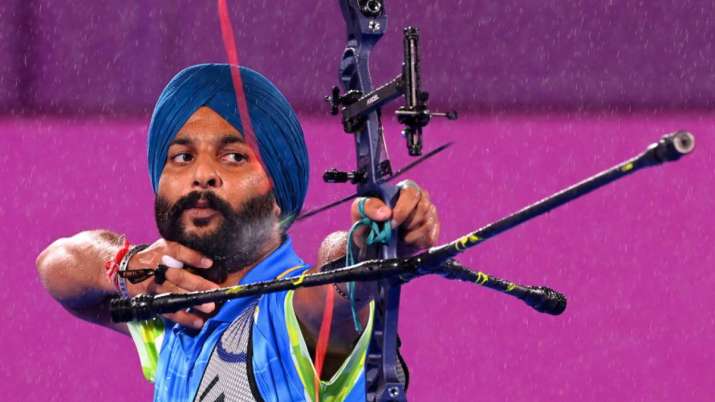 Oka week lo tana PhD synopsis submit chese time and 20 days lo Asain Para Games start ayye time alanti time lo vaalla mother chanipoyaru. He felt a lot of pressure and he did not want to participate in Asian Para Games. His coach backed him and pushed him through to focus on the game and give his best.
Antha tough time lo kuda.. Singh won the first ever medal in archery for India in 2018 at Asian Para Games, Jakarta Indonesia. Harvinder bagged a gold medal at that event. He then decided to dedicate his gold medal to his mother, who had passed away just a few days prior to his major achievement.
Olympic Journey:
Just one win away from the medal anukune time lo unfortunately he loses semifinals and moves to bronze. Oh my God! What a nail biting match it was! He just made a brilliant start shooting a 10 with his very first arrow followed up with 7 and 9 and took the first set to 26-24.
Following the second set, South korean won the second round with two points 29-27 and level the match at 2-2.
This time Harvinder came roaring back with two 10's and one 8 score of 28 points, while his opponent only managed with 25 points. 
Other Achievements:
Asian Para Games, Indonesia 2018- Gold Medal
Asian Para Archery Championships, Bangkok 2019- Bronze Medal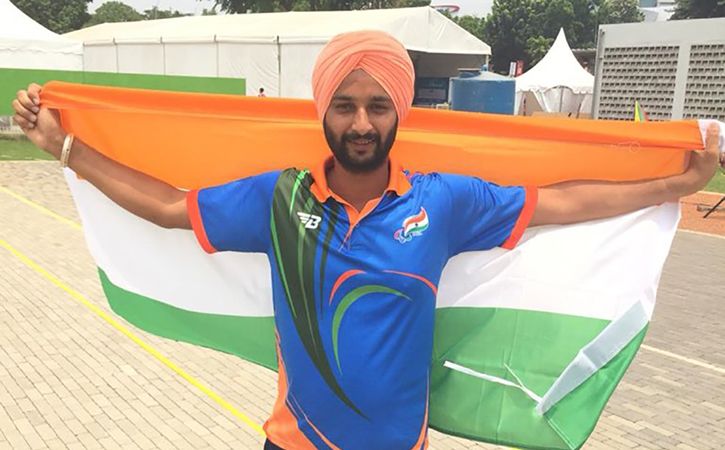 Covid times lo University ki velli practice cheyadam kudarledhu. So vaalla village lo unna seven acre farm lone archery setup chesukuni train ayyadu. "I'm sure he won't stop here," his coach Sharma said.
"When people looked at me before they said 'Yes, he is disabled,' but now they changed that to 'Yes, he is differently abled and he is doing something different for our country,'" he added.
Congratulations Harvinder on your stellar performance. Your achievement will inspire sportspersons from across the country. 
If you wish to contribute, mail us at admin@chaibisket.com
comments
Tags:
bronze medal
,
bronze medal in paralympics
,
harvinder singh
,
harvinder singh archery
,
harvinder singh bronze medal paralympics
,
harvinder singh paralympics
,
paralympics indian medals
,
tokyo para archery
,
tokyo paralympics
,
tokyo paralympics 2020