Meet 21-Year-Old Harnaaz Sandhu From India Who Is Crowned Miss Universe After 21 Years
"I believed in myself and that's why I am standing here today" Harnaaz Sandhu!
The crown now has a new queen. A queen from India. The Miss Universe crown has come home after 21 years. India has got its third Miss Universe today. It has been a long wait but…. Man! Oh, man! It was definitely worth the wait. The 21-year-old Punjabi girl has gone out there, represented us in Israel, and claimed the throne of Miss Universe. Her aura, her sensibility, her passion, her zeal. Every ounce of her hard work and dedication deserves every bit of applauds and appreciation. Her journey to the Miss Universe is worth everyone to know.
Harnaaz Sandhu, a Chandigarh based model. Acting and modeling have always been her first love, but she never sidelined her education for it. Tana schooling inka college rendu Punjab lo unna private schools and colleges lo chesindhi. Recently Information Technology lo Bachelor's degree complete chesi, ippudu public administration lo master's degree pursue chestundhi.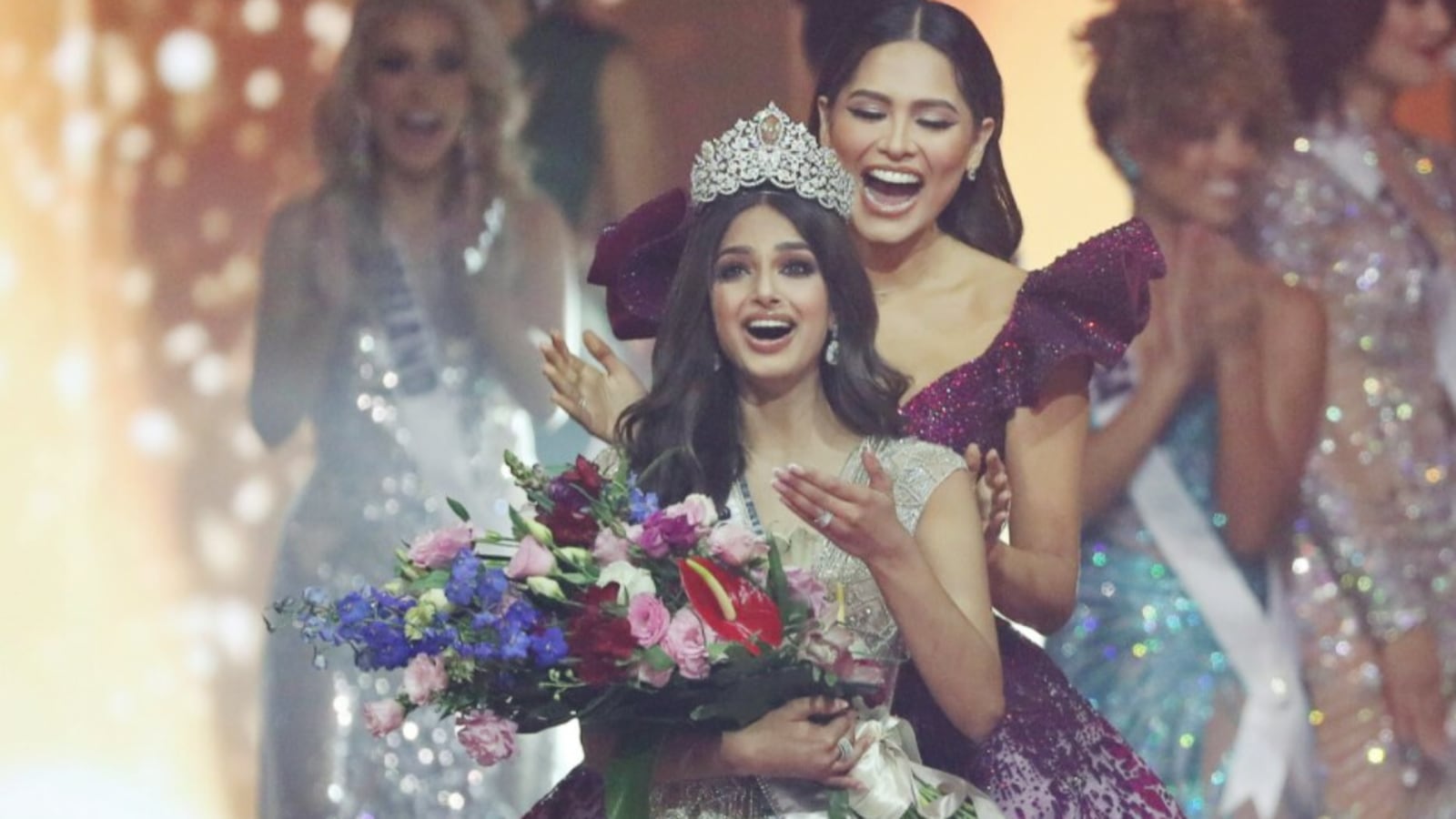 Harzaan started her modeling journey at a very early age. Tanu 17 years nunchi modeling start chesi chala pageants lo participate chesindhi. Not only did she participate, but she also holds a lot of pageant titles. Her biggest wins include Femina Miss India Punjab 2019, Miss Diva 2021 and Femina Miss India 2019. Through modelling, she has been offered punjabi movies as well. Ippatiki Harzaan rendu Punjabi movies lo act chesindhi, that is set to release in 2022.
Inspiration
Amma. Her inspiration to always dream big and never give up comes from her mother. Harnaaz valla amma generations nunchi oche patriarchy ni, stereotypes ni break chesi oka successful gynecologist aiyyaru. She has led her family by being a successful doctor and has also supported a lot of women. Amma face struggles tana daughter face cheyyodhu ani, Harnaaz valla amma tana prati career choice lo tana backbone laa nilichindhi.
Valla amma ni inspiration gaa tisukoni, amma tho pani health camps lo work cheyyadam, women health, menstrual health gurinchi awareness spread cheyyadam, alaa women ni support chesthu campaigns run chesindhi. Harnaaz takes a great stand for the education, career, freedom of choice, and empowerment of women.
The Miss Universe Journey
Not only did she look mesmerizingly beautiful in every round, but her answers to every question she faced in the three rounds have been very inspirational.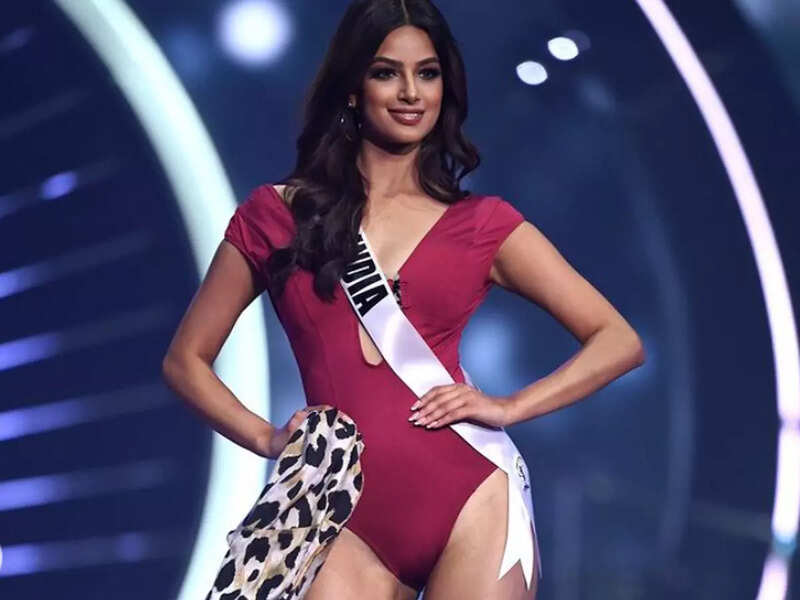 The final question she was asked in the third round was "What advice would you give o young women watching on how to deal with pressures they deal with today?"
And her answered by telling women to come out and speak for themselves.
FINAL STATEMENT: India. #MISSUNIVERSE

The 70th MISS UNIVERSE Competition is airing LIVE around the world from Eilat, Israel on @foxtv pic.twitter.com/wwyMhsAyvd

— Miss Universe (@MissUniverse) December 13, 2021
Love came pouring out for her from all over the country after her massive win. The previous Miss Universe winners, Sushmita Sen and Lara Dutta welcome her to the club for a long wait of 20 years.
Congratulations @HarnaazSandhu03 !!!! Welcome to the club!!! We've waited 21 long years for this!!! You make us SO SO proud!!! A billion dreams come true!!! @MissDivaOrg @MissUniverse

— Lara Dutta Bhupathi (@LaraDutta) December 13, 2021
#yehbaat ?????❤️?? 'Har Hindustani Ki Naz' Harnaaz Kaur Sandhu #MissUniverse2021 #INDIAAAAAA ?????❤️?? Soooooo proud of you!!!!

Congratulations @HarnaazSandhu03 ??? Thank you for representing India so beautifully!! May you reign supreme!!??❤️ #JaiHind ??? pic.twitter.com/wRiq3h53wi

— sushmita sen (@thesushmitasen) December 13, 2021
The milestones she has acheived, the goals she has set for herself and her vision towards women empowerenment at just an age of just 21 is truly commendable. Congratulating her on her big victory and wishing her the very best in every thing she does!
Women of INDIA making us all proud!
If you wish to contribute, mail us at admin@chaibisket.com
comments
Tags:
miss india
,
miss universe