Meet Gururaja Poojary, The Son Of A Lorry Driver Who Got Our Nation A Bronze At CWG 2022
Another medal in India's bucket! It's Bronze! Asalu Weightlifting lo manollu ufff ani avaleela ga udhipadesthunaru. This time it's Men's 61kg Weightlifting and Gururaja Poojary won the bronze medal at Commonwealth Games, 2022.
Who is Gururaja?
Gururaja Poojary is from Vandse village of Karnataka. Tanu high school Udipi district lo chadivadu. Valla father truck driver ga pani chesthuntaru and Gururaja vallu 8 siblings.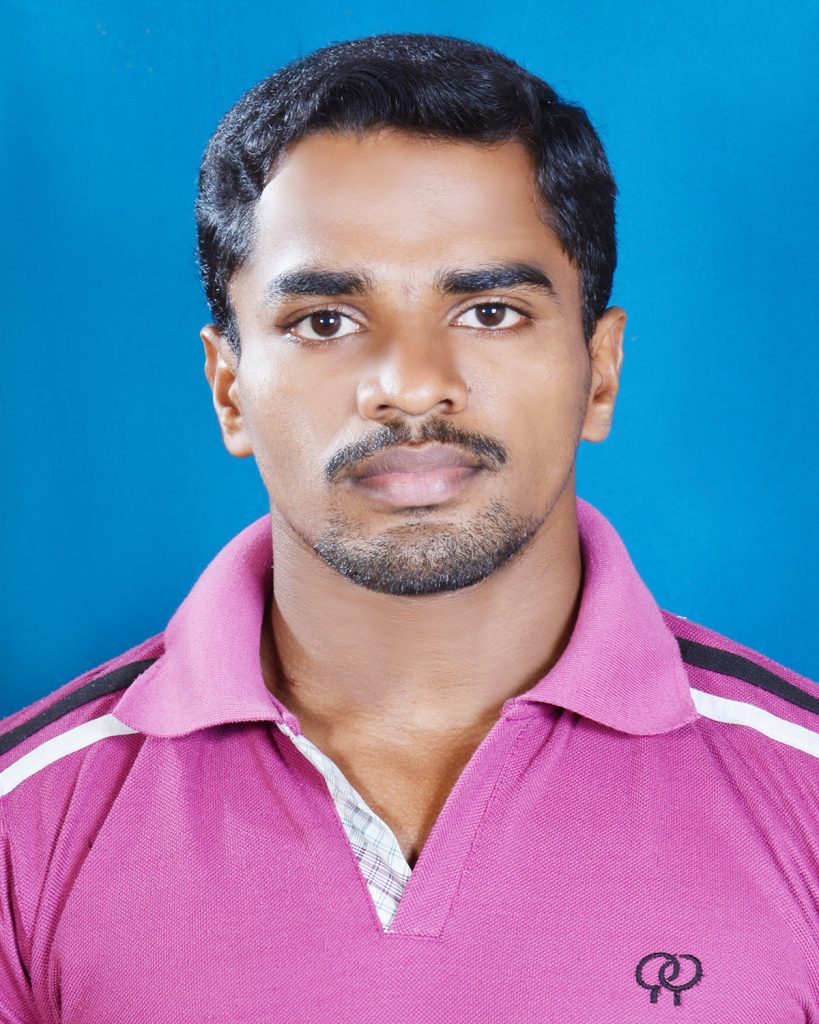 How it all started:
Gururaja high school lo unapudu, 2008 Olympics lo Wrestler, Sushil Kumar ki Bronze medal ravadam chusi mundhu, Wrestler avdham anukunadu. Apude wrestling training kuda start chesadu.
Kaani tana physical education teacher tanalo oka athlete ni chusi, Weightlifting ni career ga marchukomani support chesaru. Appatinundi Weightlifting medhe fully train ayyadu. Ala tanaki Udupi, SDM college lo sports quota lo seat vachindi.
Training valla konni classes miss ayina, college time ayyaka kuda akkade undi avvani nerchukunevadu. Aayanaki Indian army lo work cheyalani eppatnuncho korika.. adhe korika tho he joined Indian Air force as an Aircraftman in 2015. Atu passion aina weightlifting, itu thana stable job.. renditini balance cheyatam chala sandharbhallo Gururaj ki entho kashtam ayyindi.
Achievements:
Gururaja won a Silver medal in the men's 56 kg weightlifting at the 2018 Commonwealth Games in Gold Coast, Australia.
He won the gold medal at the Malaysia Commonwealth Championships in 2016
In the 2017 Commonwealth Weightlifting Championships, Gururaja Poojary clinched the bronze medal.
Today's game:
Men's 61kg Weightlifting at Commonwealth Games, 2022:
Malaysia's Aznil Bin Bidin Muhamad clinched the gold medal with a record lift of 285kg
Morea Baru of Papua New Guinea won the silver with a total lift of 273kg.
Our boy, Gururaja Poojary clinched a bronze medal with a total lift of 269kg (118kg in snatch and 151 in clean and jerk)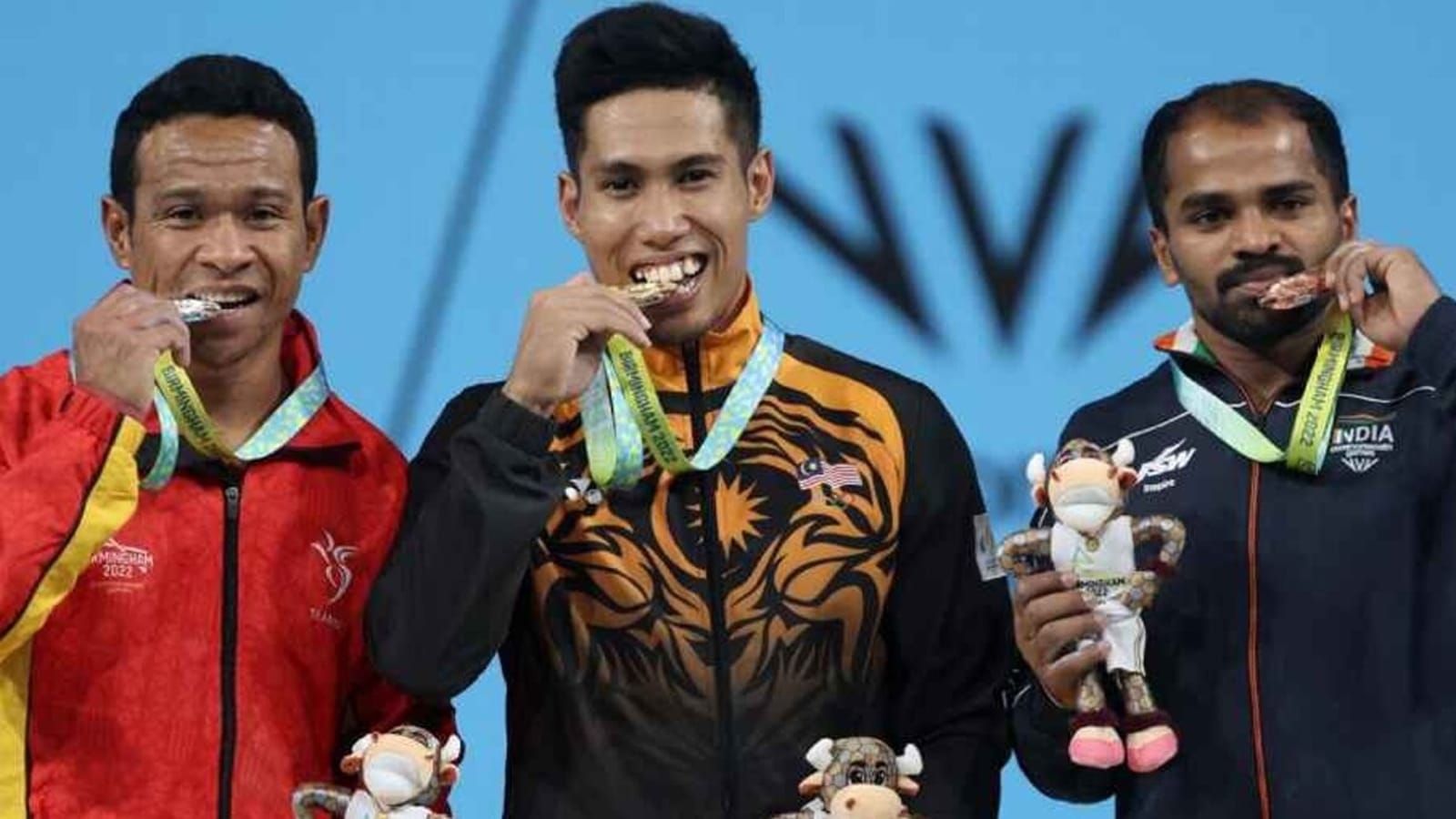 "I had fallen ill recently but I recovered and gave my best. I dedicate my medal to my wife and thank all the supporters."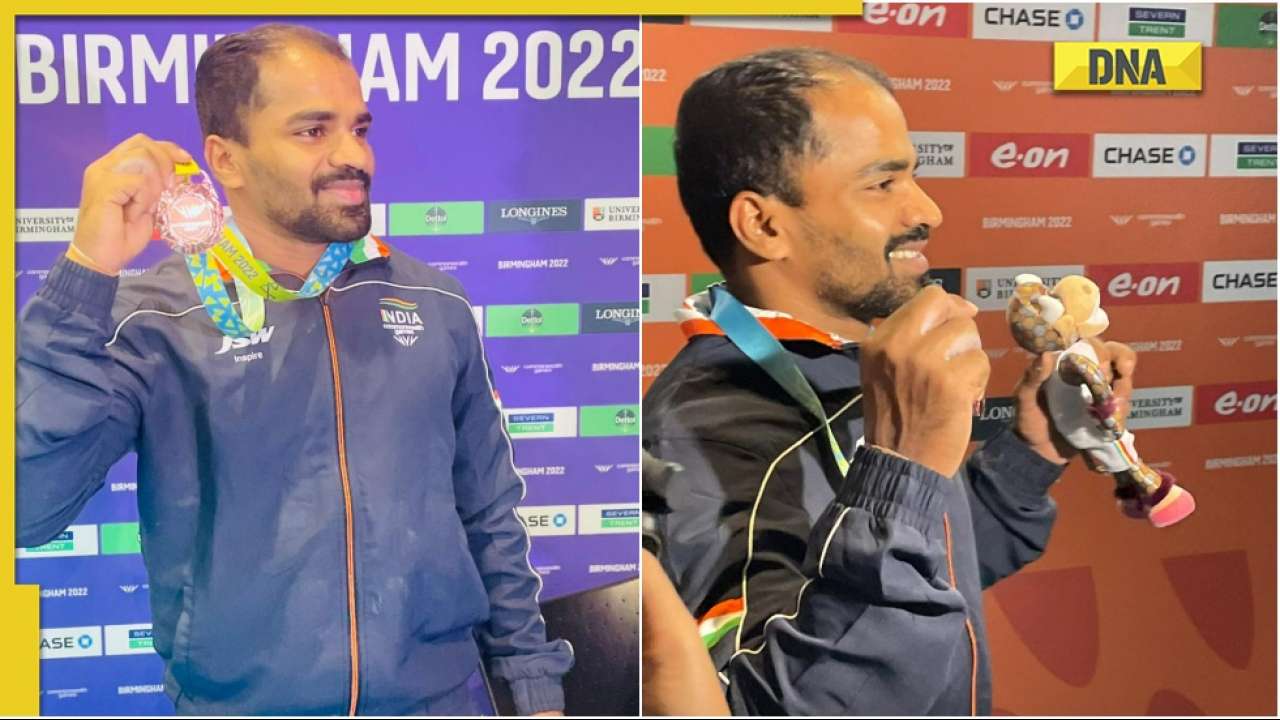 Gururaja, it is giving us immense pride to see people like you make our nation's name proud. Congratulations champ. Many more to go!
If you wish to contribute, mail us at admin@chaibisket.com
comments
Tags:
commonwealth games 2022
,
cwg 2022
,
Gururaja poojary
,
Gururaja poojary bronze
,
Gururaja poojary story
,
Gururaja poojary telugu story
,
Gururaja poojary weightlifting