Neyyi Inka Veyyi: Things Only True Ghee Lovers Will Relate To
Abbaba rasetapude entha imagine chesukuntu rasano, inka tintunte untundi naa saami ranga!! Point entante neyyi istam ayina vaallu entha mandhi unaro istam leni vaallu kuda anthe mandhi unaru. But it's okay article chadivaka ayina okasari opinion marchukuni try chestaremo chudham. Pachadi annam muddha nundi poornala varaku neyyi lekapothe muddha digadhu ra bhai.
Intlo chinnapati nundi neyyi tinte balam ani tega alavatu chesinandhu vallemo ippatiki ah prema continue ayipothondi. Mari emem dishes neyyi lekapothe tinalemo, inka neyyi kammadhanam ento chusedham..
Ippudu ante ghee packets ani byata ammuthunaru kaani. Ma ammama roju konchem venna pakkaki teesi, ah vennapusani kaasthu neyyi chesthunte abhooo ah smell ki extra akalesedhi ah roju matram.
Rey chaari banthi bhojanam lo boore vaddinchagane em cheyyali?
Boore ki bokka petti neyyi kosam wait cheyyali guruvu gaaru!
Ala varsham thuppara modhalavvagane vedi vedi annam lo pappu, avakaya tho paatu neyyi ala tagiliste. Abba swargame! Intlo kotha pachadi pattagane amma ventane pachadi mudhalo neyyi vesi kalipi peduthunte untundi baboi!! Epudu non veg le kadhandi ila veg kuda try cheyali.
Seriously, I'm not a big fan of Idly. But ee fever lu vachinapudu, ontlo bagonapudu tini tini alavataipoindi. Apude dhinchina vedi vedi Idly medha neyyi veste ah vediki ala idly mothani occupy chesesi paina kusantha karam podi challithe matallev.. matladukodallev!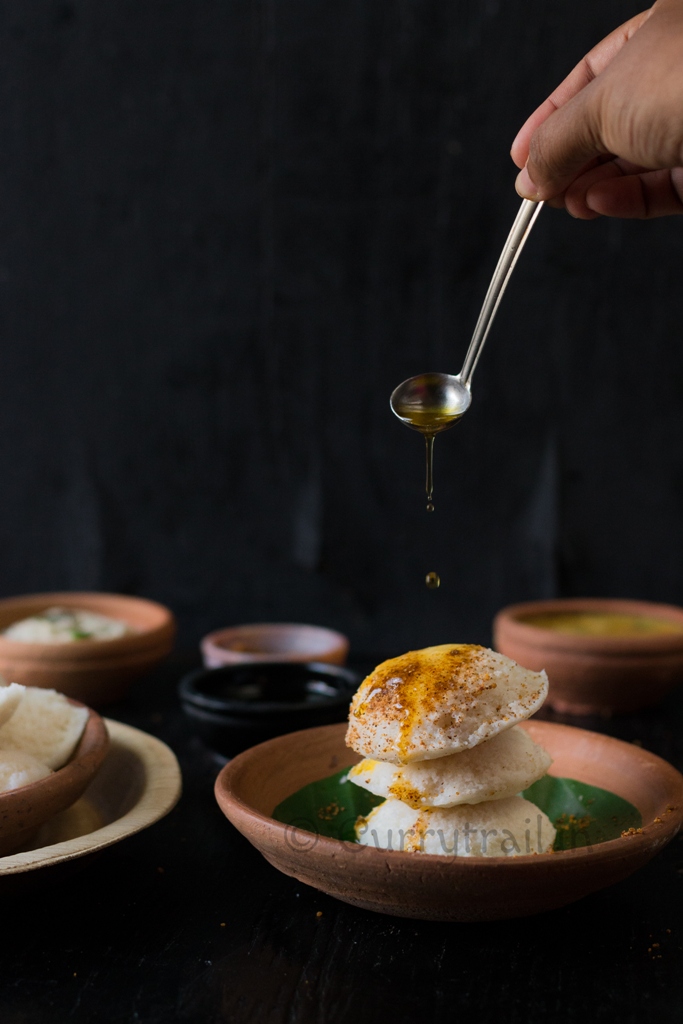 Ammo idi miss aythe janalu kottestaru! Peru lo ne undi ga inkem cheppagalam. Inko vishayam entante enni hotels ki velli tinna rani satisfaction mana galli lo, food trucks lo vaalla daggare vasthundi.
Meanwhile die hard fans of Ghee be like:
Neyyi veskokudadhu ra, poskovali apude asalaina majaa!! Me badha naku ardam ayindi fat gurinche ga? Fat ledhu em ledhu.. Varam lo okkasari ayina full ga laginchandehey.
Ivi avi ani kadhu kaani, denlo veskuni tinna ah taste inka better avuthundhe thappa asalu padavadhu.
Chinna pillalu nundi pedha vaalla varaku karam ani anipinchagane first gurthuku vachedhi mana Neeyi. Edhi ekkuvaina papam sardhukuni ah dish ni cute ga balance chesesthundi.
Hello anri ghee lovers mekosame idi. Meru roju tine ah biryani lo kuda ma importance undi amma telusukondi!
Masth ayindi kaani inka vellu! Repu morning kalla nenu vachi thishta vesukuni kurchunta.
Here's my bujji kalakaandam, take no no.. took no no.. taken hehehe!!
Yaar asalu sweets without ghee? Impossible. Maa neyyi solid state ayina, liquid state ayina dhani importance epudu high level lo ne untadhi. Adhi mari ghee medha nakunna prema. Ghee tinani vaallu unte okasari try karo alavataipothundi, asalu vadili pettaru. Mari nalanti ghee lovers meku ye combination lo neyyi tho tinadam istamo do let us know!
If you wish to contribute, mail us at admin@chaibisket.com
Up next on Chai Bisket
Dhaa Bandekku: Memes That Sum Up Today's SRH vs DC match
comments
Tags:
ghee
,
ghee die hard fans
,
ghee lovers
,
neyyi
,
neyyi kammadhanam
,
things ghee lovers relate to