Padma Vibhushan (Posthumous) CDS General Bipin Rawat, India's First Chief Of Defence Staff. Here's His Inspiring Story
It breaks our hearts every time we hear about the deaths of our men in the Indian Defence. We lost 13 of the most powerful men of our country in a helicopter crash on Wednesday including the Chief of Defence Staff General Mr. Bipin Rawat and his wife. Bipin Rawat Wellington lo unna defence services staff college lo lecture deliver cheyyadaniki Coimbatore nunchi velletappudu, ee tragic accident jarigindhi. There was only one survivor in the crash and it is the Directing Staff at the Defence Services, Gp Capt Varun Singh and he is undergoing treatment at the Military Hospital in Willington.
With deep regret, it has now been ascertained that Gen Bipin Rawat, Mrs Madhulika Rawat and 11 other persons on board have died in the unfortunate accident.

— Indian Air Force (@IAF_MCC) December 8, 2021
This tragic incident took away one of the best military commanders General Bipin Rawat. A man that has lived his life with utmost dignity and honor. A man that has served the country his whole life. A life story that has elevated for the greater good of the Indian Defence. He has had a journey that is going to inspire millions of Indians and a story that's worth the world to know. So here are a few things about Bipin Rawat's life.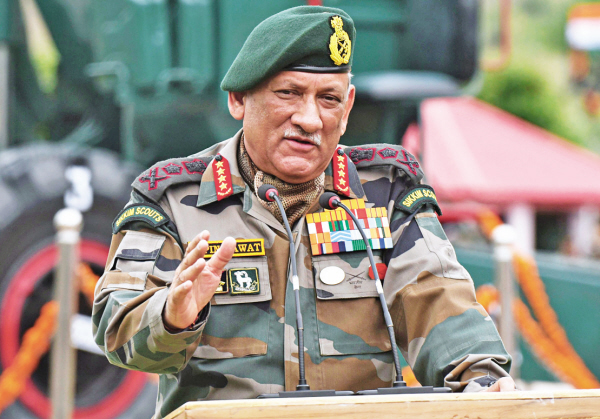 His early life
Rawat was born in March 1958 and studied in one of the prestigious schools in Shimla St. Edward School. Schooling tarvata National Defence Academy (NDA), Khadakwasla lo military training tiskuntu tana education ni complete chesaru. After completing his training, he was commissioned to the fifth Battalion and the Eleventh Gorkha Rifles of the Indian Army in December 1978. Bipin has also studied in the Defence services Staff college, Willington, the same college where he was headed to give a lecture.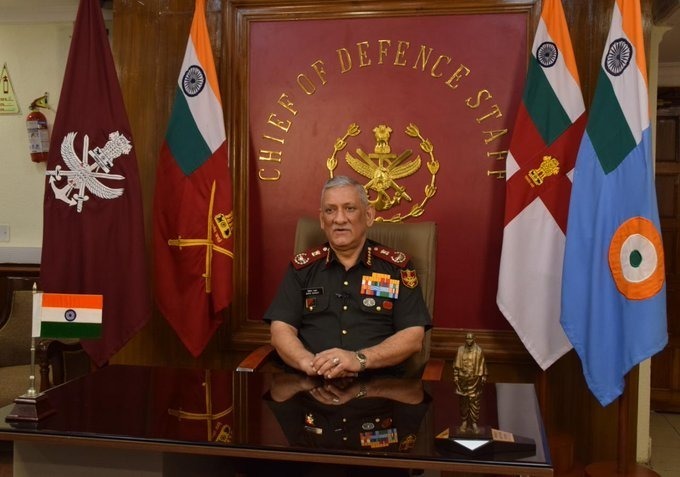 His rise in the Indian Army
General Bipin Rawat is the first Chief of Army staff who was appointed in December 2016. Rawat tana 40 years of service lo chala higher positions ni successful gaa head chesthu chala prestigious awards ni receive cheskunnaru. Two years Brigade Commander gaa, then southern command, military operation directorate lo general staff officer grade 2 laa kuda serve chesaru. United Nations Peacekeeping Force lo kuda oka major part play chesaru Rawat.
Major missions
Tana career lo fearlessness inka bluntness tho chala important missions lo major roles play chesaru. Rawat 2016 lo jarigina surgical strike planning lo oka important part play chesaru and 2015 January lo Myanmar lo jarigina cross border operation lo India successful gaa NSCN-K militants ki respond avvadam lo kuda Rawat contribution chala commendable gaa stand out aindhi.
His family!
His family has been serving the Indian army for the past 4 generations. Almost everyone in his family has served the country in one way or the other. Nanna Laxman Singh Rawat Indian army lo join aiyyi, Lieutenant-General rank ki raise aiyyi India ni serve chesaru. Rawat valla mother Uttarkashi MLA daughter. Mr. Rawat was blessed with two daughters. The wife of Bipin Rawat, Dr. Madhulika Rawat was the President of the Army Wives Welfare Association. Army wives ki unna problems anni solve chesthu, chala mandhi women ki oka inspiration gaa nilichaaru.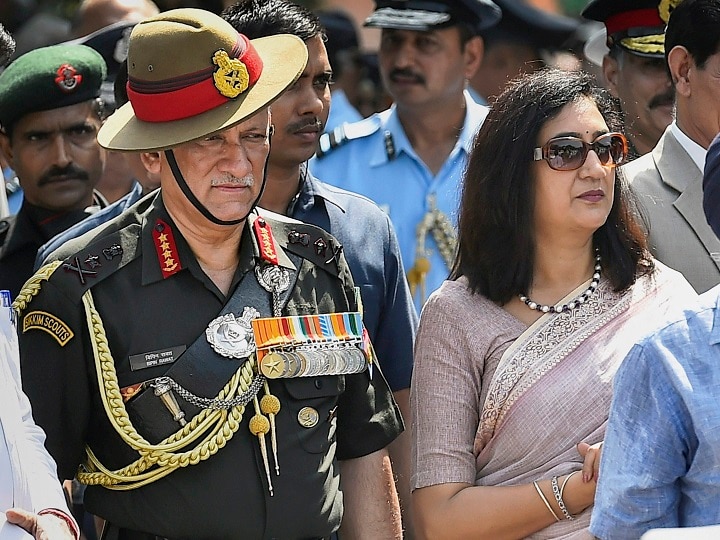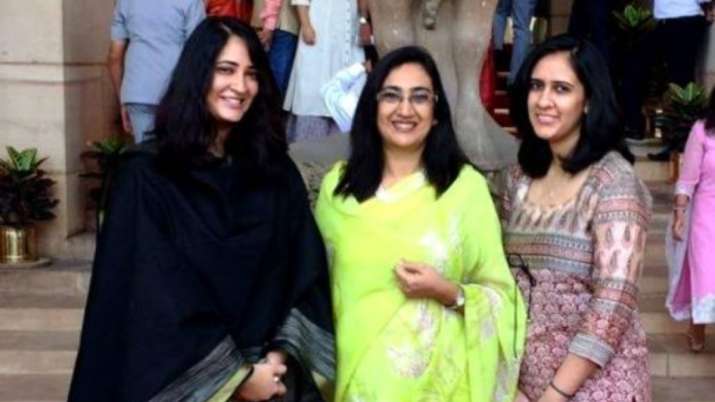 But just like every journey has its high and lows, his life in the Indian Army had it too. Rawat has faced criticism by the citizens of our country for a decision of awarding the Chief of Army Staff's Commendation card to Major Leetul Gogoi for efforts in counter-insurgency operations.
His awards and achievements!
His commendable journey and his contribution to the country have been appreciated every time. He has won a lot of awards in his 40 years of service. He was given the Ati Vishisht Seva Medal (AVSM), Yudh Seva Medal (YSM), Param Vishisht Seva Medal (PVSM), Uttam Yudh Seva Medal (UYSM), Sena Medal (SM), and Vishisht Seva Medal (VSM). United Nations ni serve chesetappudu two times Force Commander's Commendation award kuda win aiyyaru. He was awarded the 'Sword of Honour' by the Indian Military Academy, Dehradun. He has also received Param Vishisht Seva Medal From President Kovind.
His amazing warfare techniques, his high-altitude handling of situations and the many higher posts that he has handled in life, his take on National Security, and his leadership are written about in many articles that were published in various well-known publications.
A life, a contribution, a journey, and a death that is never be forgotten by the citizens of India. The deaths will be mourned by the whole country for a very long time. Saluting every Army militant for their explicit contribution to our country.
Recently Mr Bipin Rawat was conferred with Padma Vibhushan, the second highest civilian award.
Addressing the nation on 73rd Republic day, our president remembered Mr Bipin Rawat and said, "When a brave soldier dies on duty, the entire country feels sad."
Bipin sir, you'll always be remembered.
If you wish to contribute, mail us at admin@chaibisket.com
comments
Tags:
army
,
Bipin rawat
,
Bipin Rawat defence staff
,
Bipin Rawat story
,
indian army
,
Padma vibhushan bipin rawat