Here's Everything You Need To Know About The First-Ever Beautiful Gay Wedding In Hyderabad
Love is love! And love conquers it all. Hyderabad lo jarigina first gay marriage sets the new example of how everything and anything can be possible if it's done with love. Abhay Dange and Supriya Chakraborty tied the knot on the 18th of this month in an intimate ceremony in Hyderabad and looked at their happiest selves at the wedding. Their wedding pictures are definitely one of the most beautiful things on the Internet.
Equal rights towards the queer community have been a step-by-step process in our country. 2018 lo gay sex is punishable ane law ni demonish cheyyadam tho queer community ki inka valla rights ki oka victory ochindi. Even now, same-sex marriage is not legally accepted in our country but the fight for their rights has been going on in our country.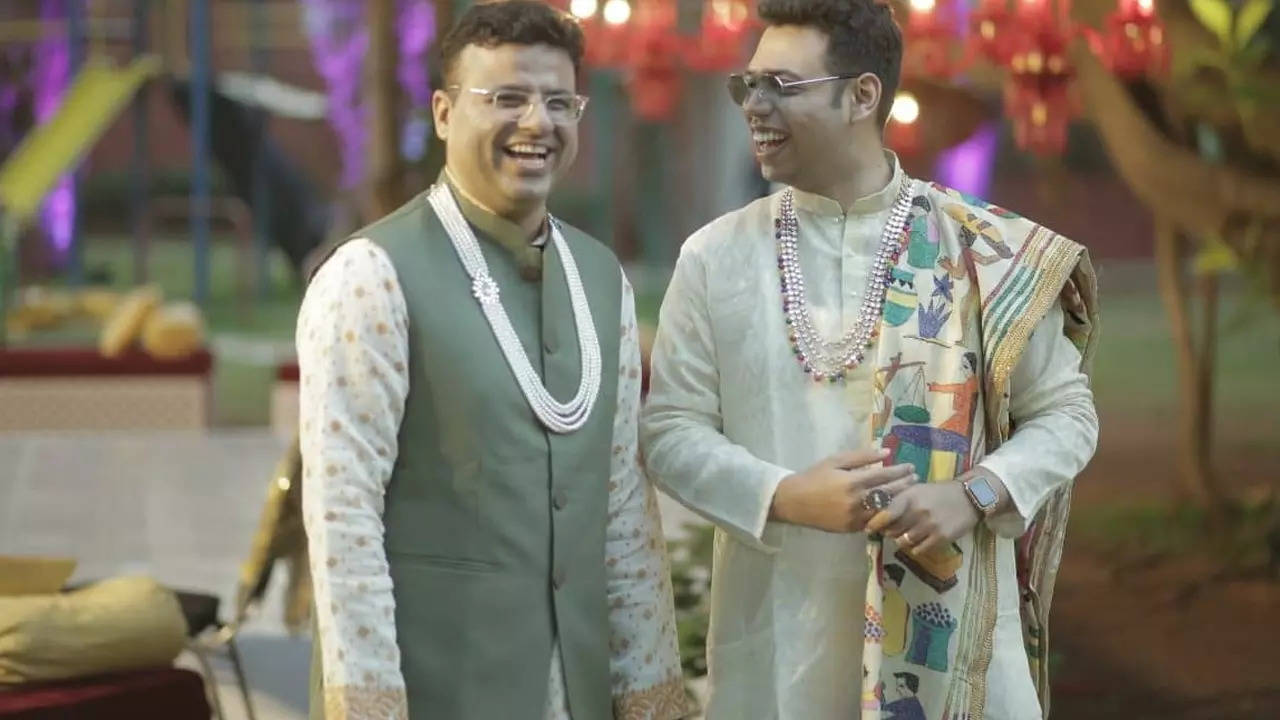 The idea was to celebrate love. To celebrate their relationship. India lo gay marriages legal kakapovadam tho, valla marriage ki legal ga register cheyyalekapoyina, family tho iddhari union ni celebrate chesthu valla relationship ni legal gaa declare chesaru. Through their wedding, they also wanted to normalize same-sex marriages and help the people come out of the closet and accept themselves for who they are and what their choices are.
31-year-old Supriya oka hotel management company lo faculty laa work chestaru inka 34-year-old Abhay oka IT firm lo oka software employee. The two of them met on a dating app back in 2018. Appatiki Abhay ki atani gurinchi acceptance unna, Supriya inka openly accept cheyyaledhu. Abhay helped him come out of the closet. They said that the first time they saw each other, they knew they were meant to be together.
Chakraborty took his time to accept himself for his choices and Abhay helped him in the process. Idharu valla families ki chepi, konni hurdles inka problems face chesaru. But as they say, all is well that ends well, their families also took their time to understand the but after a while they accepted their relationship and were happy for the both of them.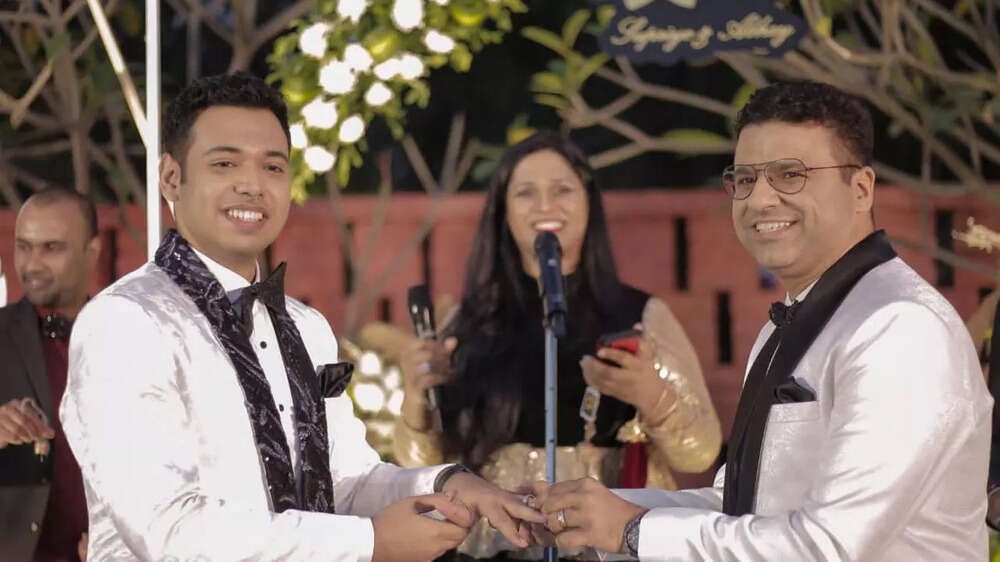 Gay marriages legal kakapoyina, tana close family inka friends tho oka chala beautiful ceremony lo ee couple pelli cheskunnaru. Many people who were part of the LGBTQ community joined the party and celebrated with them. Bengali rituals inka Punjabi rituals ni kuda follow avthu, oka Christian wedding chesaru.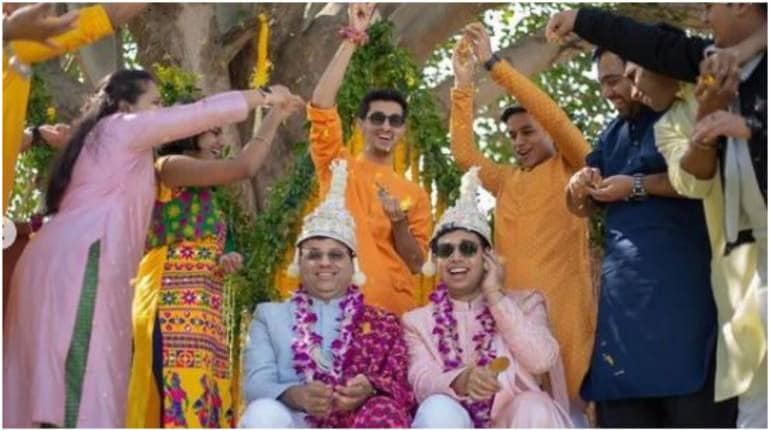 They honored their eight years long relationship through this wedding. Mehendi oka ammayi function aina, they dressed up and held the Mehendi ceremony. They did Kathak at their sangeet ceremony. Their parents were seen to be very happy for their kids in the pictures that went around the internet.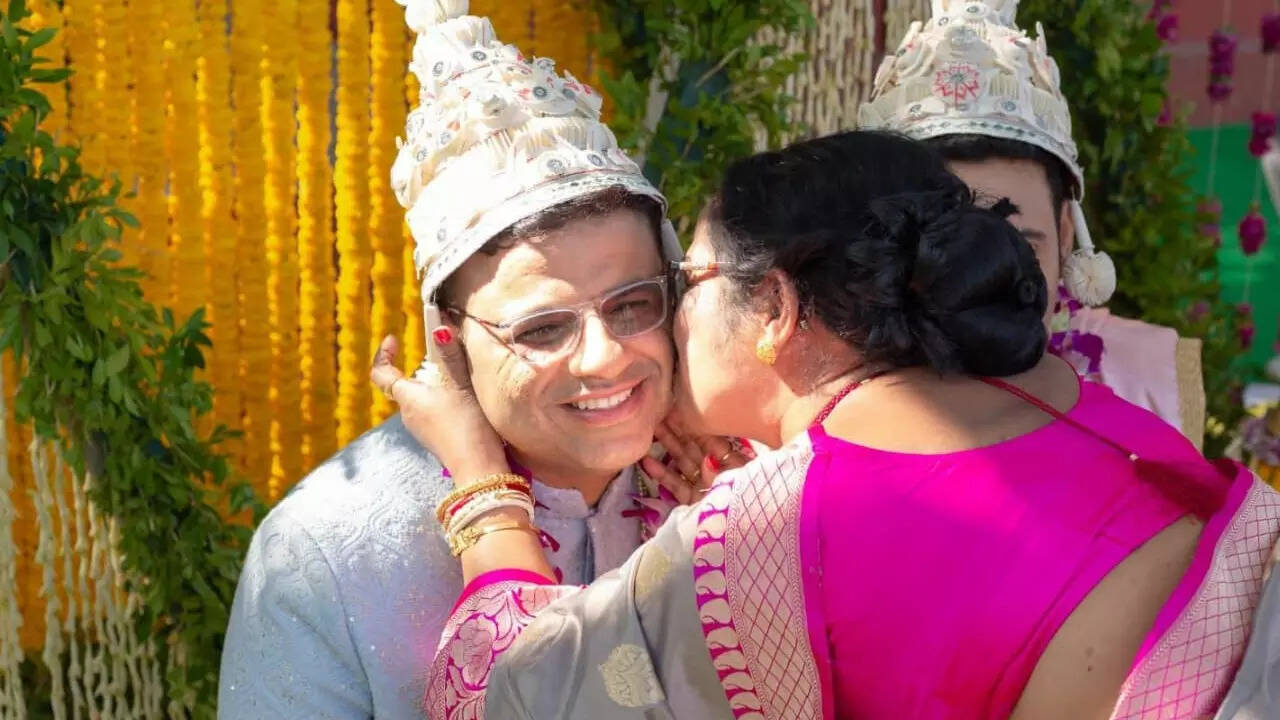 Ipudu ee couple legally married kakapoina, edho oka roju mana country vallaki villa recognition istundi ane hope idhariki undhi. This marriage brings hope. Not only to this couple but also to the whole LGBTQ community. Through this wedding, they want to spread more awareness about the queer community and help more people come out and accept themselves.
Love, honor and cherish. Wishing the happy couple nothing but love and happiness all their life. Let us all spread more and more positivity and help everyone lead a happy life.
If you wish to contribute, mail us at admin@chaibisket.com
Up next on Chai Bisket
Ushh UPI payment: Kashtalu We Face Everytime With Online Payments
Up next on Chai Bisket
12 Nostalgic Things That Make బడ్డీ కొట్టు Still Special After All These Years
comments
Tags:
gay marriage
,
hyderabad
,
lgbtq
,
lgbtq community
,
section 377 india gay sex
,
section 377 lgbtq india
,
telangana