Mann Deshi Mahila Sahakari Bank: Here's Everything About The First Bank For The Poor Women Of India
Women empowerment. A term we've heard a lot in the last few decades. And baby steps towards it have been taken. Today's article is about unfolding one of those chapters from the book of empowerment. The first bank in India that was made for the bottom 1% of the women of India i.e., the poor and uneducated women in India. Asalu aa bank ni evaru, ey udhesham tho inka ela start chesaro chuddam.
Chetna Gala Sinha, a Mumbai-based woman who had a degree from Mumbai University. Mhaswad ane village ki shift ainappudu, she crossed paths with a woman named Kantabai. Kantabai tanu face chestunna problem ni Chetna gaari tho share cheskundi. Kantabai was a welder who just wanted to create a savings account in a bank. Tana money ni safe gaa pettukodaniki okka bank kuda account ivvaledhu. They said she wasn't a suitable profile for their bank.
Chetna gaaru realized the problem. Women who work so hard and yet do not earn the same amount as she does. Just because of their illiteracy. And that is where it all began. The foundation of Mann Deshi Mahila Sahakari Bank.A bank that was found by women and also invested by women. It was for all the rural women of India who face the same issue as Kantabai.
It was 1335 women that invested in this bank. Aadavallu andharu kalisi valla savings anni kalipi 7.8 lakhs of money ni collect chesaru. They all put up a thumb impression so as entry to get all the information needed of everyone.
First-time ee bank proposal idea ni RBI reject chesesindi. They said did not want illiterate women as the people working in the bank. This crushed Chetna gaaru but not the spirits of the women. Instead, in 5 months these women learned it all. 'We cannot read and write, but we can count', one of the women said. The kind of spirit those women rightly needed. Interest, finance, capital, Chetna has taught them everything.
After 5 months when they went for the license again, they asked them to ask any question about interest and they could solve it without a calculator. And they did, faster than the officer. That's how they got their license. With perseverance and hard work.
Chetna taught these women everything about opening accounts, saving money, and building a business. Now, this bank has more than 200000 account holders, their working capital is 111 crores and so on the numbers of this bank in everything is high.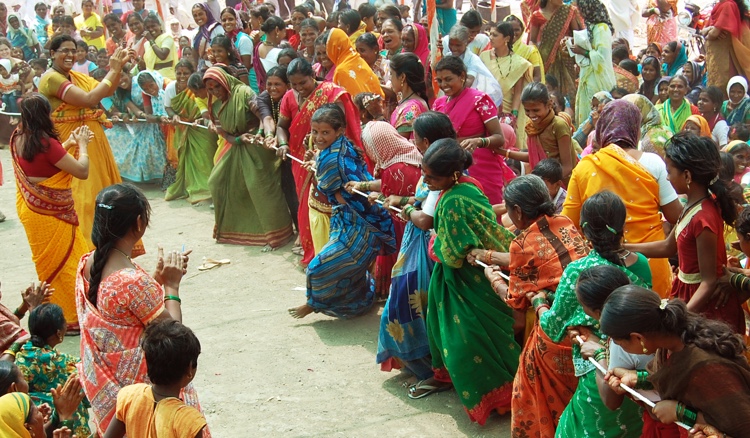 Now Mann Deshi bank has net banking, an ATM card with thumb impression rather than PIN Numbers. One of the women working in the bank suggested this idea as she said, people might steal a PIN Number but not a thumb impression. This shows the kind of wisdom the illiterate women endure.
Chetna gaaru has been given a lot of recognition for her noble work. Awards like Entrepreneurship Development Award, the first Godfrey Phillips Bravery Amodini Award, and many more. She was also a Ted talk speaker.
Inspiration, encouragement, empowerment. These words strike first after knowing about the bank and the women behind it. Ilanti thoughts, ideas, are an inspiration for a large part of society.
If you wish to contribute, mail us at admin@chaibisket.com
Up next on Chai Bisket
Ammayilu And Sleepovers: Scenes That Happen In Every Girls Night Ever
Up next on Chai Bisket
Osey Maggi, Noodles: 10 Things Curly Haired Girls Are Tired Of Hearing
Up next on Chai Bisket
These Making Videos Of Telugu Movies Show Us What Really Happens Behind The Screen
comments
Tags:
bank
,
bank loans
,
savings
,
tribal women employment
,
unemployment
,
women
,
women employees
,
women empowerment
,
women of india