Meet Draupadi Murmu, India's Newest Elected Female Tribal President & Know Her Inspirational Journey
History has been created in India. Draupadi Murmu occupies the highest constitutional chair in the country, The President of India. The newly elected president scripts new pages in the history of our country by being the first ever tribal president and the second woman president of India.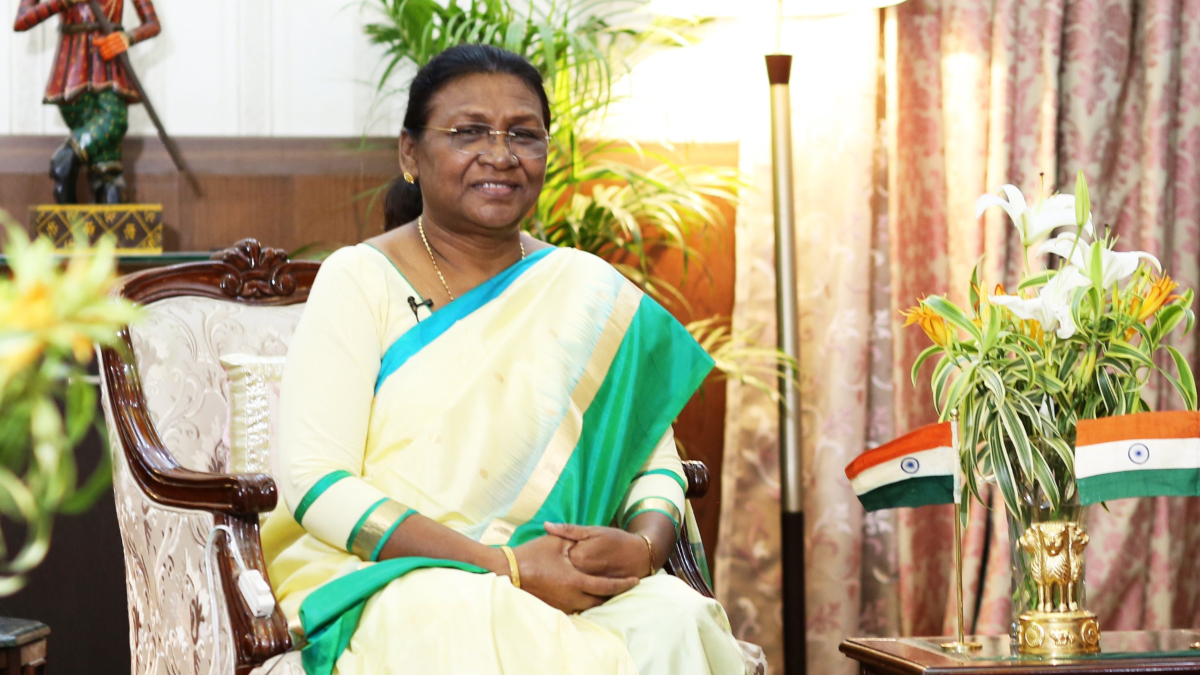 The 64-year-old President was born to Mr. Biranchi Narayan Tudu on June 20, 1958, in a simple Santhal family in the village Uparbeda of Mayurbhanj district of Odisha. Growing up, she faced a lot of hurdles as she belonged to an ST household.
But she was great in her academics. She was the first girl in the village of Uparbeda to ever go to college. She completed her Bachelor's degree in Arts from Ramadevi Women's College in Bhubaneswar.
Politics looki enter avvakanna mundhu, Shri Aurobindo Integral Education Centre lo, assistant teacher laa inka Odisha government lo Irrigation and power department lo junior assistant la work chesaru. 1997 lo BJP party lo join aiyyi tana political career ni start chesaru.
Murmu gaaru tana personal life lo chala pedda tragedies ni face chesaru. Murmu gaari iddharu sons mysterious incident inka accident lo chanipoyaru. Husband, Shyam Charan Murmu cardiac arrest tho 2014 lo chanipoyaru. Tana daughter Itishree Murmu banker laa work chestundi.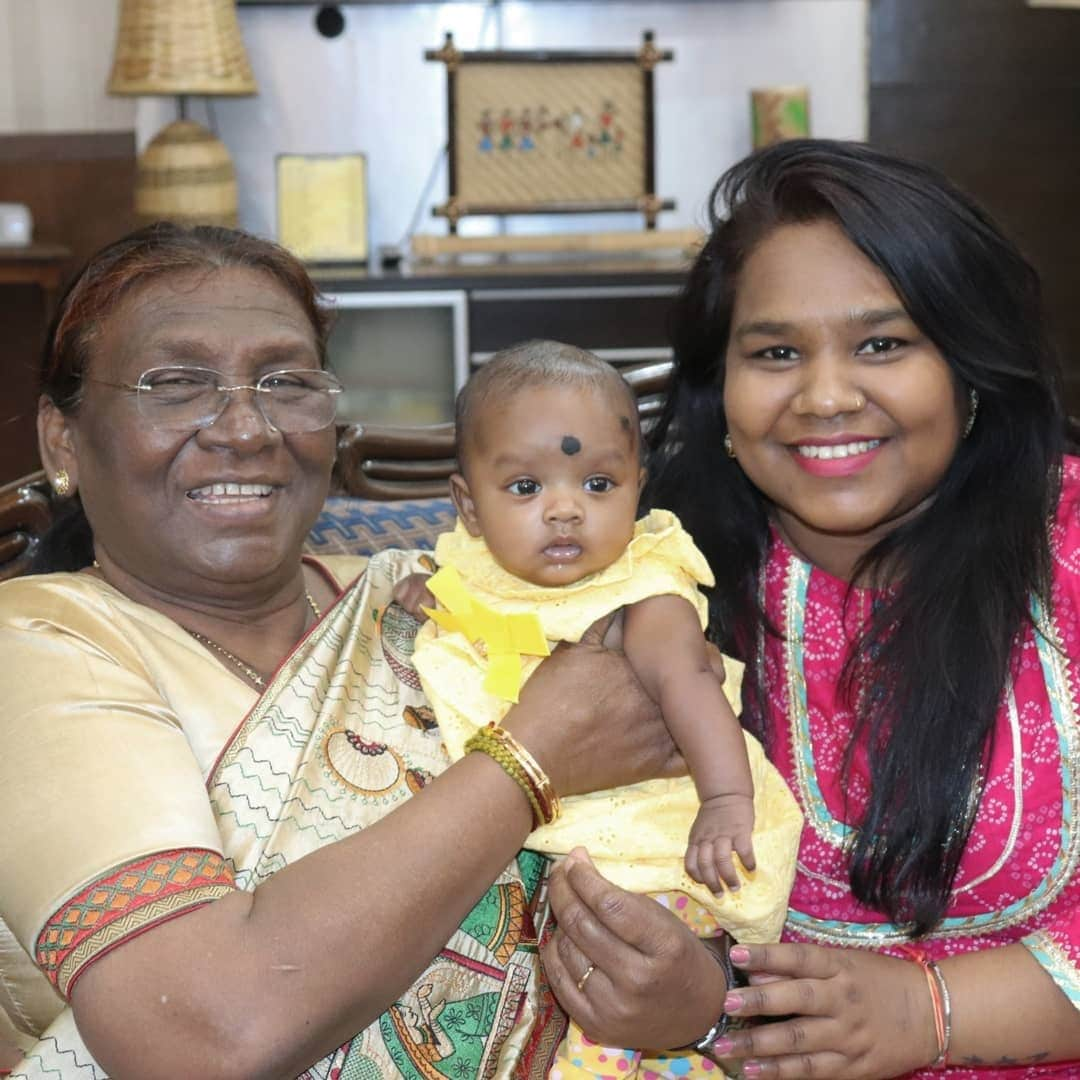 1997 lo Rairangpur Nagar Panchayat gelichi councillor laa tana service start chesaru. 2000 and 2004 lo Odisha assembly lo elect aiyyi Transport minister inka Fisheries and Animal resources development minister laa serve chesaru.
BJP Scheduled Tribes Morcha lo vice-president laa kuda serve chesaru. May 18, 2015 naa Governor of Jharkhand laa oath tiskoni, first female and Odisha nunchi appoint aina first female tribal leader laaga stand out aiyyaru. Tana governor position ni July 2021 varaku hold chesaru, Murmu gaaru.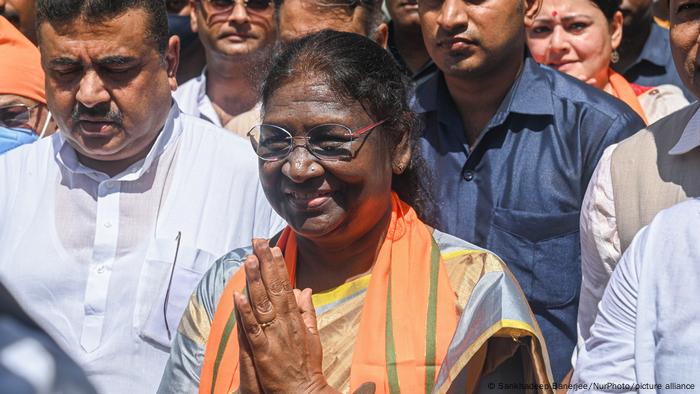 June 2022 election lo BJP Murmu gaarini National Democratic Alliance presidential candidate gaa nominate chesaru. Tana campaigning lo chala states ni travel chesi, opposition parties lo unna representatives inka BJP lawmakers support geluchukundhi.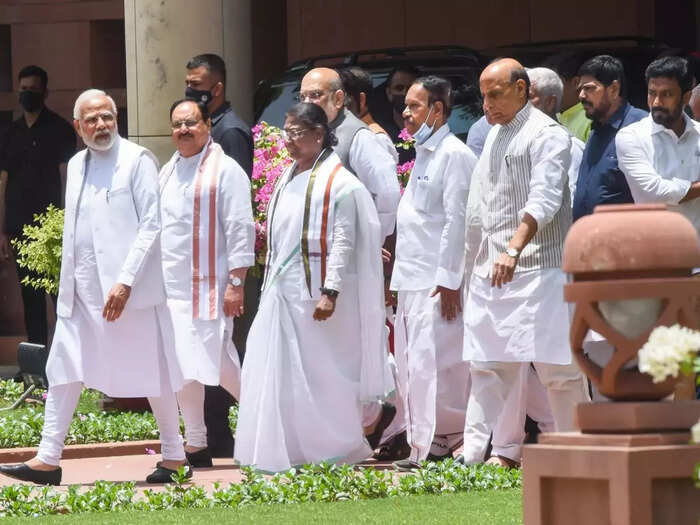 Her win was celebrated in front of her house in Odisha where everyone gathered and danced. Sweets were distributed and people rejoiced as a tribal woman takes the biggest chair in the country.
Wishes flew from around congratulating her for her big win!
A Truly Historic Moment for India!

1st Tribal Woman President gets elected!

Hearty Congratulations Madam #DraupadiMurmuJi !!

Your journey to the position of President of our Great Country is hugely inspirational to every Indian & even more to the 110 Million Tribal population. pic.twitter.com/cWy9wazfJe

— Chiranjeevi Konidela (@KChiruTweets) July 21, 2022
At 64, she is the first-ever president to be born after India got its independence and the youngest president India has ever had. She will take her oath on the 25th of July and take charge of her responsibilities.
If you wish to contribute, mail us at admin@chaibisket.com
comments
Tags:
first tribal president of india
,
odisha
,
president of india
,
second female president
,
tribal woman