Here's Everything You Need To Know About Deepika Kumari, The World's Number One Archer
Deepika kumari. A name that speaks for itself. The world's number one archer. Paris lo jarugutunna Archery world cup stage 3 lo kevalam medals gelavadam ey kakunda, tana position of World's number one archer ni regain cheskundhi. Ee tournament lo, tanu 2012 lo unna No. 1 position ni regain chesthu, 3 medals ni kuda gelichindi. One in women's individual, one in Women's team, and another in a mixed team.
Three gold medals. ???

Three winning shots.

Deepika Kumari is in the form of her life. ???#ArcheryWorldCup pic.twitter.com/bMdvvGRS6i

— World Archery (@worldarchery) June 27, 2021
But just like any other human being, Deepika has a huge story of hard work and determination behind her success today. So here it is, everything you need to know about Deepika Kumari.
Nanna auto driver. Amma medical college lo nurse. Amma nanna jobs chinnave aina, Deepika dream peddadhi. Her first attempt of archery was to aim for mangoes with stones. Amma nanna budget tho tana archery equipment ni fund cheyalakapoyina, oka bamboo stick inka arrows tho archery practice chesedhi.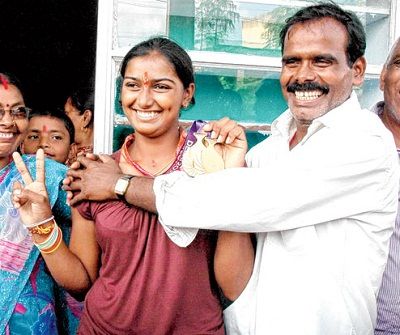 Her cousin Vidya was her sudden ray of hope. She saw her talent and helped her develop it. Tanu kuda Tata Archery Academy lo archer avvadam tho, she helped Deepika as well.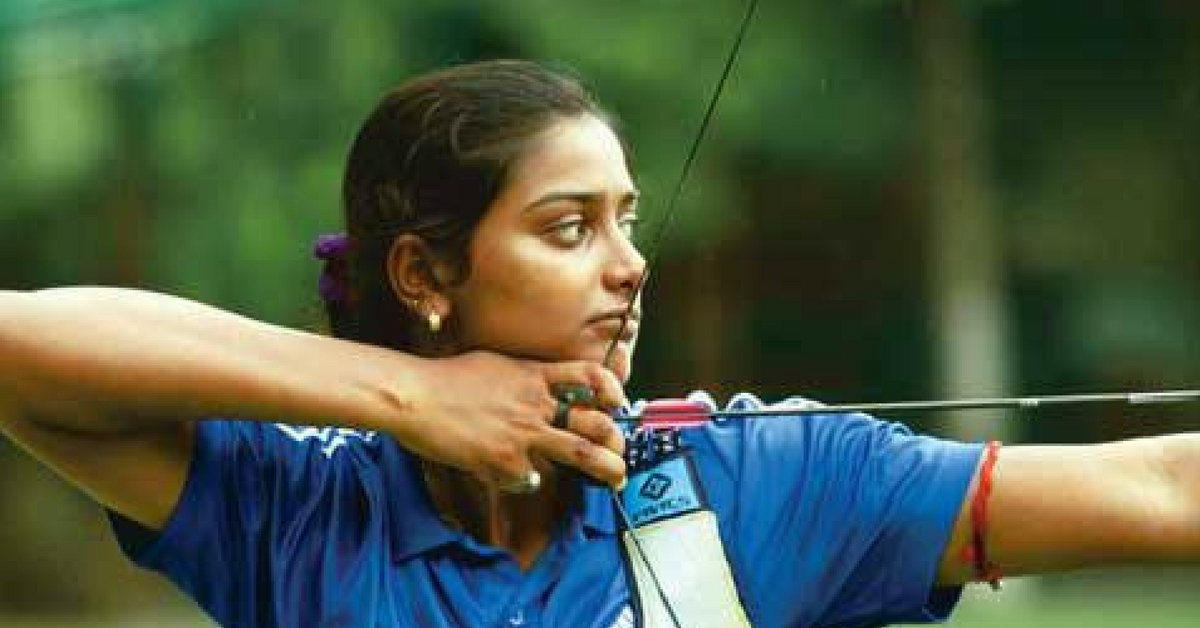 2005 lo Arjun Archery Academy lo join avvadam was her turning point. Here she was getting trained with the right equipment. She was training so hard that 3 years lo okkasare intiki ochindi, after winning the Cadet World Championship in 2009.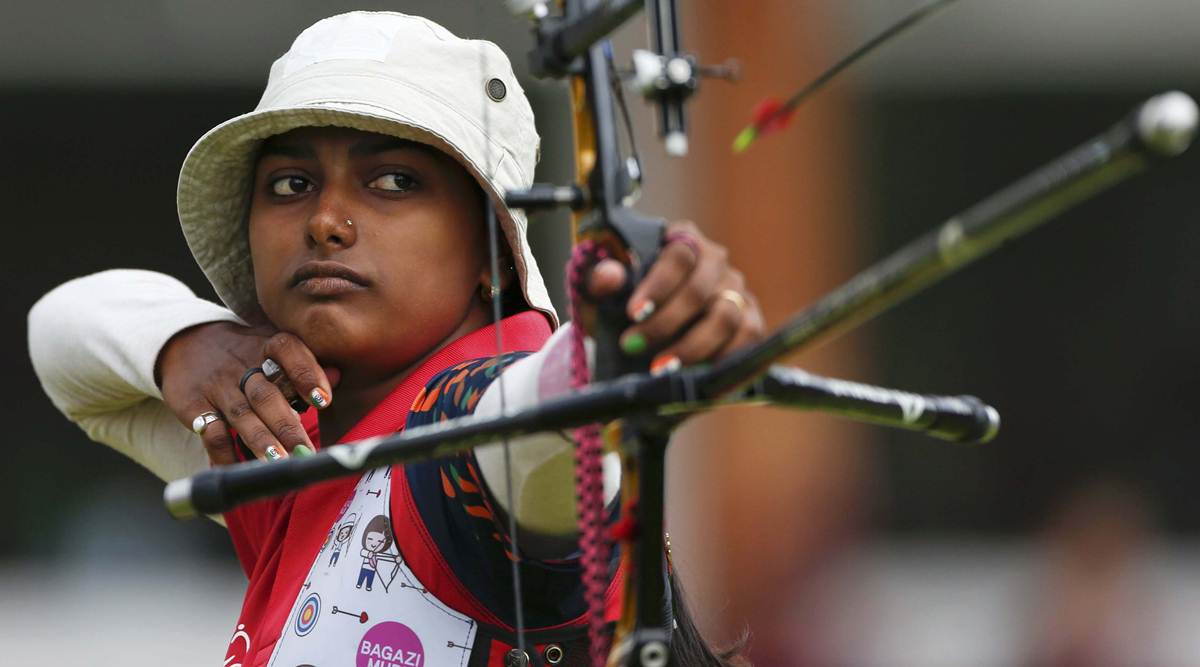 Her claim to fame
2010 lo Delhi lo aiyina Common Wealth Games lo 2 gold medals kottadam was the kick start to her big achievements. There was no looking back after that. Her achievements kept increasing as her determination and hard work did. May 2012 lo, she won her first world cup individual in turkey. Later, she became the no. 1 women archer in London's Women's recurve archery. And on and on. Her achievements are on even to this day.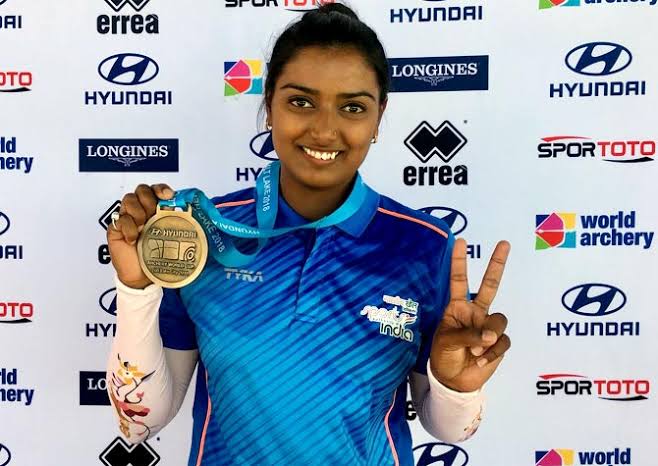 Not just that, she was honoured with the Arjuna Award, FICCI Sportsperson of the year, Padma Shri and Young Achievers Award. She was also featured in the Forbes 30 under 30
A corona wedding
She got married in June 2020 to Atuna Das, who is also a prominent archer. Atuna Das is also a renowned archer and is winning medals in the Archery World Cup alongside Deepika.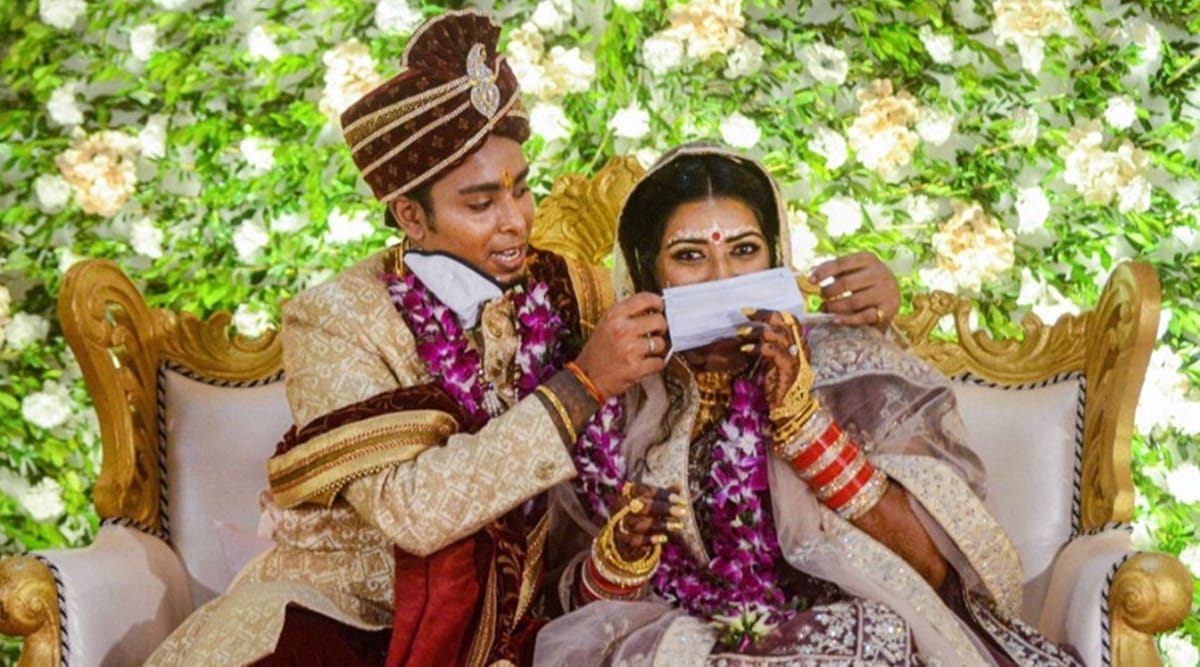 Mundhu jaagaaboye Tokyo Olympics lo participate cheyyabotunna okathe ammaiyi, mana Deepika Kumari.
Here are some appreciations from known people around the country for Deepika.
Magnificent performance Deepika! You deserve all the success & recognition.

Your performance at #ArcheryWorldCup in Paris is just a glimpse of what the world shall see at the @Olympics.

Proud of your achievement & wishing you all the very best for the #TokyoOlympics. pic.twitter.com/eexF4snzel

— Sachin Tendulkar (@sachin_rt) June 28, 2021
Such an inspiring and incredible achievement! Congratulations #DeepikaKumari and team for winning gold in the Archery World Cup! Way to go! ?

— Mahesh Babu (@urstrulyMahesh) June 28, 2021
Congratulations to #DeepikaKumari for her incredible performances in the Archery World Cup and regaining the top spot in world rankings.

All my respect to such an inspirational athlete for making us proud! ?? pic.twitter.com/Cz4u2mWDwR

— DK (@DineshKarthik) June 28, 2021
Congratulations #DeepikaKumari ? A proud moment and a remarkable achievement! Take a bow! pic.twitter.com/wDfcxgtF9m

— Shikhar Dhawan (@SDhawan25) June 28, 2021
Congratulations @ImDeepikaK for winning gold in the women's Individual recurve archery event, recurve archery mixed team event along with @ArcherAtanu & recurve archery women's team event along with #KomolikaBari & #AnkitaBhakat#ArcheryWorldCup #DeepikaKumari pic.twitter.com/WBWSArjCqw

— MANOJ TIWARY (@tiwarymanoj) June 27, 2021
Cheers to Deepika for bringing such a big honour to our country and wishing her all the best for the Tokyo Olympics. The country is super proud of you.
If you wish to contribute, mail us at admin@chaibisket.com
Up next on Chai Bisket
Aanimutyaalu Raa Meeru: Types Of People We Come Across At A Vaccination Centre
Up next on Chai Bisket
Here Are Some Tips And Tricks To Maintain A Healthy Lifestyle In This WFH Environment
Up next on Chai Bisket
Meet Sreejith Damodaran, Who Does One Of The Best Makeup Transformation Videos
comments
Tags:
archer
,
archery
,
arjuna award
,
common wealth games
,
deepika kumari
,
number one
,
ranchi
,
success
,
world championship