IT Employees Manobhavalu On Each Day Of The Week ft Bramhi
"Nenu IT employee lekka , rojuko mood lo unta " ani ma manager chepthe emo anukunna kaani oka 2 years ayyaka telusthundi nijame kadha ani. Mana IT employees mood ye roju ela untadho , ye ganta ela function aythadho ardam kaadhu , but okasari chusthe week lo days batti valla day to day responsibilities marathayi. Okko roju okko avatharam mari , a avatharalane mana bramhi gari expressions roopam lo chupinchesam , oka look eyandi.
Mood Leni Monday
Sunday aypoindhane badha , malli pani cheyali ante chiraku . Monday blues ani posh ga pilusthar kaani ma IT mahanubavulu , Mood leni day adhi , weekend ayyaka evadandi office pettedhi?
Me to Monday:
Manager : Aha monday holiday isthe , tuesday kuda ilana antav ga
Frustated Tuesday
Adento mails , works , meetings anni eroje osthayi . Monday ignore chesina work valla kavachu but still , em cheyalani alochistham tappa , eroju mangalvaram kabatti fresh ga repati nundi start cheskundham anukodame.
Panikoche Wednesday
Ipatike baaga late chesam ane realisation , repo ellundo presentations kani client calls kani untayi so tappadhu , Active mode on chesi pending tasks anni complete cheyalsindhe . Monday daati chaala rojul ayindi , weekend chusthe inko 2 rojulu undhi , so inke vere thought undadh kabatti pani chesude.
Torture Thursday
Podhuna anaga start chestharu , okadu KT antadu inkodu deployment antadu , gantalu gantalu paniki raani meetinglu , Manager chivatlu , nakoti ardam kaadandi deadline unte oka nalugu rojulu mundhu cheppachu kadha pani , correct ga kompal munige time ki tiskochi nethina pedatharu. Piki pakam pedathar andi thursday. Eppudu modalu pettamo , eppudu end chesamo idea ne undadhu.
Vayyari Friday
Epudu avuthundi ra babu , Time e kadalatle , mari intha nathala la nadavala? fast forward kotti saturday ki velpovachu kada . Im waiting mode on
Saradha Saturday
Weekend ochindhane josh, Introverts ayithey cinemalu pusthakalu , extroverts ayithe publu , party lu. Anni tensions vadhilesi e okkaroju full ga chill avvachu.
Lazy Sunday
Alisithini , Solisthini , ee dehaniki rest avasaram andi
Constant Mood on Sunday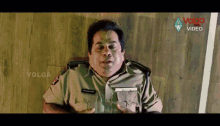 Adandi mari sangathi , many great software employees andariki maa namaskaralu , konchem pani tho paatu , health kuda chuskondi lekapothe only once fasak aypotharu , Soo mee constant mood ento cheppandi and tag your software rathnams and ask whats their favourite day in the week. Ika Selavu.
If you wish to contribute, mail us at admin@chaibisket.com
comments
Tags:
bramhi expressions as software employee moods
,
chai bisket software employees
,
days of the week ft IT employes
,
frustated tuesday
,
It employees chai bisket
,
It employees manobhavalu
,
It Employees memes
,
Lazy sunday
,
Mood leni Monday
,
panikoche wednesday
,
saradha saturday
,
software employee memes
,
torchure thursday
,
vayyari friday