Darwinbox, The First Hyderabad-Based HR Tech Startup That Joined The 'Unicorn Club' After Raising $72mn. Here's Their Story!
Hyderabad has seen a lot of excellence in the field of startups in the last couple of decades. And recently, it has made a new mark in the world. Darwinbox, the HR tech company has turned into a unicorn. It is probably the first Hyderabad headquartered company to ever turn into a unicorn company and also the fourth company in India to become a unicorn this year.
Darwinbox has raised $72 million in a funding round led by Netflix backer TCV at a valuation of more than $1 billion—thus becoming the fourth Indian unicorn so far this year.

By @digbijaymishra1 https://t.co/sxVzPOqvga pic.twitter.com/PCr2rVhyJP

— ETtech (@ETtech) January 25, 2022
The founders
Andhra Pradesh inka Telangana ki chendina mugguru co-founders Chaitanya Peddi, Jayant Paleti, and Rohit Chennamaneni kalisi oka world-class technology product ni build cheyyali ane aim tho 2015 lo ee company ni start chesaru. They are alumni students of IIM, IIT, and XLRI with work experience from big firms such as Google, McKinsey, and EY.
What does Darwinbox do?
Darwinbox is a cloud-based technology platform which manages human resources needs of different firms. Oka employee lifestyle ki avasaram unde needs, such as hiring, on-boarding, payroll, employee maintenance, touchless attendance ila anni parts lo employment ki Darwinbox cater chestundhi. It works with new-age companies such as Swiggy, MakeMyTrip, Vedantu, CRED, and also with very old firms such as Adani Group Firms.
The Growth
Darwinbox starting stage lo Hyderbad based company Endiya Partners nunchi funding inka support dorikindhi. Ee six years lo ee company 3-member team nunchi 12 global offices with more 700+ employees daaka grow aindhi. Now they want to expand their headcount and global presence rapidly. The company is also setting up to launch in the US in 2022.
The unicorn day
The latest round of fundraising for global expansion was led by Technology Crossover Ventures (TCV). Ee venture venaka pedda companies like Netflix, Meta, Spotify, Airbnb unnayi. Ee round lo Netflix investor tho Darwinbox raise chesina total funding 72 million dollars (approximately Rs 537 crores). Ee round tho company total valuation 1 billion dollars mark cross chesindhi. After this round, the total investment raised by the company so far has gone over $110 million (approximately Rs 820 crore).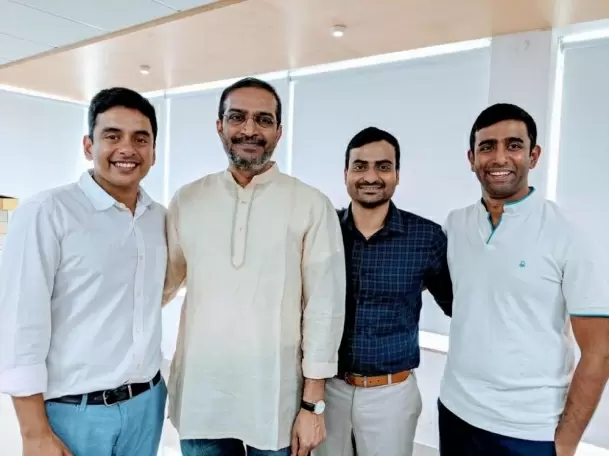 Next milestones
After becoming the first Hyderabadi company to become a unicorn, Darwinbox now aims to become Asia's number one human capital management platform. They want to achieve this new target by 2025. Not just this, but they also want to look at other markets as well after this.
India bayata kuda local people ni hire cheskoni, software adoption ni increase cheyyadaniki help chestunnaru. Covid times lo Work from Home valla talented employees ni retain cheyyadam kashtam avvadam jarigindhi. Ee problem ni solve cheyyadaniki Darwinbox ippudu experienced professionals ni kakunda college students ni hire cheskoni train cheyyadaniki plan chestundhi.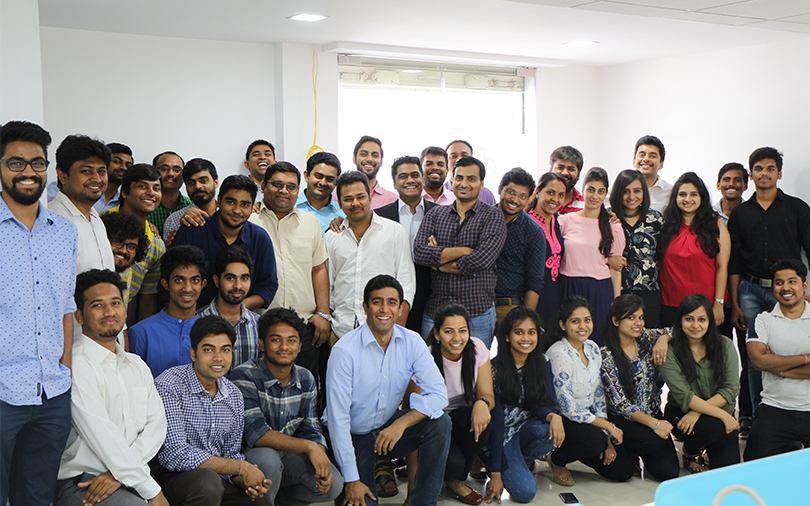 "This investment energizes our mission to continue building technology that enables organizations to unlock the highest potential of their people. We have done this by building a product that puts employees squarely at the center and crafting meaningful experiences for them. This has especially found resonance in this rapidly evolving world of work over the last 2 years with companies having to rethink how they attract, manage and retain their talent." said Jayant Paleti, one of the co-founders of Darwinbox.
Yet another Unicorn from Hyderabad ? @thedarwinbox becomes a unicorn ?

Many Congratulations @chaitanyapeddi @jayantp @chennamaneni and @EndiyaVC ?

Many more on the way I am sure

— KTR (@KTRTRS) January 25, 2022
Reaching new and new heights and still not stopping is one great quality that will help a person lead their life the right way. And the way Darwinbox aims to be on Asia's top list as well is truly a commendable quality. We congratulate and wish the company the best for every good thing coming their way.
If you wish to contribute, mail us at admin@chaibisket.com
Up next on Chai Bisket
2022 Padma Awardees From Telugu States You Should Know About
comments